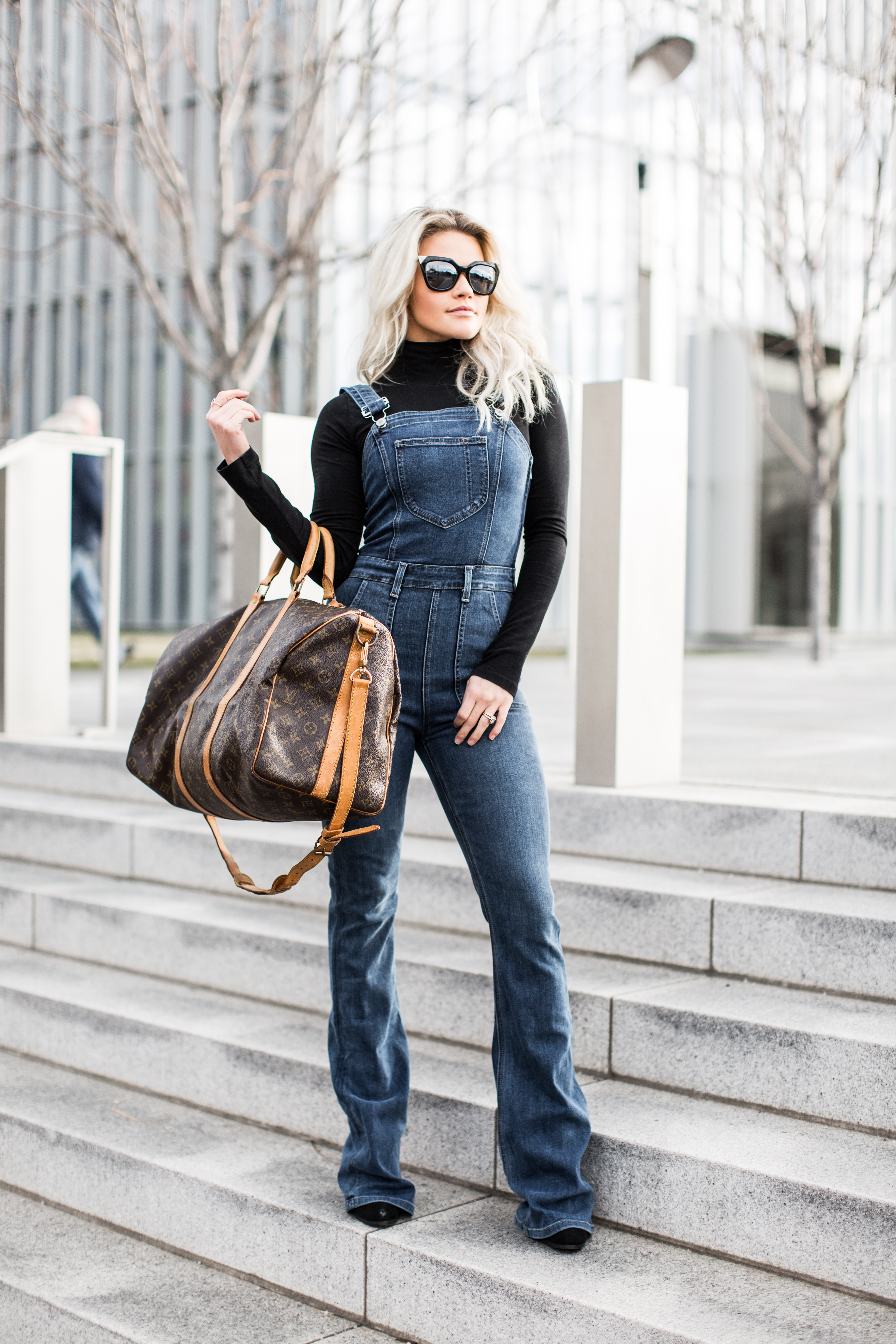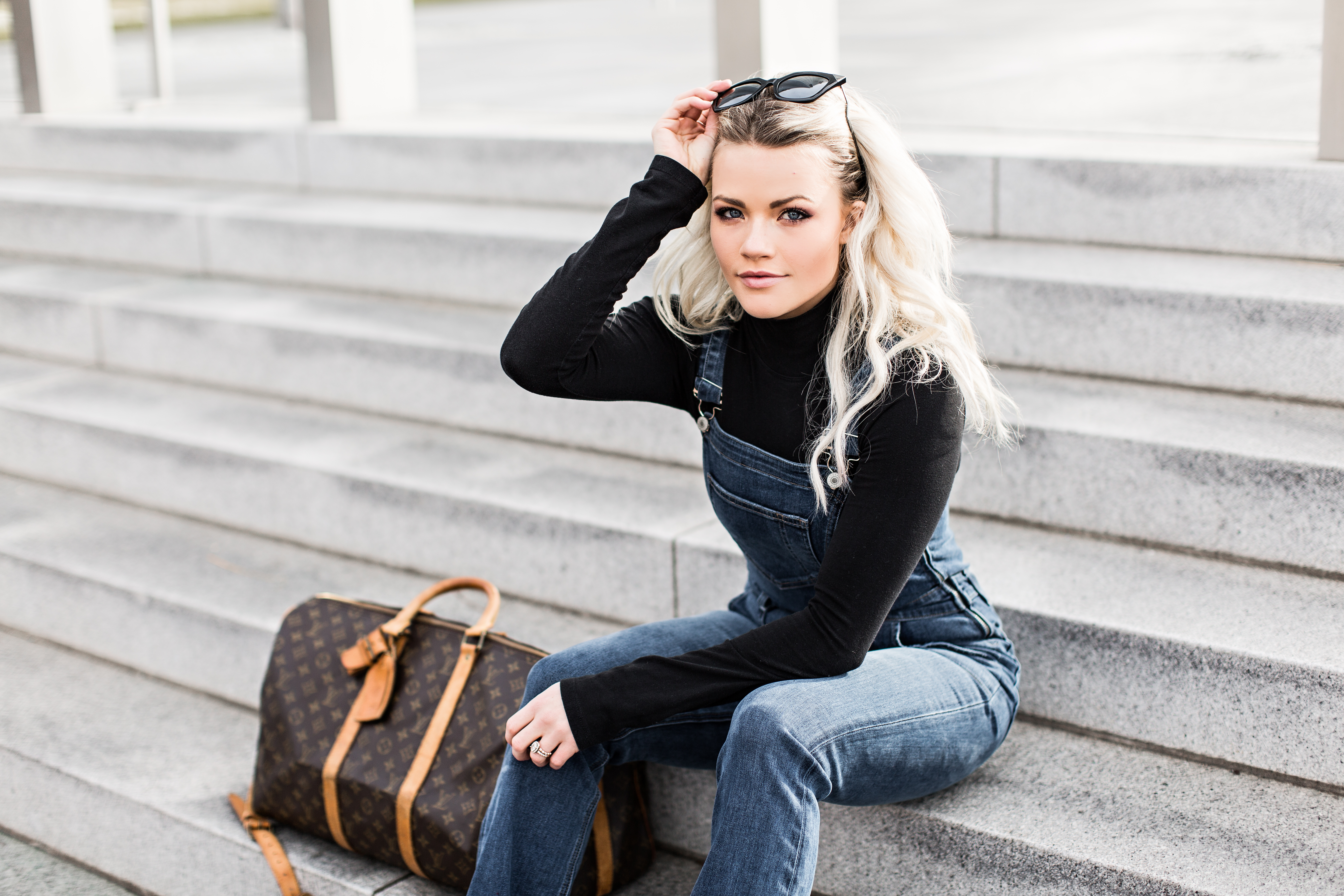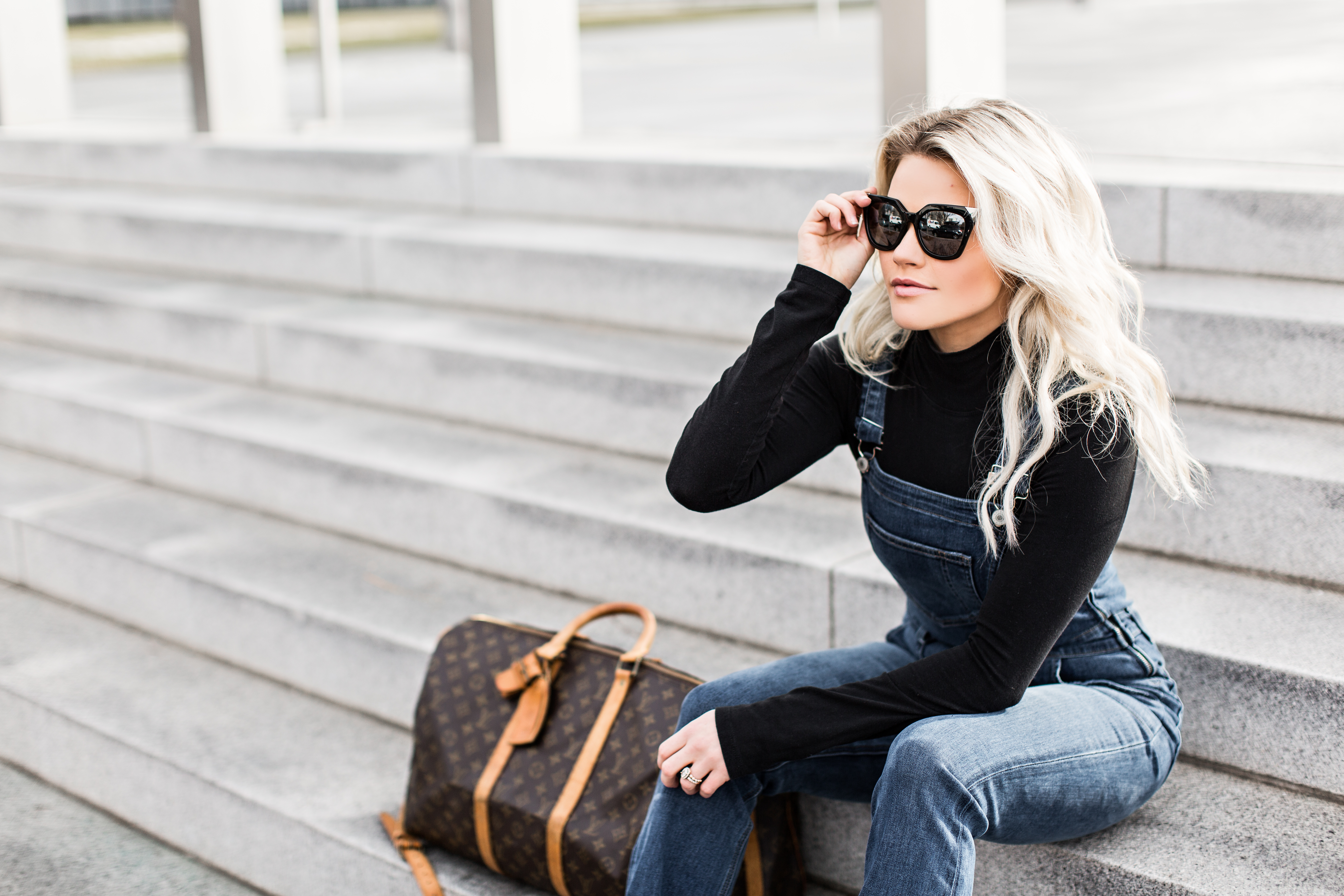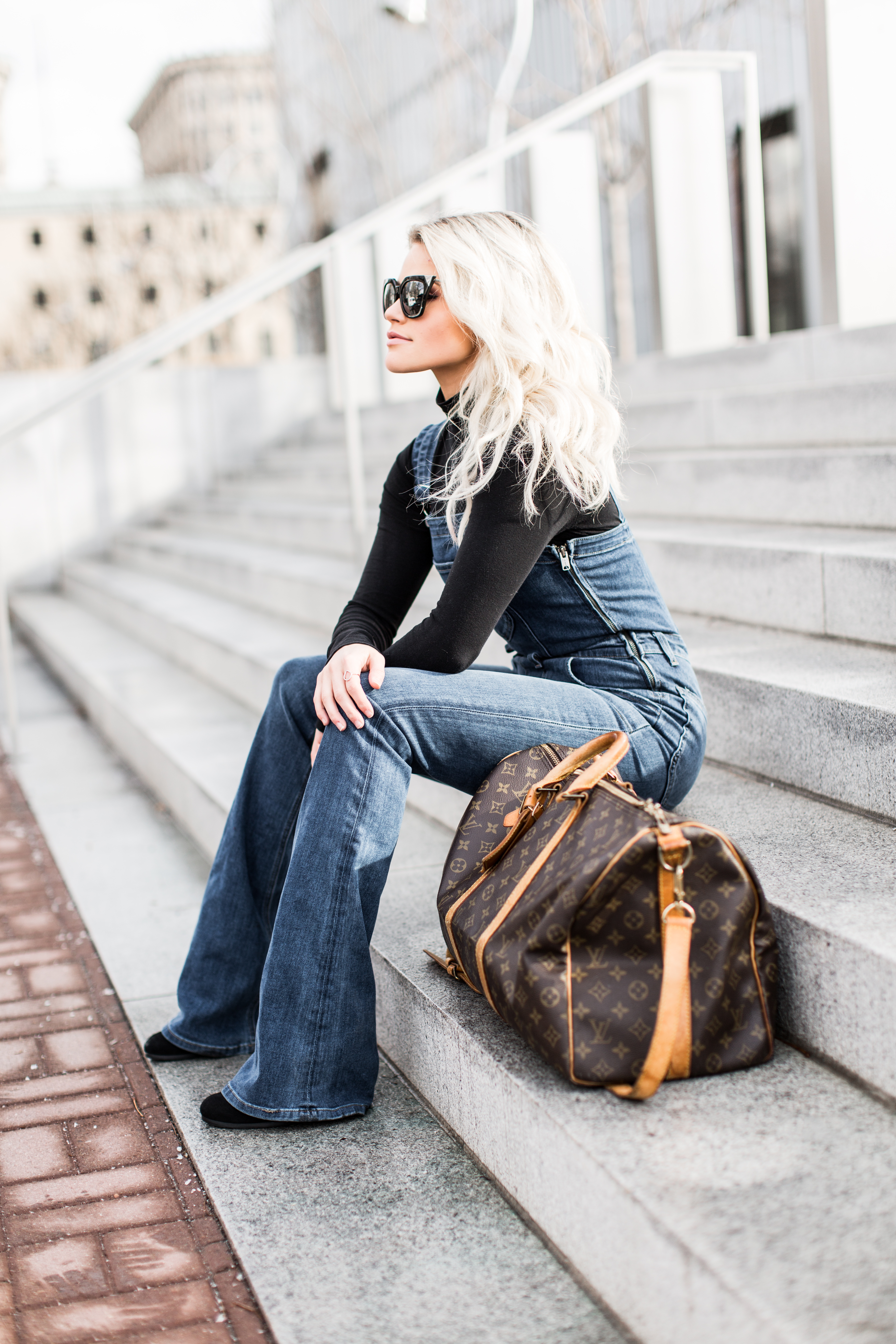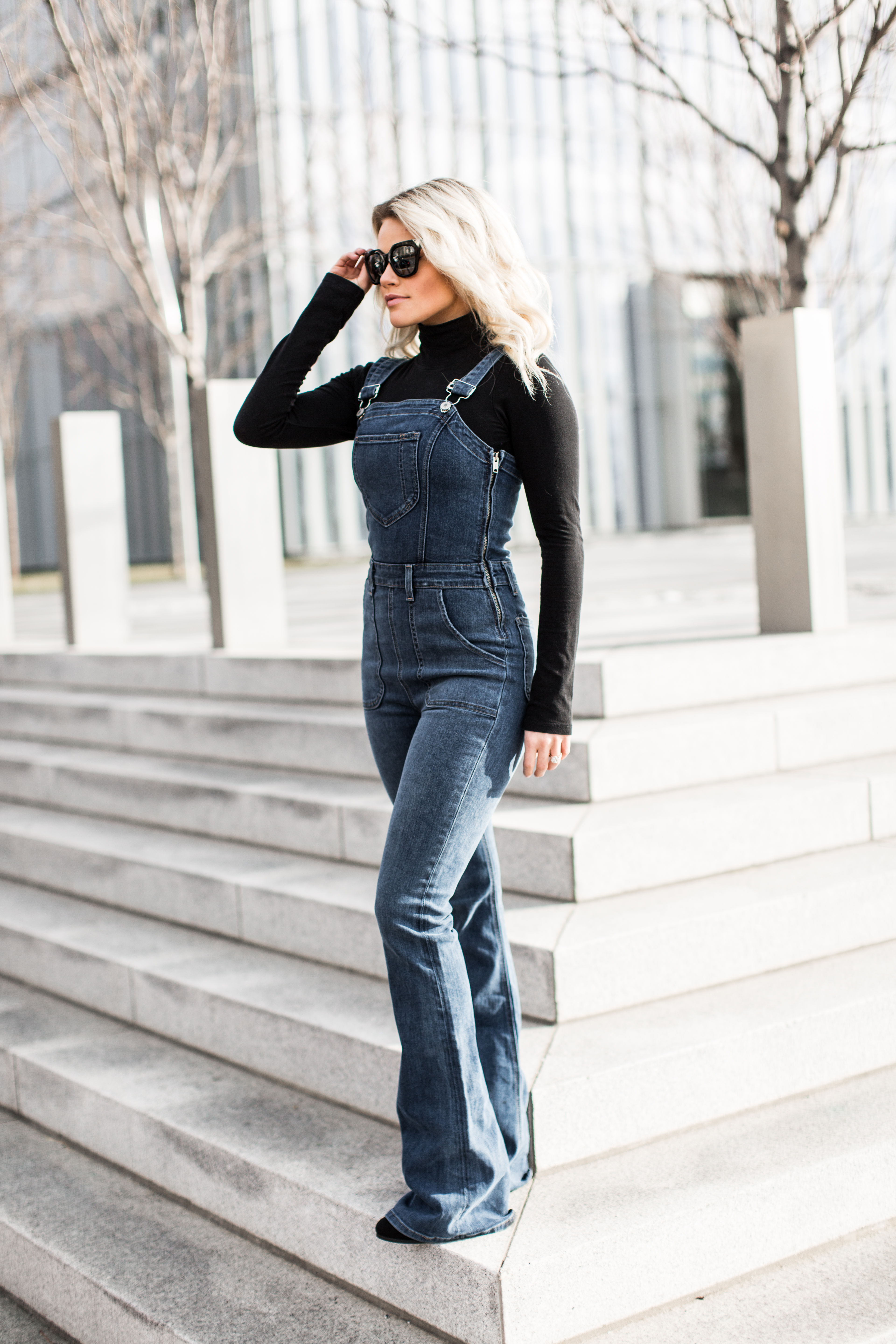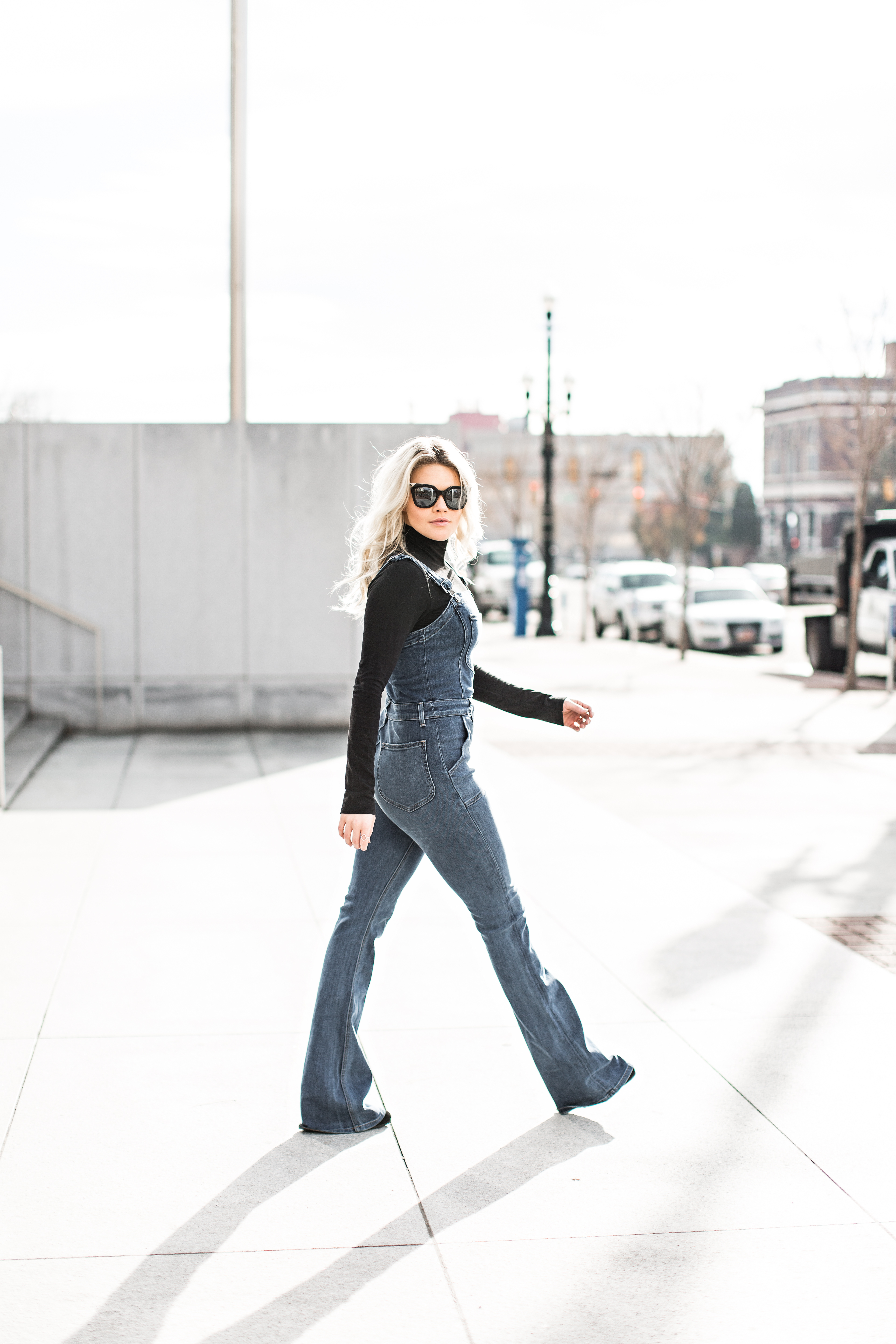 Who's says you can't wear overalls in winter?
Honestly I thought I could never wear overalls especially flared overalls because of my body shape, but they are so comfortable and totally stylish for any occasion. If you guys know me at all, I'm all about wanting to feel good in the outfits and clothes I wear, & sometimes/all the time its a t-shirt and sweats. I find frequently its so hard to find clothes that I feel good in that are still stylish and look like I tried. I'm here to give you girls some confidence and some inspiration on cute comfy clothes you can feel great in.
…On that note… 🙂
I paired these 70's overalls with a long sleeve bodysuit which has been my go to item all winter! So easy to throw on AND gives you that extra tightness to keep it all in (if you know what I'm saying) 😉
Okay, let me talk a little bit about the bag. The Lady Bag LV and I have teamed up to give y'all some luggage/purse inspiration.
These bags are to die for!
A lot of the time, people want to own designer handbags but their budget leave them buying a Fake Louis Vuitton or Chanel. However, this is where Lady Bag LV comes in. I love this company, they refurbish Louis Vuitton bags that are beautifully restored and marked down to an affordable price. Click here to get your own. Although the prices are much less than new designer bags, it might still be out of some of your budgets. If this is the case then either find some good fakes (no shame in that, I feel like everyone has at least one) or ask for one for your birthday!
CAN I GET AN AMEN!
Here are the items below that I'm wearing in the photos above. If you wanna check em out they are linked on my shop style account below! Enjoy!