Hey Friends!
Summertime for me is all about spending time with family and friends. Whether we are adventuring outdoors, going on trips, or spending time at home, quality time together is so important. I always love looking for new ways to make everyday tasks at home quick and easy and Plated is my new summertime secret.
Plated is a convenient and easy meal delivery kit. With unique and changing meal options, it is the perfect solution for those with a curious palate. I love picking out my meals weekly and making a full experience out of the cooking process. This past week, I used Plated's fast & fun recipes that are created specifically with the summer season in mind to help create dinner for my family. Check out the meal I picked below and what went into making it!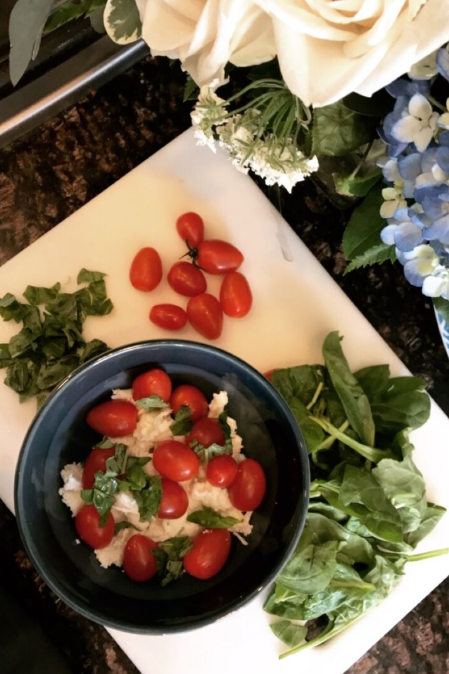 One of my favorite Plated meals is the Caprese Chicken and Quinoa Bowls with Spinach and Balsamic Vinaigrette. I love how healthy this option is and it is so delicious. I love to make healthy meals at home, and having all the ingredients ready to go is a lifesaver for my busy lifestyle.
I was so impressed with the freshness and taste of the ingredients. The quinoa is cooked in chicken stock and tomato paste which gives it so much flavor and sweetness. I sometimes get stuck eating the same meals, so I love how this introduced a new tasty meal into my palate. It's a very easy, simple, and healthy meal to make and is great for a novice or an expert cook.
I began by cooking both the chicken and the quinoa on my stove at the same time in two pans. I mixed in the chicken stock and tomato paste into the quinoa and let it soak in all the ingredients. While these were both cooking, I prepped the tomatoes and spinach to add in when finished. Once the quinoa was done cooking, I brought it to a simmer and added in the spinach. I then mixed the chicken, quinoa, tomatoes, and spinach all together and topped with the balsamic vinaigrette. The whole cooking process only took me about 20 minutes to make! I was so impressed with how fast everything came together and it gave me so much more extra time to unwind with my husband after dinner.
I loved the overall taste of the meal and was so impressed with how delicious it was. I felt like a professional chef in a restaurant, and can't wait to make this meal again! The best part about this meal is that my husband was so impressed with my cooking. If he hadn't been helping me in the kitchen, I totally could have tricked him into thinking it was from a restaurant. We took the finished meal outside and enjoyed the delicious food on our deck. It was so relaxing to eat this refreshing meal on a summer day and get to spend quality time with my husband. Since I'm constantly traveling for work, Plated gave me the opportunity to save time on the stress of grocery shopping and meal prepping, and instead enjoy quality time and quality food at home.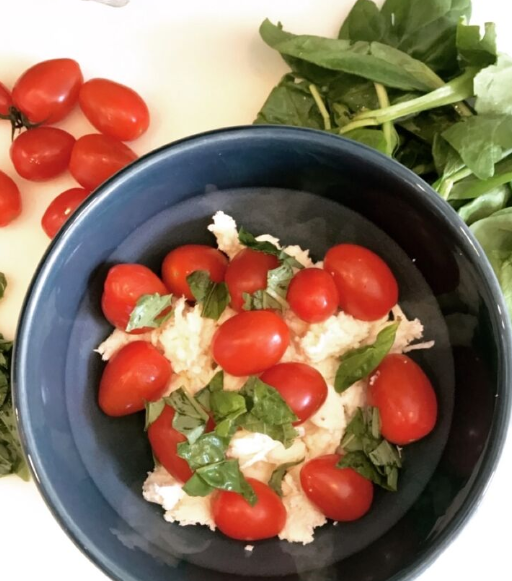 If you want to try my summertime secret, then use code WITNEY 20 for $20 off your first three orders. Let me know what meals you decide to make!