Hey everybody I'm so excited for my new shopping site, Witney Shop I can't wait to share all of my favorite apparel and fashion with you! I will keep adding new products and styles that I really love and that I really wear. I hope you all visit Witney Shop when it opens next weekend April 23! Click the link here or select the Shop link from the menu on my blog. It will take you there where you can sign up with your email. Love you guys and thanks for all the support! I can't wait! Witney Shop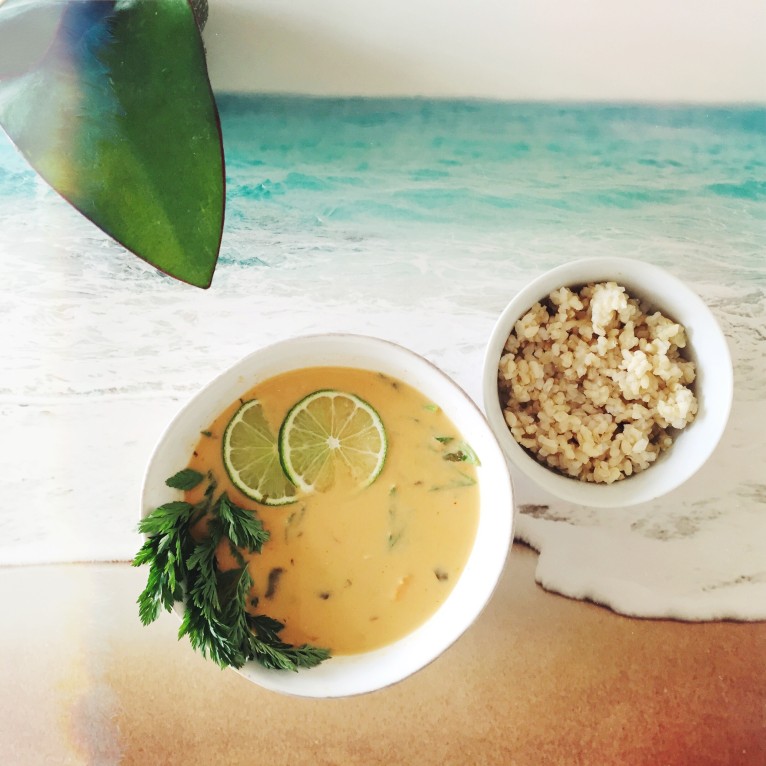 Recipe:
Saute~
1 full chopped onion
4-6 carrots
4 potatoes
1/4 cup red curry paste
1 Tbsp. chili paste
After 10 minutes~
add 3 cans coconut milk
2 cups of vegetable stock
couple stocks of lemon grass
4 thick slices of ginger
Simmer until vegetables are soft on low~
slice and add mushrooms
add 1 can of peas
Take off heat and add~
1/4 cup lime juice
1 bushel chopped of cilantro
Serve with brown rice~
Enjoy!