PLEASE tell me that you tuned in to Dancing With the Stars last Tuesday and saw Frankie Muniz turn into a totally different human! He absolutely OWNED that Cha Cha and left me, as well as the judges, completely speechless! I'm so proud of him! And guess what? We earned the highest score of the night! I swear, I cannot stop smiling. It's the funniest thing because in rehearsals, he's so serious and focused, and sometimes a little bit too tense. But then, as soon as the music starts and the lights come on, he flips a switch and turns into a STAR. I joined him on the floor and just thought to myself, "Oh, okay.. Guess we're going for it!" I don't know what he's got going on in there, but it works every time, because both the judges and the voters have been loving him!
Watch the routine here!
I can't wait to see what #TeamFranneyPack will do next, I have such good feelings about this season, you guys! I mean, how can you not?? Just look at all those sparkles!
Check out Next Monday's episode on ABC and watch as Frankie and I tackle the Samba! This is a tricky one, but if I know my partner, he'll show up and kick some booty! Make sure to vote after the show! Click here!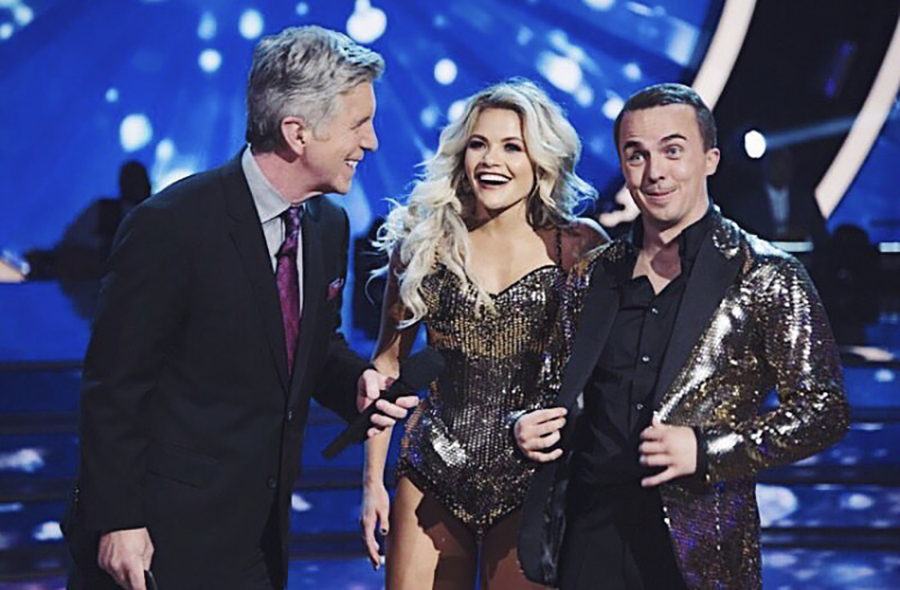 xoxo,
Witney