Happy Holidays, Friends!
I can't believe that Christmas is already almost here! Less than a week to go!! Crazy. Have you gotten all of your shopping done yet? I know it sounds cheesy, but I LOVE giving gifts at Christmas time. I mean, getting some new goodies is pretty rad too, don't get me wrong, but how amazing is it to see that huge smile on a loved one's face when they open up a gift that you picked out especially for them? It's like HEY, I put that smile there! Talk about warm fuzzies…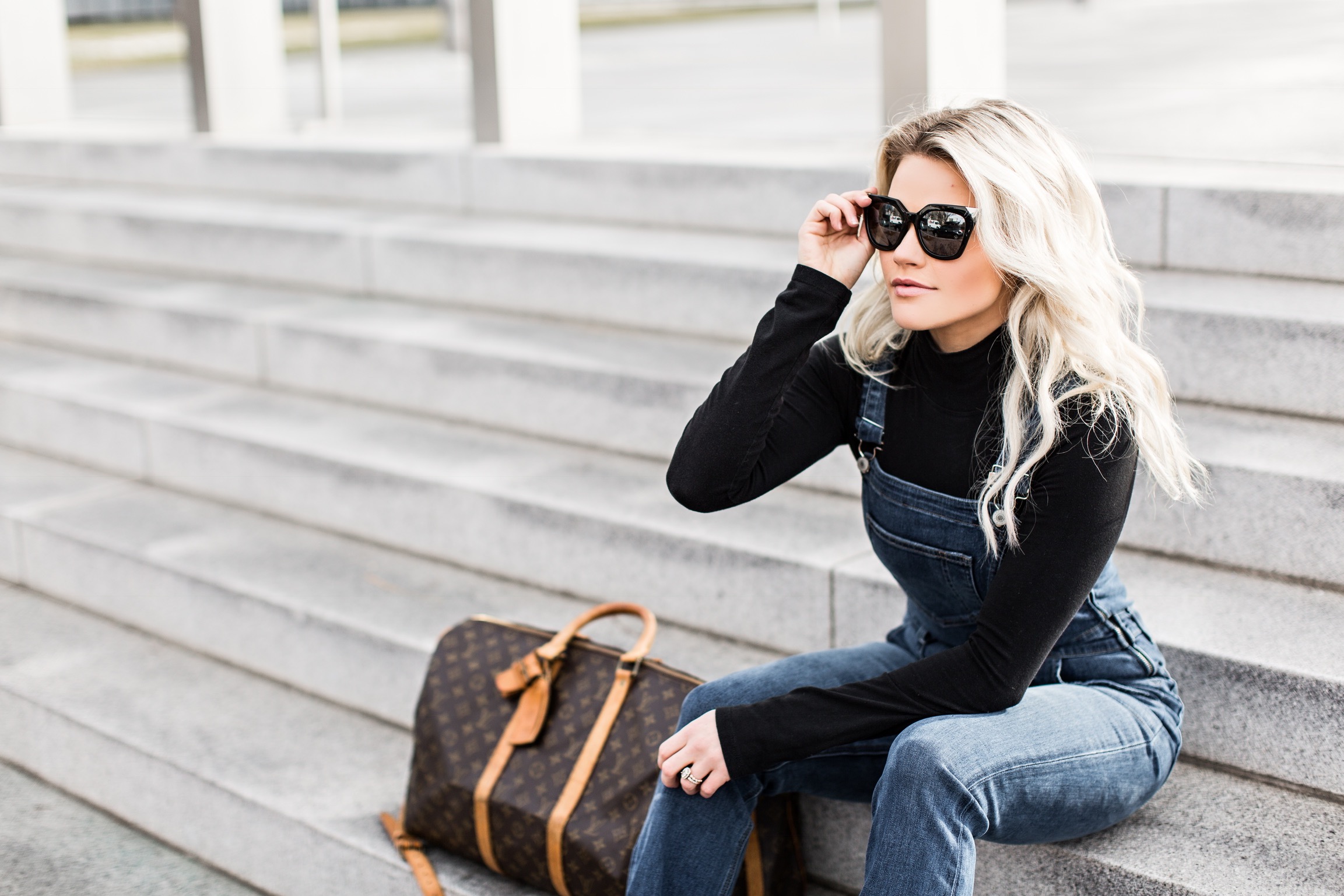 Gifts aside, spending time with family is hands down my favorite part about the holidays. After the craziness of shopping, planning, and traveling is over, everything kind of seems to slow down, and we can just enjoy each other's company and get all cozy in matching jammies. No? Is the jammies thing just me? Haha k cool. But in all seriousness, the holidays are so special and when you're able to spend time with family, even if it's not perfect, it's always a huge blessing.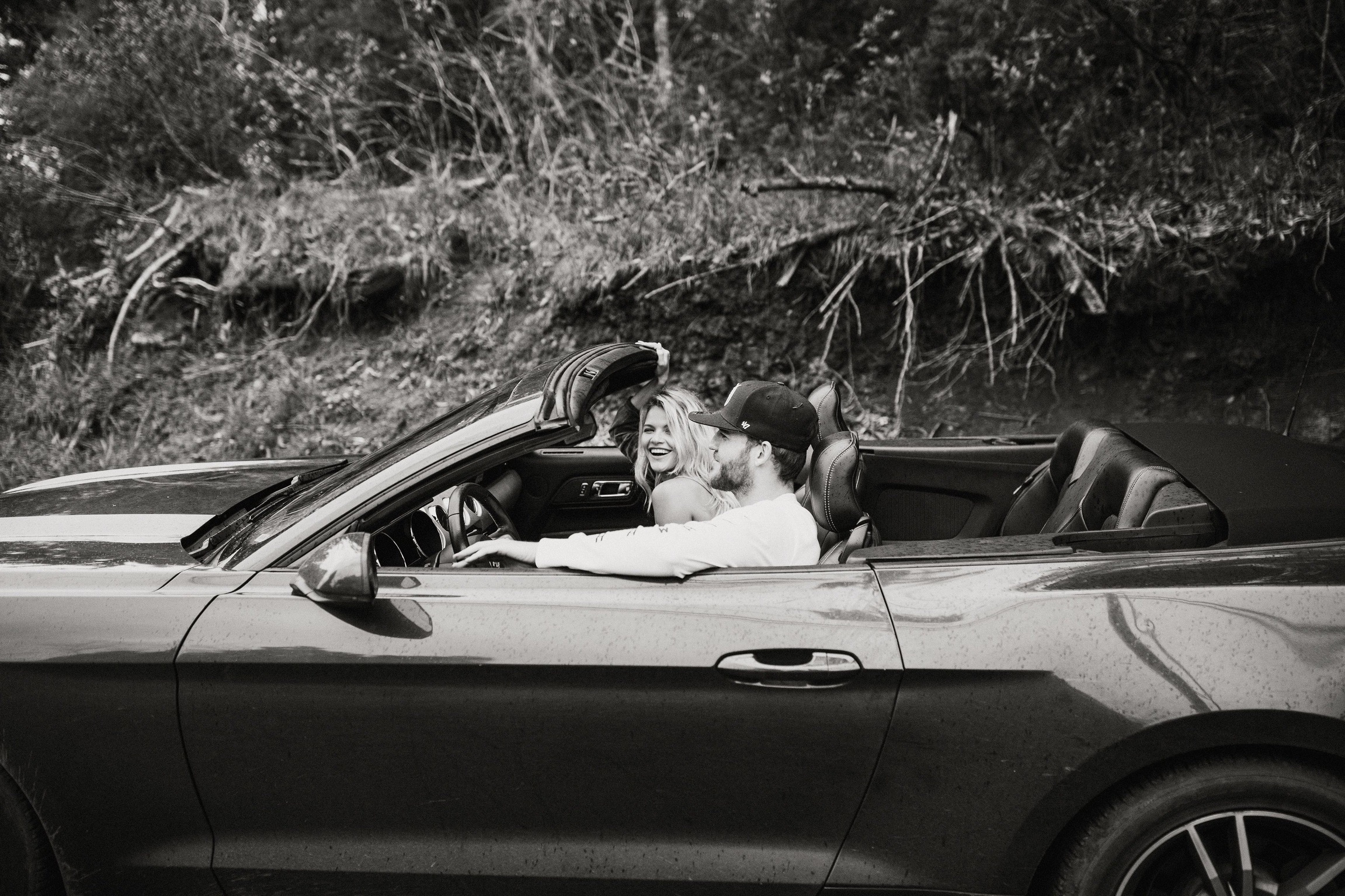 If you're like me, you'll be doing some major traveling around the holidays. I'm no expert, but I like to think I travel fairly often, and have developed a few tips and tricks to make it seem like such a breeze! Don't let airport drama or cramped plane rides ruin your holiday fun…Check out this list I put together of travel essentials instead! <3
1. Honest Hazel Eye Gels – these little guys are amazing! They're basically tiny gel patches that go under your eyes and magically take away all puffiness and dark circles! I like to put them on at the beginning of a flight and take them off just before landing so that I step off the plane fresh faced and glowing!
2. Pop and Suki Makeup Case – I don't know about you, but when I'm packing for a trip, I have so much more fun when my bags are super cute! These makeup + accessory cases are my favs of the season, and they can be personalized! Yes, please!
3. A good sized leather Carry On Bag – If I don't absolutely HAVE TO check a bag, I won't! Keeping everything in a carry-on saves so much time! Get yourself a nice roomy one that can fit all those Christmas gifts you need to bring along… and you'll never go wrong with a classic leather look! (This one is faux leather, though.. #crueltyfree!!)
4. Happy Plugs Headphones – Have you ever gotten on a plane and realized you forgot your headphones, and had to borrow the complimentary airline ones? It may be one of THE WORST things ever. So, get yourself a pair of earbuds that are so cute, they're impossible to leave behind!
5. Warm + Cozy shoes like these Sherpa Lined Sneakers – Footwear is always a dilemma for me on planes.. On one hand I want to be trendy and look semi-put together, but then I also kinda wanna be comfy and just throw on some Uggs. These sneaks are totally the best of both worlds! They're cute like a slip on, but are lined with super soft sherpa material so they basically feel like slippers!
6. Scrunchies! – I swear, the second I get on a plane, I throw my hair right up into a bun or pony. I love having scrunchies on hand because they won't rip or pull at your hair! Plus they don't leave any creases, so you can let your hair back down as soon as you land and it'll still look flawless!!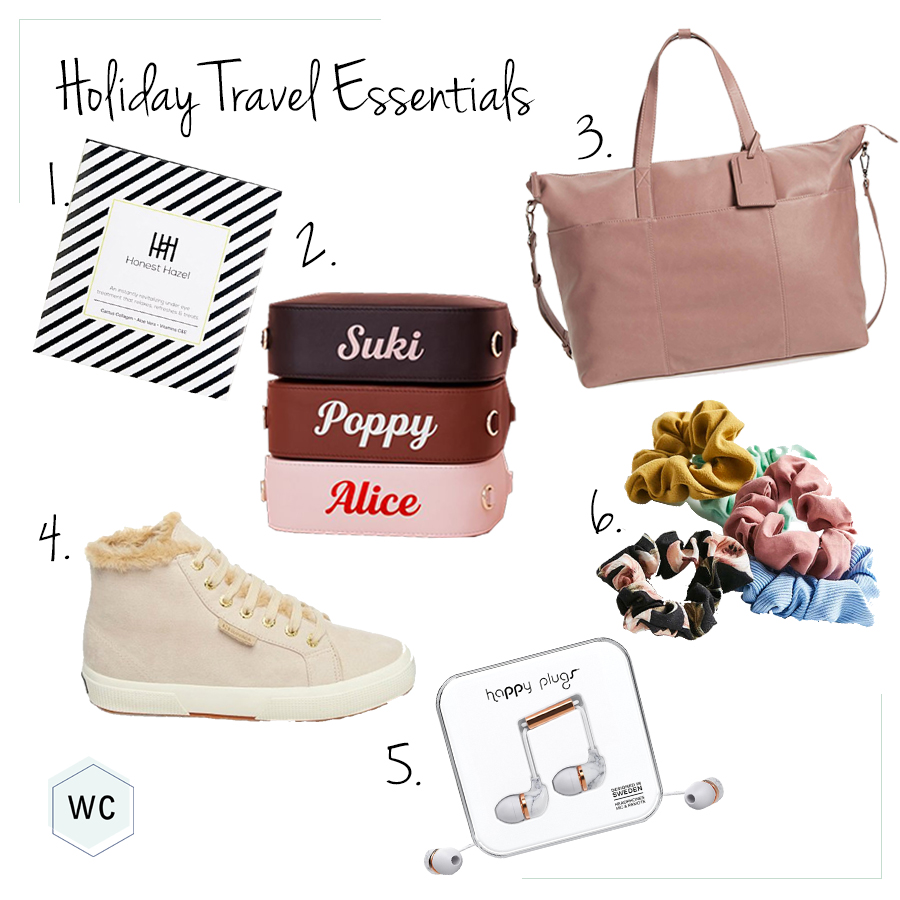 Hope this list helps to make all your holiday traveling merry and bright!!
Xo,
Witney
[show_shopthepost_widget id="2960917″]