Okay you guys, its that time! I'm finally starting to pack my hospital bag and its so exciting. So many emotions are running through me but I wanted to get it done earlier rather than later just in case of an emergency. My three sister-in-laws gave me all the "must have" hospital items and I thought I would share them with you! I'm definitely the type to be over prepared so this was so helpful and I hope it helps you too!
First on the list is a good diaper bag. The Jujube weekender bag I purchased is linked here. So perfect for a quick trip with baby even after the hospital visit. Easy to clean and my sisters swear by it!
For toiletries I packed travel sized items… linked all below!
Face wash (best face wash EVER!), micro fiber cloth linked here.
Chapstick (its a must, I got two)
Makeup remover wipes (these smell amazing)
Best toothbrush in all the land, I swear! Toothpaste linked here.
Hair brush, & scrunchies, in case you don't want to wash your hair here's my fave dry shampoo.
Paraben free deodorant linked here.
Okay so now we are on to the postpartum necessities. I was most stressed about this topic and wanted to be as prepared as possible. So here we go!
Instant Ice maxi pads, Witch Hazel cooling pad liners, Always Discreet diapers (scared? me too). I personally purchased the full kit which I've linked here. Know that the Always Discreet Diapers don't come in the kit but they have disposable biker shorts.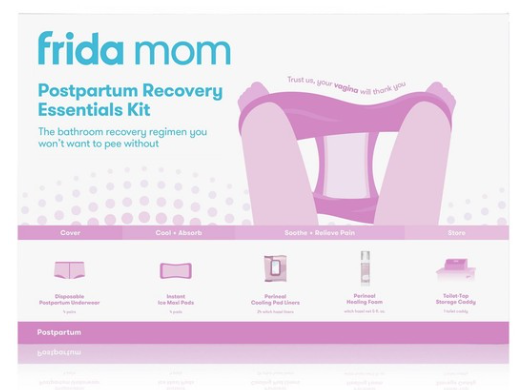 Most important part of the hospital bag though for me is the comfort of home. I made sure to include all my favorite cozy items that I'm packing in my hospital bag!
Nursing bra (the comfiest I've tried thus far), Ugg slippers (getting these for Christmas and I'm so excited!, Nursing Robe, Cozy Gripper socks, Lounge jogger set, Track Suit set (just got this and its so cozy), Leopard pajama set, Nesting Olive nightshirt.
Hope this was helpful! Cant wait for baby boy to get here and this definitely made things a little more real. Good luck mamas! Let me know if you have any other suggestions in the comments below.