Hi lovelies! When it comes to Spring fashion, a lot of our minds jump straight to floral prints. Florals are classic for springtime, but that doesn't mean it's a tired-out trend. There are SO many ways to style your Spring outfits, giving fresh spins on the traditional look.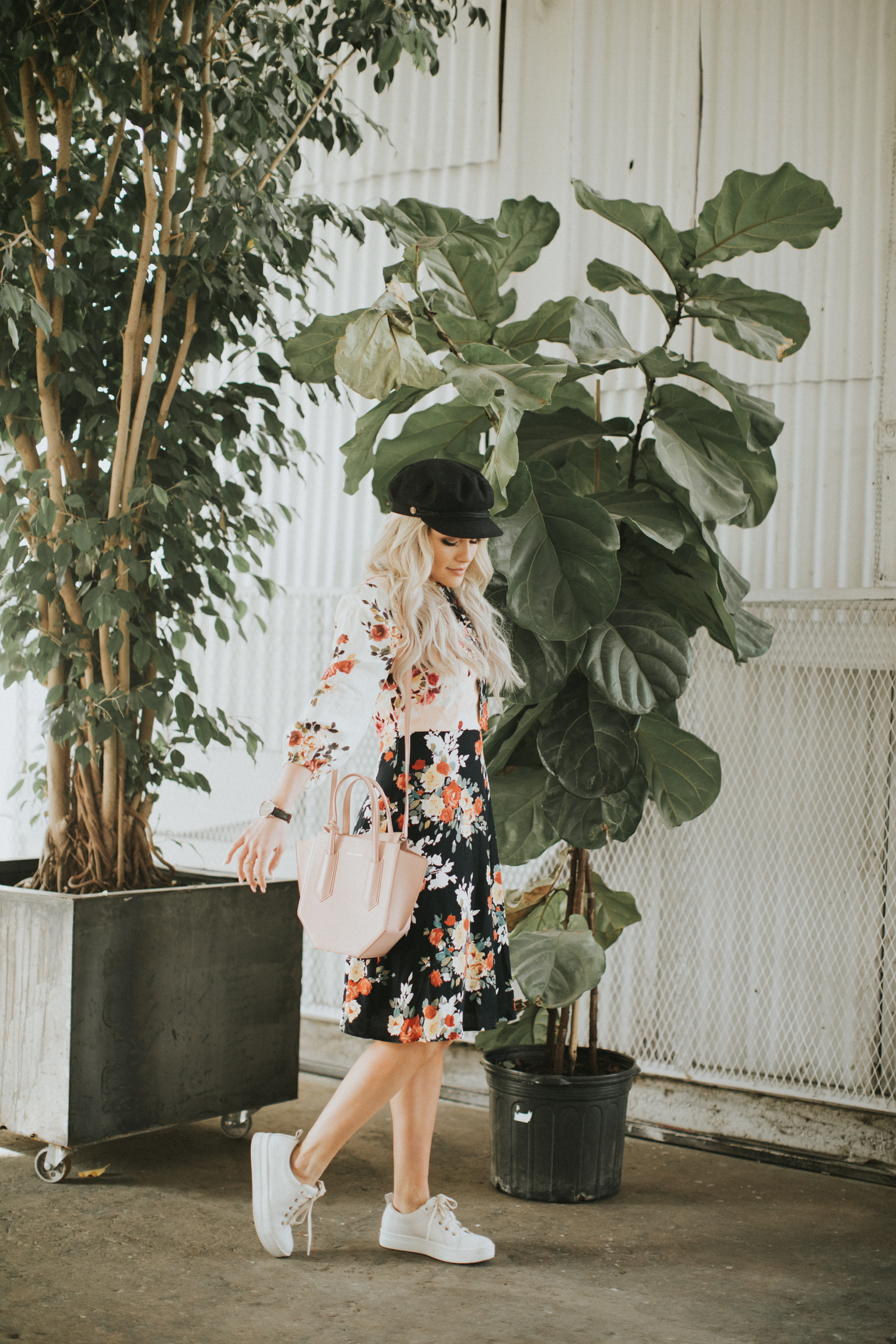 I absolutely love this maxi dress from Shop Stevie, simply because there are endless possibilities when choosing accessories. I love to balance out the formal, girliness of a floral by pairing them with comfortable shoes like white sneakers. Mixing comfort + style is one of my favorite things to do because who doesn't like looking cute while being comfy? Total win-win!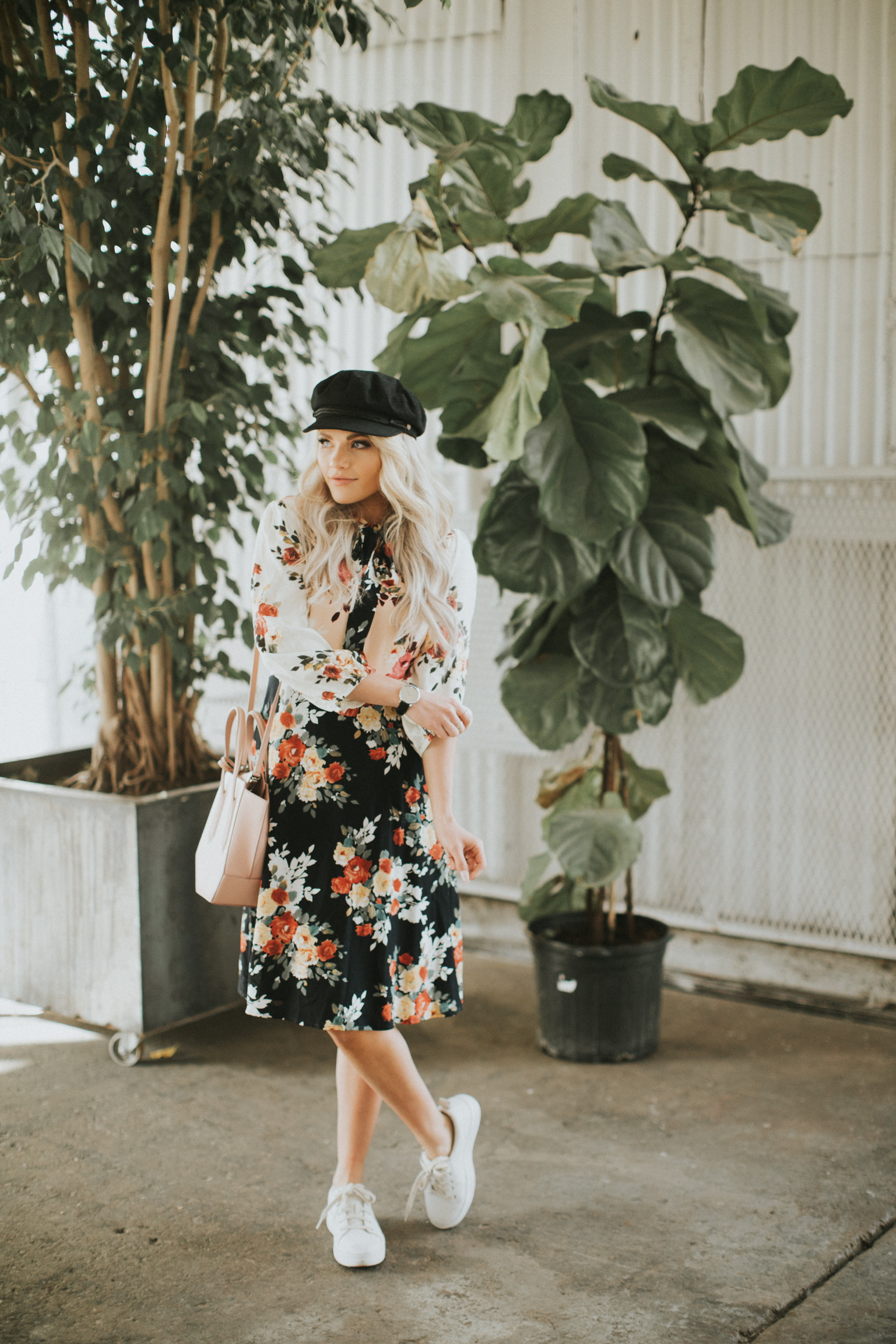 Of course, I HAD to add accessorize with a hat! This newsboy black cap is one of my favorites of the season. It adds a fun, trendy element to any outfit!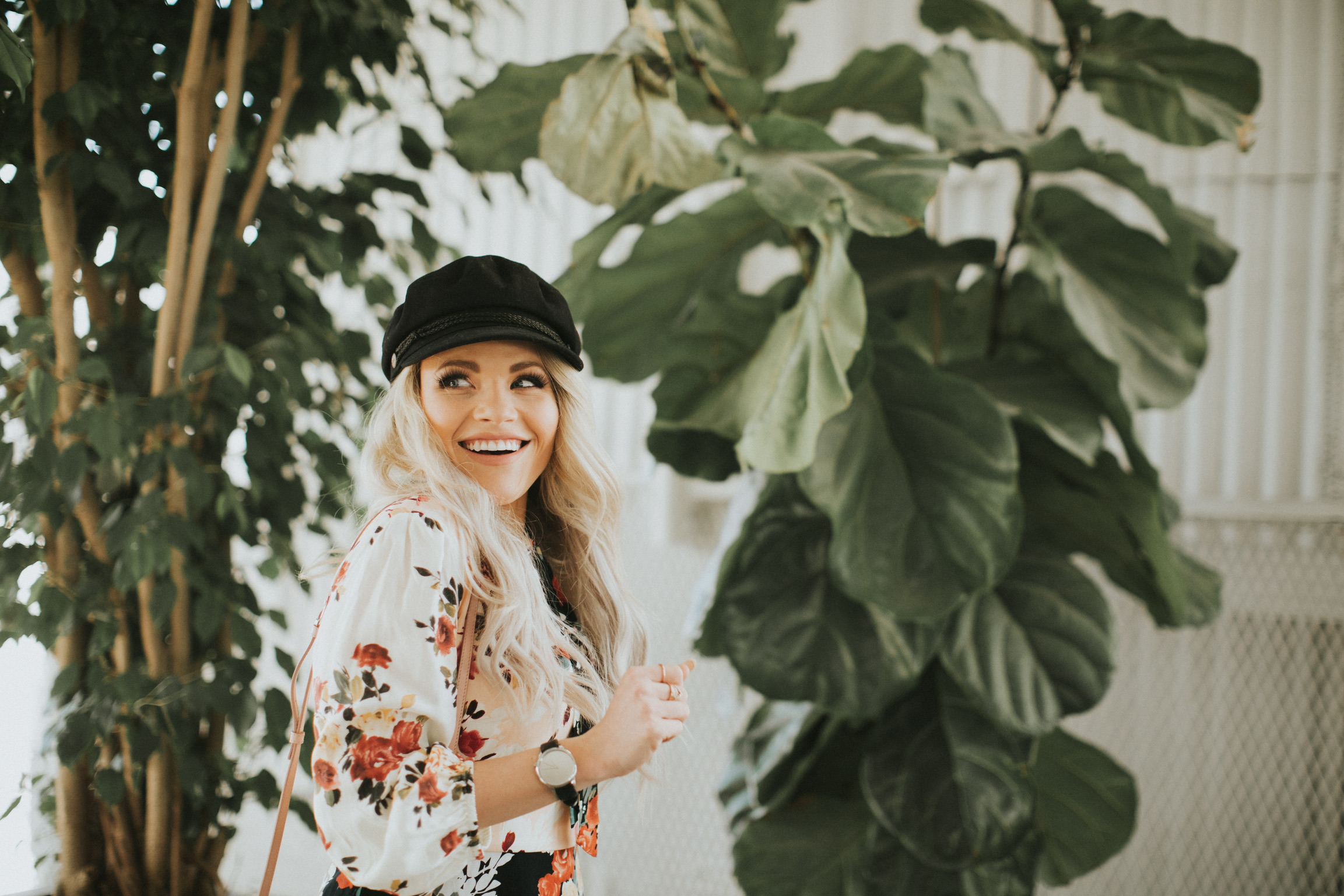 I finished off this look with this pretty, pink cross-body bag. I think it really ties together the outfit by incorporating some lighter tones from my dress. Not to mention the shape is amazing!
As always, I'd love to hear your input! Comment below and let me know what you think, and feel free to share some of your favorite Spring trends!
Xo, 
Witney