Happy Thursday loves! How are you holding up this Winter? I don't know about you guys, but it's been quite the Winter here in Utah and I've been downright COLD. Maybe it's because I legit live in the mountains, but I'm always struggling to still look fashionable and cute during this change of weather because it's just SO chilly! I'm just so grateful that we have a great heating system from someone like Mister Greenway in our home to at least help us stay warm inside – I genuinely look forward to getting back through the door every time I go out. But as difficult as it is to find a balance between looking trendy or just throwing on a huge parka and calling it a day, I've recently snagged some amazing new pieces that I can't wait to share with you all! These winter staples have helped me achieve this cute but warm vibe that I've been seriously needing! From cute, but toasty boots to surprisingly thick + cozy cardigans, staying warm but looking amaze is definitely do-able! Check out my go-to winter outfit staples below: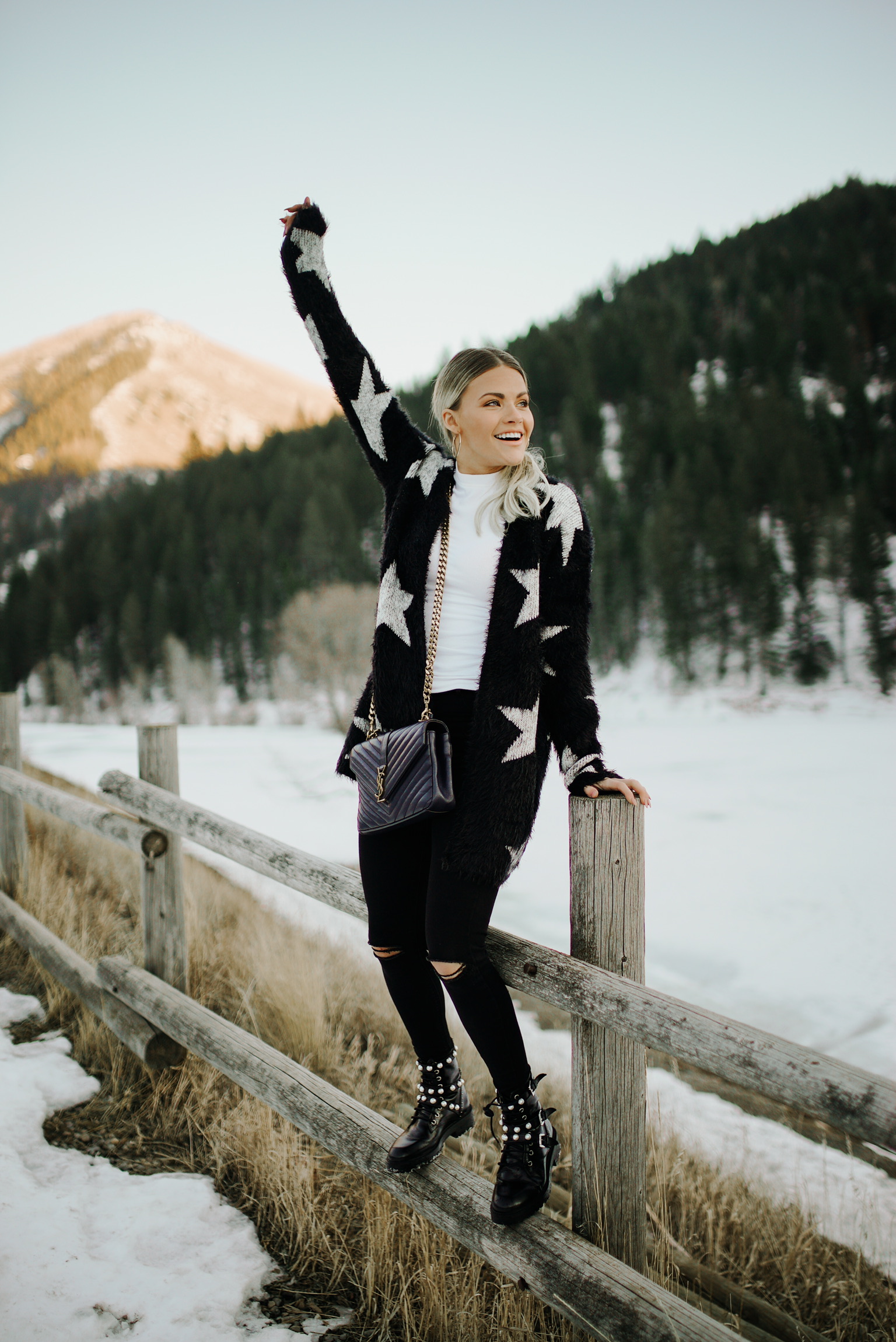 This cute star cardigan from Show Me You Mumu is everything. First of all, it's very festive and very New Year's appropiate, and second, it's super soft and actually pretty good at keeping the winter chill away!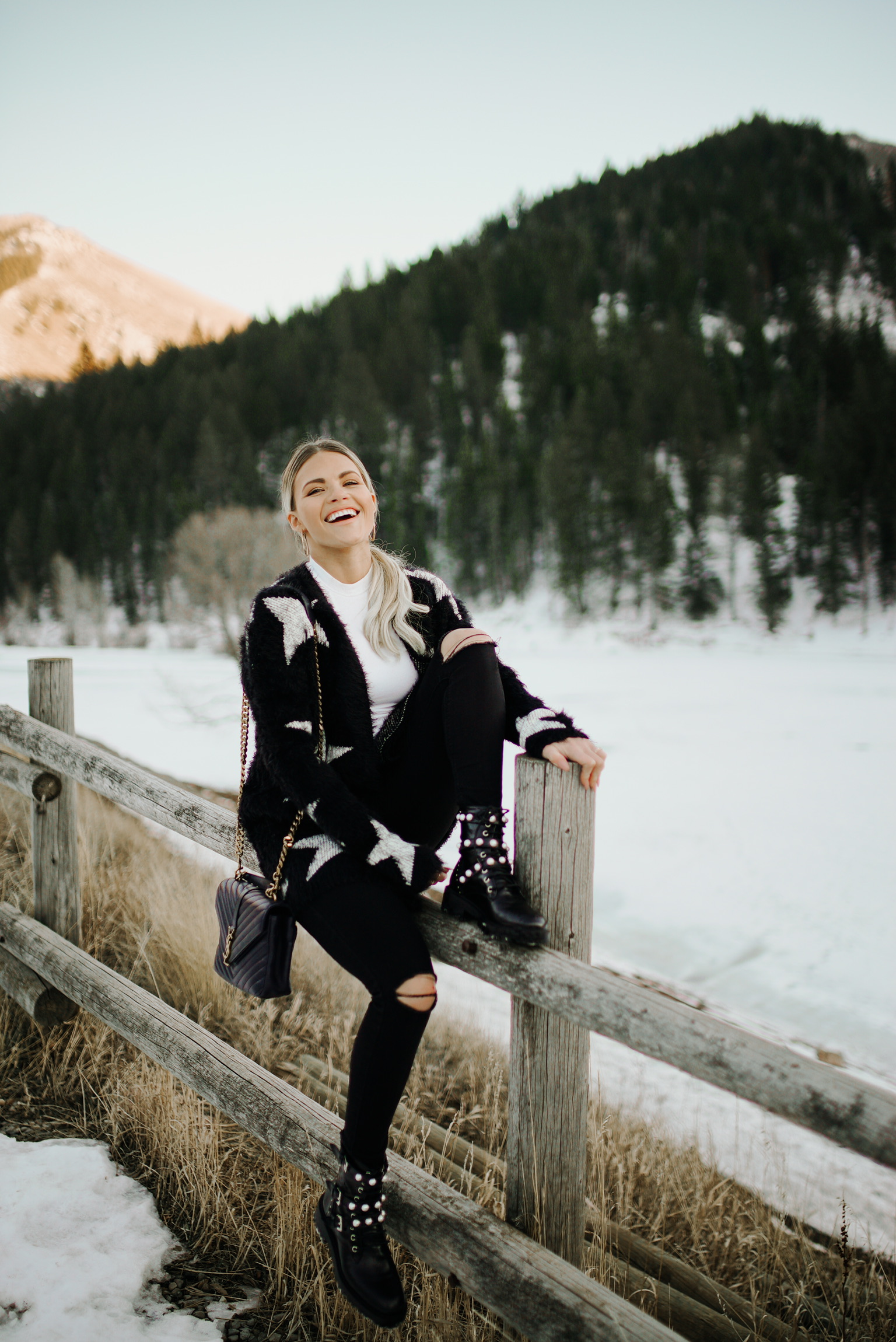 Do yourself a favor and grab a pair of sturdy black combat boots! These buckled beauties are one of my favorite winter pieces from Revolve. The soles have a pretty good grip on them, so you won't be seeing me slipping on any ice this season!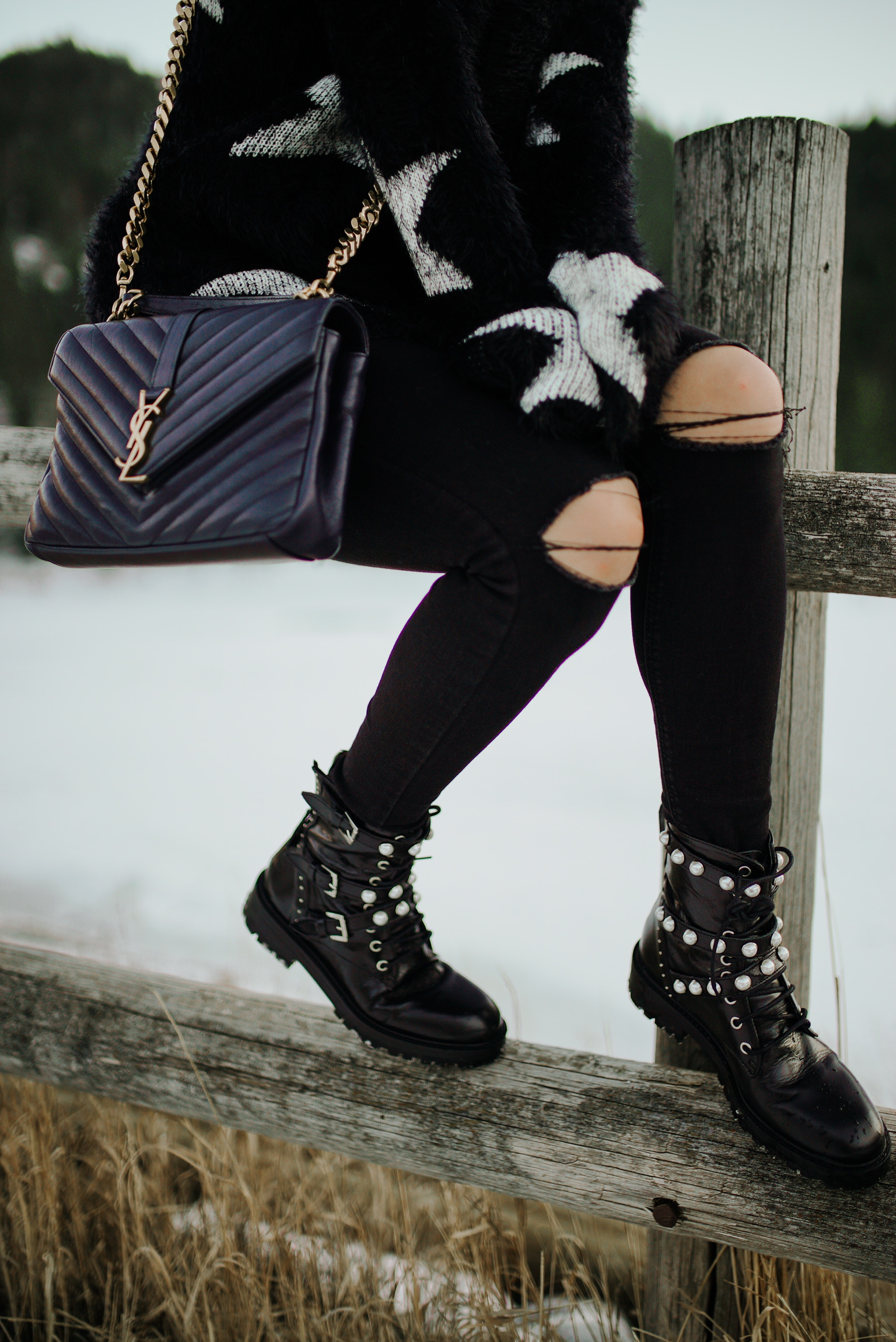 I can always count on black denim to add a touch of chic to any ensemble.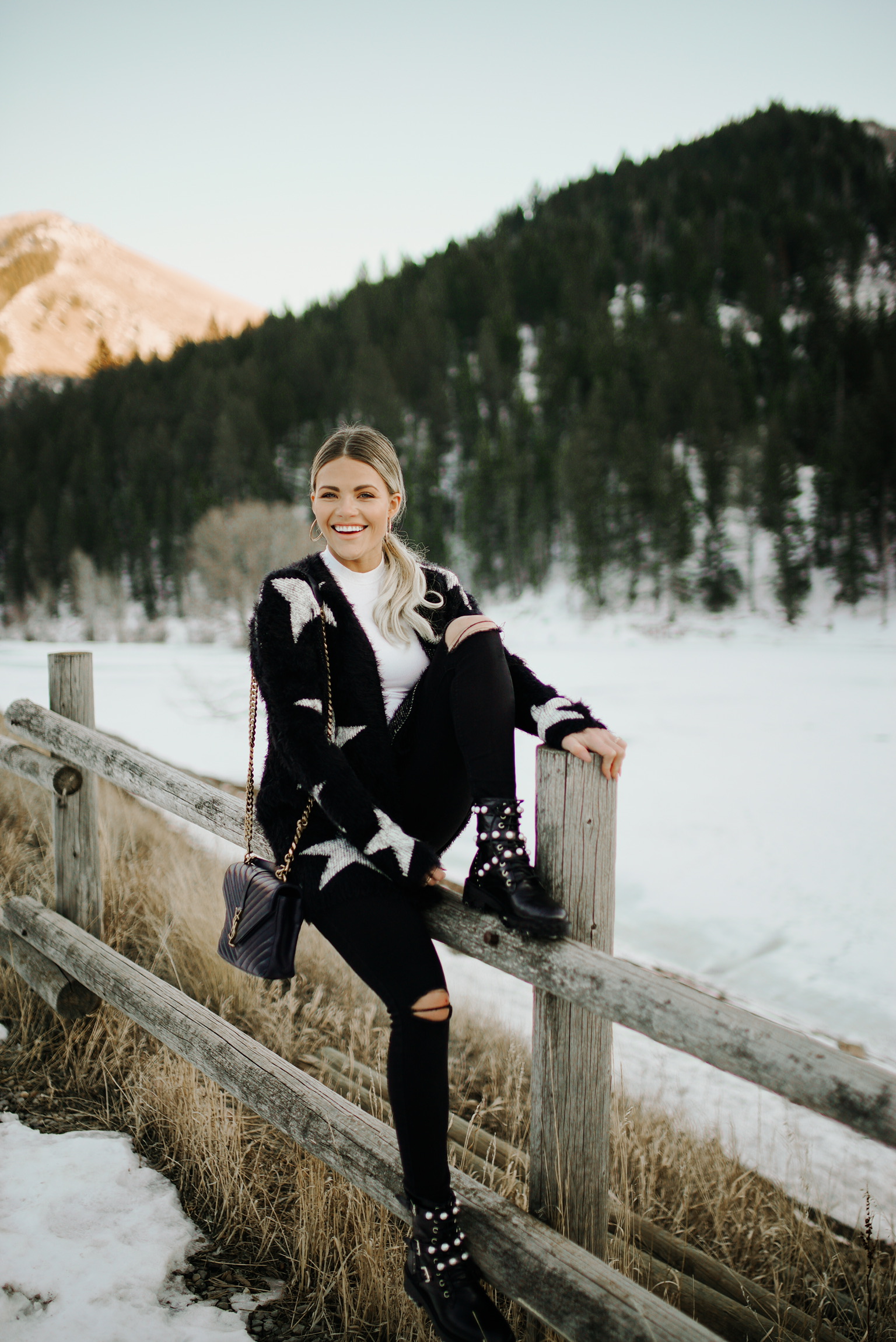 A staple white turtleneck like this one is a MUST. I swear you'll wear this neutral piece all season long. PLUS it's a top + scarf all in one, what's not to love?!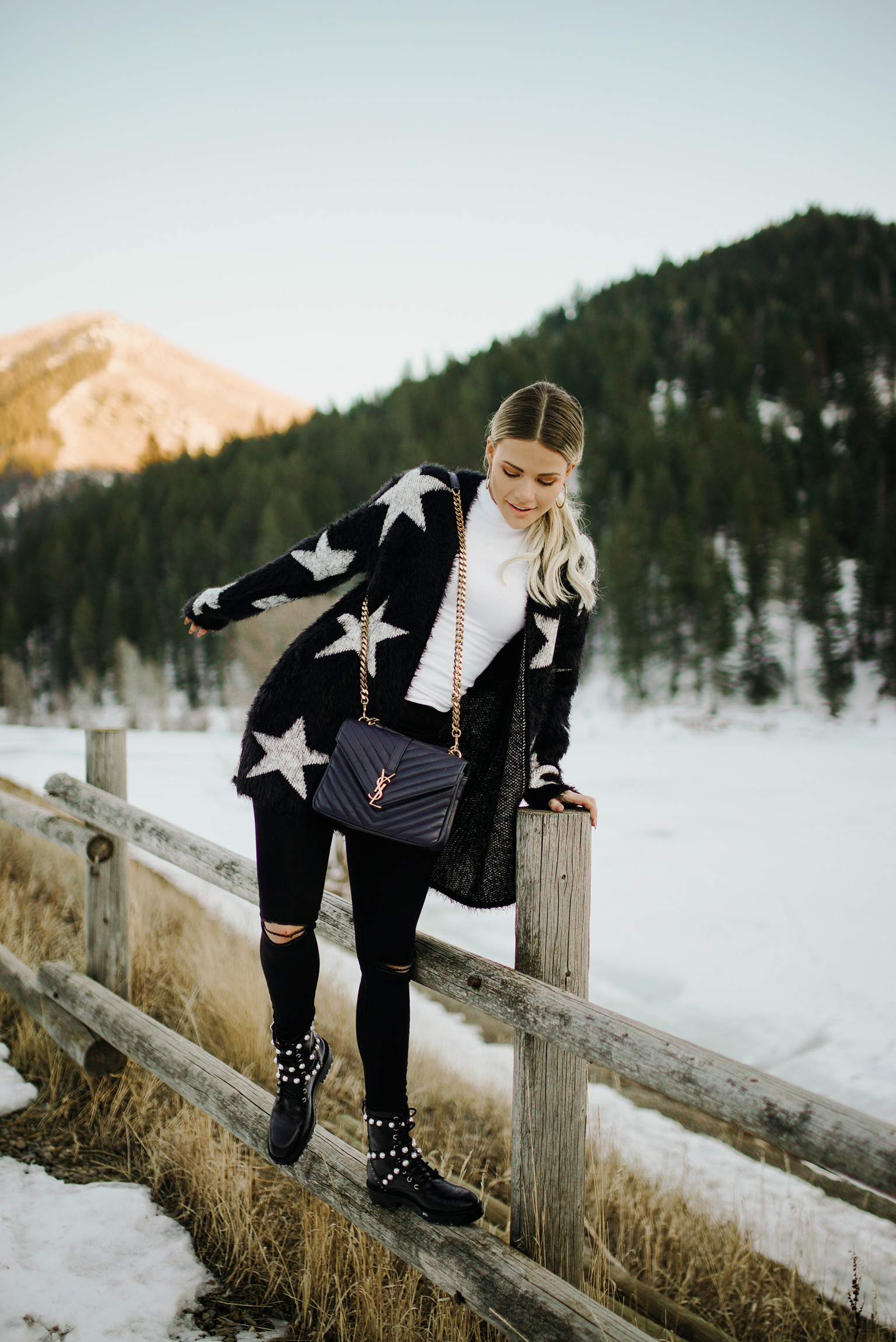 Last but not least, no matter the season, this little YSL bag is my forever favorite. Stash your favorite pair of gloves or a warm knit beanie for a little extra warmth.
Hope you loved this roundup! Stay warm out there, babes! Have any other must-haves for adorable winter-wear? Comment below!
Xoxo,
Witney