I can't seem to get enough of the denim on denim trend! Twice as much denim means your outfit is twice as good right? This is one of my favorite fashion forward trends, but there's undeniably a right way to style this look without channeling Britney Spears and Justin Timberlake at the 2001 American Music Awards…
A denim on denim outfit creates a cool, retro vibe but can be tricky to pull off, so today I'll be sharing my Top 3 Rules to help you master the double denim trend!
Make sure you contrast with different washes and shades. Try to avoid looking like a denim blob by doubling up on pieces that are the same exact wash! You don't want to look too matchy matchy. Rule-of-thumb is darker washes create a more slimming look while lighter washes usually draw more attention. Try to wear darker denim jeans and a lighter wash on top. If you're looking to purchase some brand new denim items for your wardrobe, you may want to head online to Macy's website to see what kind of deals you can find there. To get a further reduction off your favorite items, you could consider using discounts from Raise. They have coupons and promo codes to be used across a range of brands and stores so you should check them out to see if you can use them to grab a bargain on denim!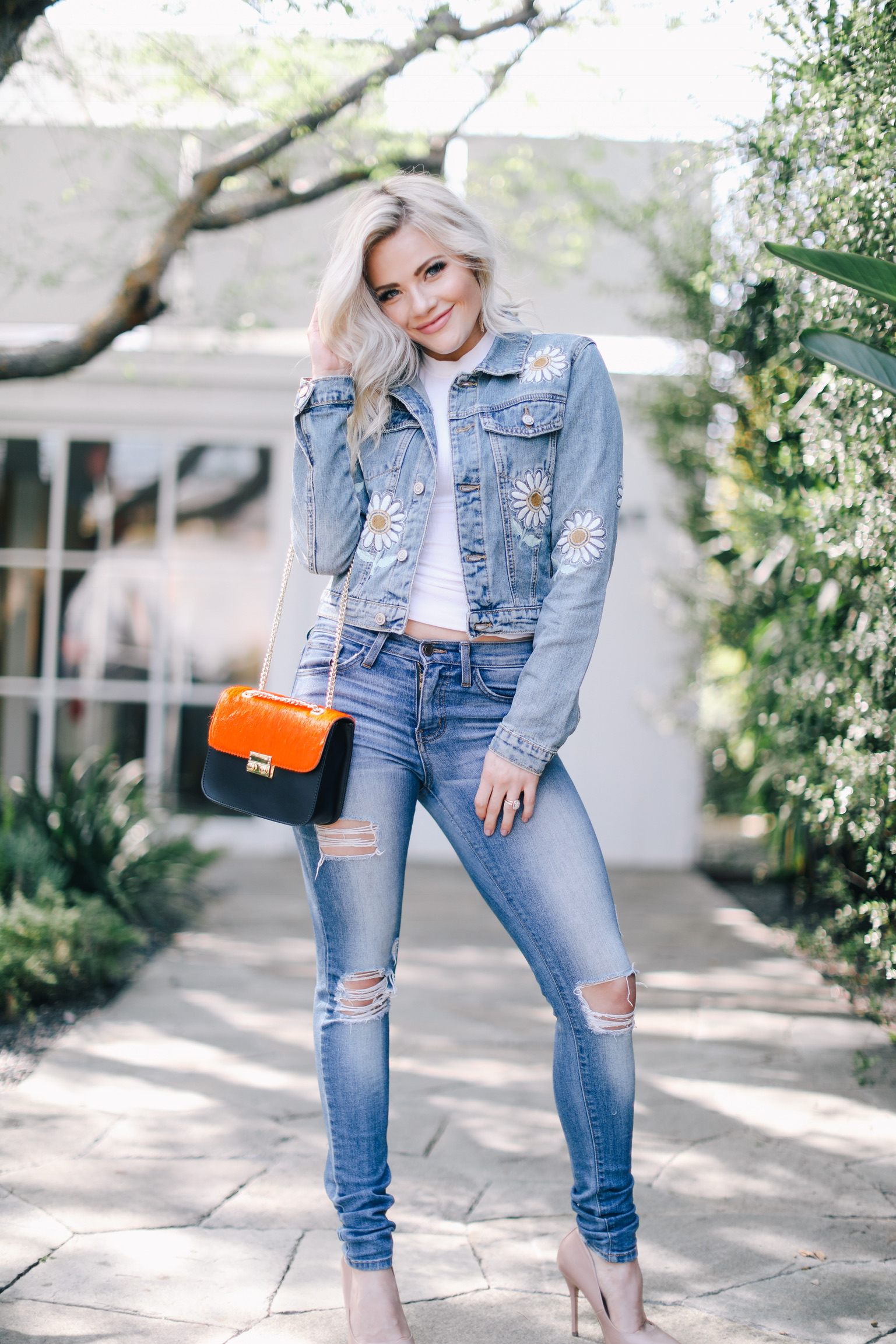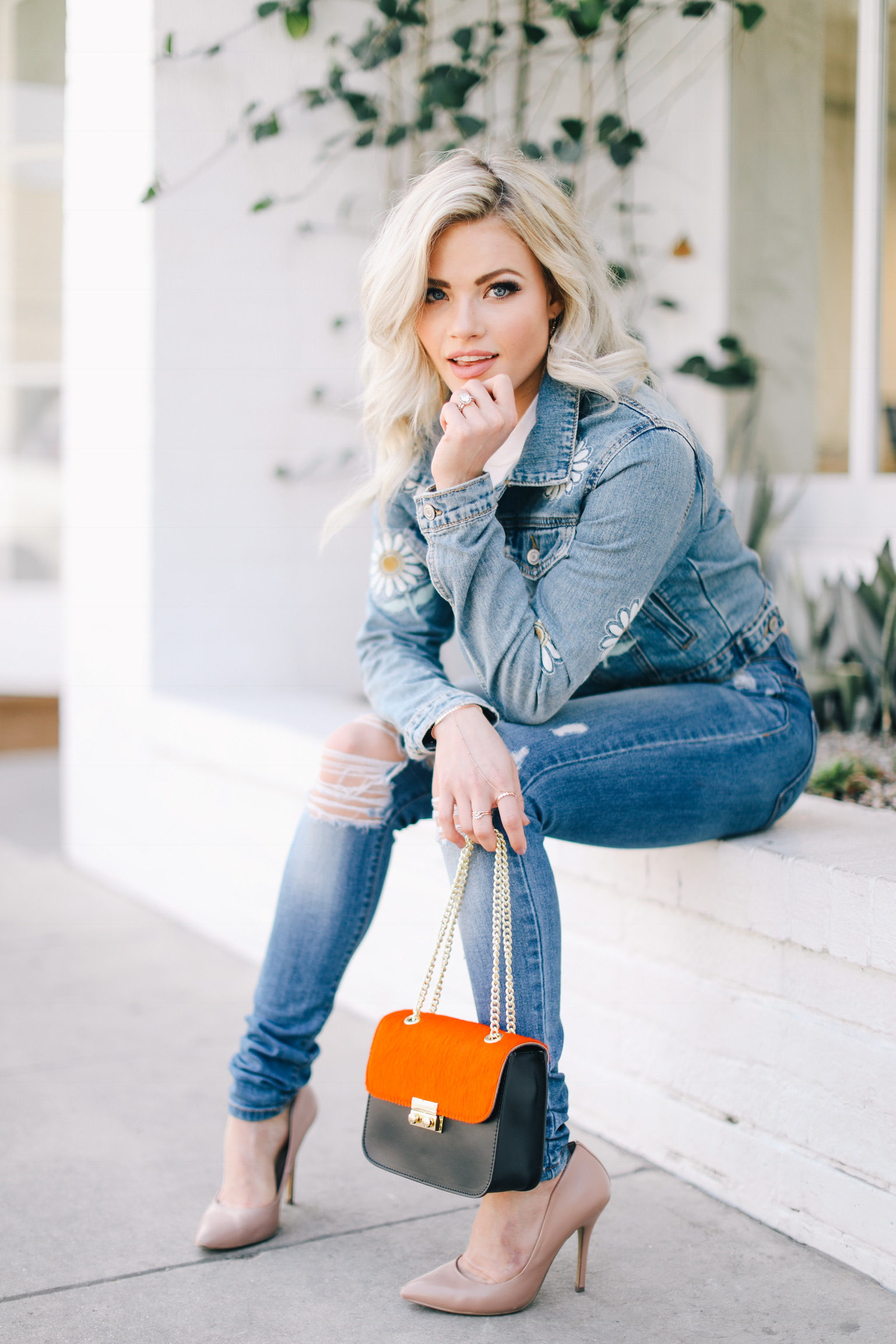 Add in a variety of textures with distressed denim. Distressed denim in itself looks amazing with any outfit, so it's no surprise that it only enhances a denim on denim outfit! Again, you want to avoid looking too matchy matchy so add in rips and frays to mix it up.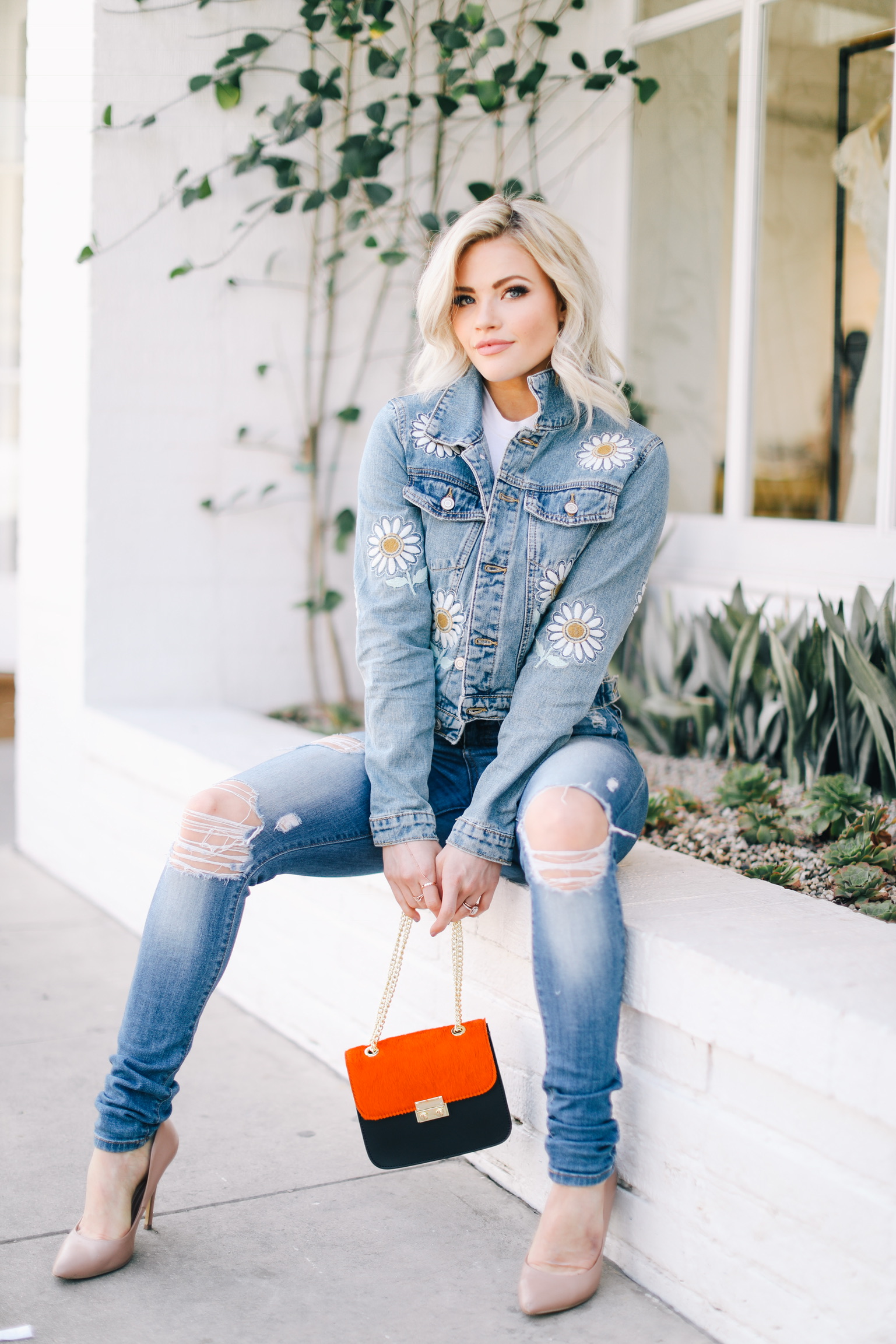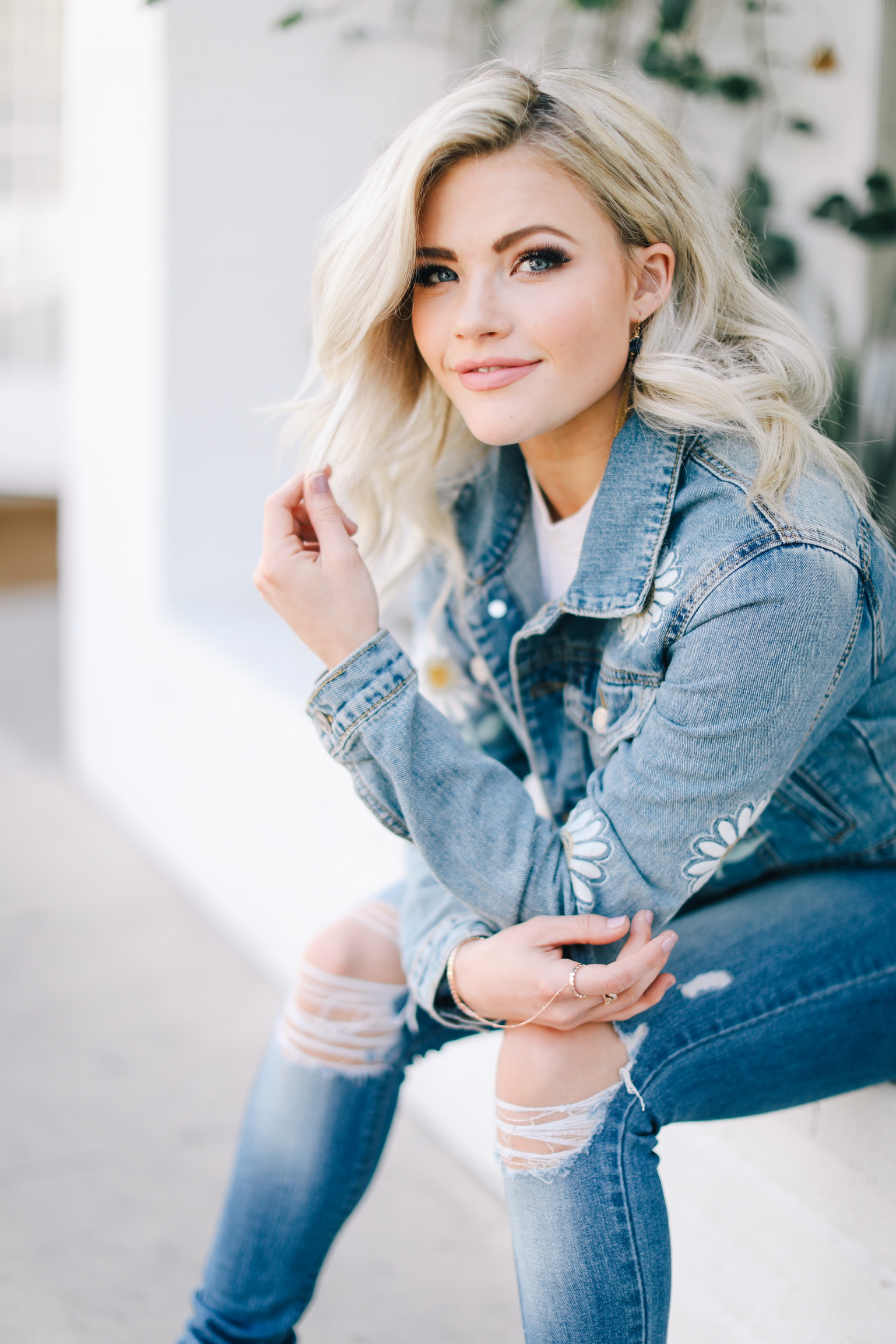 Iron on your favorite applique patches. Another trend I love right now are applique patches on denim. I love it when I can mix two of my favorite trends together so the daisy patchwork on this jacket was perfect. This little detail adds the cutest touch. Try a fun project at home by using some of these halloween embroidery designs on your denim jacket. I'm definitely going to be adding some embroidery patches to this jacket. Halloween is my favorite holiday so it only seems right that I buy some spooky embroidery patches to get into the spirit. How cute would a little pumpkin look on each of the pockets – adorable! Start by buying a plain jacket and then buy a bunch of cute iron-on patches!
I've included all of the outfit details for you to shop the post below!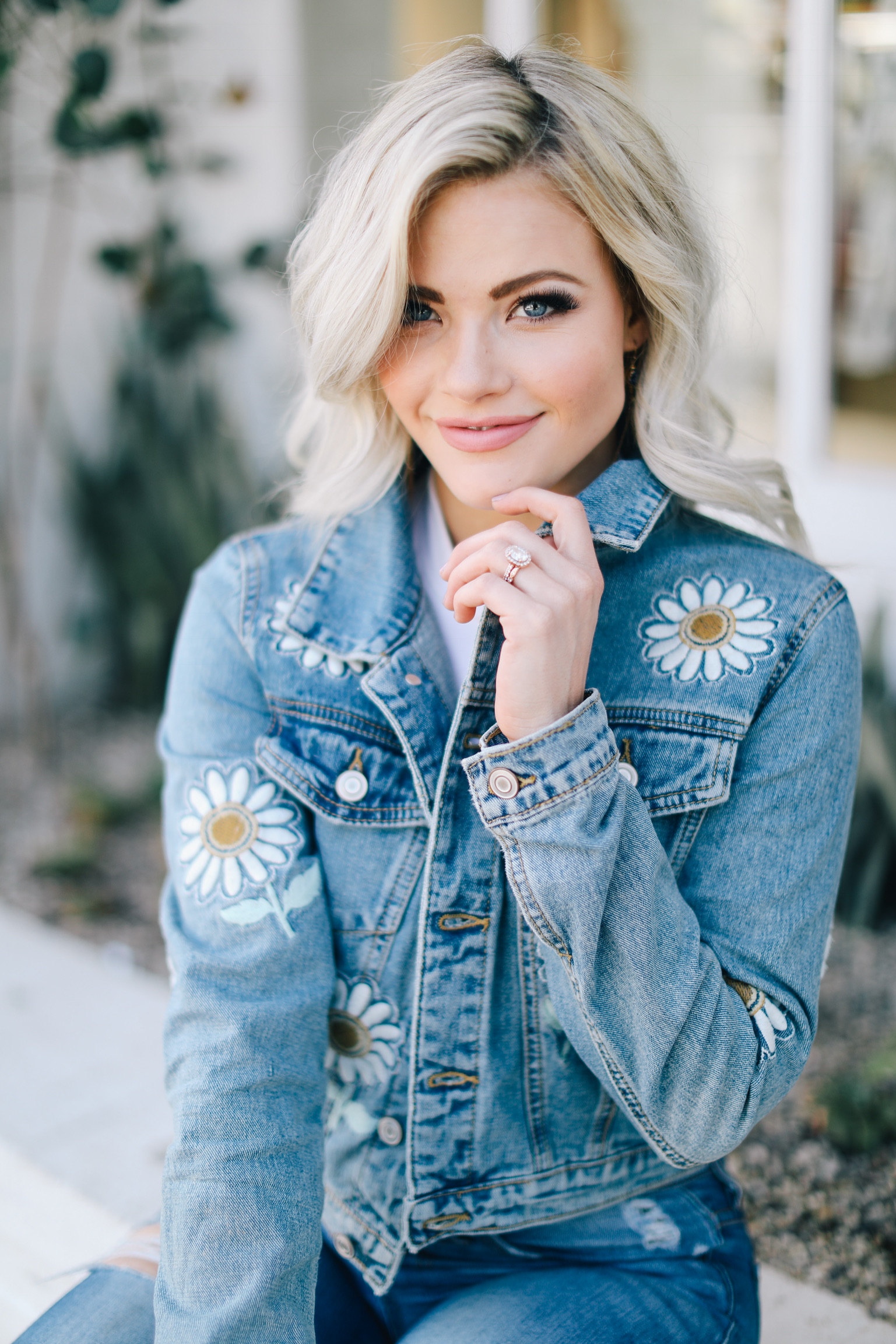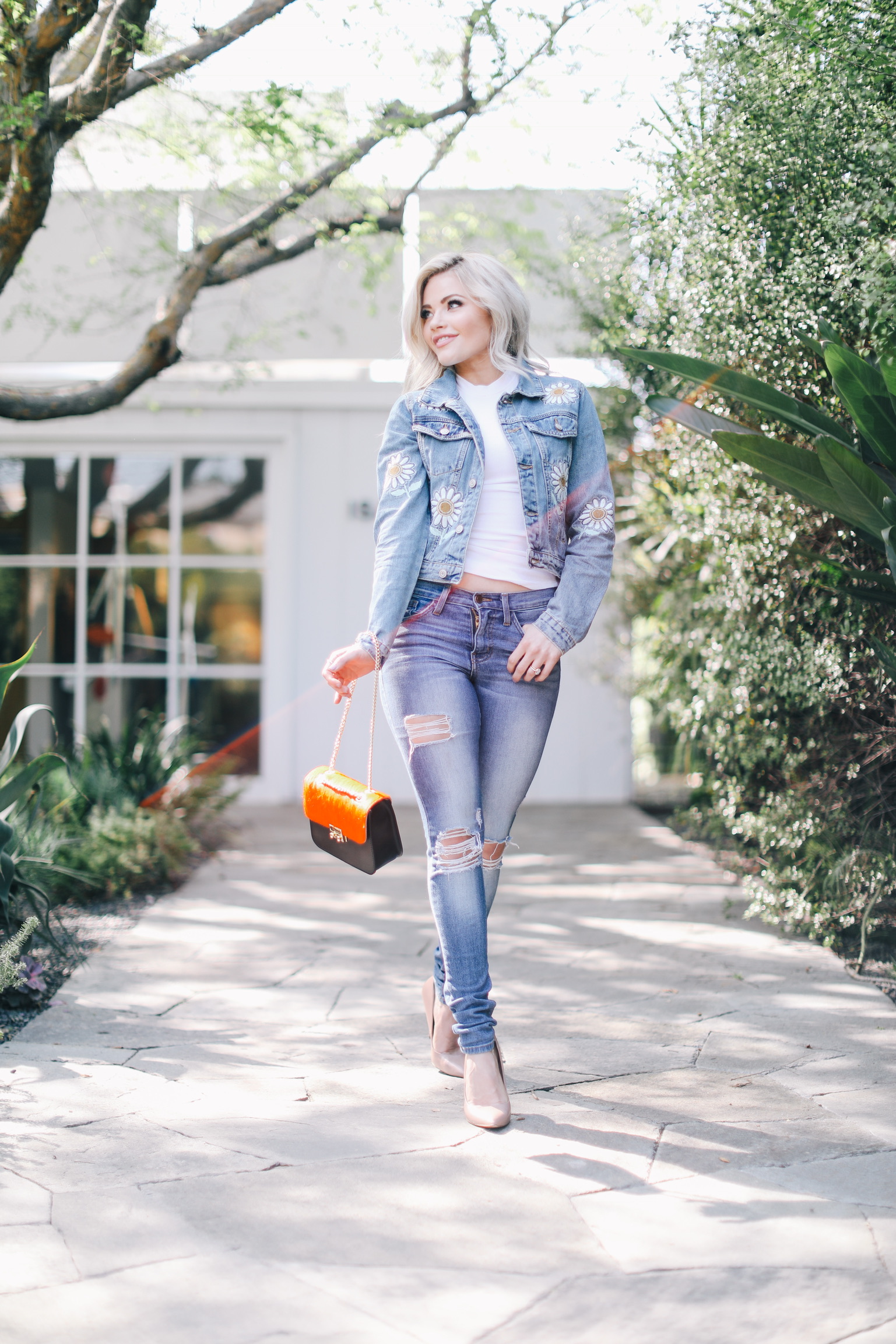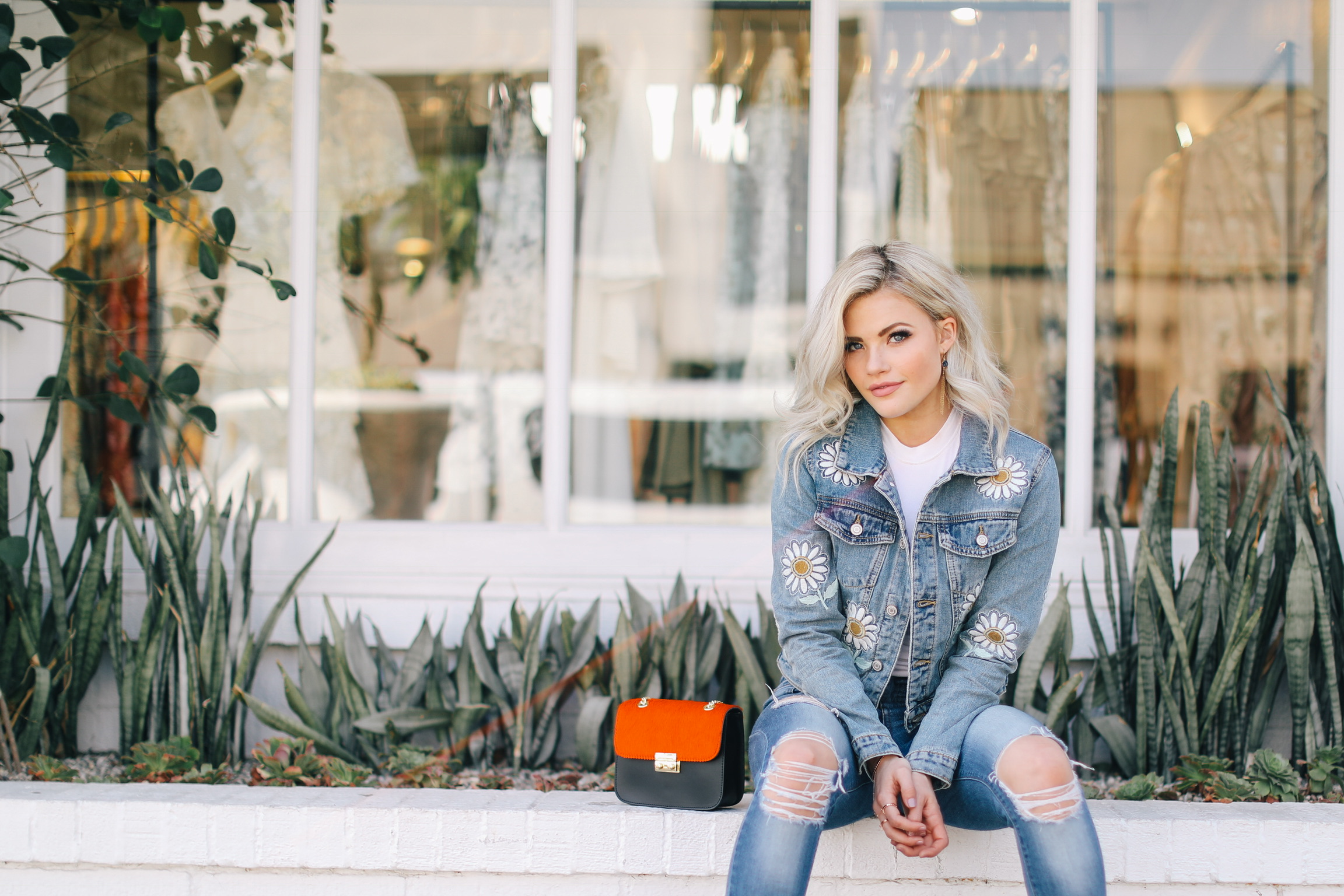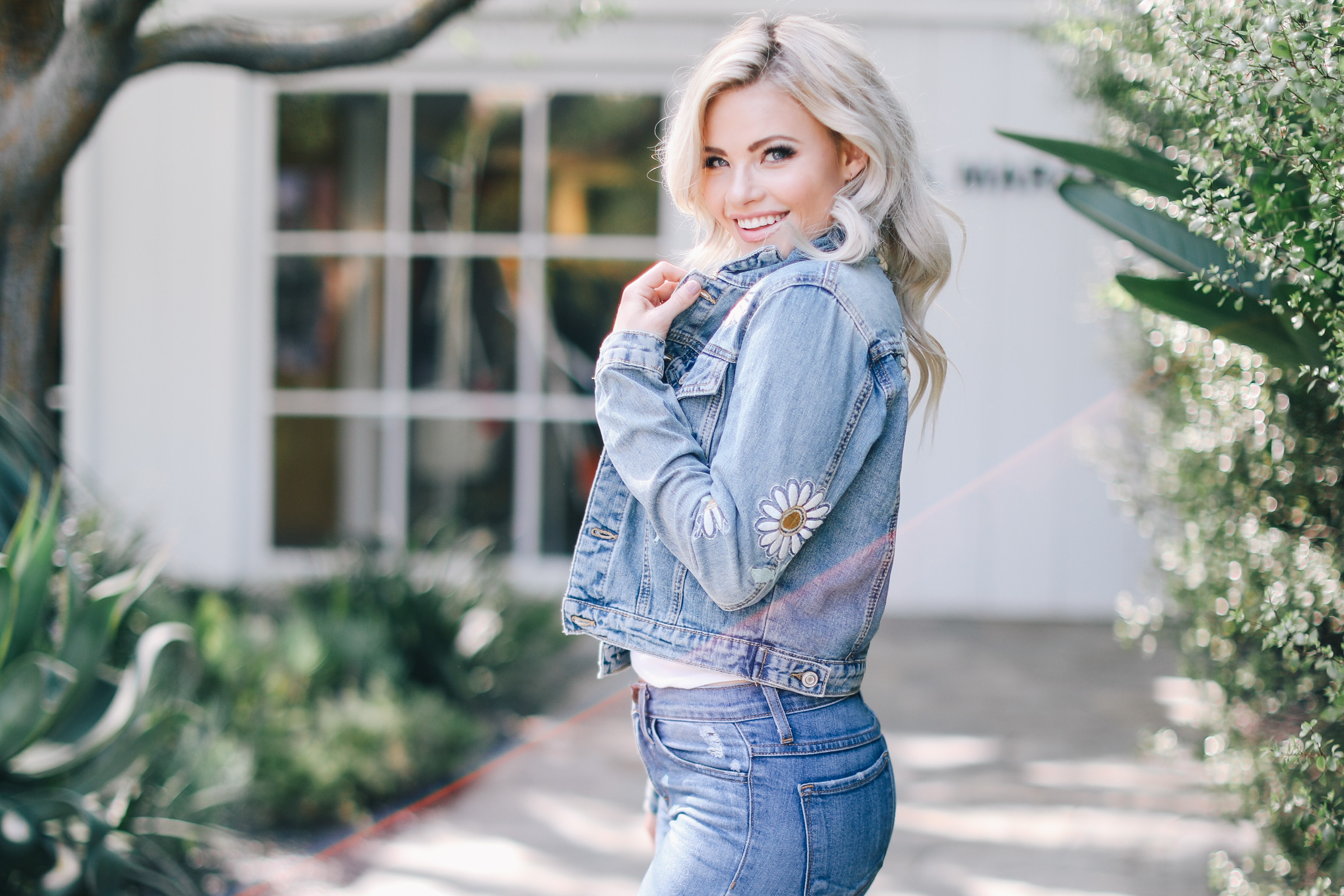 Xoxo,
Witney
Photography by: Jonathan Volk