So excited to share with you guys my baby shower details! I had such an amazing time with family and friends "drive by" style. With the current pandemic, we almost cancelled the baby shower all together. I was so devastated but knew that if it wasn't possible right now it may be in the future. I was so happy we figured out a safe way to still celebrate even though these are such strange times with such uncertainty. To be able to still celebrate baby boy with loved ones meant so much and I'm so grateful.
We had family and close friends schedule 10 min. time slots, grouped in immediate families, throughout a two hour period. We held the event at Knot & Pine, they were so lovely and the space was gorgeous! Every guest was required to have their temperature taken at the door, mask worn, and asked to maintain a 6ft social distance. It was a chance for me to at least see my loved ones and to be excited about this new chapter in my life. Although this was much different than what I had in mind, it was a safe way to still celebrate!
We had some AMAZING vendors participate in the shower. I recruited the most incredible event planner, Sheri Steele from Steele Magnolias Design. She was absolutely perfection and handled every hurdle gracefully. I really didn't have to worry about anything even with all the road blocks we came across. She was so amazing in the design process, organization and setting everything up start to finish. Sheri is truly the best and I couldn't have done it without her!
Every detail of the shower made me tear up. I know that sounds corny (and could just be the hormones) but it was so special. We had Alpha-Lit do a big "OH BABY" sign in the middle of the room that just made the space light up. Luna Balloons Utah decorated the sign and the arch way (from Rustic Urban Goods) to accentuate the beautiful backdrop. The florals, you guys were STUNNING! Foxy Flora did such a fantastic job making the backdrop look soft, feminine and unique. It looked absolutely breathtaking! It really did take my breathe away when I saw it for the first time!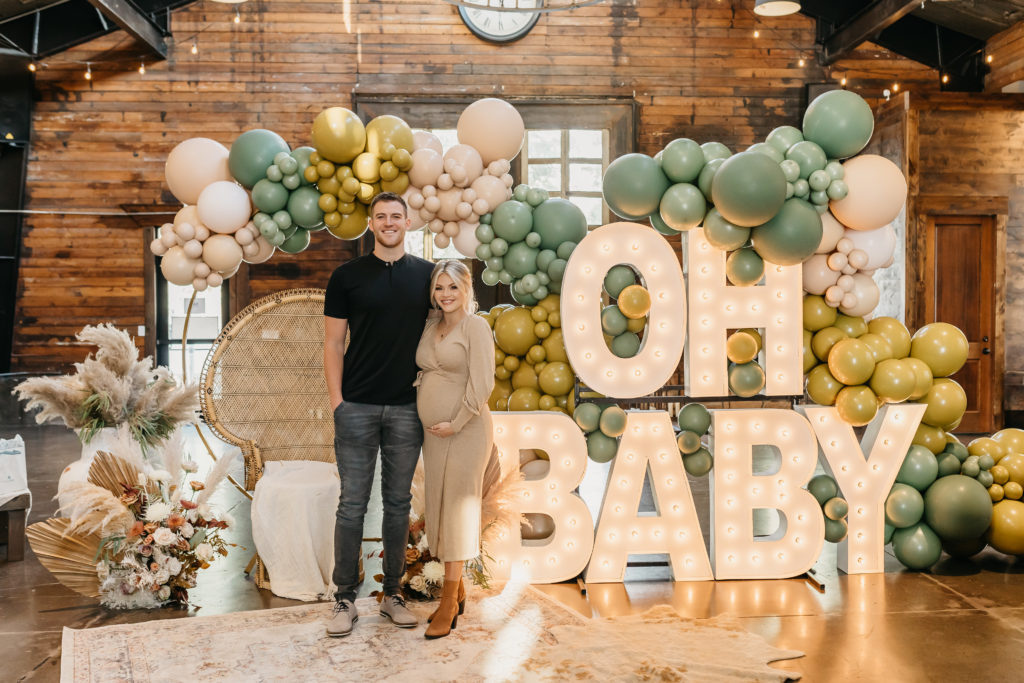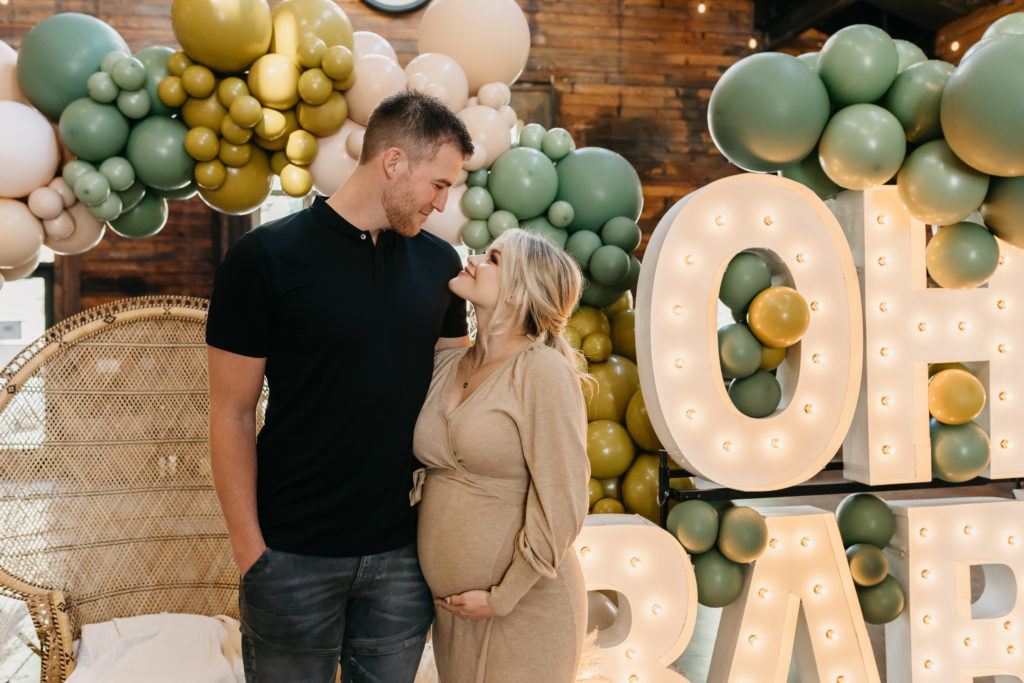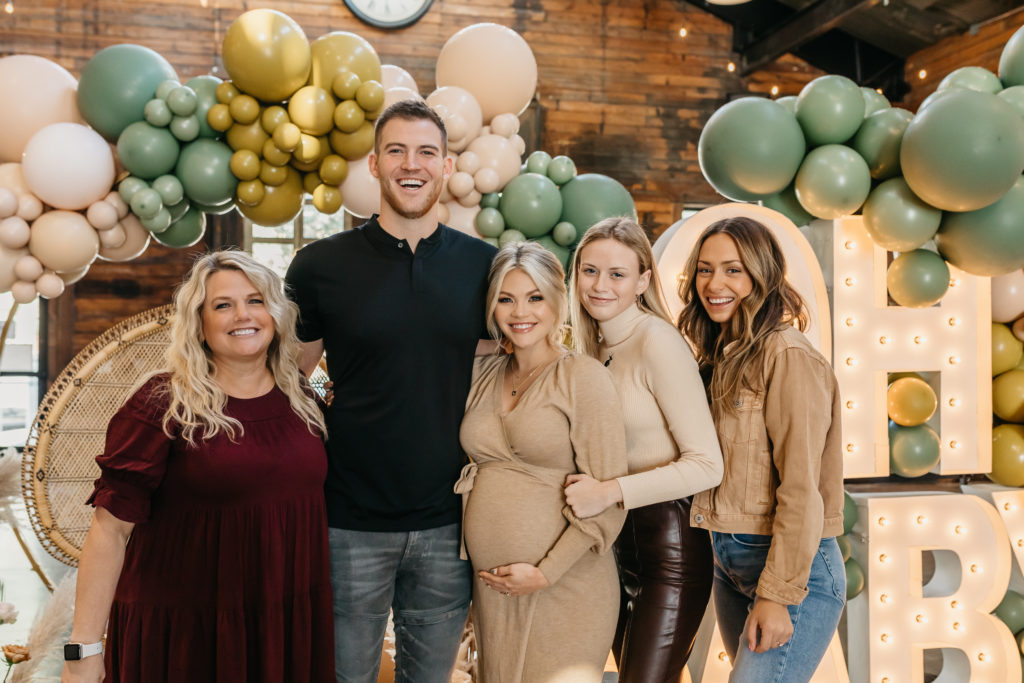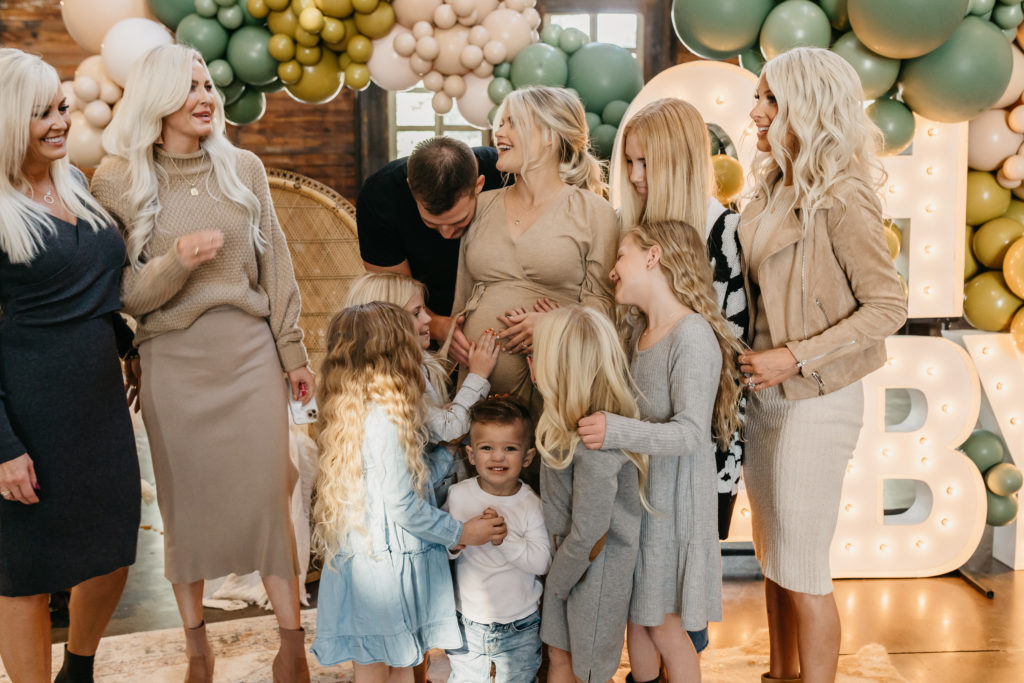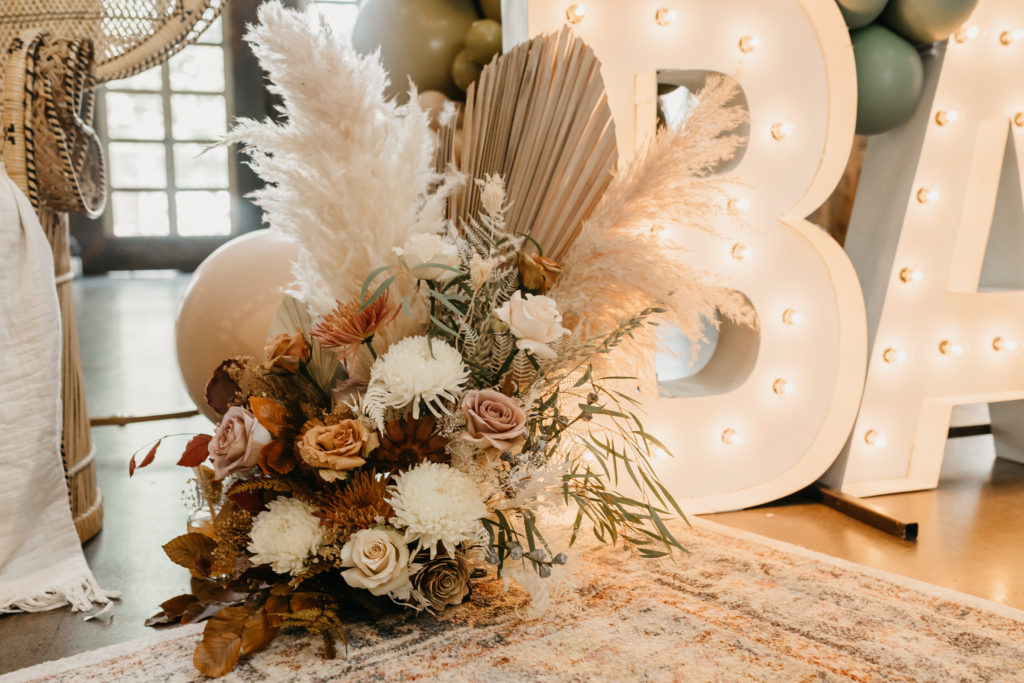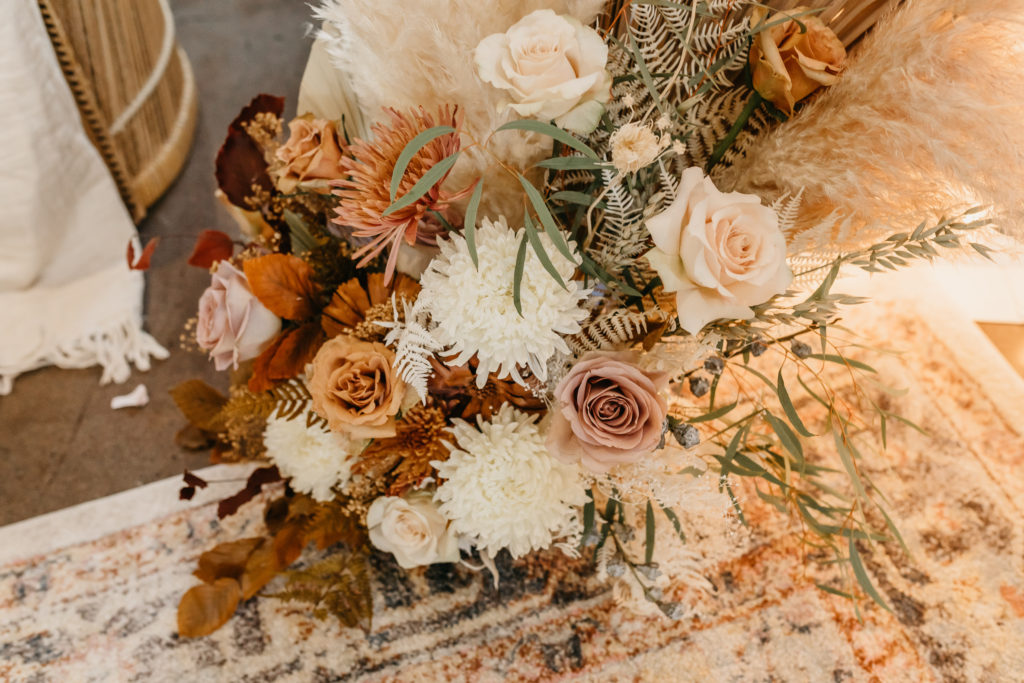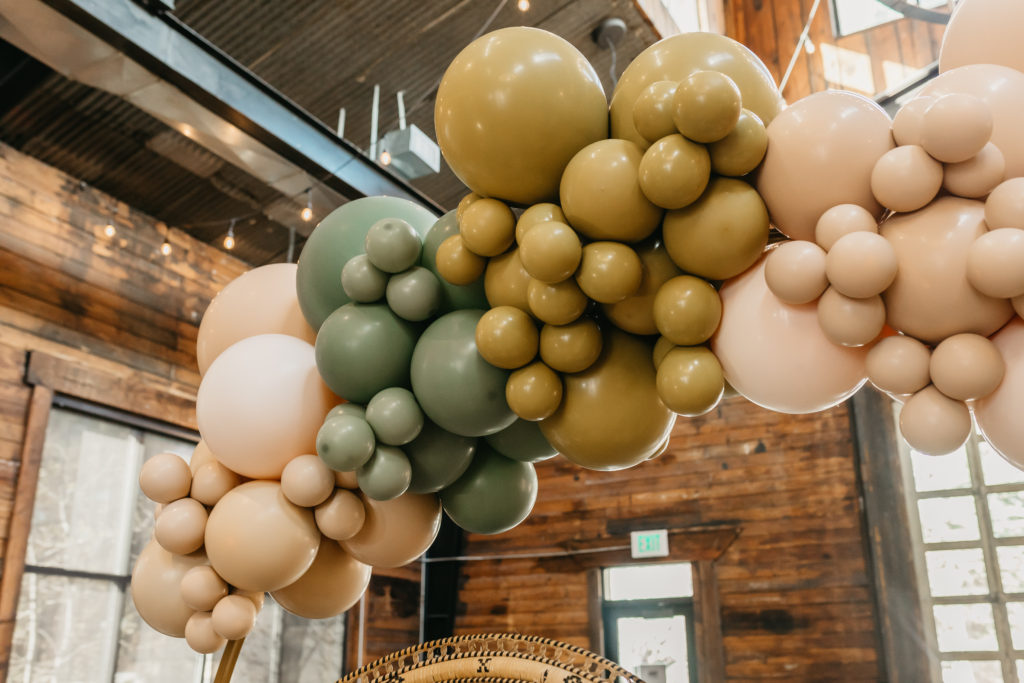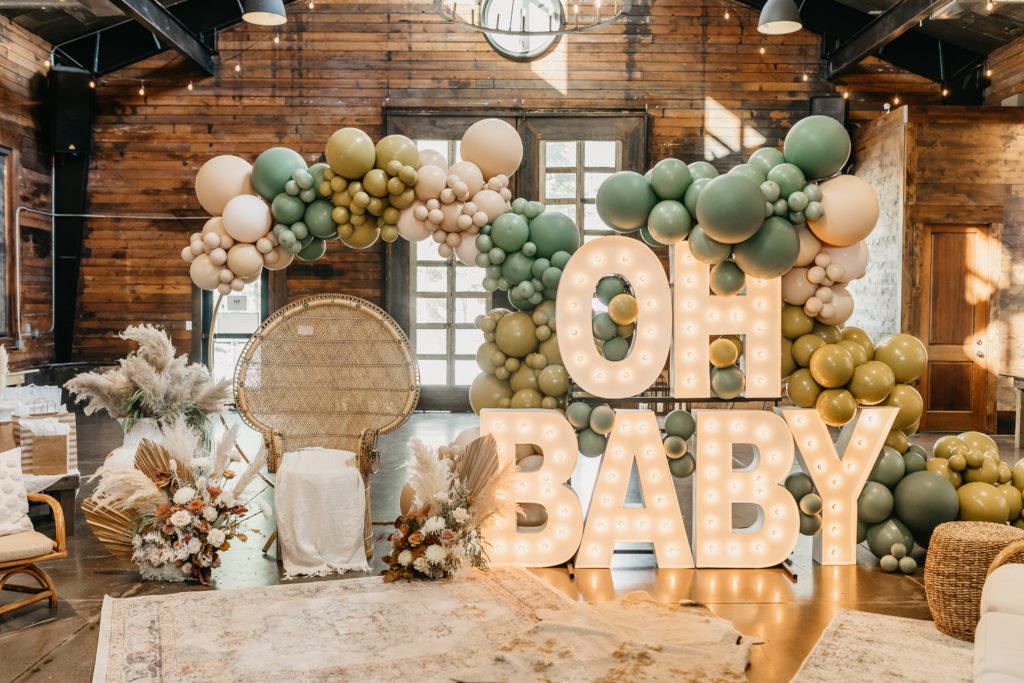 We had welcome drinks for the guests as they arrived from Tin Barrel Beverage Bar, DeAnn made special apple cinnamon sparkling drinks that were to die for! Our treat bar was designed and catered by the one and only, The Sweet Tooth Fairy. Megan Faulkner is so creative with everything she makes, not to mention delicious! She created a beautiful, rustic cake with little fall inspired fruit accents. Her cake bites, cookies, Lolli pops, and cupcakes were gone within minutes! We also had Amanda Hanneman make the cutest, personalized sugar cookies. The sweets table was a HIT!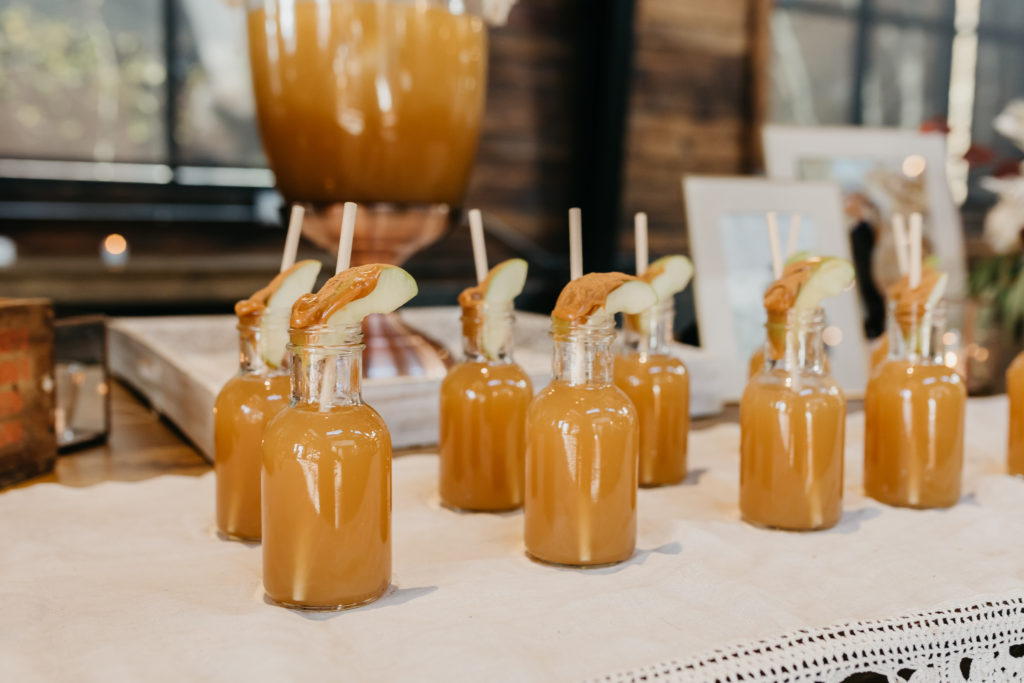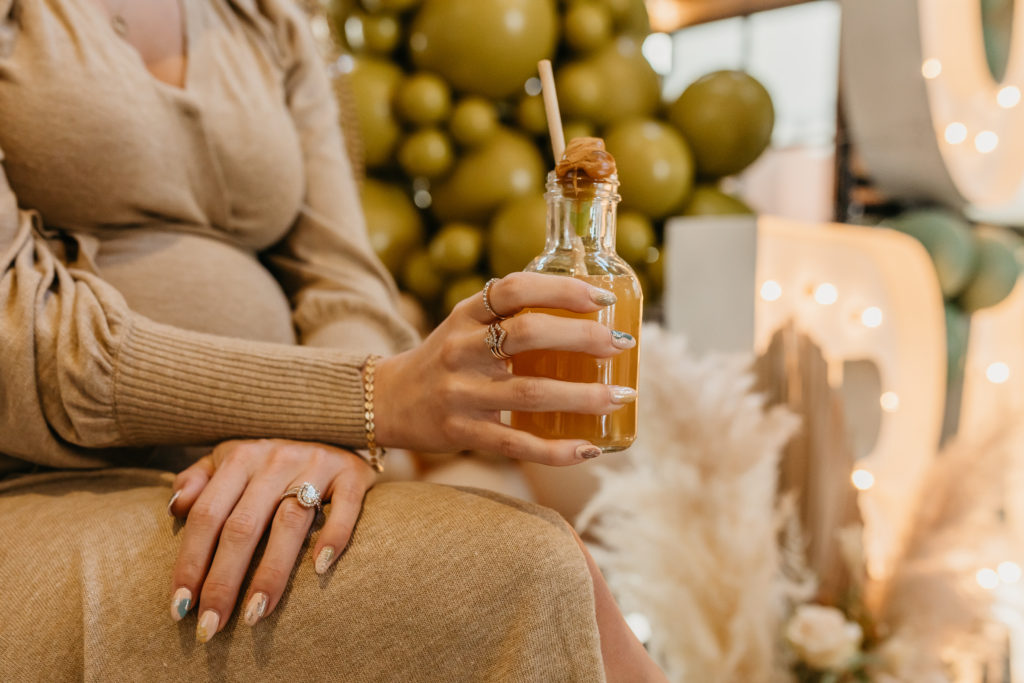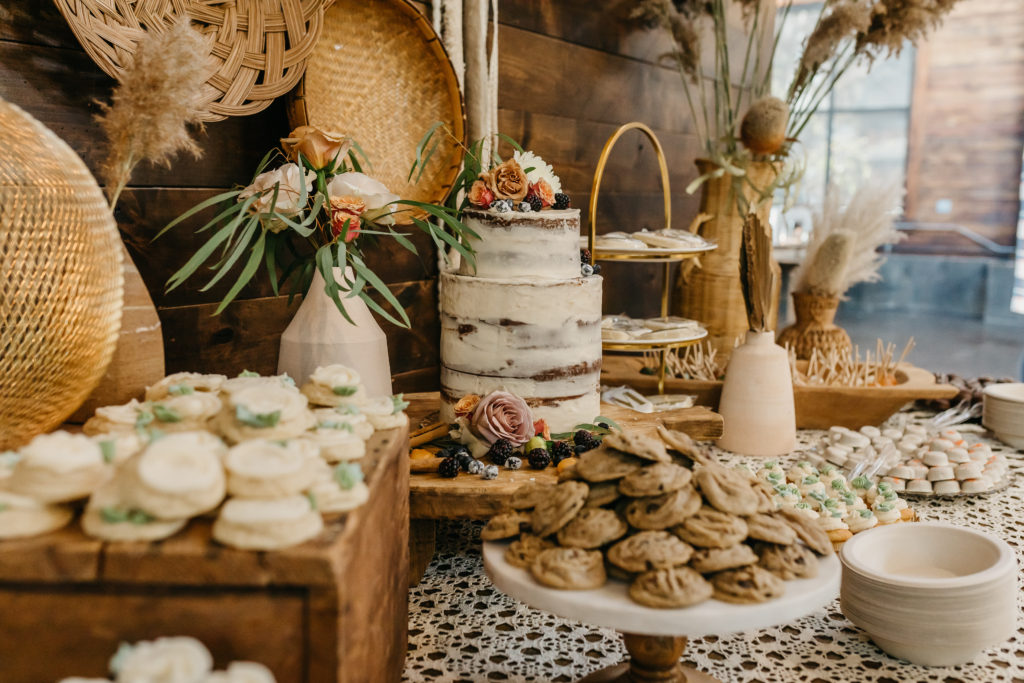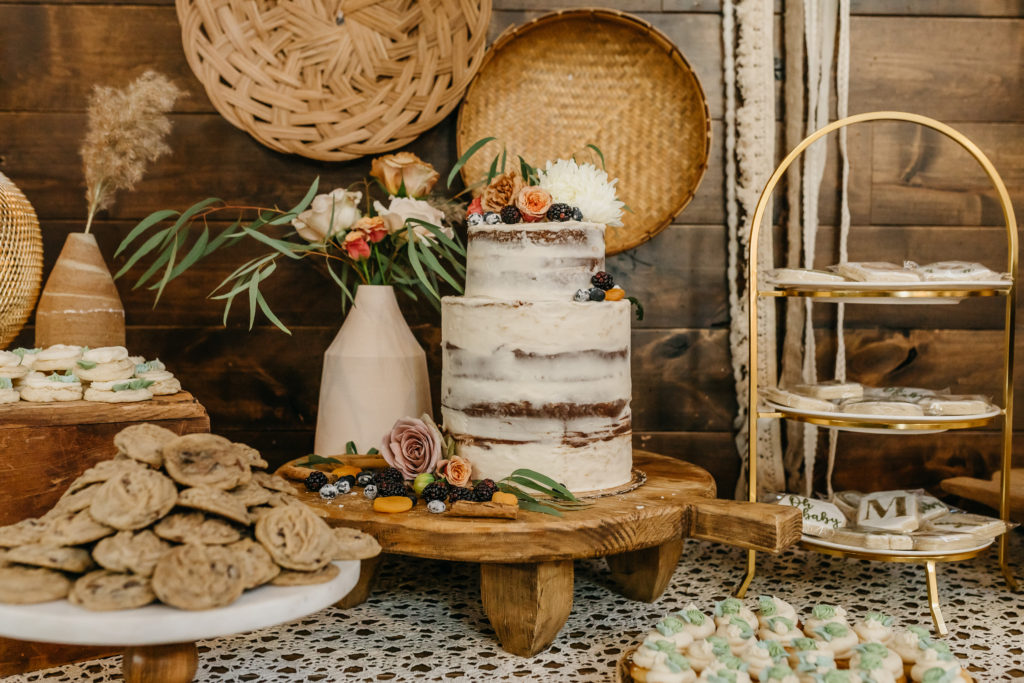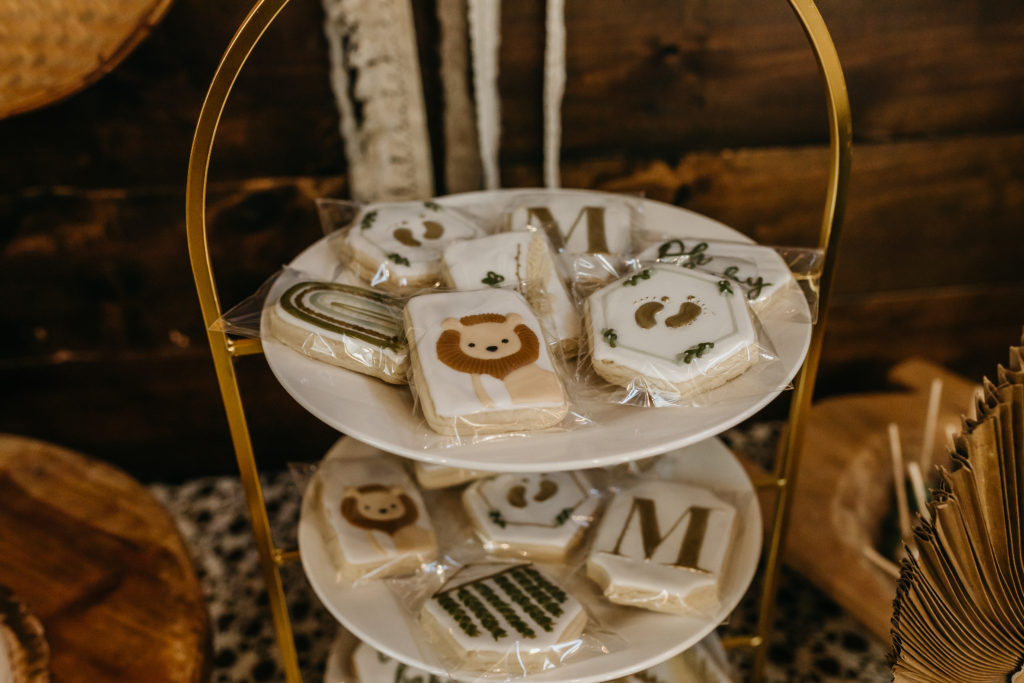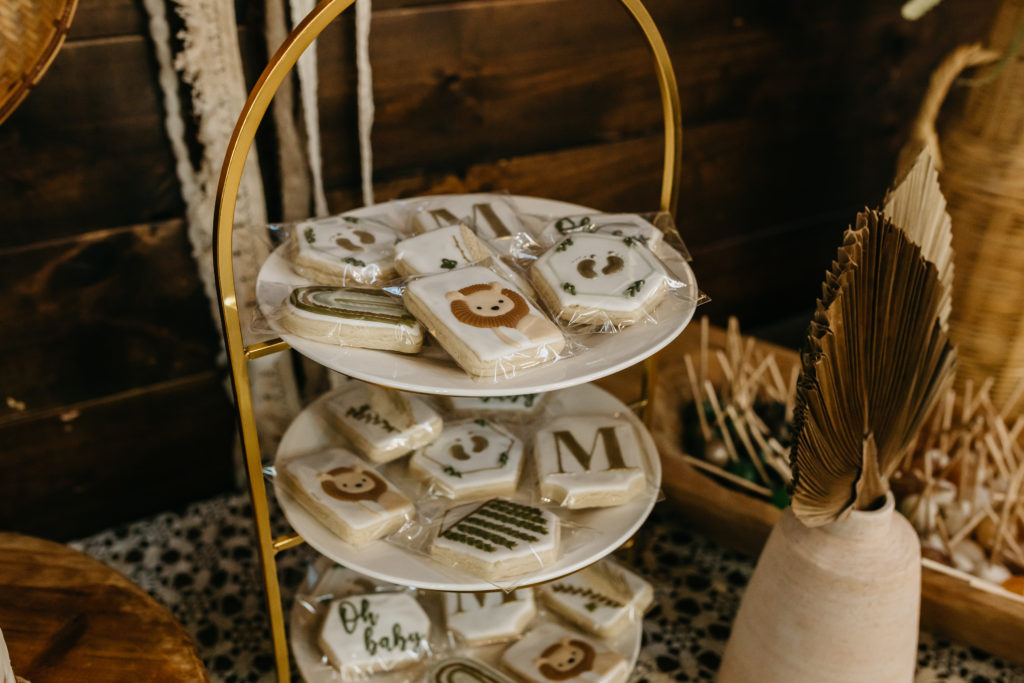 So now, I want to get to the party favors. Eeeeek!! This was one of my favorite parts! Left Coast Candle Co., made each guest a homemade fall scented candle. Smelled divine! Made By Mary made each guest a personalized birth flower necklace. We had everyone RSVP with their birthdate and Made By Mary made sure to spoil each guest with a beautiful gold necklace! So sweet, and SO SPECIAL! Loved being able to spoil my close people.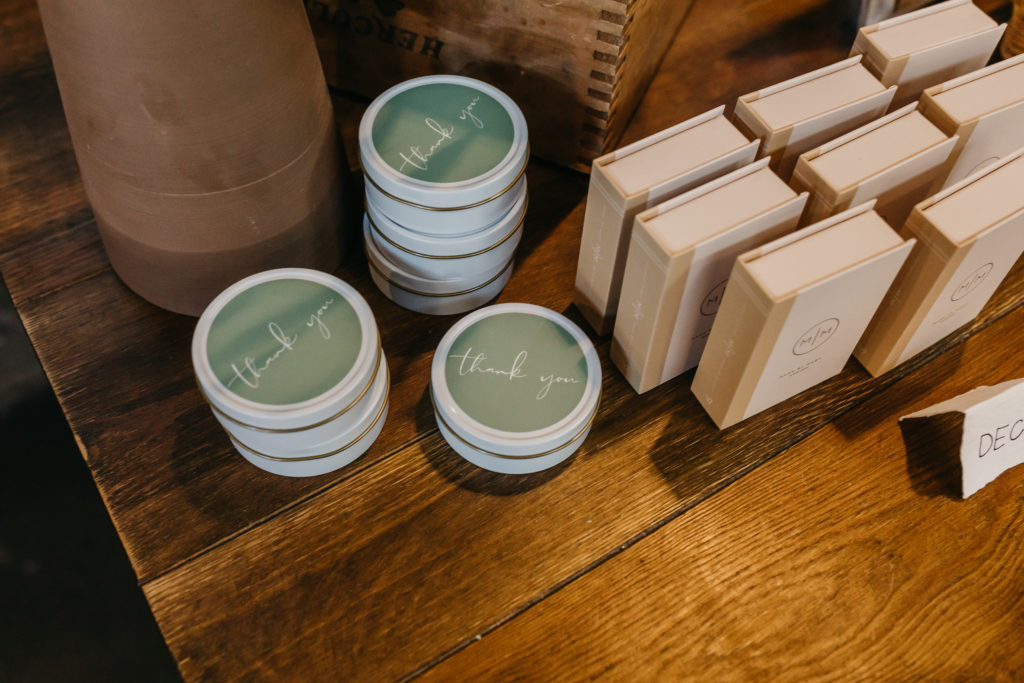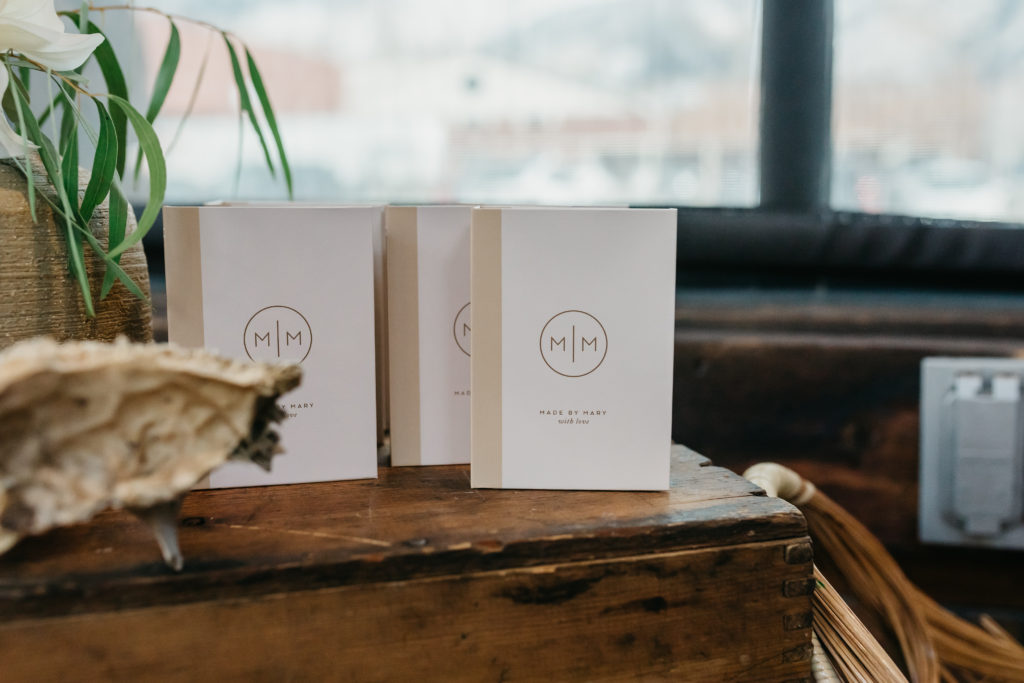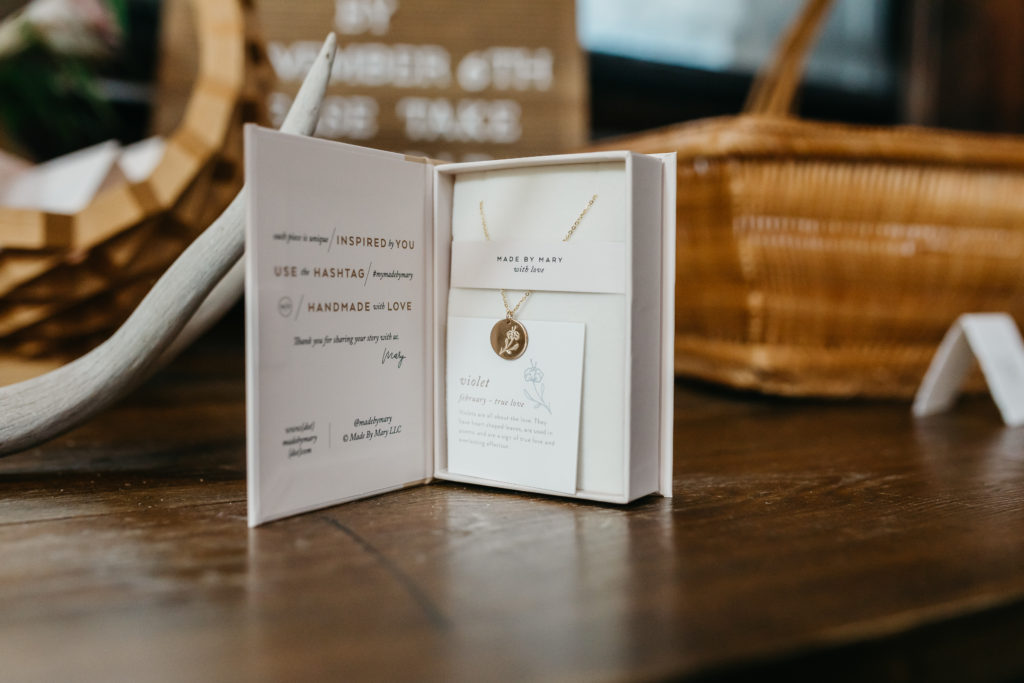 Our sweet friends Ambit Creative took photos and videos of the entire event. I wanted to make sure we captured it all. I can't wait to show baby boy how excited we all were for him to get here! Kelsey and Dylan are SO TALENTED! My makeup and hair was done by Marisa Rose, and my dress is from Asos (linked here).
My favorite part of the shower was just seeing everything come together. So many months of designing and planning, and to see it come to life made me so happy. I realize there are more important things going on in this world, especially with this pandemic, but for me it was a chance to forget it all for just a few hours and focus on my sweet baby boy! To enjoy this amazing journey Carson and I are embarking on. It was the sweetest most wonderful day, and I couldn't ask for better family and friends to support us.