Hey loves! I'm so excited because today I have a very special guest on my blog – the amazing Mama, Wife and Blogger, Rachel Parcell of Pink Peonies! I've always been a huge fan of Rachel's lifestyle blog which she created as an inspiration for all things fashion, beauty, home decor, and family life. As a fellow Utah local, Rachel and I we were able to meet up and have some girl talk about all things fashion, family, dance, and what has inspired our careers and dreams! Follow along for the full Q&A here!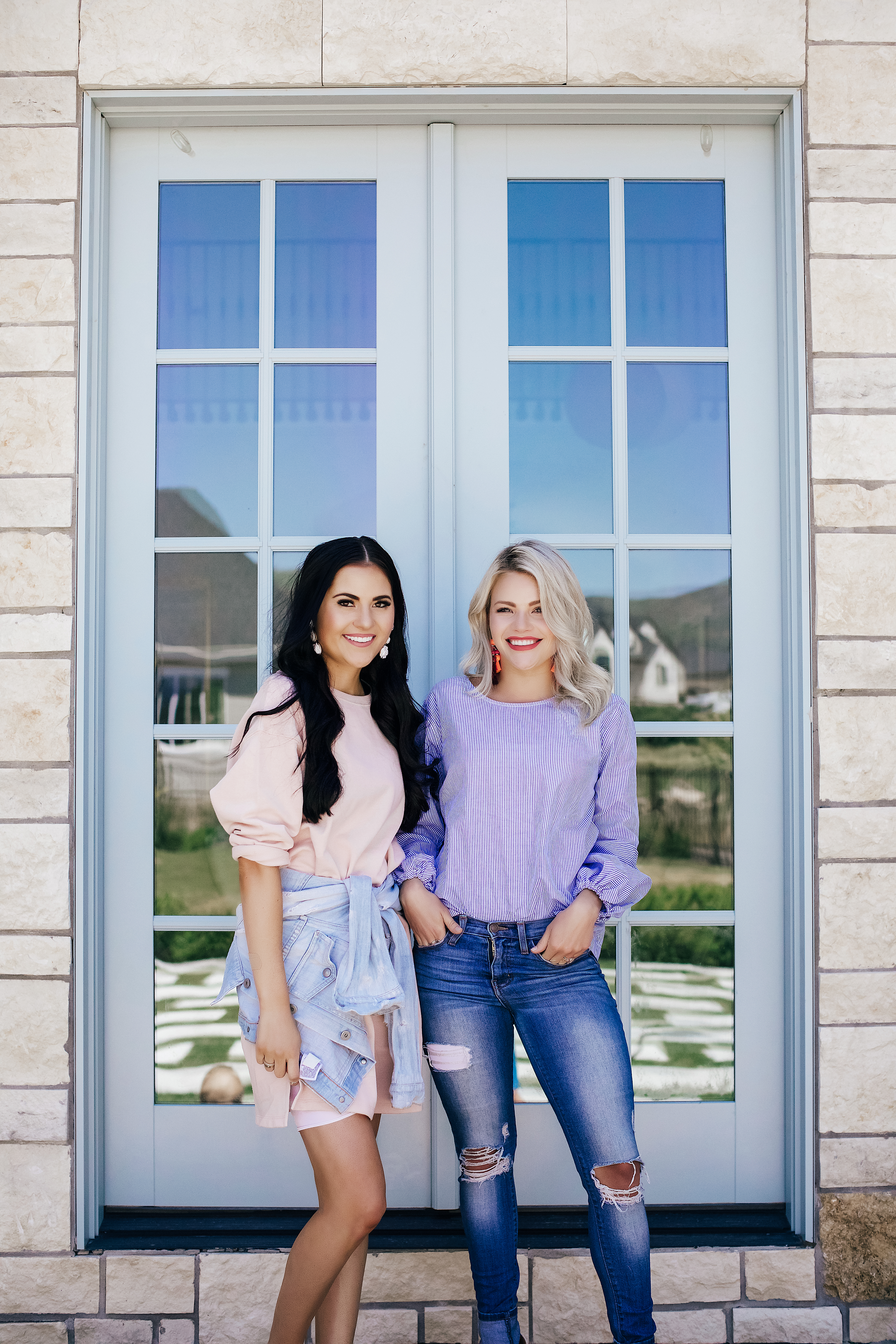 What inspired you to start Pink Peonies?
I started my blog back in 2011 as a hobby, a way to document life and my first year of marriage to my husband Drew. I had no idea what I was doing. I didn't even know what web hosting meant! Fortunately, a very informative inmotion hosting review helped me out. Shortly after that, our wedding was featured on the cover of Utah Valley Brides Magazine and that's when my blog took on a life of it's own! All of my images from my wedding were being pinned over and over again which drove tons of traffic to my little space on the internet. I was amazed at just how much recognition my pictures were having, I never thought that this would be possible. I even thought that I would have to expand my online presence through my social media even more because I thought that it would be a good idea for people to visit numerous sites instead of just my small space. Maybe looking for something like an instagram growth service could help me to firmly establish myself on this platform before making other people aware. This was something to look into at a later date, as my focus was being swayed in different directions. I realized that I was getting more questions about what top I was wearing, or what shade of lipstick I had on as opposed to what activity my husband and I were doing that weekend. That's what sparked the idea to start taking photos of my outfits and labeling where I got each item from.
Describe your style in 3 words.
Classic and feminine with a little edge.
Who is your biggest role model in life and why?
My mom! She has been my biggest cheerleader from day one and I wouldn't be where I am without her! In fact when I first had the idea of doing a fashion blog my mom was the ONLY person who supported me and thought I could actually do it. She actually helped me work out How to start a fashion blog, make it profitable, and find content to write abotu! Everyone else thought I was crazy (even my own husband!). We've come a long way since then, but I'll never forget my first days of blogging driving around with my mom trying to find a good location to take my photos. My mom and my sisters are my best friends!
Words of advice you would tell your teenage self?
If you're willing to work hard, you can accomplish anything. I've literally built my business all on my own, and it hasn't been easy. There is just so much you need to think about when setting up your own company that I would have never considered before. But it's definitely worth it! For instance, when managing a team of employees, I have learned that if you can find the best HR software then you really can do anything! When running any business, looking after the needs of your employees and putting them first helps them to give everything that they have to your customers, and in turn, this allows your business to grow. I cannot emphasize the importance of having someone dedicated to human resources on your side! Besides, things are not always going to go smoothly but HR technology certainly comes in handy along the way! In the early days, I would often make mistakes, but finding the right software for my company made a huge difference and helped me to put right so many of my errors! Above all, be sure to have a vision and a game plan. It will change over time, but it will lead you to where you're supposed to go.
How do you personally balance work, life, and family?
Balance is something I think we all struggle with. I'm not perfect, but I've worked out a schedule where I keep all of my work projects, meetings and photoshoots on the same days every week (2 1/2 days a week), so that when I'm home I can actually be home and focus on being with my two babies, rather than try to multitask.
Go-to outfit?
A summer dress paired with cross-body bag, cute sandals and statement earrings.
Your favorite current fashion trends?
For summer I'm loving straw bags, statement earrings, floral, and statement stripes!
Have you ever watched DWTS? If so, who is your favorite partner pairing to date?
DWTS is both me and my husband's favorite show to watch on Monday nights!!! We usually order in a pizza or pop popcorn before starting the show. My favorite partner pairing to date is Witney and Alfonso!
What song did you have your first dance to at your wedding?
"The Way You Look Tonight" by Frank Sinatra. I will never forget it!
Where can everyone find out more about you?
You can follow me on Instagram (@rachparcell), my blog (pinkpeonies.com) and my clothing line (RachelParcell.com).