Hi loveys! I wanted to take a minute to share my current obsessions when it comes to all things beauty. Whether I'm creating a natural, everyday look, or glamming it up for an event, I always keep my favorites on hand. I've recently discovered some products that are becoming my new must-haves! Also, be sure to subscribe to my Youtube Channel for some fun beauty tutorials.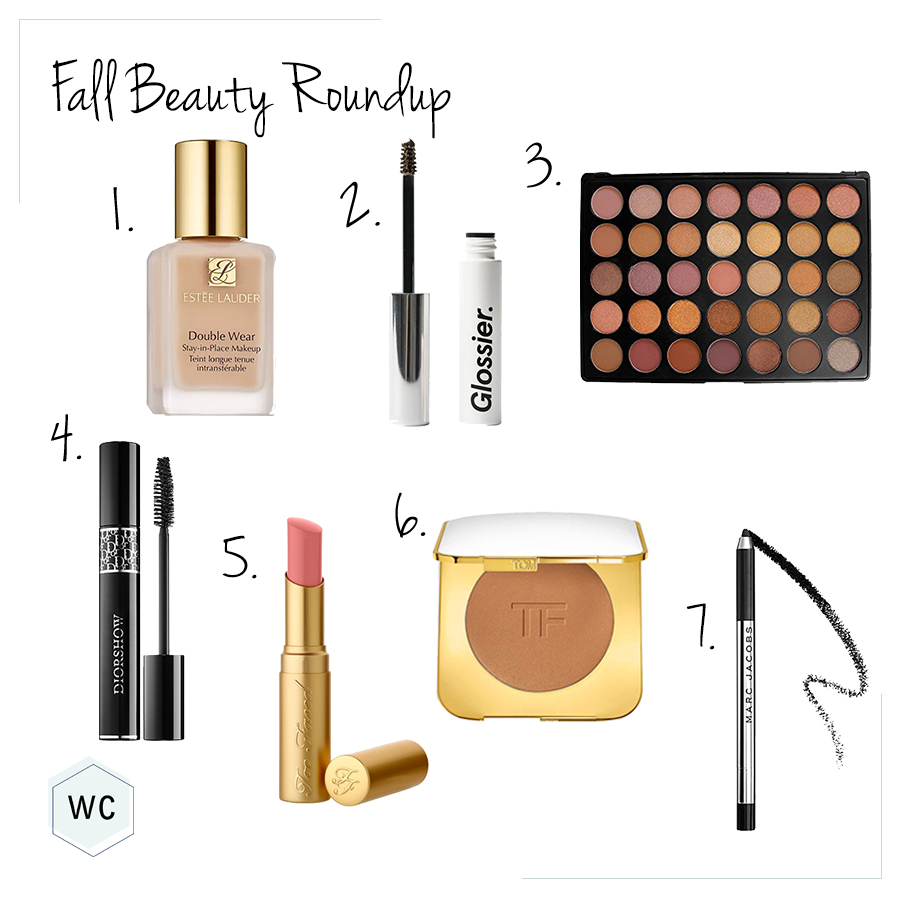 Estee Lauder Double Wear Stay-in-Place Foundation I love the staying power of this foundation. It feels light on the skin and has a beautiful, matte appearance, but is strong enough to last the whole day (or through one of my routines on DWTS)!
Glossier Boy Brow Gel I love that fuller brows are totally having a moment in the beauty world right now. For me, this gel is the absolute easiest way to achieve the look! The brush makes application as simple as one or two swipes over your natural brows, thickening them up and giving them a little more texture!
Morphe Eyeshadow Palette: 35R – Taupe This palette by Morphe has all of the essential shades you'll need for summer and fall. I love the slight shimmer they all have! Pro tip: you can use the warmer tones as a highlighting bronzer as well!
Dior Diorshow Mascara I don't know if I can think of anything more classic than a Dior mascara. It's absolutely foolproof. For me it creates lashes with the perfect balance of length and volume! Plus, the waterproof version has amazing staying power for a summer day filled with all the activities.  
Too Faced La Creme Matte Lipstick I have absolutely fallen in LOVE with creamy matte lipsticks. The Too Faced collection has so many different shades, you don't even have to choose just one! My favorite color right now is this moisturizing matte lipstick in the shade "Marshmallow Bunny."
Tom Ford Bronzing Powder This bronzer is great because it subtly highlights your existing tan and glow; plus it's silky smooth – so super easy to apply! The unique mineral consistency is able to create that effortlessly natural look we all love!
Marc Jacobs Highliner Gel Eye Crayon The texture of this eye pencil is just the creamiest. It goes on so smooth and then dries into a beautiful line that stays! It comes in some awesome colors, as well – check out the sparkly ones!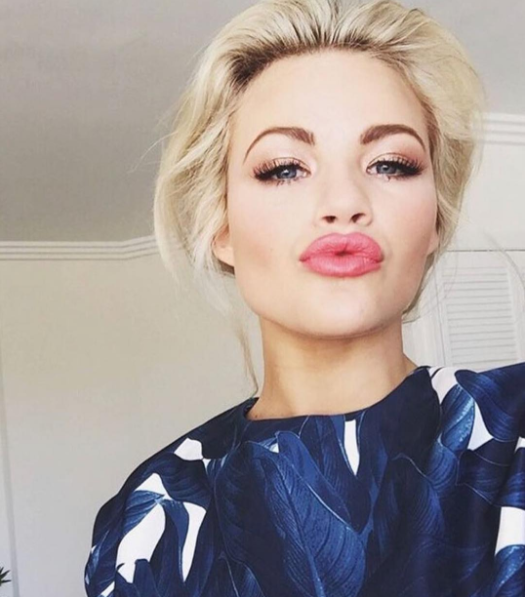 Xoxo,
Witney