Hello, gorgeous babes! The end of summer can be rough, I get it. In an effort to make your transition a little brighter, I thought I'd take a minute and share my latest and greatest discovery! My girl Rachel Zoe of The Zoe Report is at it again, keeping me so stylish, trendy, and stocked up on the most amazing curated goodies. I opened up my first Box of Style and was NOT disappointed. Essentially, this box is a collection of beauty, fashion, and lifestyle products, delivered to your doorstep four times a year. Her lineup of products is unbeatable, and changes with the seasons, so you're always prepared for what's up next when it comes to evolving looks and trends! Plus, it's an incredible value – each box costs $99.00, and contains over $400 worth of goods! Sign me up!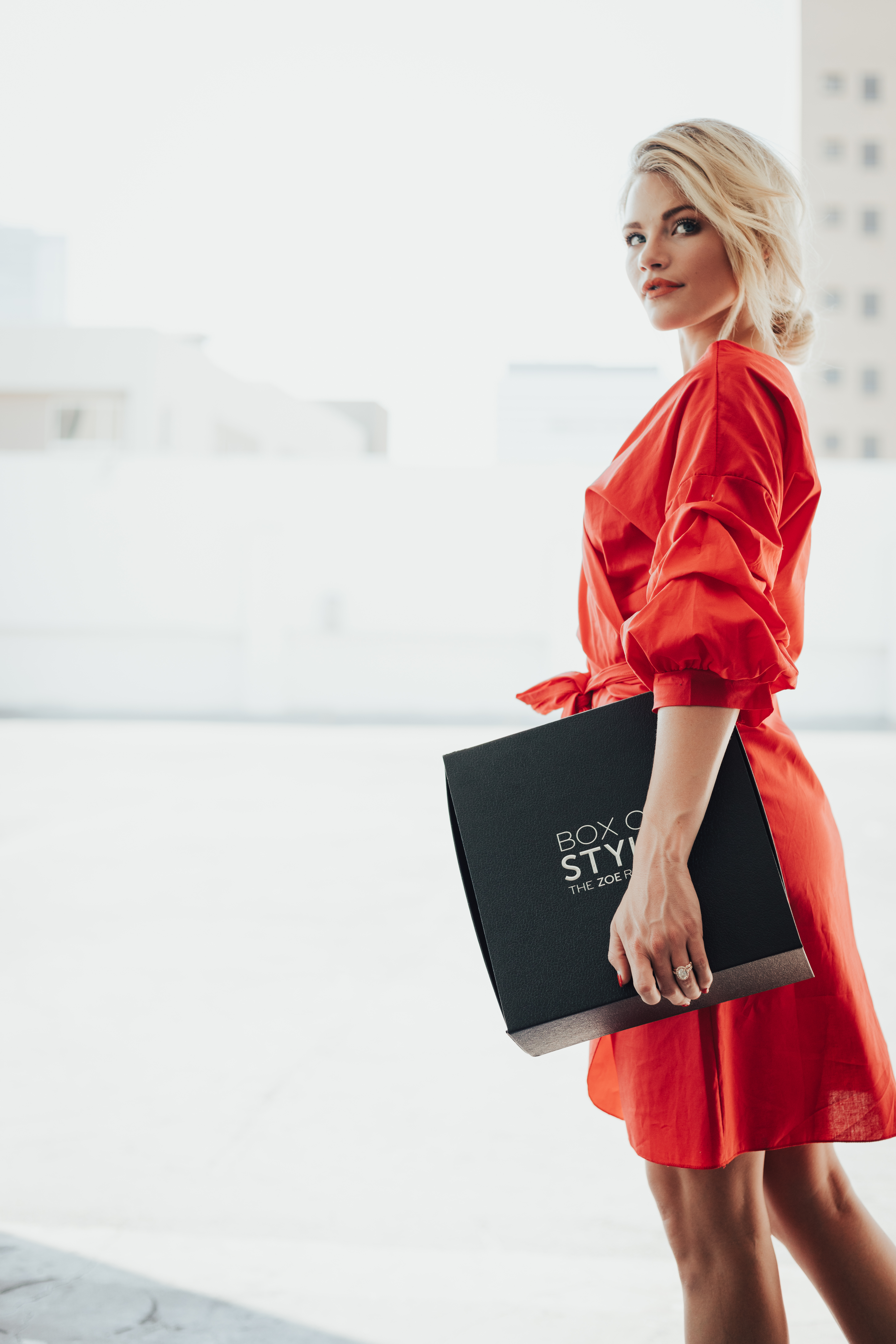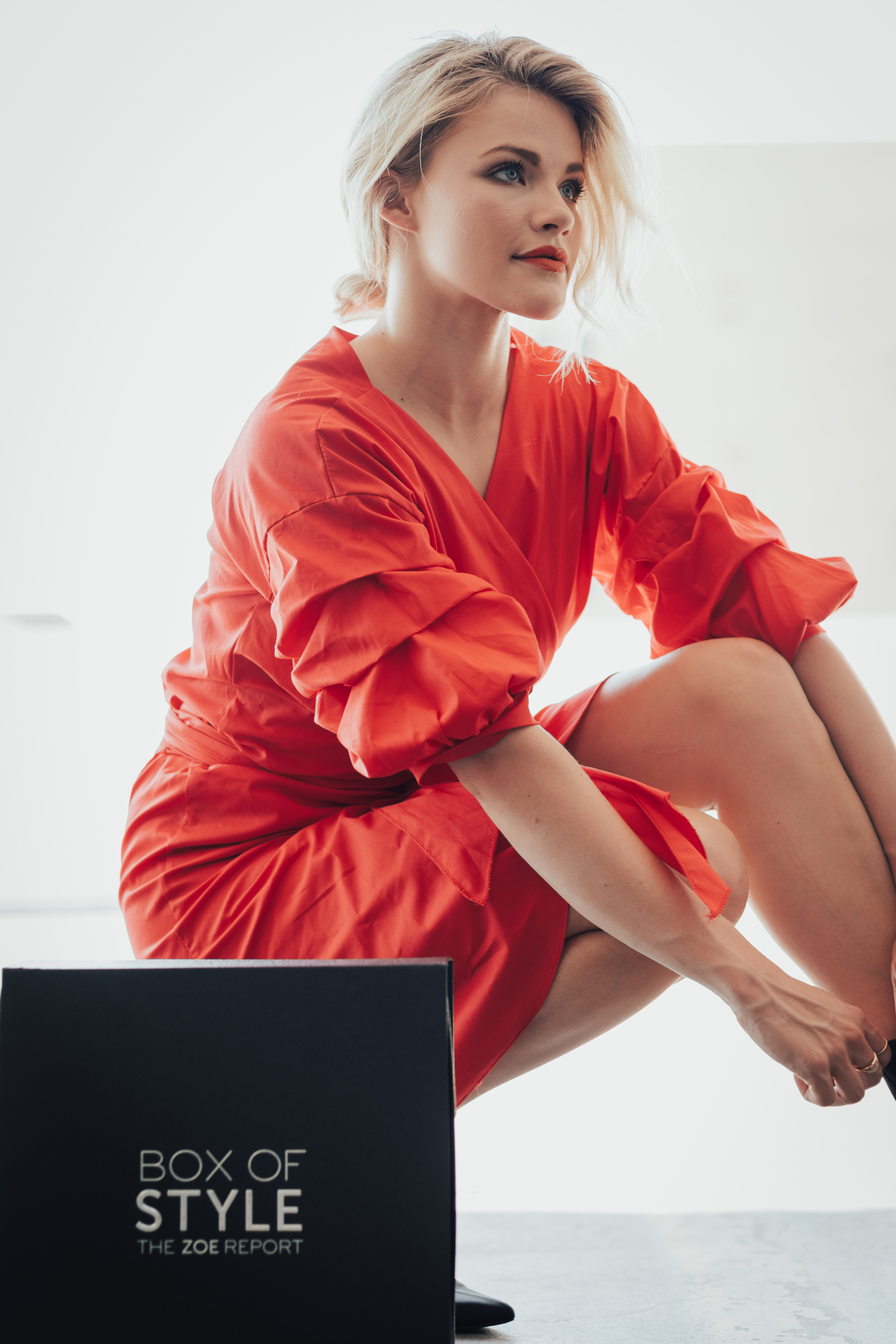 Opening that sleek, black box was like Christmas morning – SO exciting. Here's a little overview of what I received, I'm still freaking out over how beautiful and chic everything is! The first item I grabbed was a black convertible clutch from Gigi New York. This little bag is a big deal. It's simple, chic and functional, a total no-brainer. Up next was a little, gold Catchall Tray by Odeme. It's currently sitting on top of my dresser holding a few rings and bracelets, and it totally adds an effortless touch of glam to the room! Then, I pulled out the sweetest little satchel holding a set of two dainty gold rings from the brand La Soula. I have been loving simple jewelry lately, so these cuties definitely made me smile!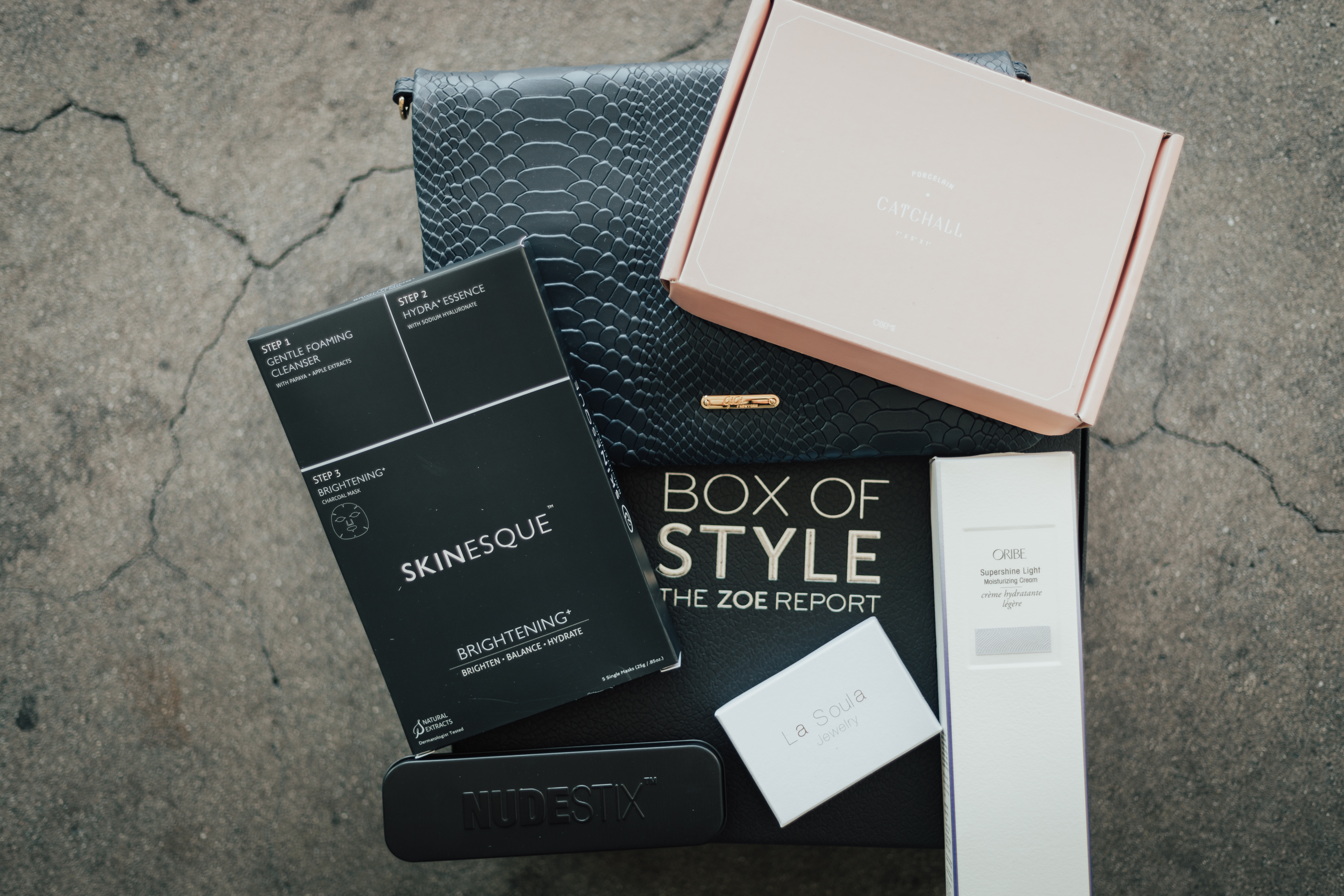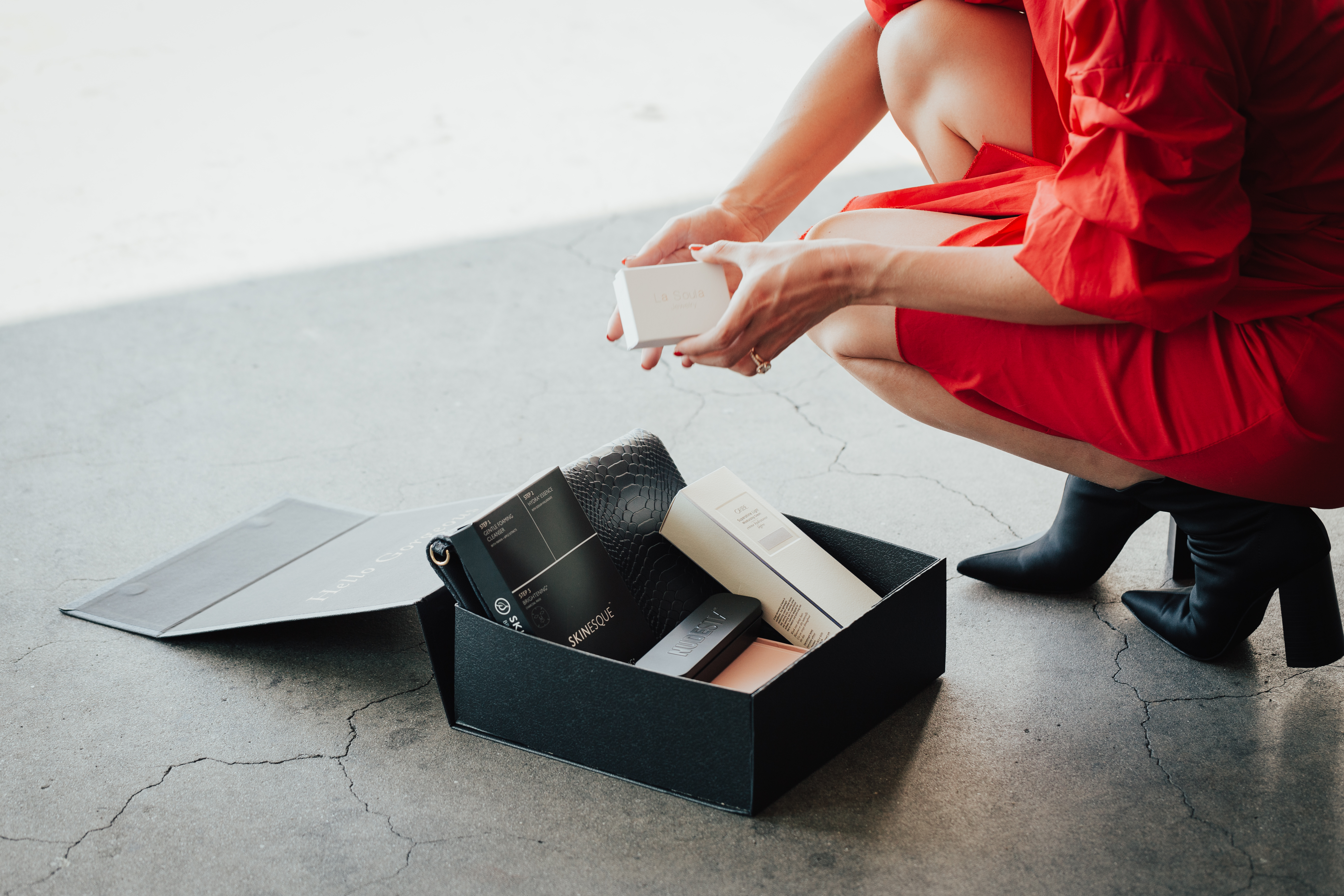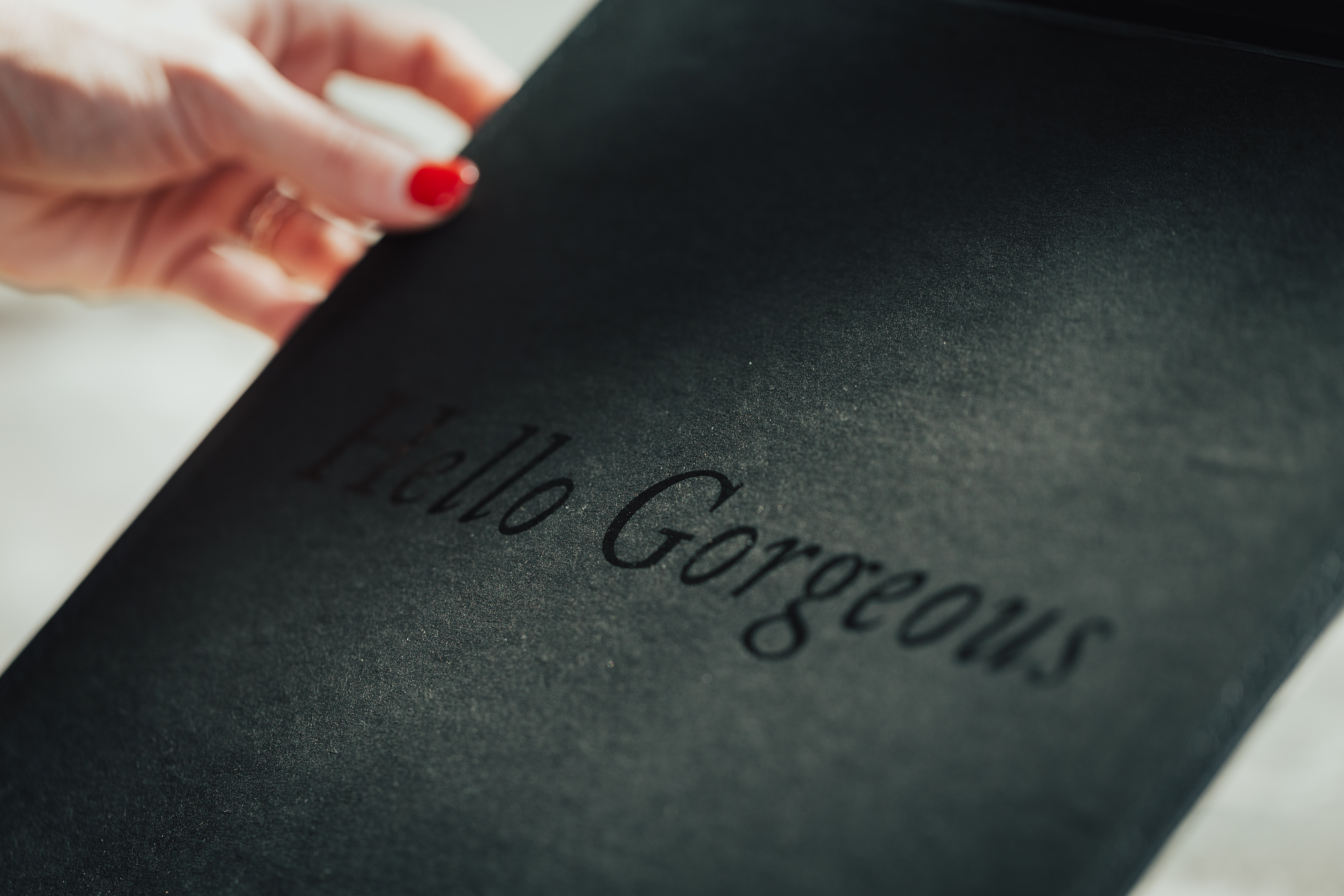 Then came the beauty products… You guys, let me just say that Miss Rachel is not messing around. First was a Skinesque Brightening Face Mask, which I was excited about because I've been DYING to try one of these babies! I haven't cracked it open yet, but give me a few long rehearsals or late nights on set, and you bet I'll be digging right in. Next up was a super versatile Nudestix lip color + cheek balm. The color is flawless, perfect for use every day, and who doesn't love a little two-in-one? Lastly was a tube of the most dreamy leave-in conditioner from Oribe. I cannot wait to lather up my hair in this stuff, it's honestly SO luxurious!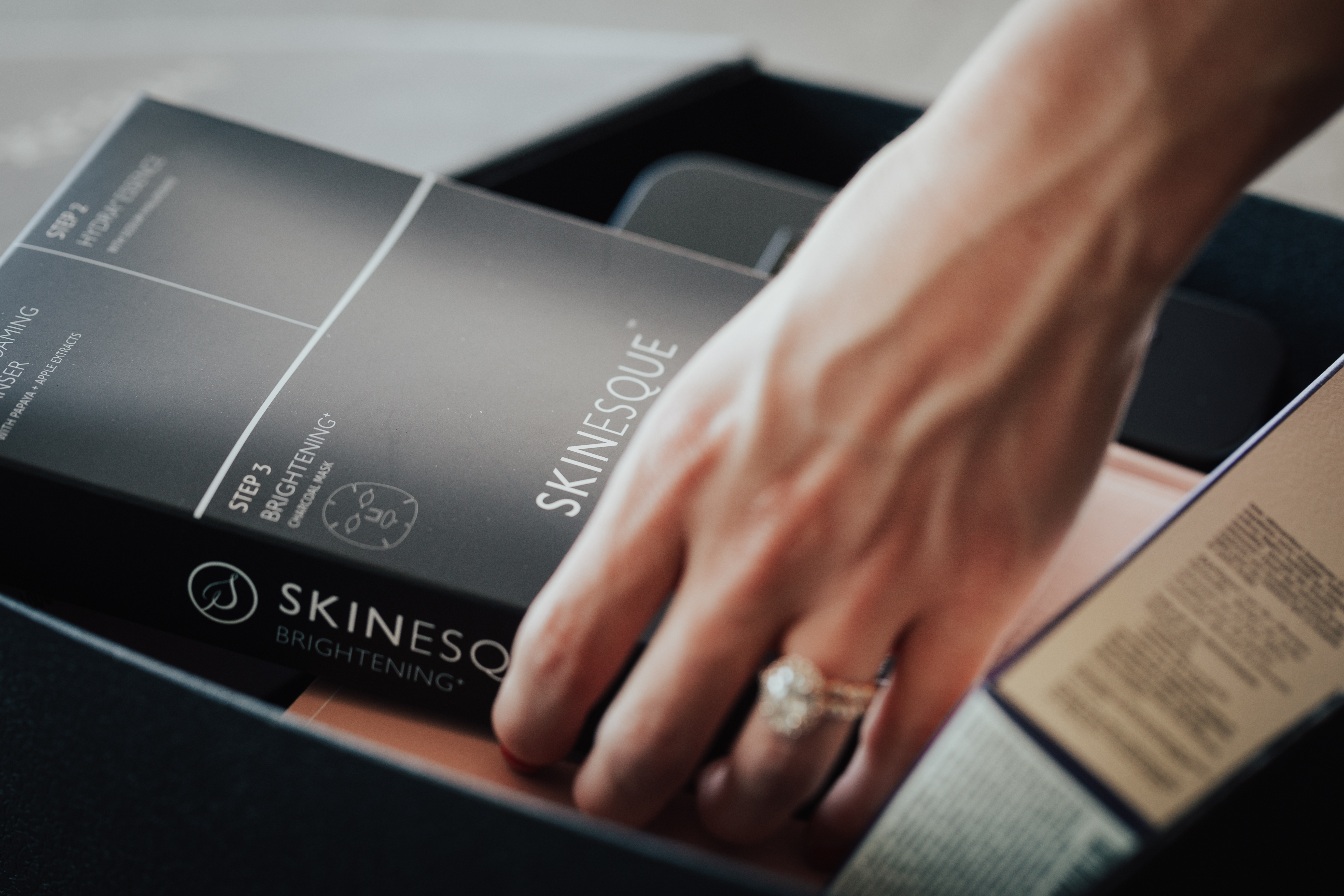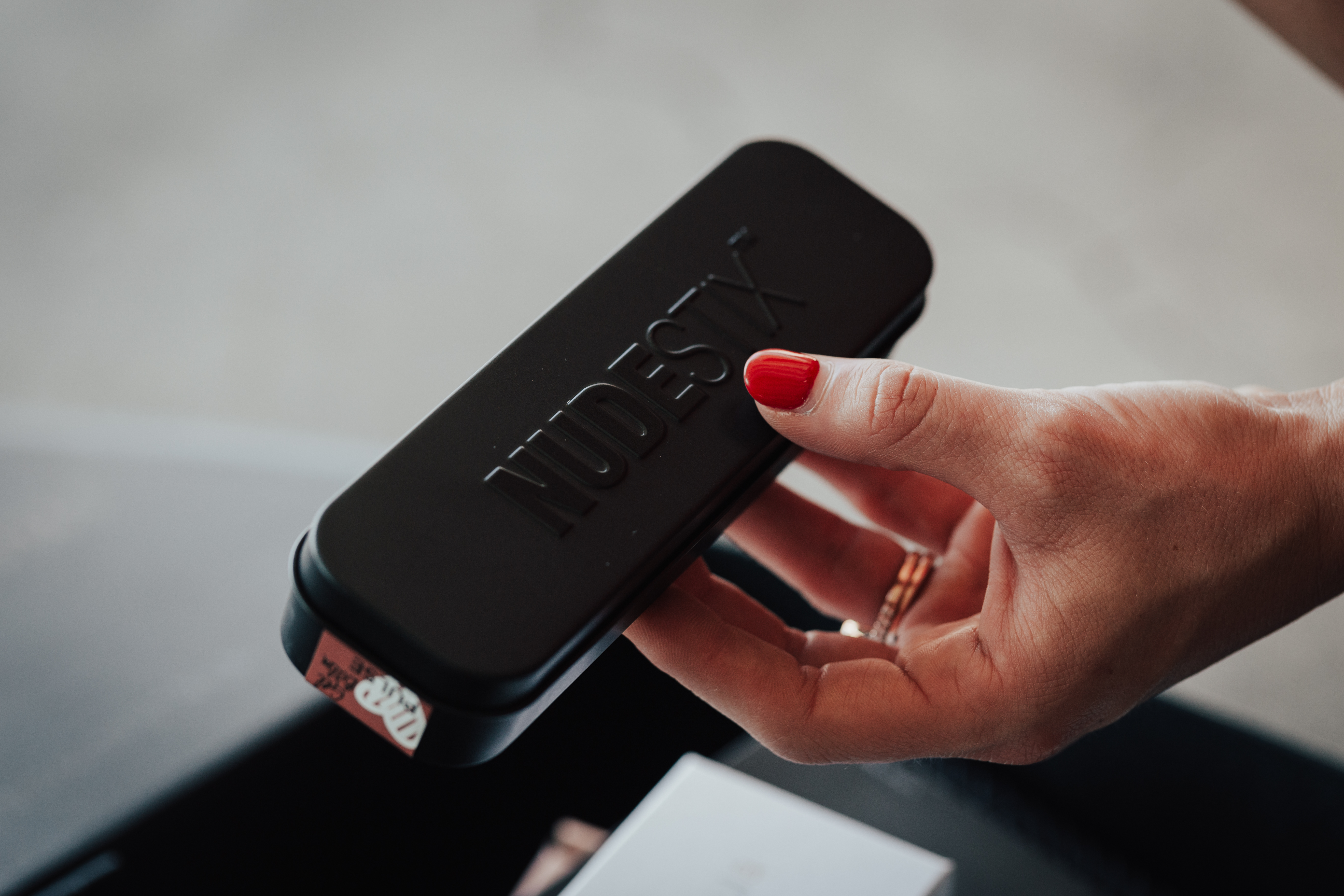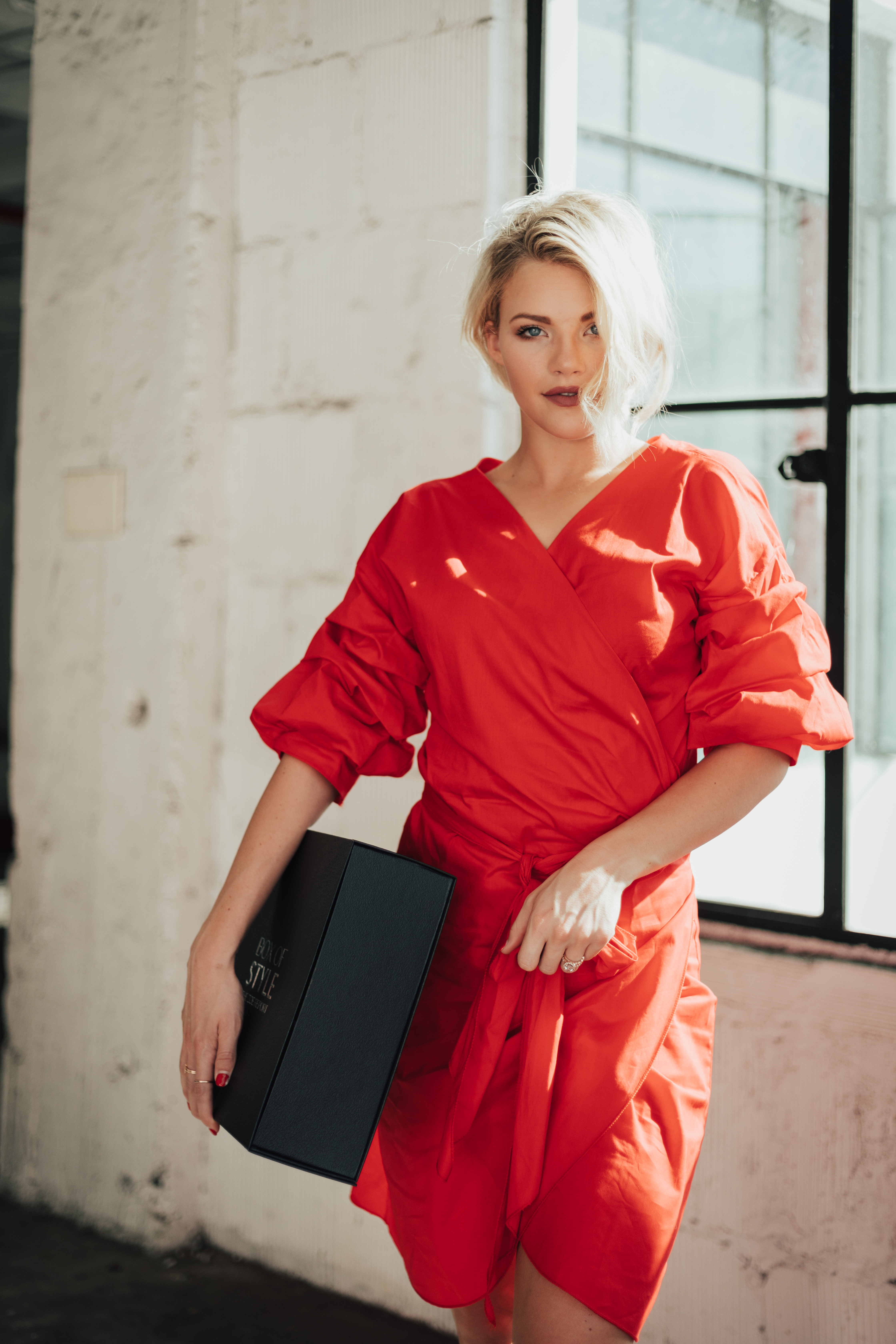 I LOVED receiving my first Box of Style, and can't wait to see what's up next for Winter and Spring! It's totally worth $99.00, and how fun is it to receive a box full of glamorous surprises? The best part is that I don't even have to worry about all that shopping and deciding since everything has been handpicked by the trendiest fashionista I know!
If you feel like treating yourself to your very own Box of Style, just click here, and join the never ending party of amazingness! Use my code, WITNEY20, for $20 off your first Box! If you're already a subscriber or have received your first one, comment below so we can chat about how real this obsession is!
Also, be sure to tune in tomorrow morning as I will be going LIVE on my Facebook for an official unboxing, showing off all of my new goods!
xoxo,
Witney