It takes two to Tango….And when one of you is Frankie Muniz, that Tango will SLAY. Who tuned in last night to DWTS and watched #TeamFranneyPack own the dance floor with a spicy Tango?? I had so much fun dancing with my champion of a partner (and was high-key obsessed with my saucy red dress!)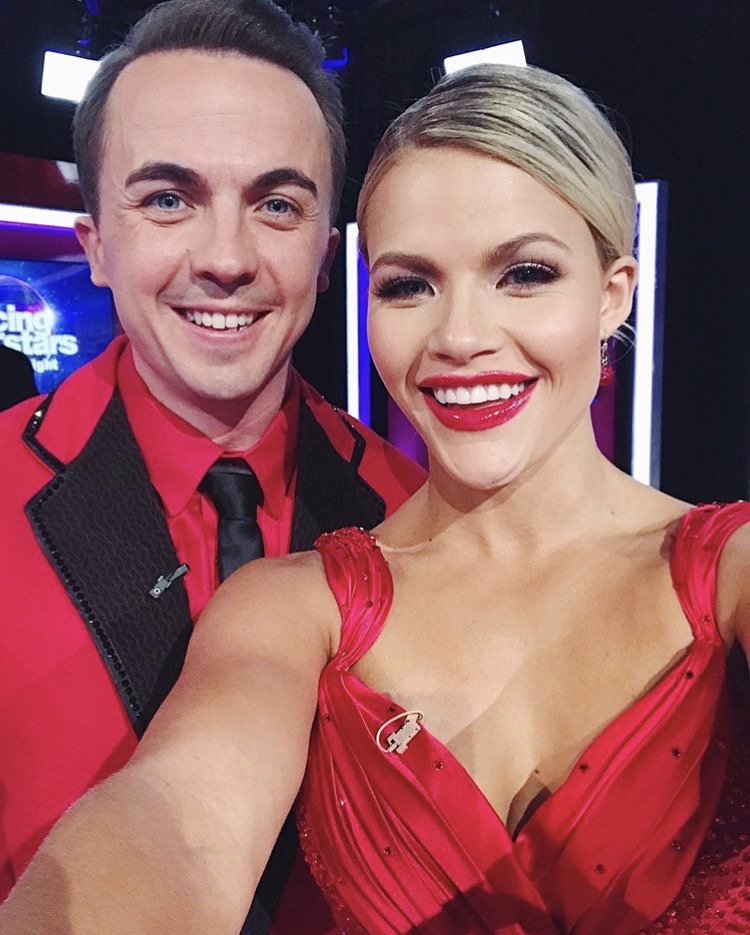 I'm not going to lie, when we were assigned a Tango for this week, I was a little bit nervous. Since Frankie has had issues with his back in the past (he broke it while racing cars!), I was afraid that all of the twists and turns and sudden, sharp moves of a Tango might irritate his injuries, making learning the routine difficult. But man, was I wrong! Guys, let me just say that Frankie is a FIGHTER. He was pulling out all the stops this past week: going to Cryotherapy, hanging out in the sauna, practicing yoga, and resting during any free moments, just to make sure that he was able to perform his best! I love this guy's drive and passion! All of his dedication definitely paid off, because he absolutely crushed his routine. The judges thought so too because we scored a 23 out of 30!
Annnnnd… SPOILER ALERT: We didn't get eliminated! Yay!
If you missed the performance, you can watch it right here!
Head back over to ABC tonight and watch this evening as we take on the Cha Cha. Thank you for all of your support! Make sure to vote for #TeamFranneyPack after tonight's show! Click HERE!