Hey guys! Last night on DWTS was CRAZY fun! It was Trio Night, which means that each pair from this season is accompanied by a star from a previous season! I wasn't sure who Frankie and I were going to get, but  I was SO excited when I saw Alfonso Ribeiro walk through the door! He was my partner (and Champion!!) on Season 19, and an all around amazing, hilarious human. We were assigned a Jive for the trio and it was awesome! Rehearsals were a breeze because both Frankie and Alfonso take direction really well and have similar mental processes when it comes to learning and memorizing choreography. The routine was so fun because it incorporated both of their strengths perfectly, and dancing in the middle of those two was something I'll never forget! We scored 27/30, and (spoiler alert!) we're SAFE for another week!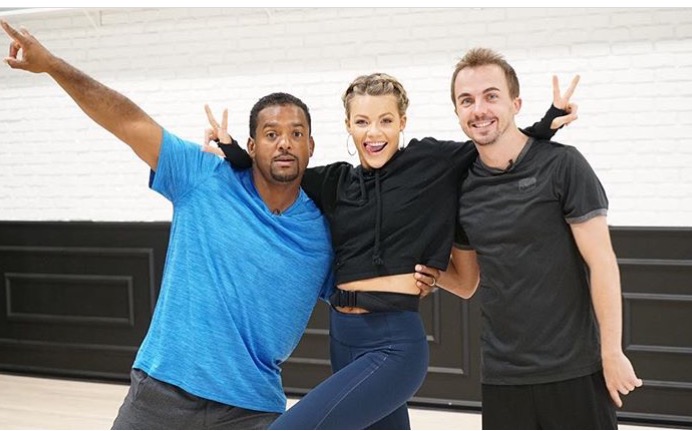 In case you missed it, Frankie and I also danced a beautiful, romantic Viennese Waltz this week. Feel free to watch the routine below, I think it was so sweet! I seriously could not get enough of that dress! I wanted to wear it home.. haha 🙂
I'm so excited for Frankie because he didn't think he'd make it this far. I keep telling him to not be so surprised when he does well, he is consistently KILLING the game and making my life so easy! I can't believe he still gets so nervous backstage, because the second he gets out there with all the music and lights, his confidence skyrockets – I swear he becomes someone else! Vote for us please! We don't want to go home!! Stay tuned too.. Because earlier in the season he promised us that if he made it to "Week 8 or 9," that he would take his SHIRT OFF on the show! HAHA PLEASE you guys I gotta see this. Thanks for all your love and support so far, please keep it up!!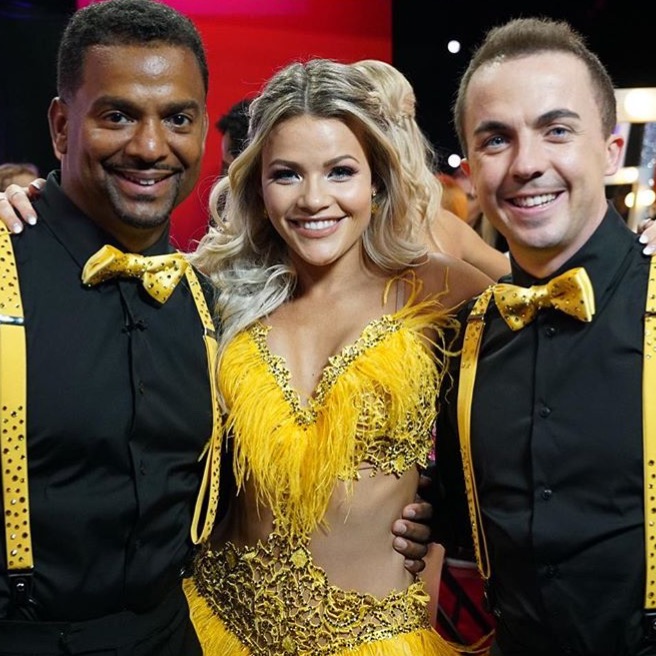 Watch both our routines from last night below, and click HERE to vote for #TeamFranneyPack!
Xoxo, 
Witney