Hi loves! As I'm surrounded by the excitement of a brand new season of Dancing With the Stars, I wanted to take a second to officially introduce my partner, Frankie Muniz, and give you an inside scoop into all the exciting things we have in store for you this season! If you don't know who Frankie is, he's best known for being the star of the popular sitcom Malcom in the Middle and the spy action movie, Agent Cody Banks! It's been so much fun getting to know Frankie both on and off the dance floor and I can't want to share a few exclusive fun facts about him with all of you.
Ready to hear some facts you may be surprised to know about Frankie?! Here ya go:
His ultimate fear is dancing in front of people! (so that's awesome) lol

His second biggest fear is taking his shirt off while dancing (which I'll definitely make him do at some point during the season)!

He wants to be in a boy band.

He secretly knows every dance move Nsync has ever done.

He's shy at first but once you get to know him he's a big goofball!

He is surprisingly amazing at basketball, which I didn't believe until T.O. told me Frankie beat him in a charity basketball game!!! Whaaaaa??
Check out this video of Frankie and I doing what we do best… hanging out and goofing off during dance rehearsals!
For our first dance, we have The Foxtrot. I can't reveal the song yet but man, it's a good one! It's definitely a challenging style, so we've been working hard on frame and keeping our footwork nice and clean. I've learned that Frankie has a hard time keeping his back straight and shoulders back since he hurt his back while racing (like racing real cars on a real track.. which is also something he's great at!), so we are having to reverse the bad posture and build those muscles. Overall, we've been having an awesome time together and I'm sure it will get even better from here! We can't wait to perform for everyone on Monday, September 18th on ABC!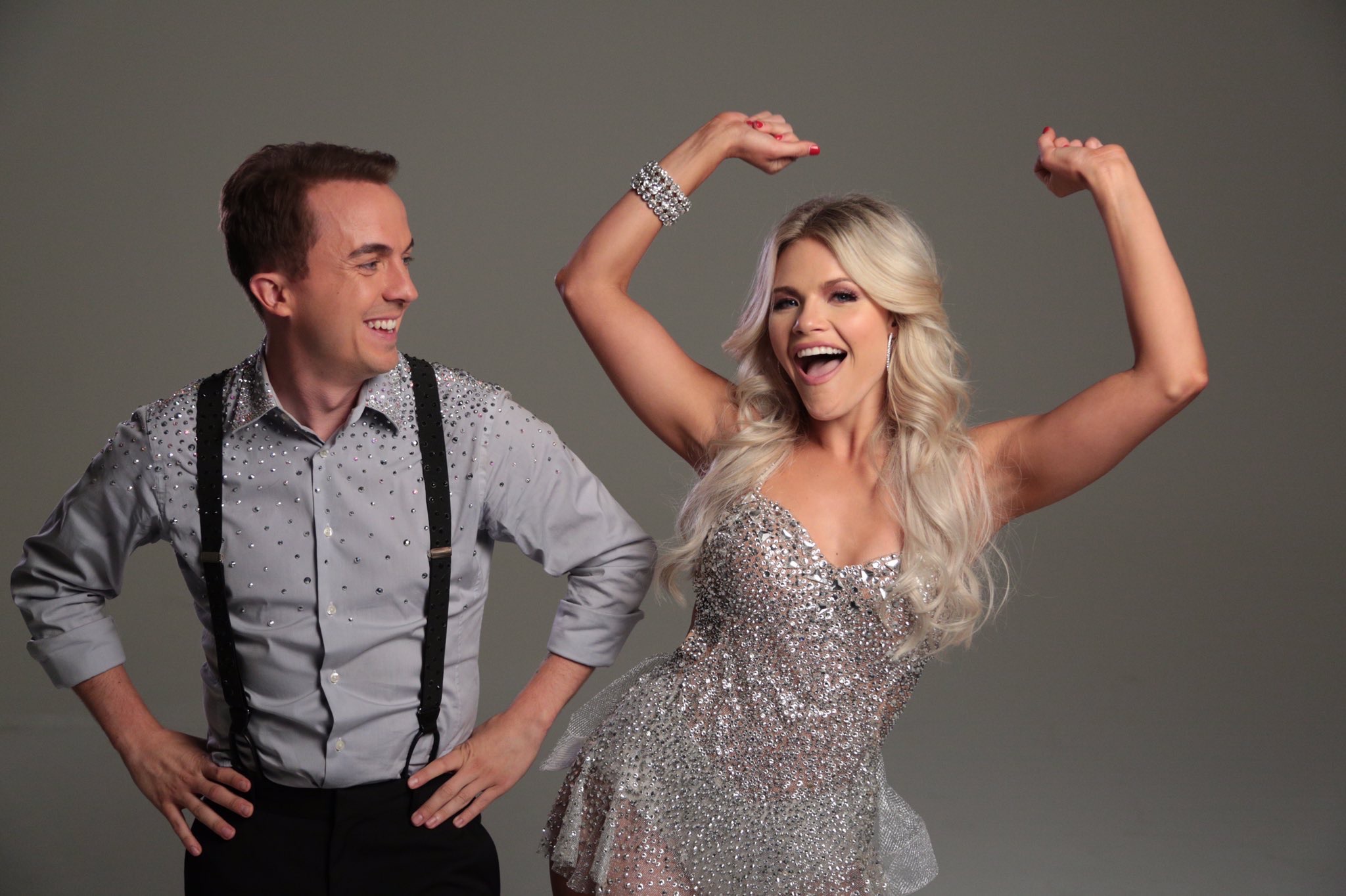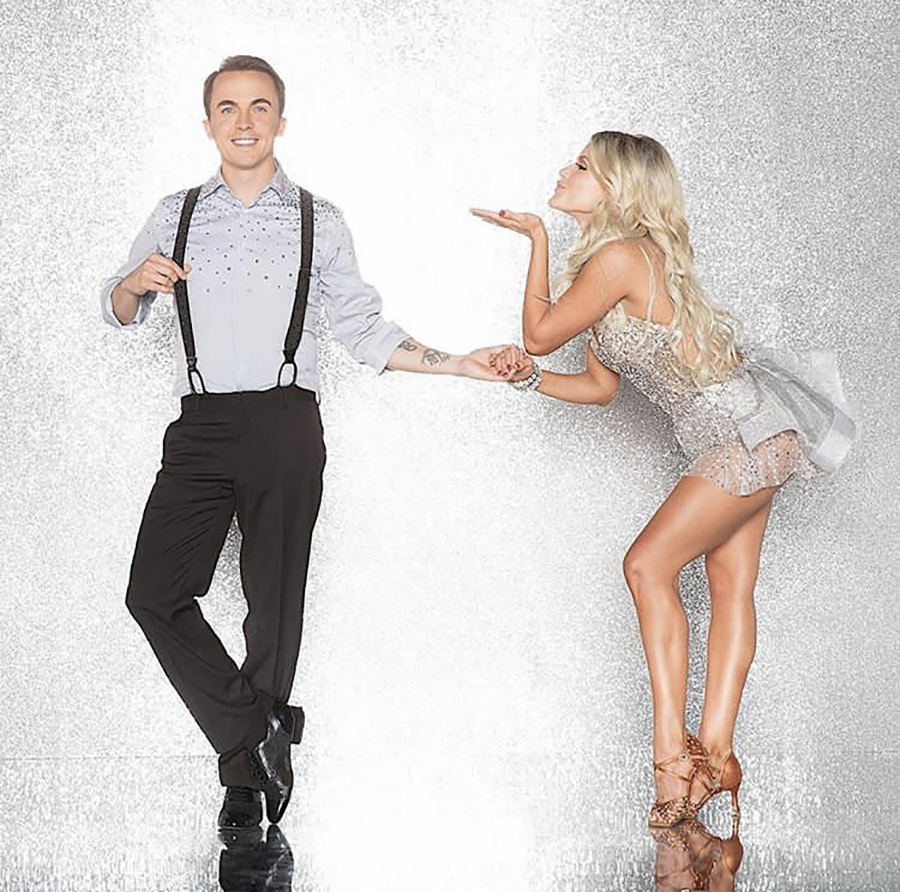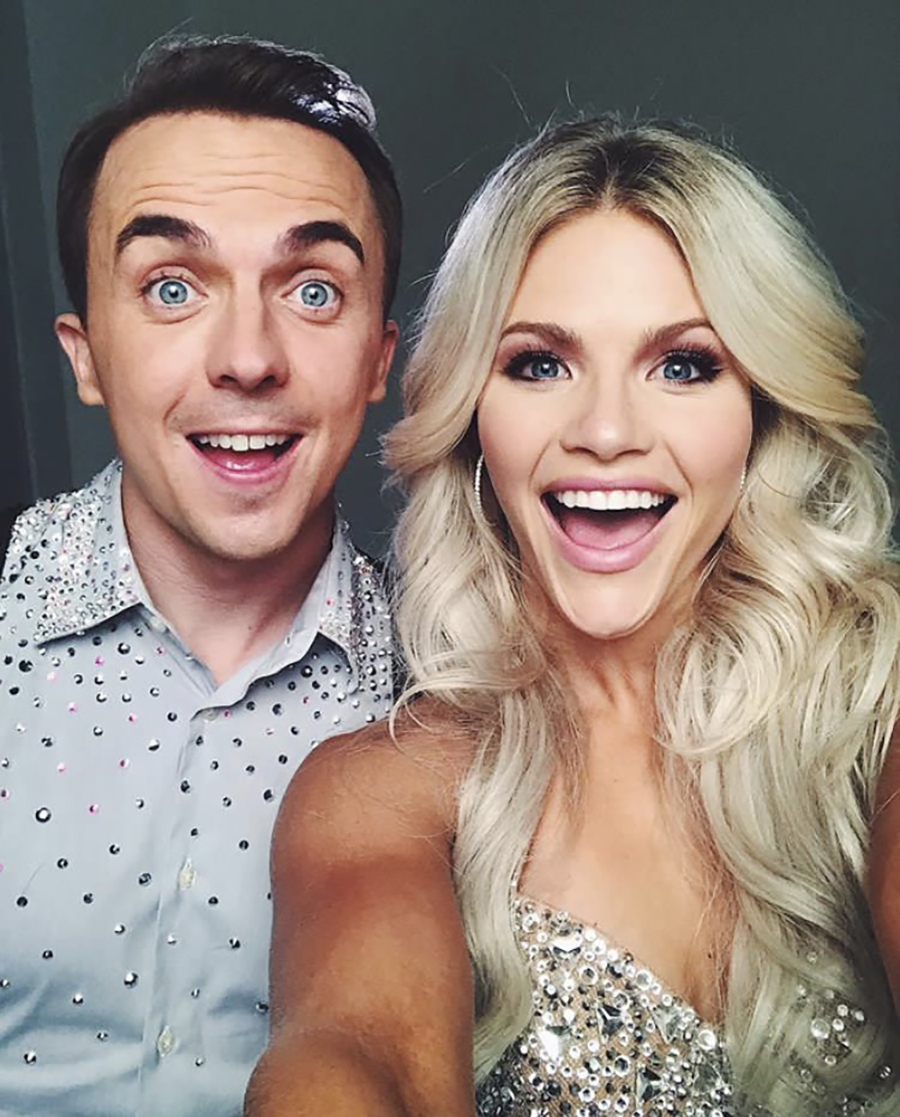 P.S…Feel free to comment any songs you want to see us dancing to and you just might hear it on the show!
xo,
Witney