I've always loved a good early morning workout, especially being able to get outdoors and start my busy day with a healthy tone and positive state of mind. 
First off, movement provides an amazing source of natural energy and helps me stay focused and sharp all day long. Working out in the morning also revs up your metabolism so you're burning through the food you eat during the day rather than when you're sleeping. There's nothing more gratifying than waking up early and knowing that you've already accomplished something great for your body and overall well-being!
In addition to my love for early morning workouts, I also believe that getting outdoors is an amazing treat for your soul. You get to work out AND be surrounded by the beauty of nature. Growing up in the mountains of Utah it gets REAL cold in the morning, so having a warm and cozy workout outfit definitely motivates me to get out of bed and start my day on an earlier and happier note! I wanted to share some of my all time favorite chilly morning workout jackets with all of you. Enjoy!
Xoxo,
Witney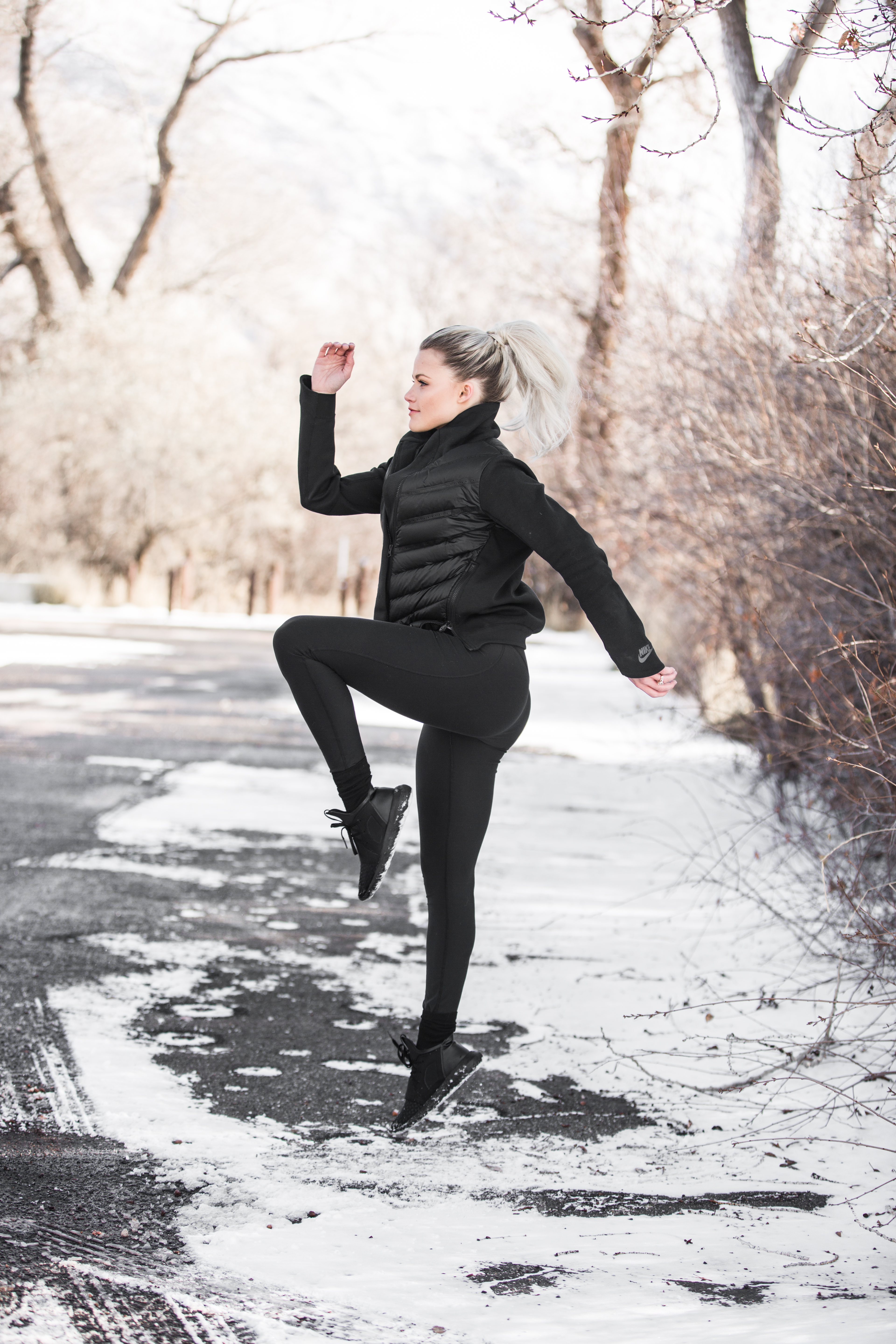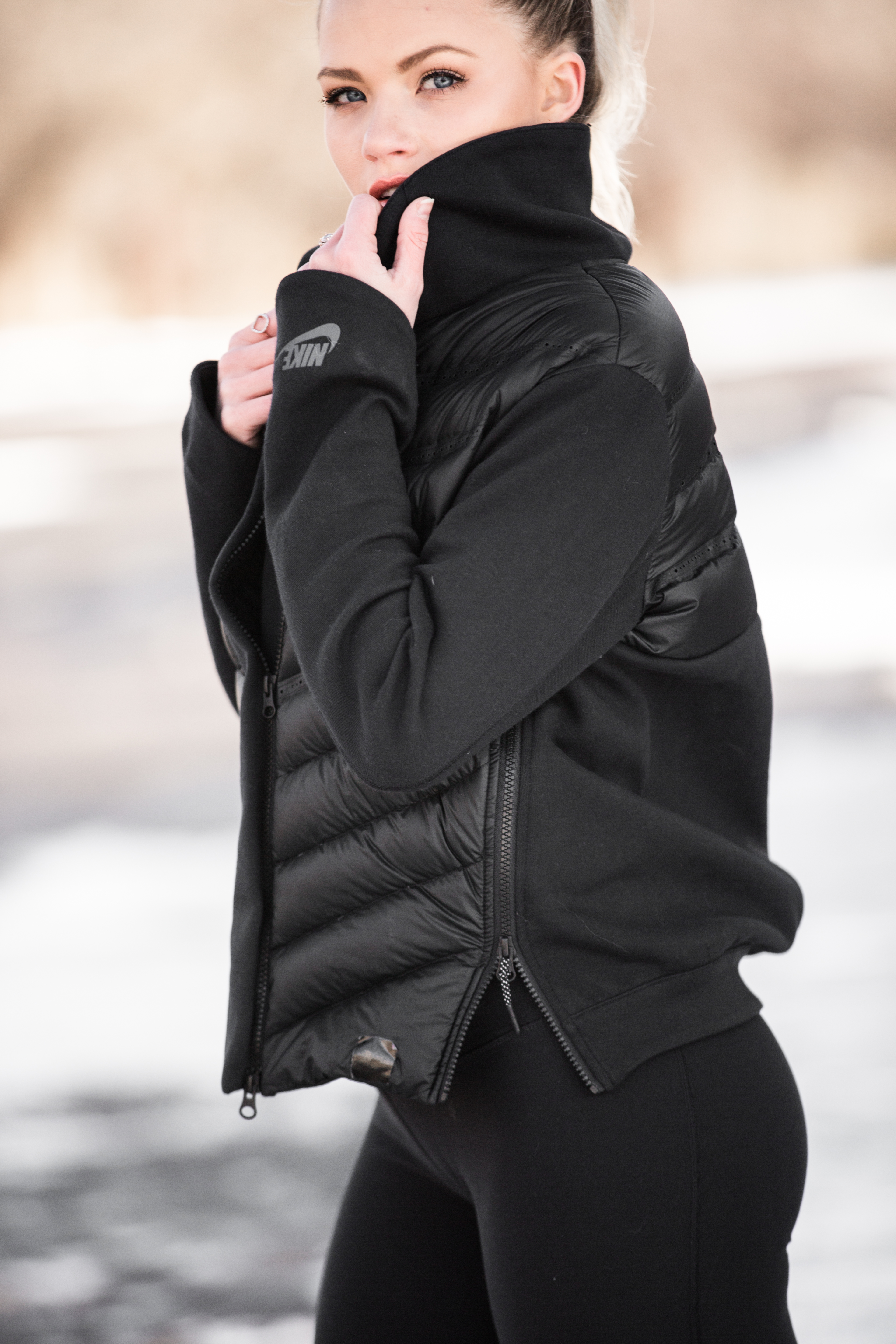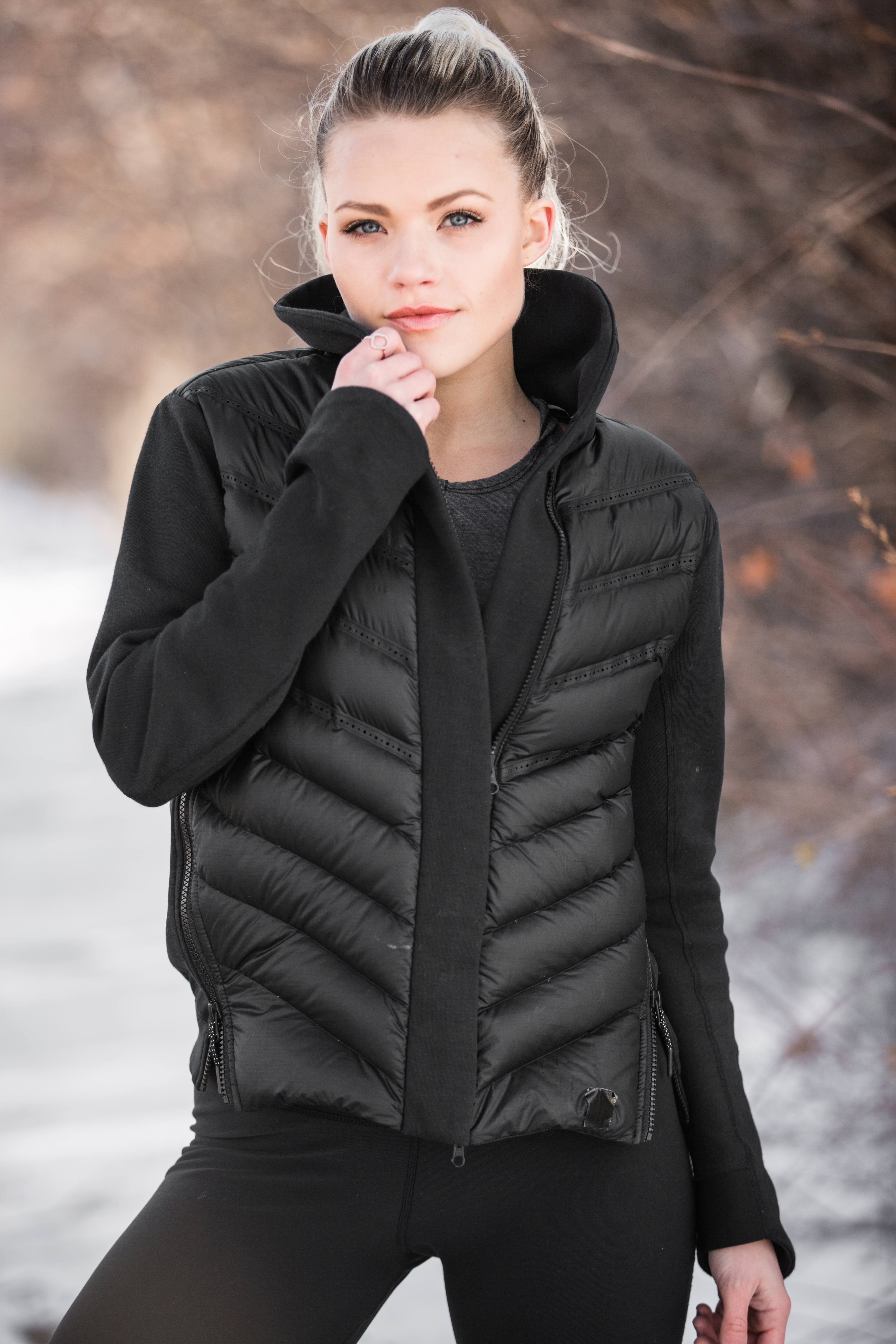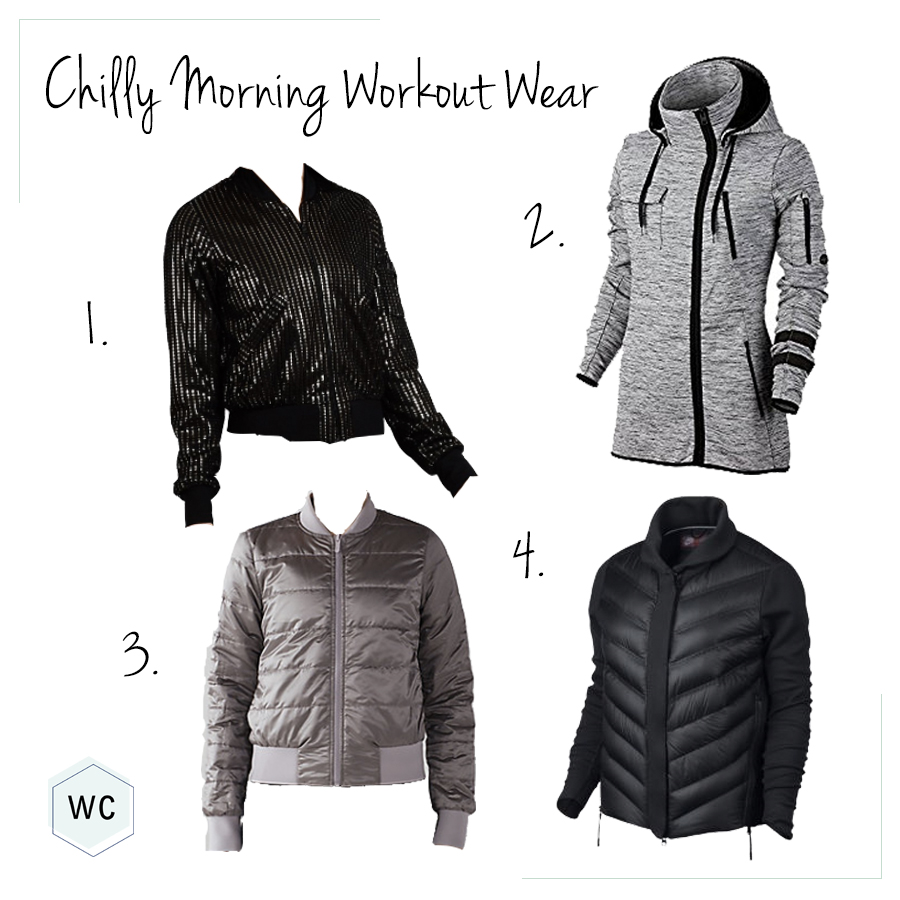 1. Moondance Bomber Jacket – I'm in love with this classic bomber silhouette from Beloforte! It's lightweight, keeps me warm, and has a sparkly outer fabrication.
2. Hurley Phantom Winchester Fleece – The thermal construction in this jacket provides the ultimate source of lightweight warmth without adding on too much weight.
3. Lululemon Non-Stop Bomber Jacket – Another bomber jacket I'm obsessed with… Not to mention you get two looks in one because it's reversible!
4. Nike Sportswear Tech Fleece Aeroloft – This fleece by Nike is my "no excuses for getting outside" jacket. It's built with a unique thermal construction that traps in body heat and is lined with a water-repellent finish that repels the rain!   
Shop the Post: