Hi loves! I wanted to take a minute during all of this DWTS craziness to share one of my very favorite pastimes.. Girls Nights! I swear, hanging out with my fav gal pals is the only way to stay sane when life is this hectic. If there's one thing I've learned from being SO busy 24/7, it's that balance is key. Finding ways to spend time with family, friends, and yourself is challenging, but absolutely necessary! That being said, a solid night out with the girls gives me so much life, and I've learned about a few essentials that will make your nights on the town with the babes into memories you'll never forget!
1. Comfy Shoes: when it comes to being out and about on a saturday night, a pair of cute yet comfy shoes is CRUCIAL. And, if you know me at all, there will definitely be dancing involved at some point, so I cannot emphasize this point enough! These are amazing, and are SO cute for Fall + Winter (while not killing your feet.)
2. Snacks: with all that dancing and girl-timing, you're going to need some energy! My first choice is always to eat dinner (and dessert!) before hitting the town, but sometimes that just ain't enough! Don't laugh at me, but I like to keep portable snacks in my bag juusssttt in case! A bar usually does the trick! I like Lara Bars a lot because they're made with real ingredients and literally taste like cake!
3. Playlist: Okay, this one's a given – you've gotta have a poppin get-ready playlist! I usually hit up Spotify and throw one of their amazing playlists on shuffle! My current fav is called Confidence Boost, SO many winners on there 🙂
4. The Perfect Bag: Finding a purse to take with me for a night out can be a challenge. I want to be able to fit all of my necessities, but not carry around a giant bag all night. I am obsessed with this little camera bag by YSL. It's a great, small size, but magically manages to fit all my stuff! Plus, it's got a long shoulder strap so you're hands free…Yes, please!
5. Instant Camera: PSA: these little cameras are VERY addicting! But also sooo worth it 🙂 I'm all about collecting memories, and these tiny photos are exactly that! They turn moments from your girls' night into little retro souvenirs for all your friends. And look how sweet and pink this little guy is! So perfect.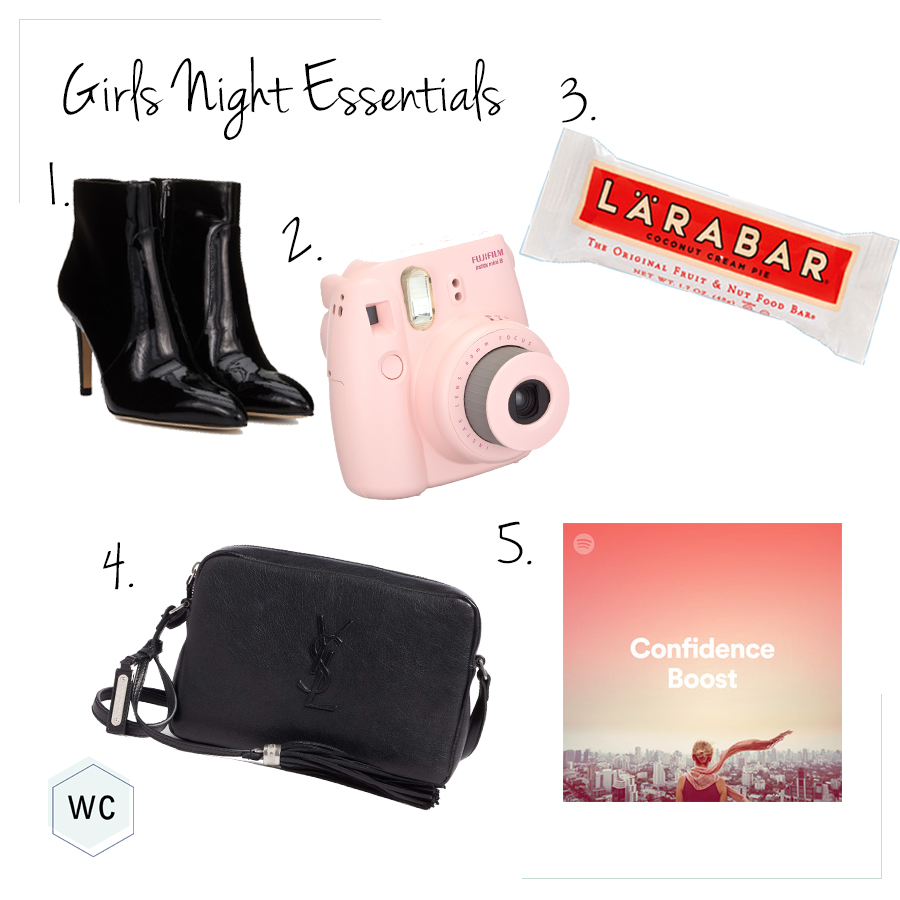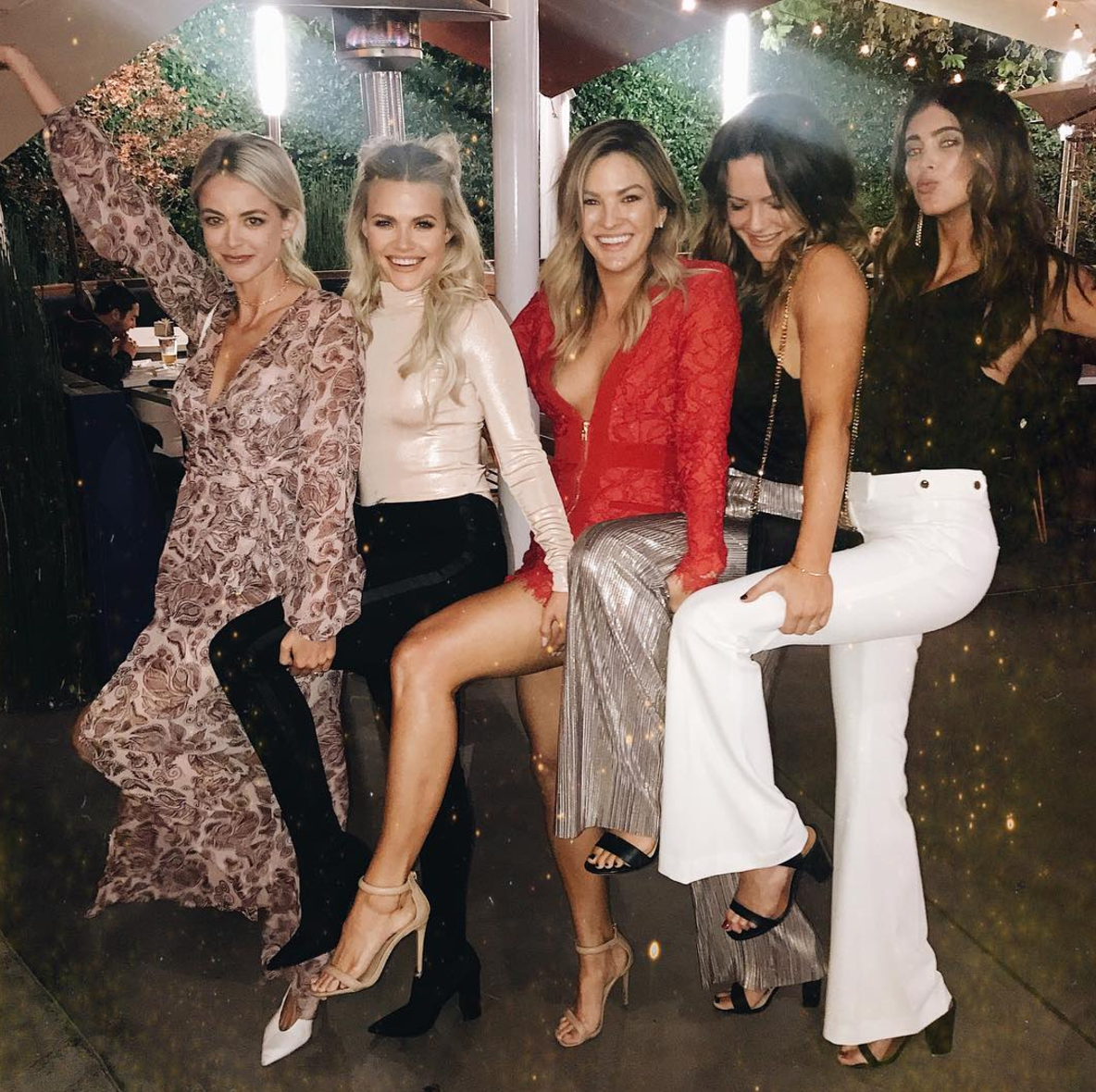 Xoxo, 
Witney