Hi, babes! A really cool part about my DWTS off-season is that I have some extra time to focus on my goals, relationships, and indulging in some self-love! Recently I've been able to nail down a really great routine each morning and night and I'm loving it! I've found that establishing consistent routines helps me accomplish more throughout my day, get a better night's sleep, and feel more balanced overall. Having a solid routine really helps to set myself up for success each day, and it's amazing!
I wanted to share some of favorite parts of my morning + night routine with all of you! I hope that you feel inspired to create some healthy habits that make you feel your best!
I usually wake up around 7am each morning to get my morning off to an early and refreshing start. I start by brushing my teeth with my Blck. Whitening Toothpaste, rinsing my face, and applying of few drops of my favorite Laura Mercier Rose Oil rose oil for hydration and moisture. It smells so fresh and dreamy!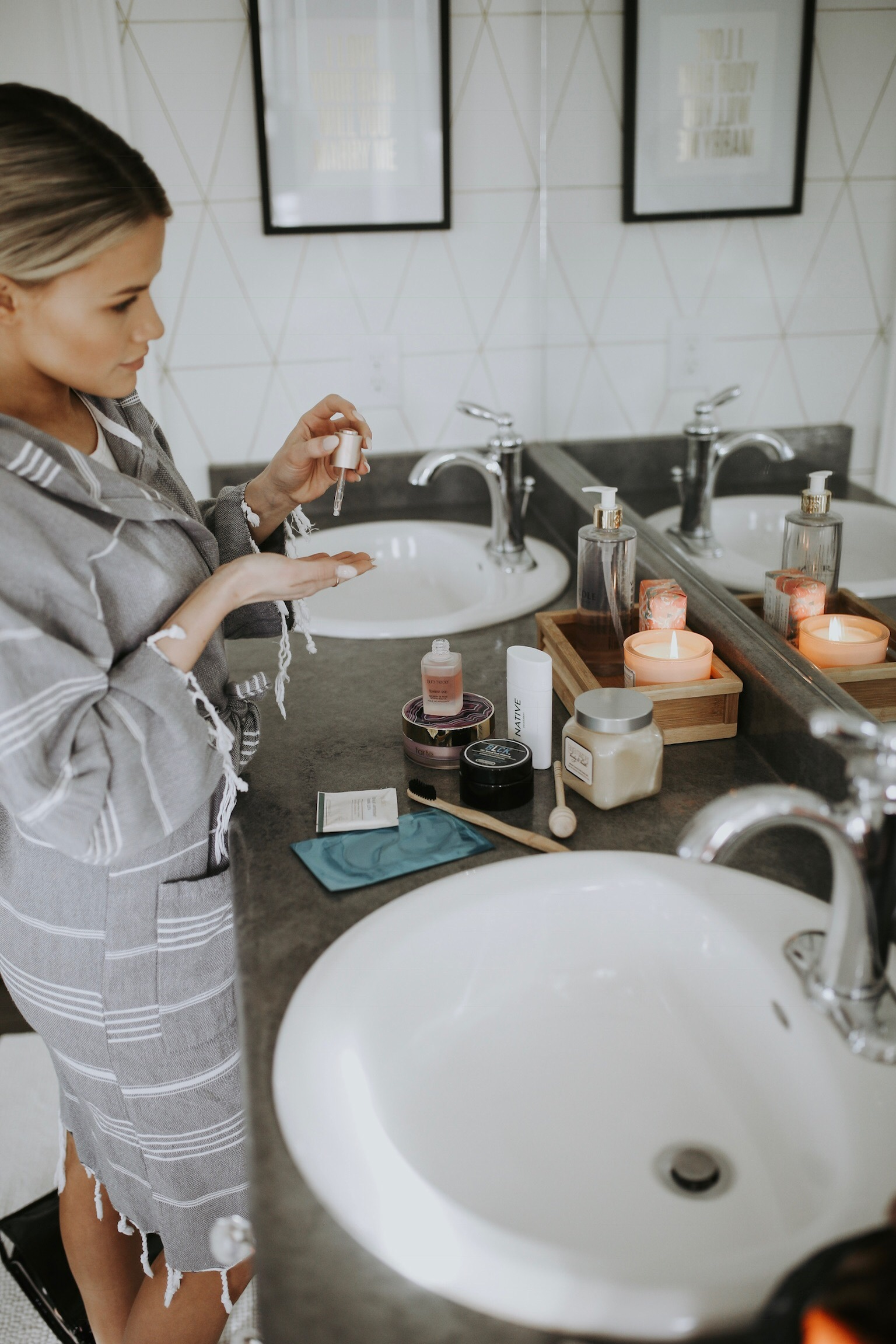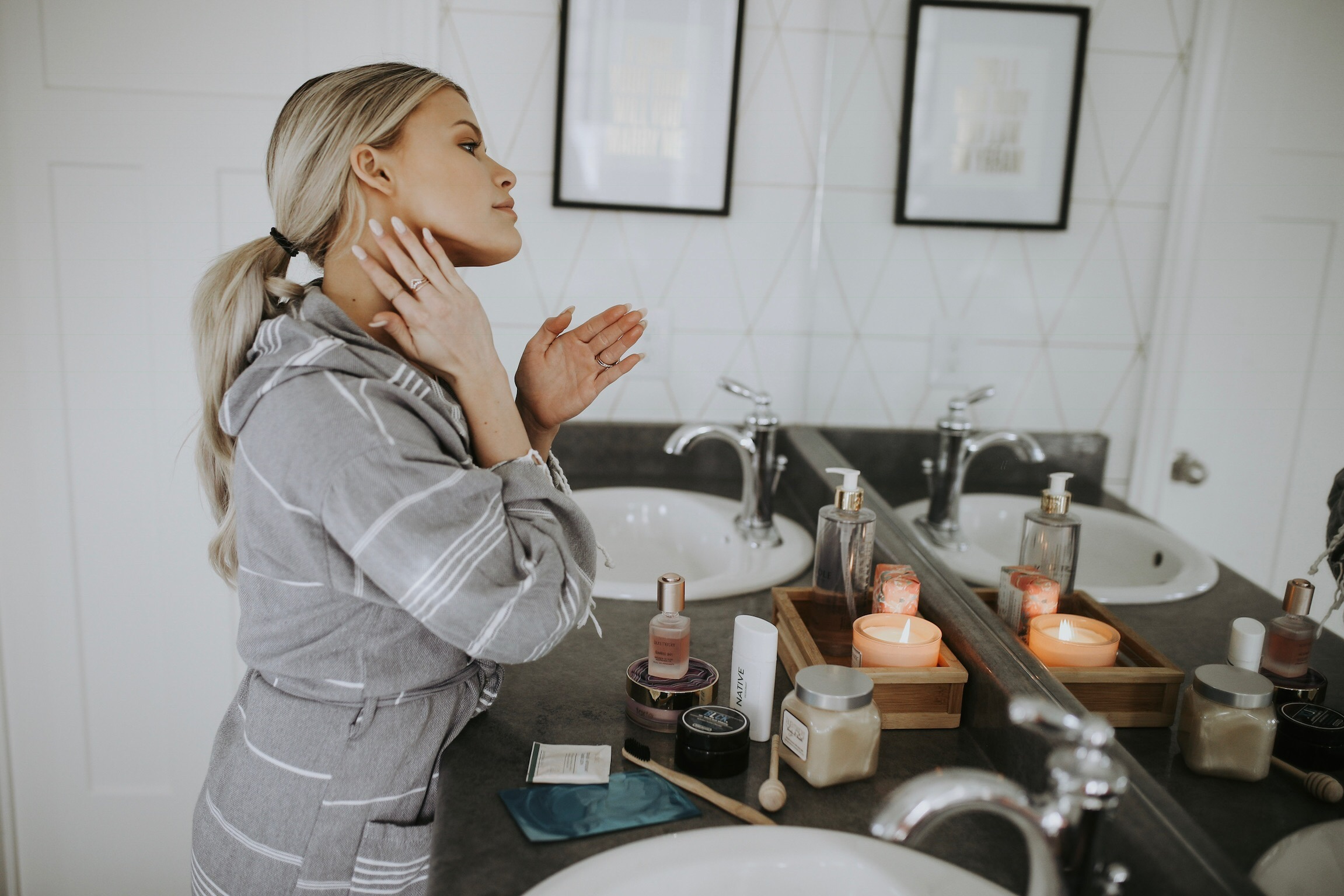 I then like to spend some time in meditation and prayer, journaling about my goals and what I hope to accomplish for the day. I've discovered that actually writing down my plans + goals really do help me to stay focused on achieving them! Usually I try to tackle at least three things on my to-do list each day, and having a set time in the morning to plan out how I'll get them done helps so much.
After that I'll make myself a hot matcha tea with almond milk and get ready for the gym around 8:30am. One of my favorite sweat-proof deodorants is Native Deodorant! It's free of harsh chemicals like aluminum, but still actually works and smells SO good!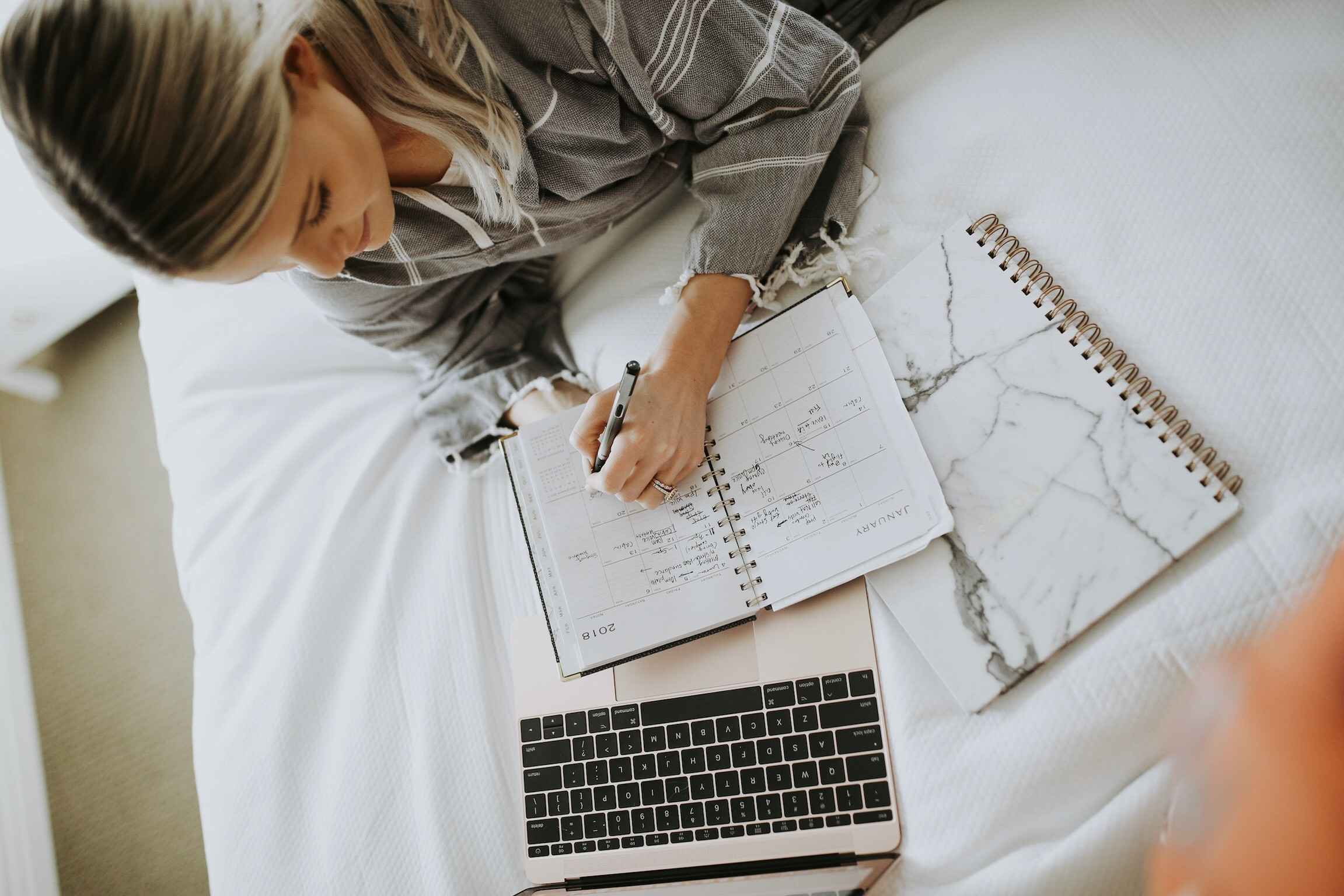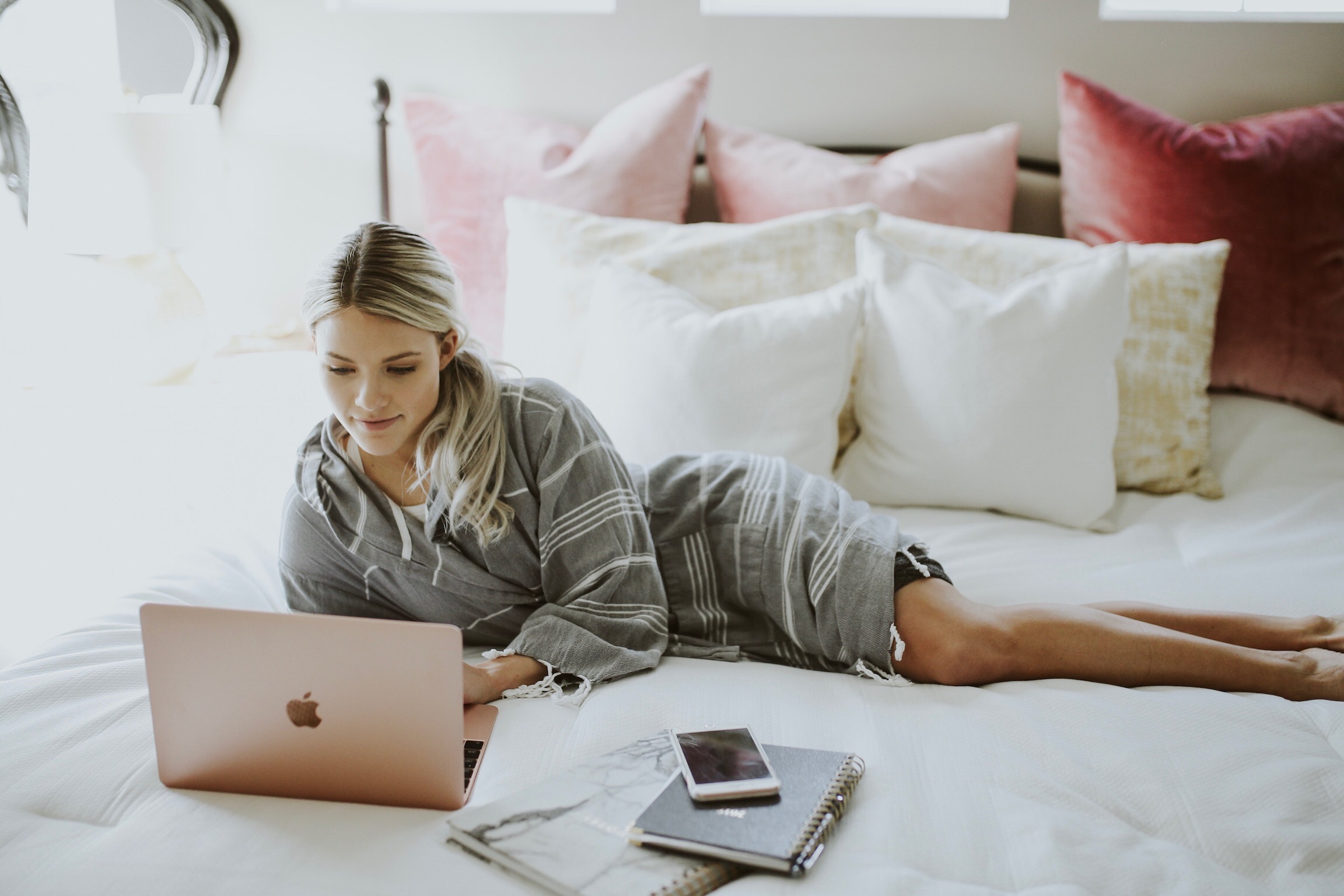 For my night time routine, I'll typically start to wind down by removing the day's makeup and cleansing my face with a Biossance Cleansing Cloth. Most nights I'll also apply a mask, I'm loving Tarte's Tight + Bright Clay Mask, it really helps to brighten up my skin. Then If I'm feeling like I need some extra self-lovin', I'll soak in a honey bath with epsom salt!
To take this relaxation situation to the next level, I'll grab my favorite book of the moment (right now I'm obsessing over the Thorn of Glass series, it's unreal!!) and hop into bed. Before heading to sleep, Cars and I will say a prayer as a couple and listen to our favorite sleep meditation. This is SUCH a game changer when it comes to sleeping well, I don't know how I ever lived without it!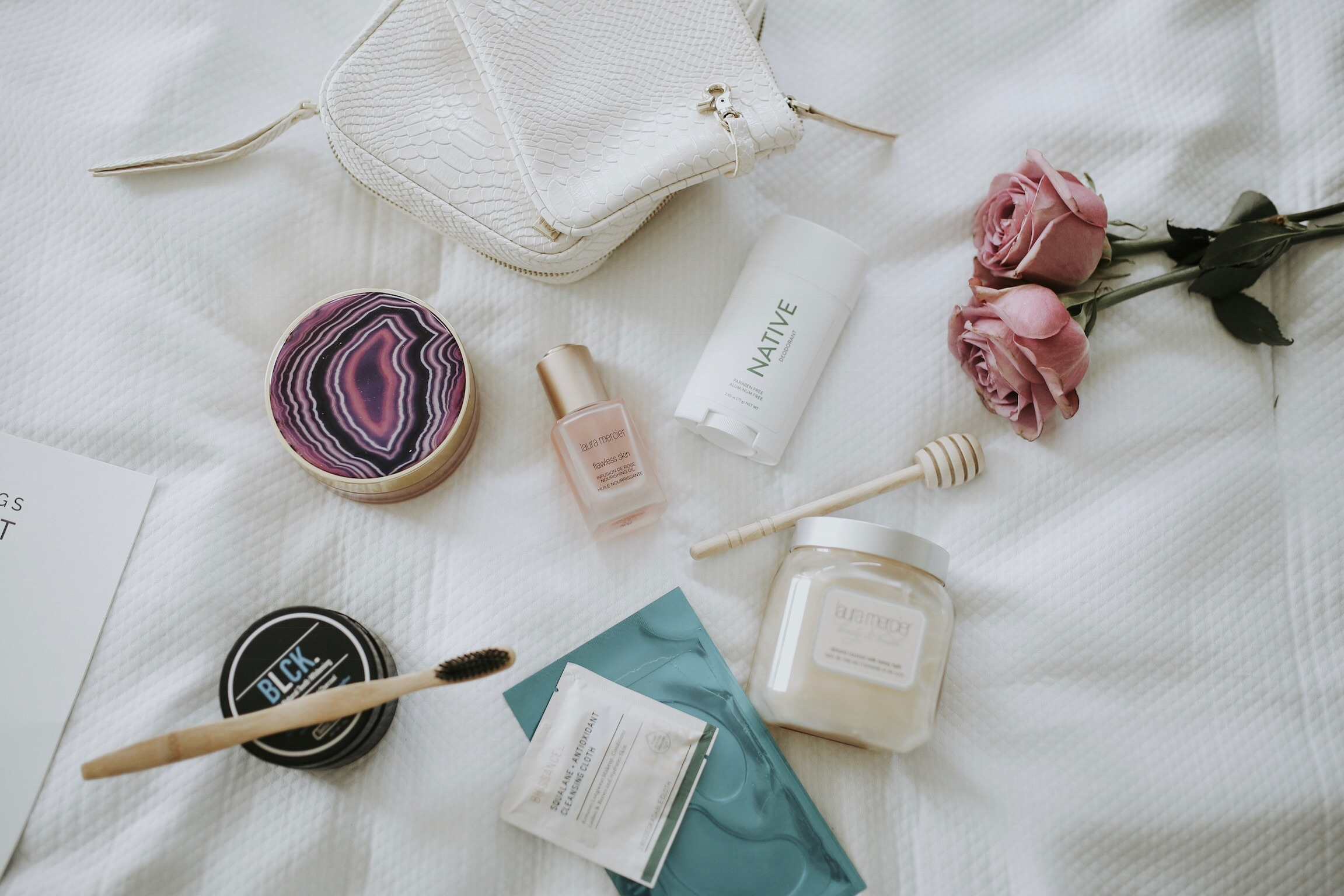 What's your favorite part about your daily routine? Comment below, I'd love to hear from you!
Xoxo,
Witney