Hello, loves! First of all, I wanted to say THANK YOU for following along with my Dancing With the Stars journey so far this season, Frankie and I have definitely been feeling the love! After all of this hard work and hustling day in and day out, I am really in the mood for some cozy nights in. So, as I'm literally sitting on the sofa in a large t-shirt and the baggiest pants in the house, I bring you a list of my movie-night essentials. Everyone needs a good movie night every now and then, so make sure to find a great movie. You can always look on Netflix, or you could consider using Pirate Bay. My friend uses that and she said that you have to use a proxy for it. Apparently, she just uses Proxybay to get onto it, so it might be worth doing that. Just make sure to find a good movie. Get comfy, put your hair up, and enjoy!

1. Popcorn – Okay this one is an absolute must. I don't know about you, but for me, movies and popcorn should not even exist without the other. They just go together, ya know? My favorite way to prepare popcorn is the old fashioned way, on the stove! The kernels come out SO fluffy and then you can go NUTS with allllll the toppings. 🙂
2. Fall Candle – I'm all for setting the mood, you guys. And trust me, nothing turns your living room into a cozy, Fall sanctuary better than a spicy+sweet scented candle! I love these from Anthropologie, the scents are SO Autumn, it smells like there are quite possibly several pies baking in your house..
3. Cozy Blanket – Now that you've got your ambiance and your snacks, let the cuddling commence! Shimmy underneath this fuzzy square of goodness and I swear, you'll experience new levels of softness. And it looks so cute folded up on your sofa too!
4. Cookie Skillet – After all that popcorn, you'll be needing something sweet, yes? Don't worry, I got you covered! This recipe is fool-proof, Carson and I can whip it out in just minutes! It's basically a giant cookie baked in a skillet, so grab a fork and dig in! PLUS, it uses better-for-you ingredients, so you won't feel TOO bad after you devour the dang thing in one sitting.
5. Lifetime + Chill Pullover – You best bet that before anything flashes across that screen, Carson and I are both decked out in our comfiest apparel. This pullover from Look Human is everything. It feels like heaven, and I think the graphic on the front really tells it like it is. 🙂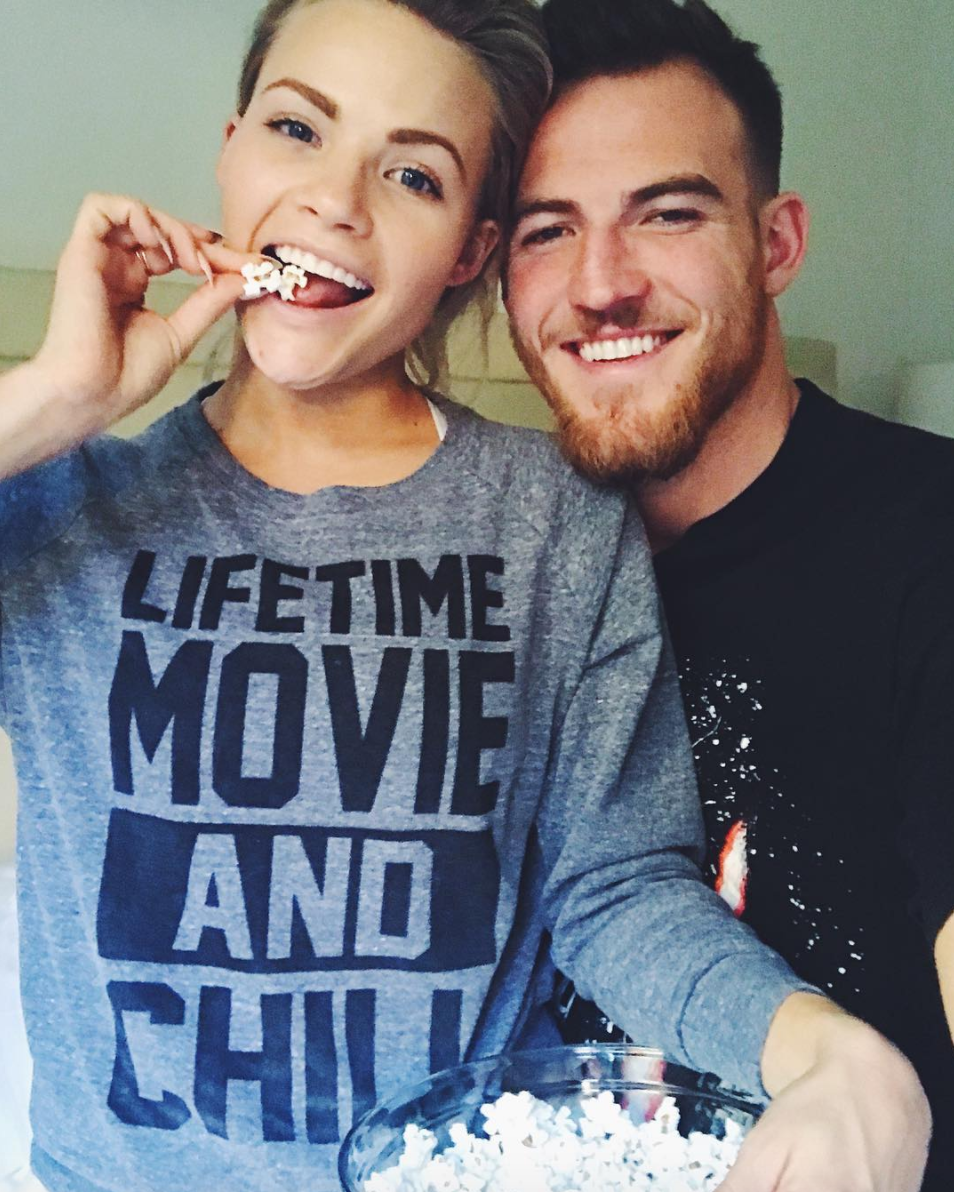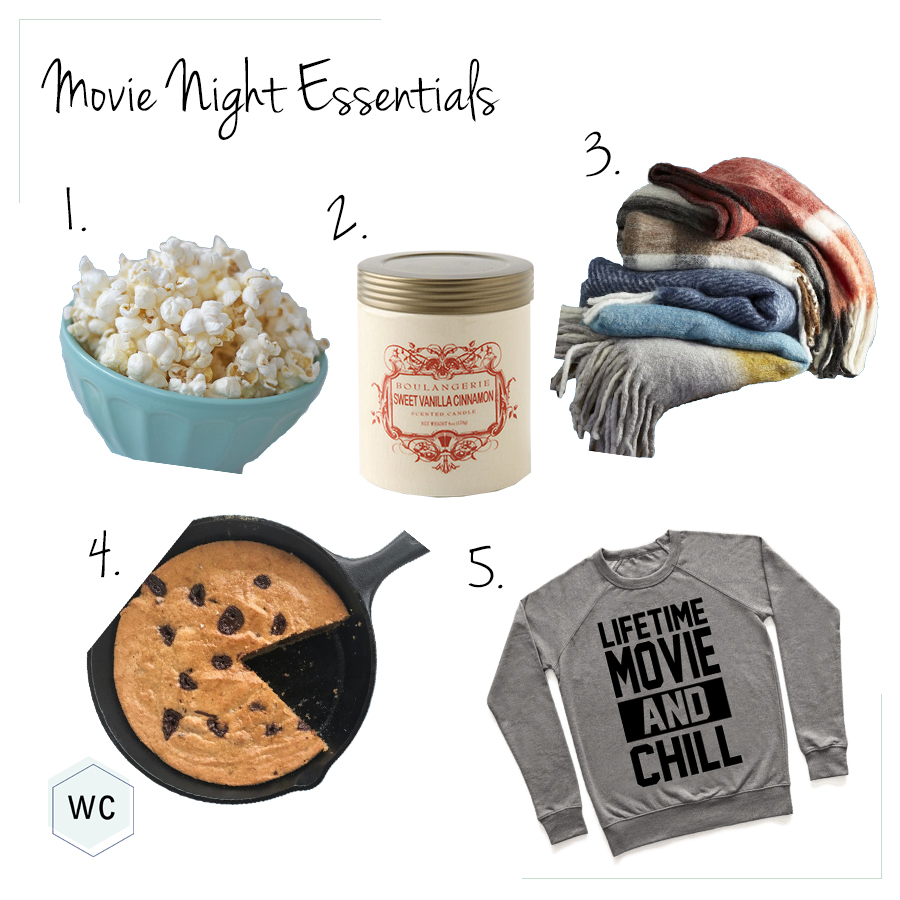 Xoxo,
Witney