Hi Loves!

SO excited to share with you my kitchen renovation! Getting my new home together was such a long process and I am so excited that I finally get to enjoy my dream home. So many people told us that remodelling your kitchen is one of the 3 Home renovation projects that are best left to the pros and I have to admit that they were right! There is simply no way I could have pulled all of this off without the help of our contractors! I love how white and open my kitchen is, yet the island was the perfect touch of bringing some wood tones into the space. I love how clean and elegant the space looks. The gold detailing on all of the fixtures ties the whole space together.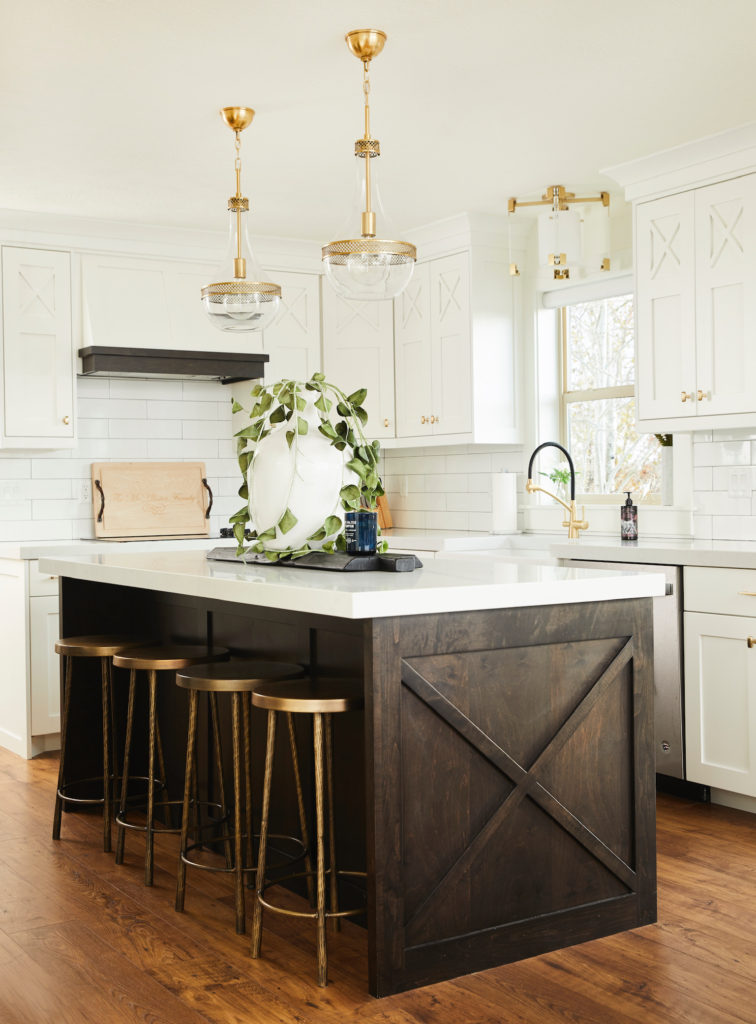 These elegant, yet fun lights are from Lighting Design. These amazing fixtures really tied our kitchen together and gave it the look I was dreaming of. Four Chairs Furniture also helped make all my furniture dreams come true within my home and the kitchen space as well. I am so pleased with how light, bright and airy our kitchen has turned out. After doing some research on the Majestic Designs Ltd site we found some great window inspiration. We wanted our kitchen windows to be understated and secure so we were impressed by all the different types of styles on offer.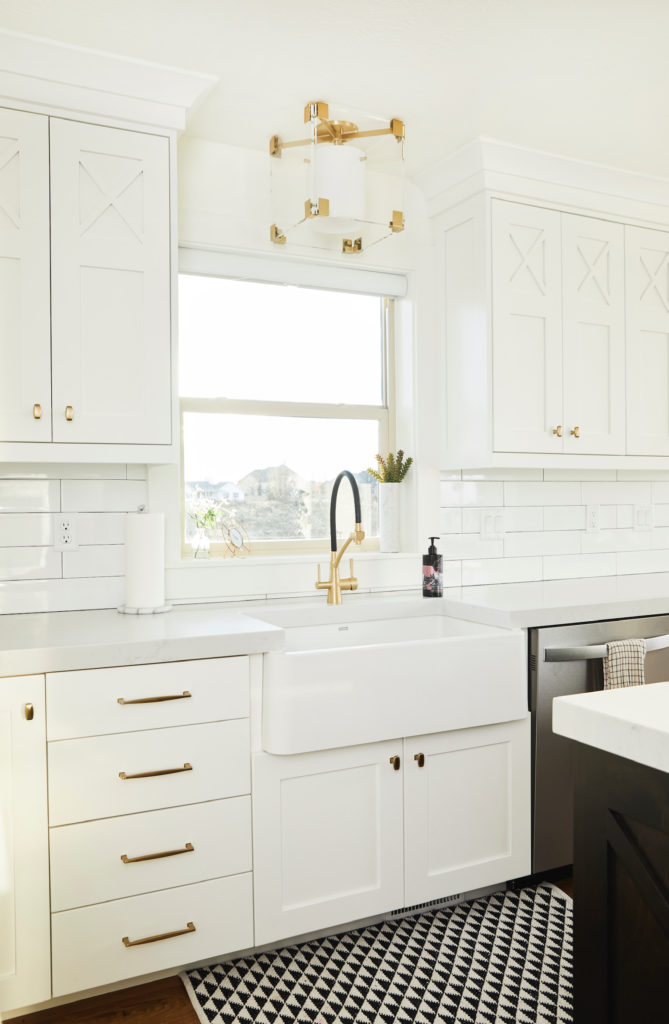 I still can't believe the before and after photos! It doesn't even look like the same house! It is so amazing how much of a difference this new design made. I am so in love with our new sink. It feels like just yesterday we were reading kitchen sink guides like www.annieandoak.com/blogs/design-style/bocchi-fireclay-sink-reviews-and-an-in-depth-look to help us pick out our upgrade. I am so excited to spend Christmas at home with my family and decorate gingerbread houses in our new kitchen. If you're also considering a new kitchen, you might want to start looking at a plumbing company to help you achieve your perfect kitchen. If you're based in the Hamilton area, you may be interested in looking at this hamilton plumber to help you get the kitchen you've always wanted.