Hey Loves!
Happy New Year! I seriously cannot believe it's 2018… That is INSANE! I hope you all had a happy and safe Holiday Season, and are ready to start fresh in this brand new year. I always love the beginning of January because it presents a new opportunity to become the best version of myself! Don't get me wrong, I totally believe that personal growth can happen at any point in the year, but there's just something about a new year that sort of hits the reset button, ya know?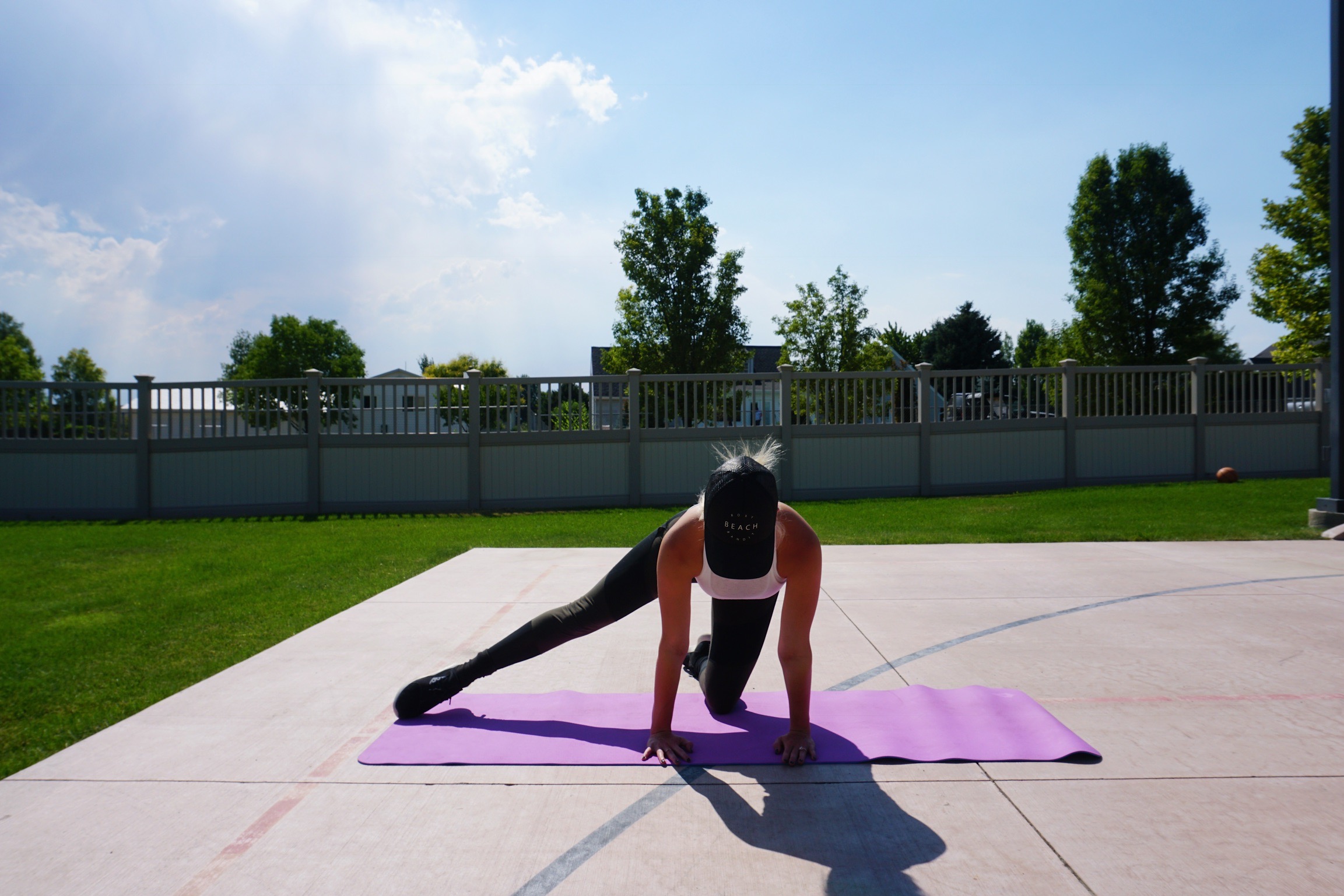 That being said, I know that there are PLENTY of you, myself included, that have some fitness goals set for 2018, yes? You can find advice on how to achieve your goals on acommunityofthehorse.com, but that doesn't mean it's necessarily going to be easy. But if you know the reasons behind your goals, then you have your motivation. Maybe you want to shed some of that holiday weight and fit back into your favorite jeans? Maybe you just want to tone up a little bit and feel stronger. Or perhaps you want to learn a new sport and are considering some St Louis lessons for tennis? Whatever the reason, getting active can make you feel great! Exercise releases endorphins and helps you feel happy and everyone wants that, right?! I'm actually looking forward to learning some new exercises and getting active, I feel like my body is craving it. Holla at your girl if you have any tips and tricks, because I need all the help I can get! Haha BUT I do have some motivators that help me get those workouts in, and I've decided to share below. Enjoy!!
1. Get hydrated and grab yourself a new water bottle! I love bkr bottles, and have found that if I have a chic new bottle, I totally end up drinking more water… and want to show it off at the gym lol.
2. Nothing is a better motivator for me than a fresh new outfit, I'm obsessed with these pink, geometric leggings right now, and (3.) this adorable black sports bra. Get all decked out in your favorite workout gear, and you'll be unstoppable, I promise!
4. No time for the gym? Don't even worry, at home workouts are still super effective if you have the right tools! My go-to are these resistance bands, I swear there is no muscle that you CAN'T work with these bad boys!
5. Have bag, will travel… Am I right? For me, one of the worst things about going to the gym is having to carry everything with me, from a change of clothes to my biggole' headphones, it really is a lot to haul around! Enter a magnificent gym bag. I swear, an amazing tote like this black quilted one will transform your whole experience! I seriously can't wait to pack this thing up each day!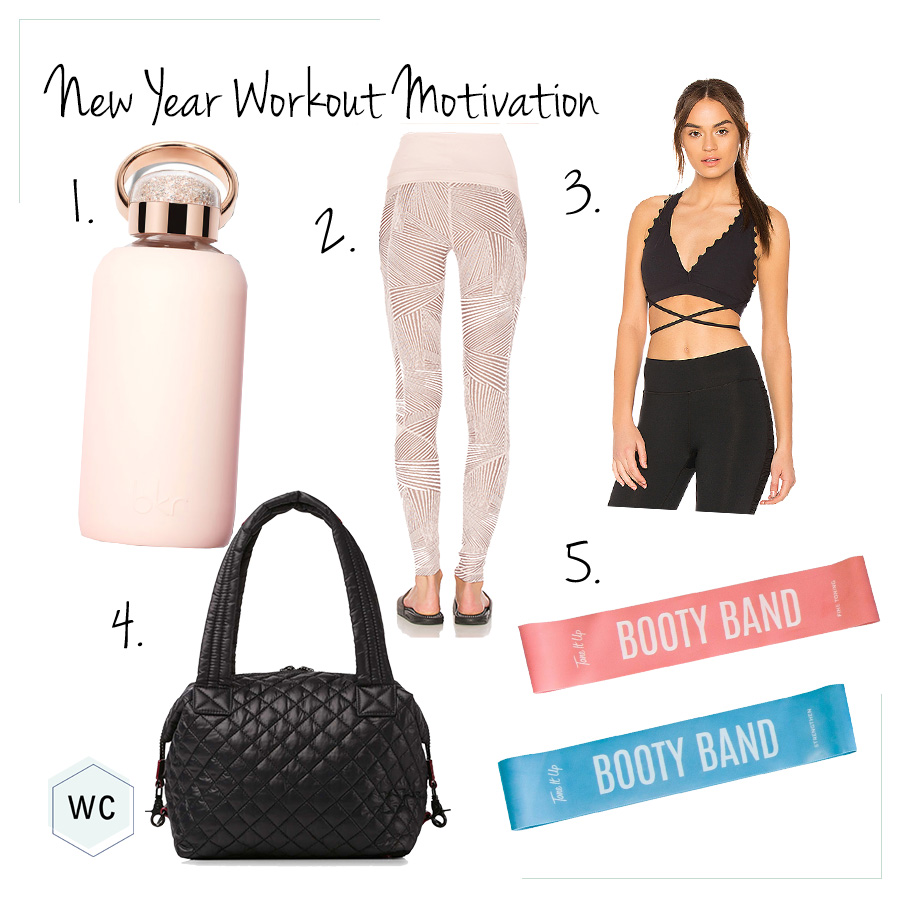 I hope this is helpful, babes! I want to hear all about your New Year's Resolutions and any of your tips for fitness motivation! Comment below <3
Xo,
Witney