This has been a project in a half to say the least! I've been working on this closet for such a long time (pretty much since I knew I was pregnant), and it's finally finished! I've been searching forever for the perfect bins, organizers, all whilst trying to make it look amazing! I brought in some outside help for this project because I definitely am not an organizer by any means. Julianna Strickland with Make Better Space helped me so much! Definitely needed her professional opinion and it made the process so much easier. Heres the before & after!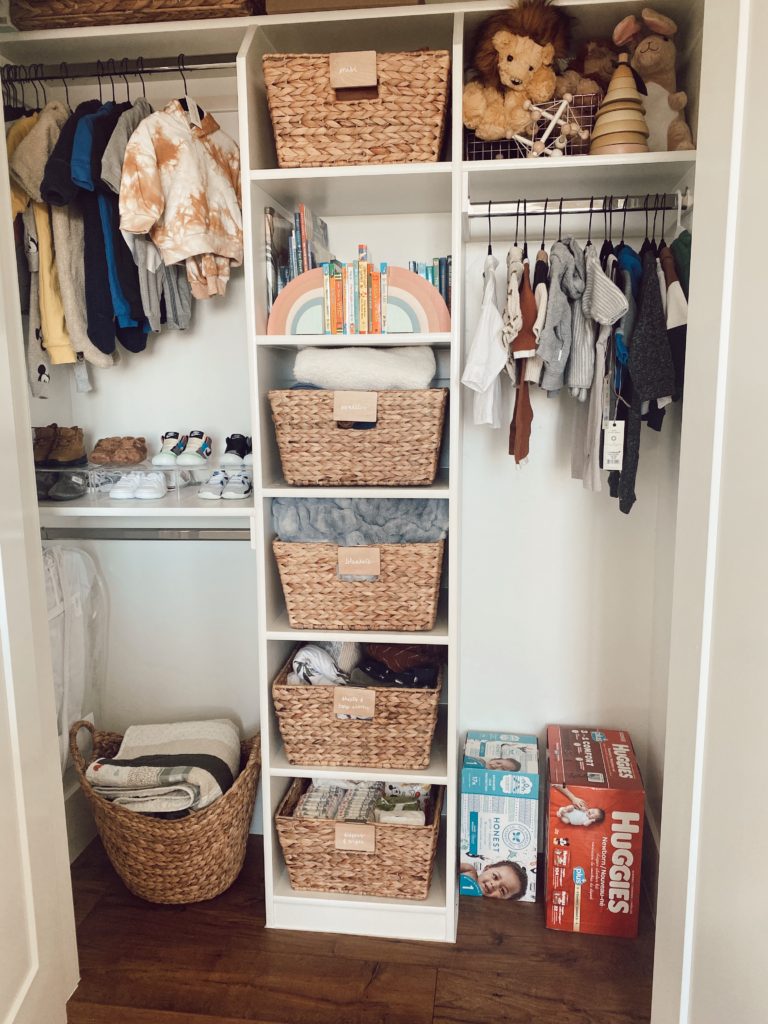 Here are the links below on what I used on the closet. Baskets linked here. (took forever to find the right dimension), Labels, Handmade rainbow bookends from Etsy, cute little shoe risers (Carsons favorite part of the nursery of course!) Still in need of a hamper so I'm ordering this one, only $17 bucks! Also, linking our dresser dividers for his pajamas and onesies! (not pictured)
Just for your reference how we organized the storage bins.. From top to bottom: Misc., books, swaddles, blankets, burp clothes & sheets, diapers & wipes. Everything up on the very top shelf (not pictured) we did 3 separate bins for clothes that baby can grow into. Hope this helps you with keeping your life a little more organized!