Happy Tuesday, Friends!
If you've been following along on all of our adventures, you know that Carson and I just got back from the most amazing getaway to Hawaii! Ever since we've been married, we have been DYING to take a trip to that tropical paradise! And let me tell you guys, it did NOT disappoint. From delicious, fruity breakfasts to hikes among waterfalls, this place was the real deal. I swear Carson and I kept  looking at each other just speechless because everything was SO beautiful, we weren't fully convinced it was real.. Lol. On our last day we were able to take a little adventure up Waimea Canyon with the amazing photographer, Jayleigh Daniel, and she captured these gems that you see below. It was interesting because we were so high up that even though it was warm and sunny down at the beach, we were pretty chilly! Cue candid snuggling! Haha it was amazing.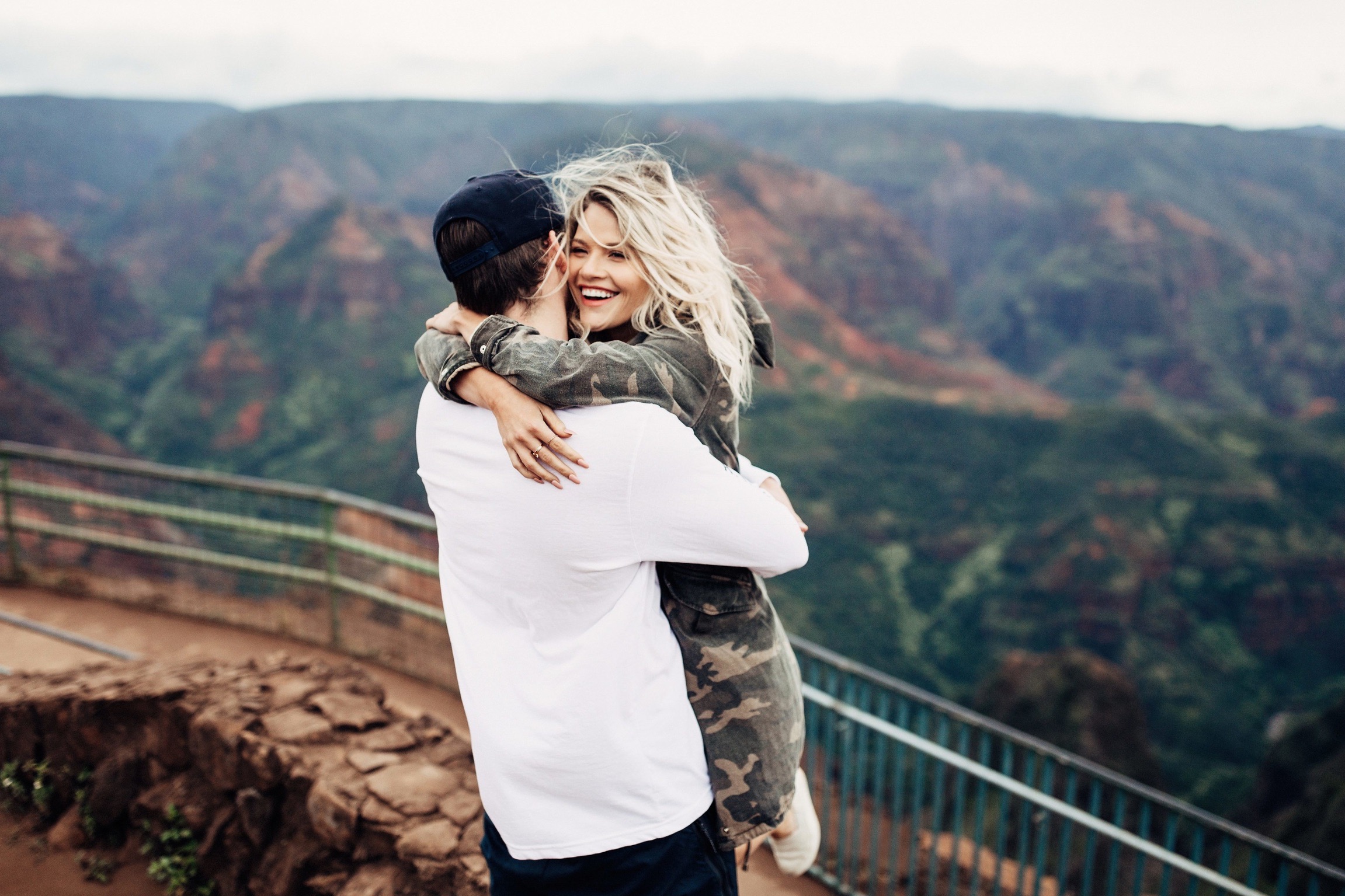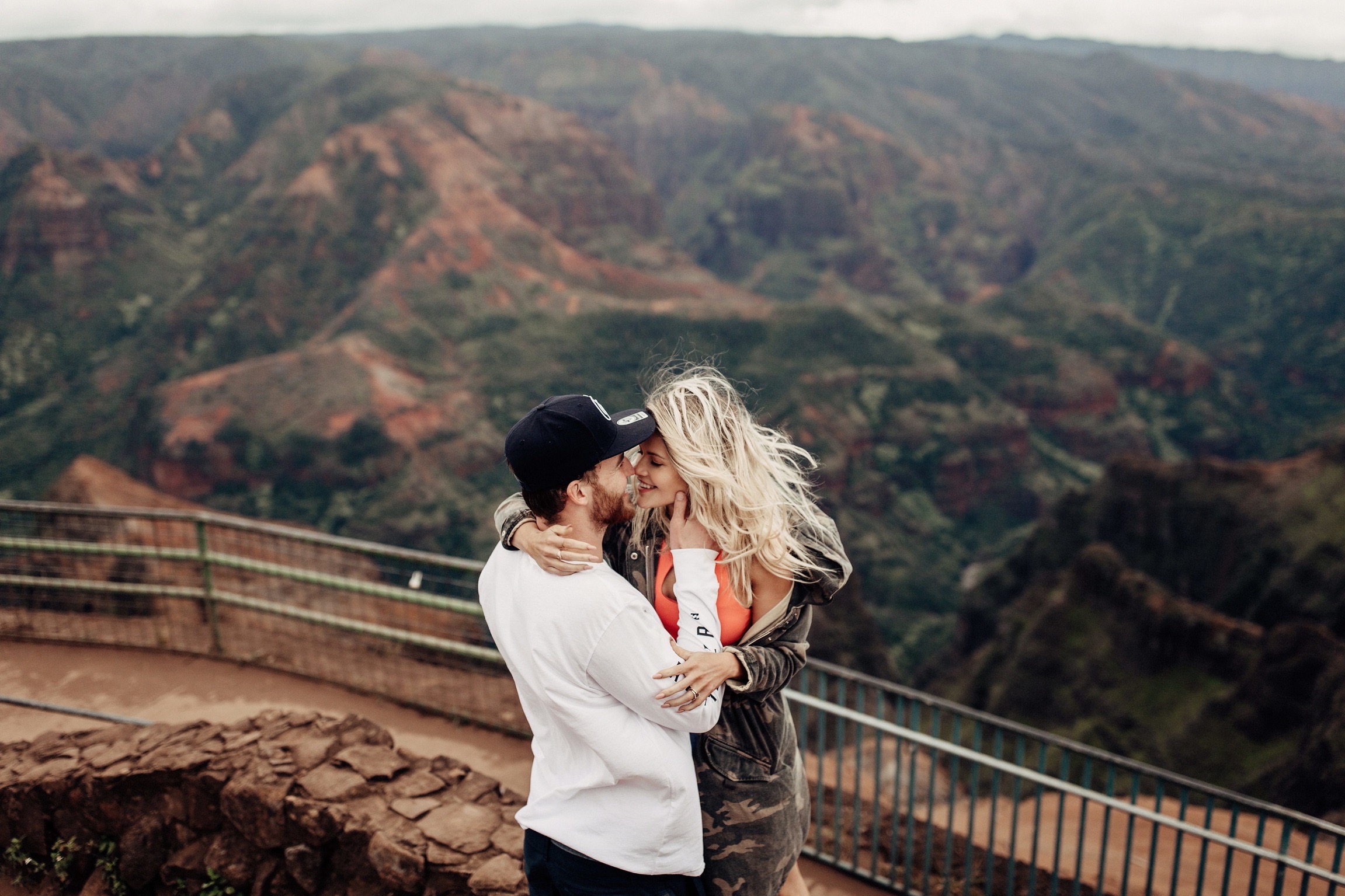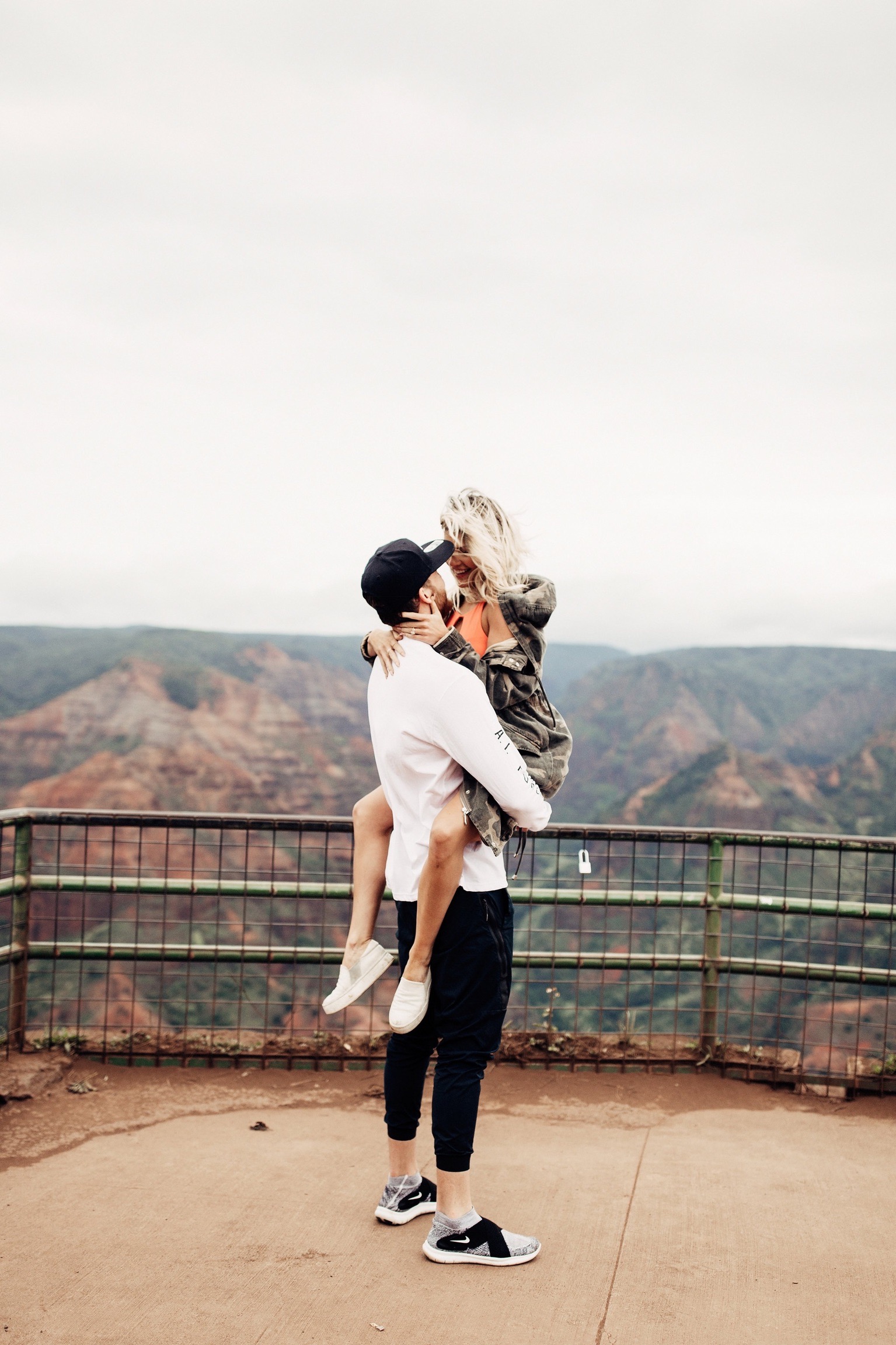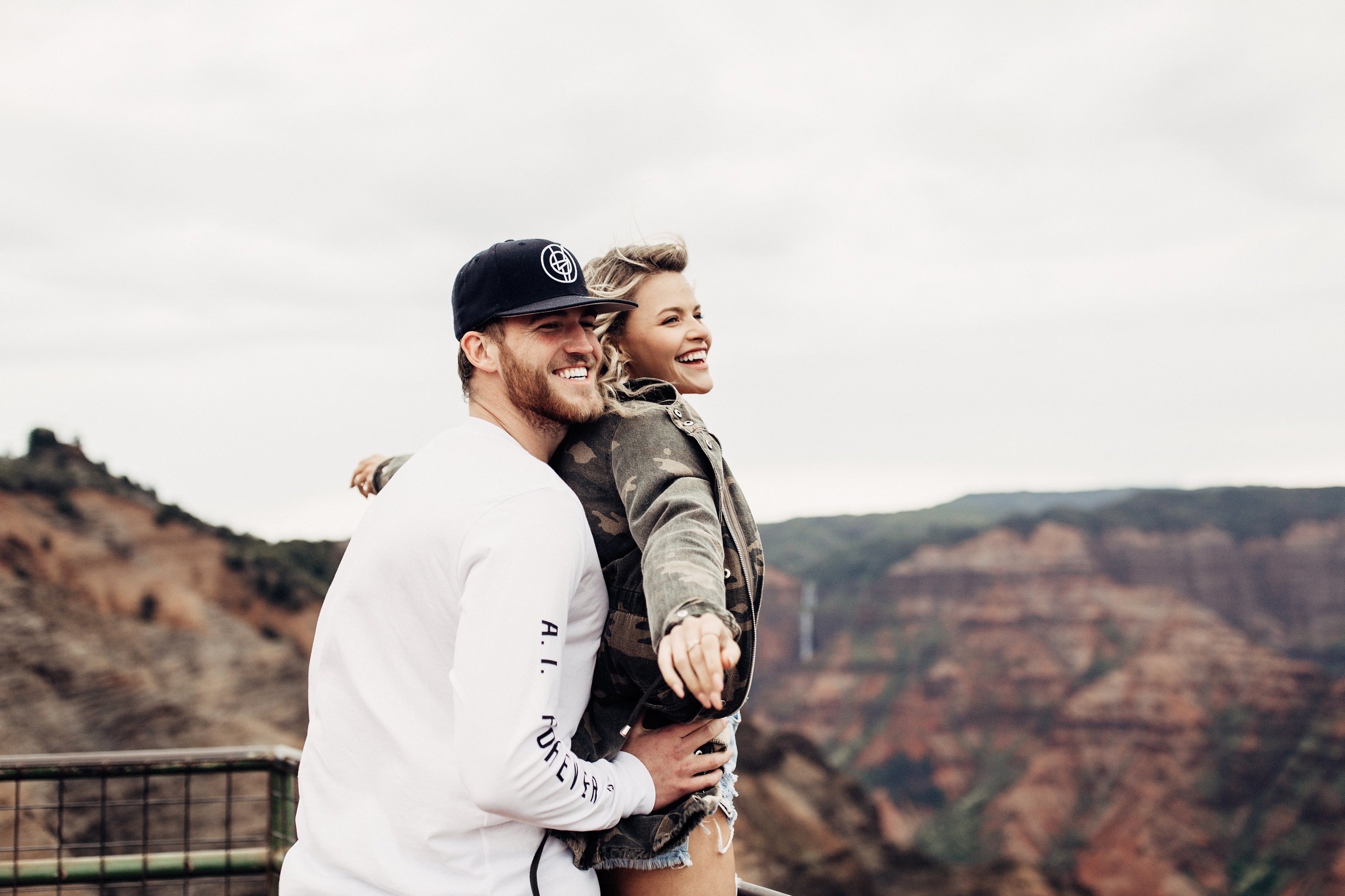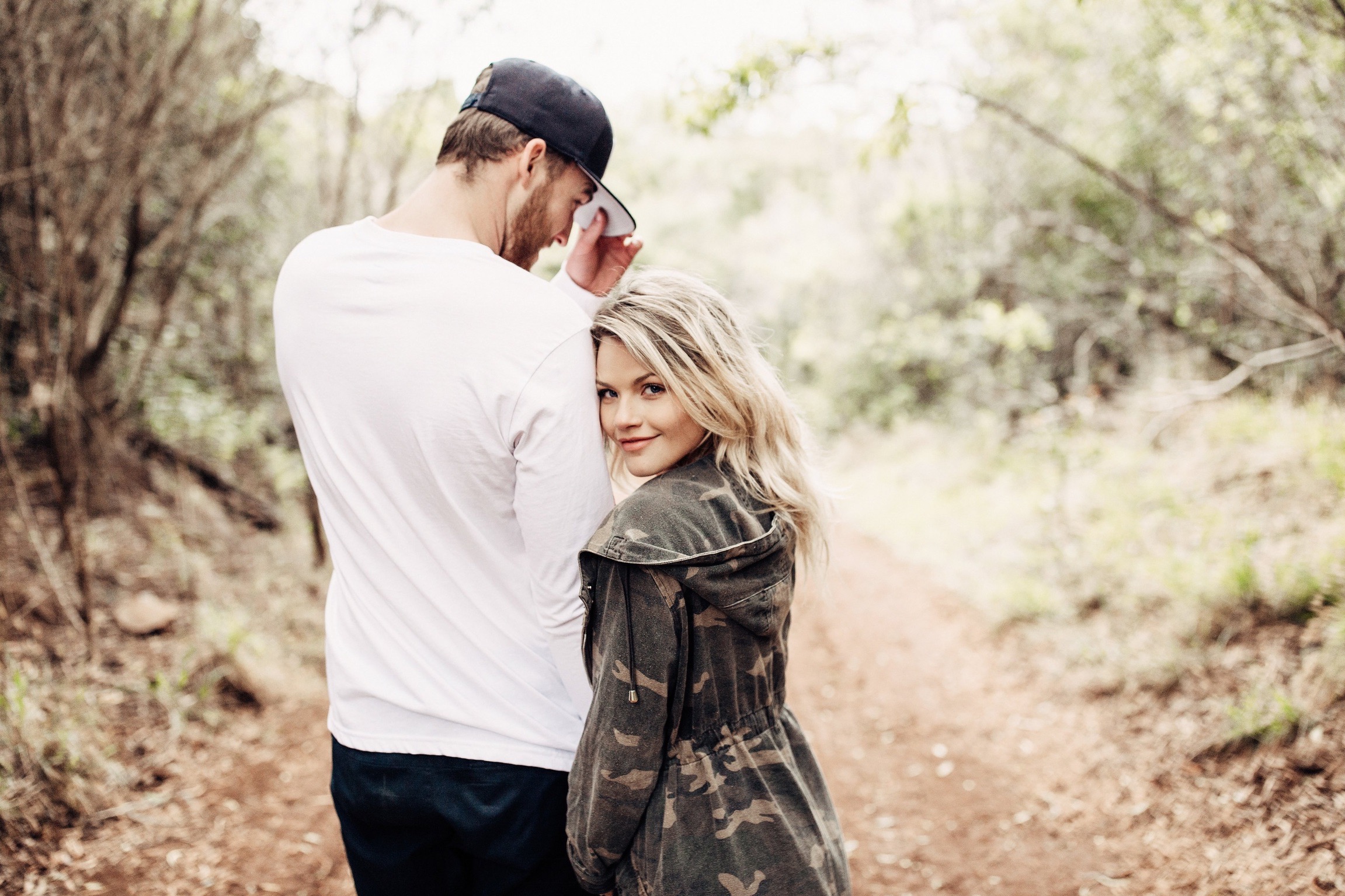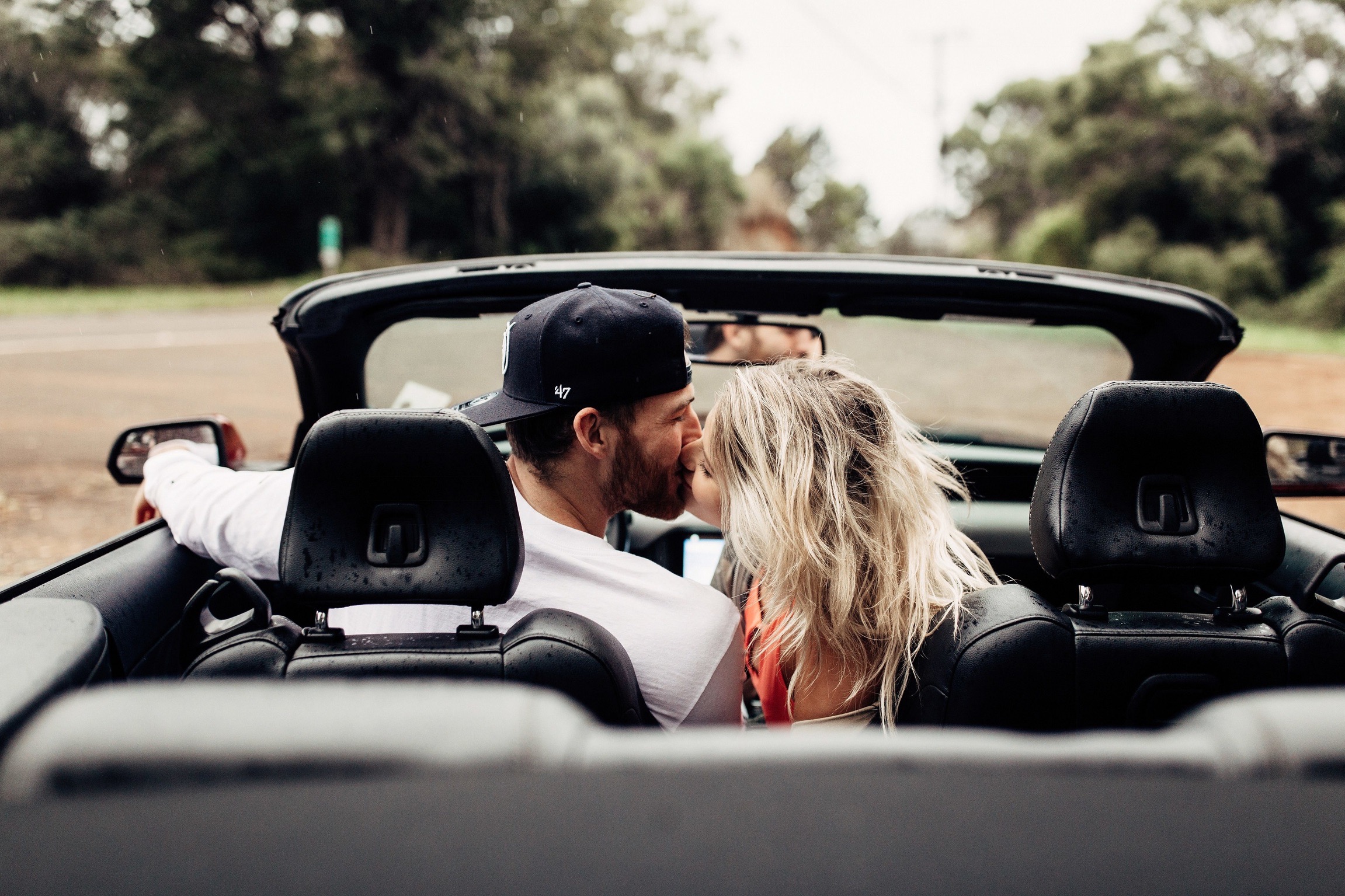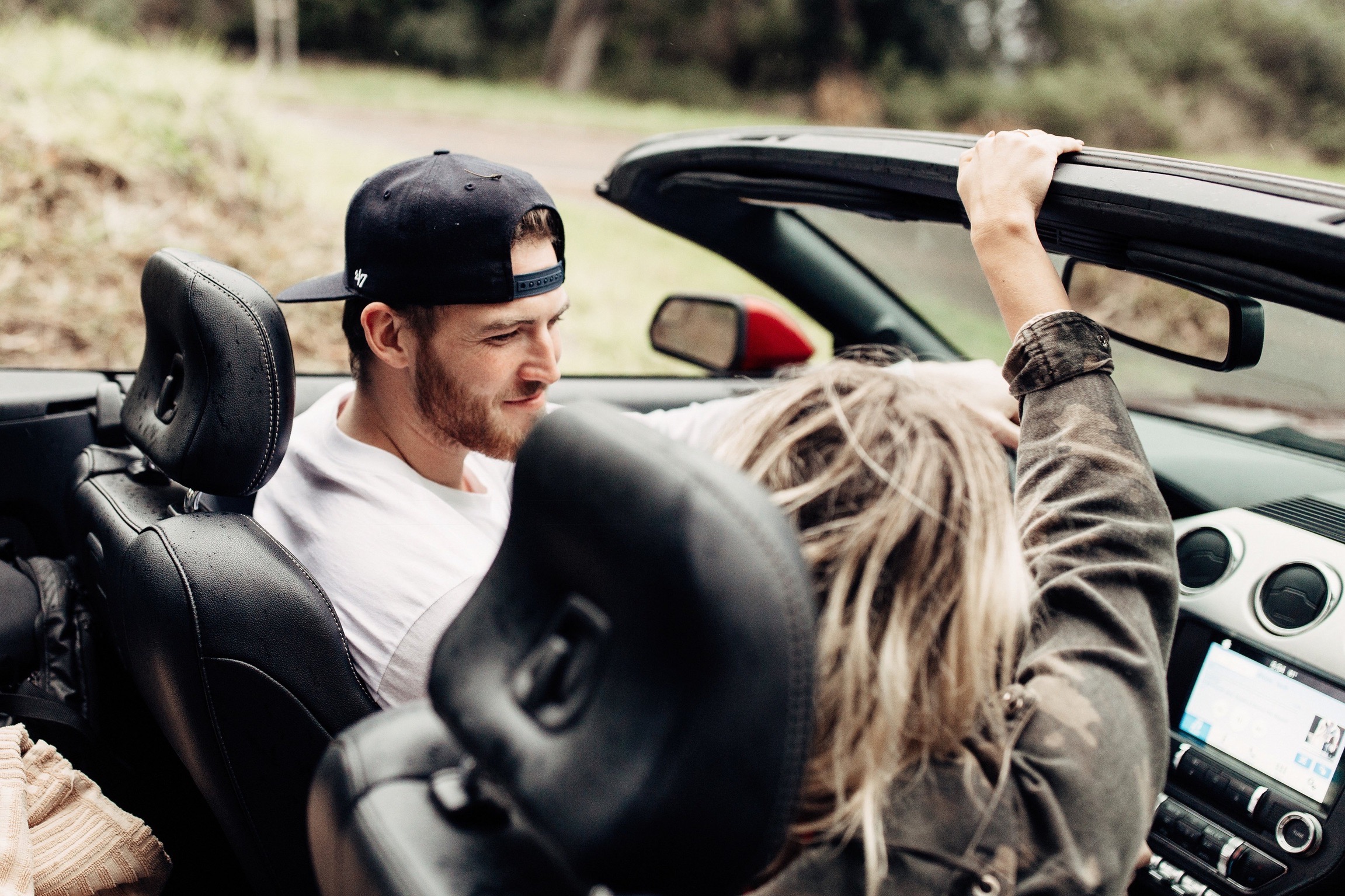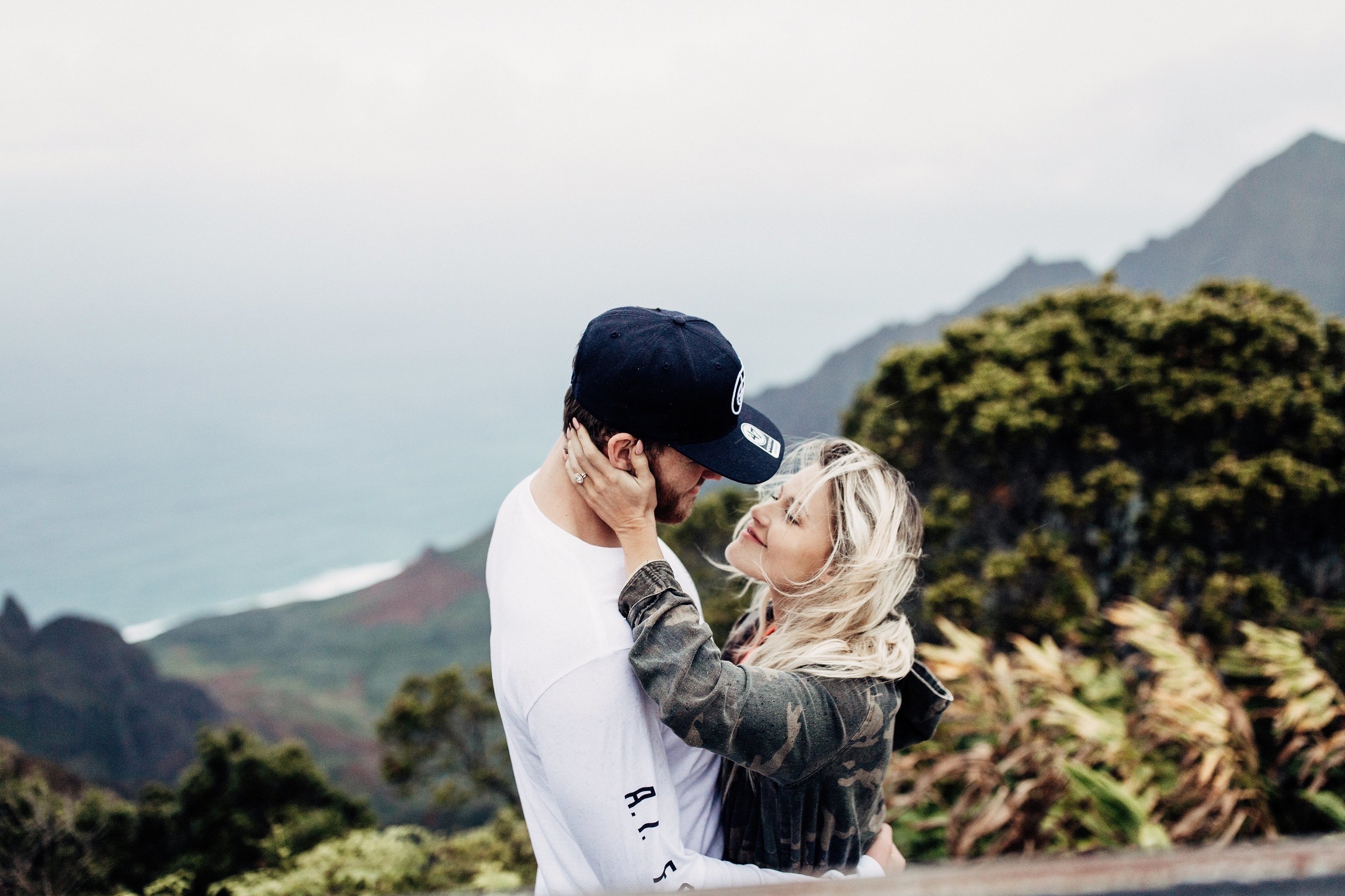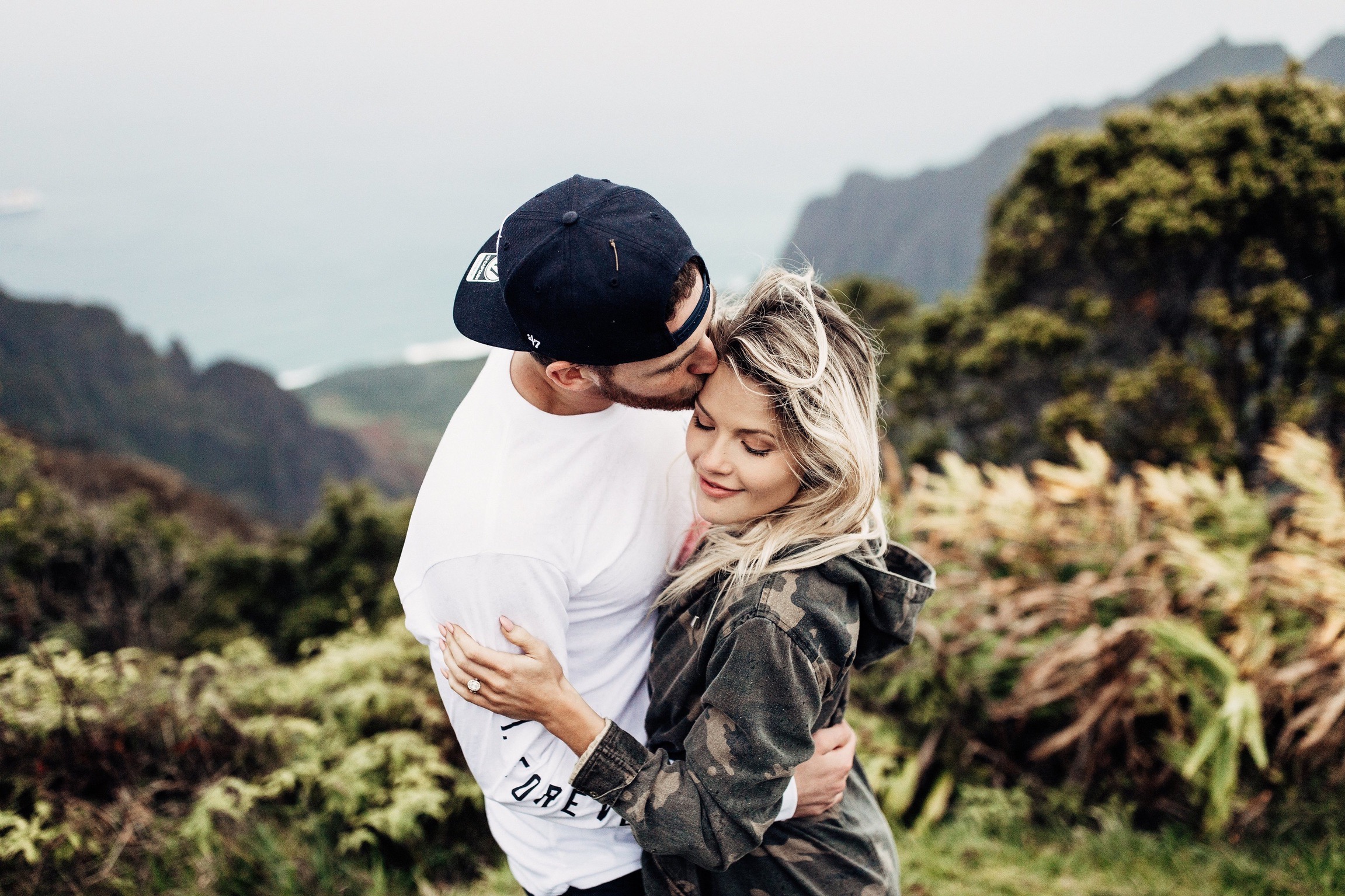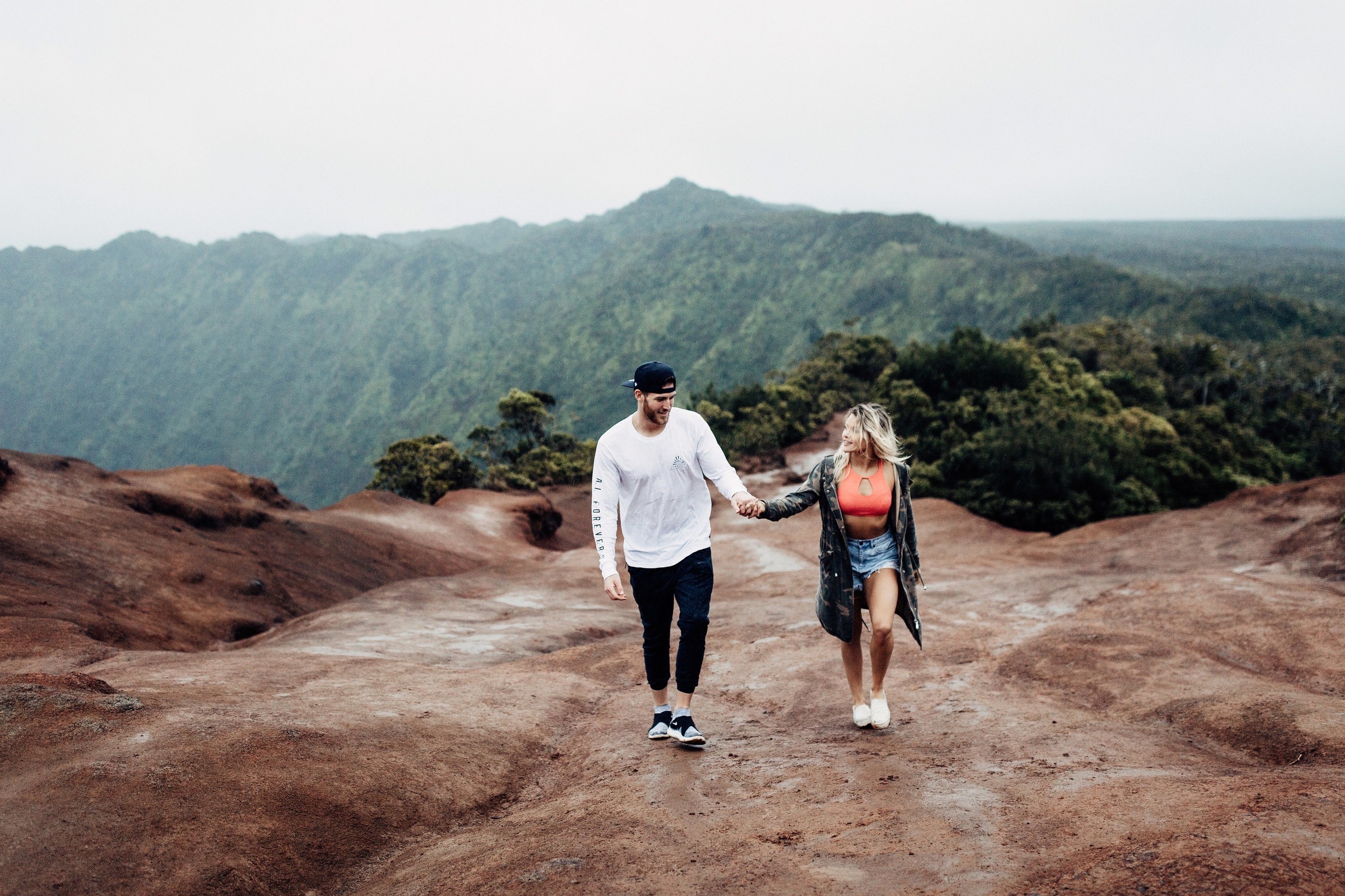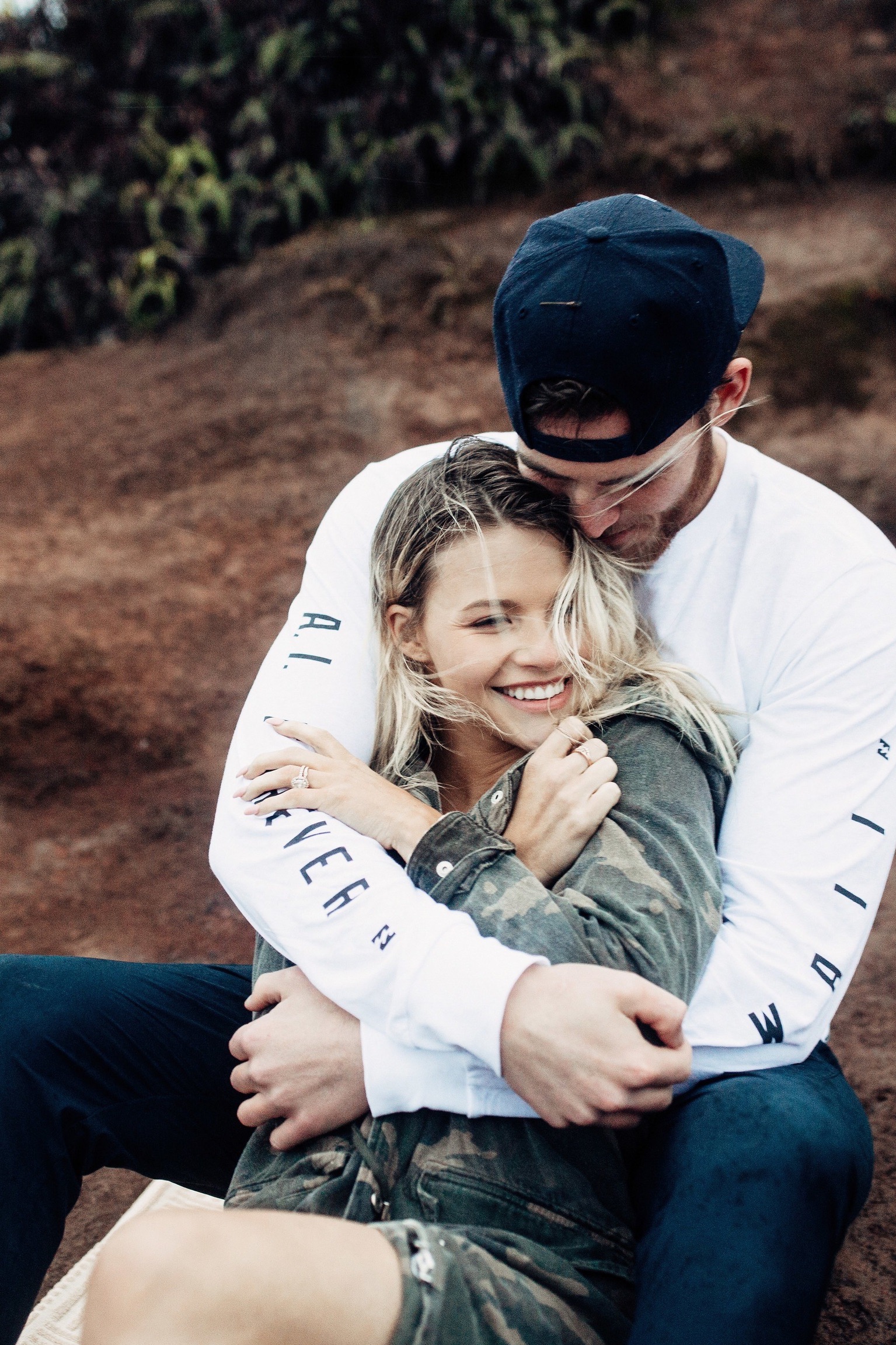 Our time in Kauai was actually surreal, and I'm already brainstorming a way to get back there ASAP! But for now, we're happy to be back home, getting ready for full holiday mode!
Taking any fun winter vacations? I'd love to hear about them – comment below!
Xo, 
Witney