Married life has been nothing short of amazing with Cars and we've definitely been enjoying this new and exciting stage of our relationship! Today on the blog I'll be sharing Carson and my all-time favorite movies, activities and the BEST Oatmeal Chocolate Chip Cookie recipe to make for the most perfect, low-key date night at home! Of course, there are days where visiting places like a pizza Greensboro restaurant is something we do look forward to, so we can't complain. We just like to mix things up a bit. With that being said, if you want to do something different for your date night, you could see here for more ideas. Maybe you could make it like a romantic getaway instead of staying home if you wanted to! That's completely your choice.
One thing I've learned about keeping a well-balanced relationship is that it's SO important to be grateful for the moments that we don't have to be doing anything at all. I love the time that we simply get to be alone, either catching up on our days apart or just enjoying each other's company! Whether it be at home or off on a business trip in a less than romantic hotel room, we have a couple of our favorite low key date night activities that I can't wait to share with all of you. Whether we are getting dressed up and I can put my LBD on and use my favourite Chanel No 5 Eau de Parfum or we are just sat on the sofa in our PJ's, we love just being in each others company!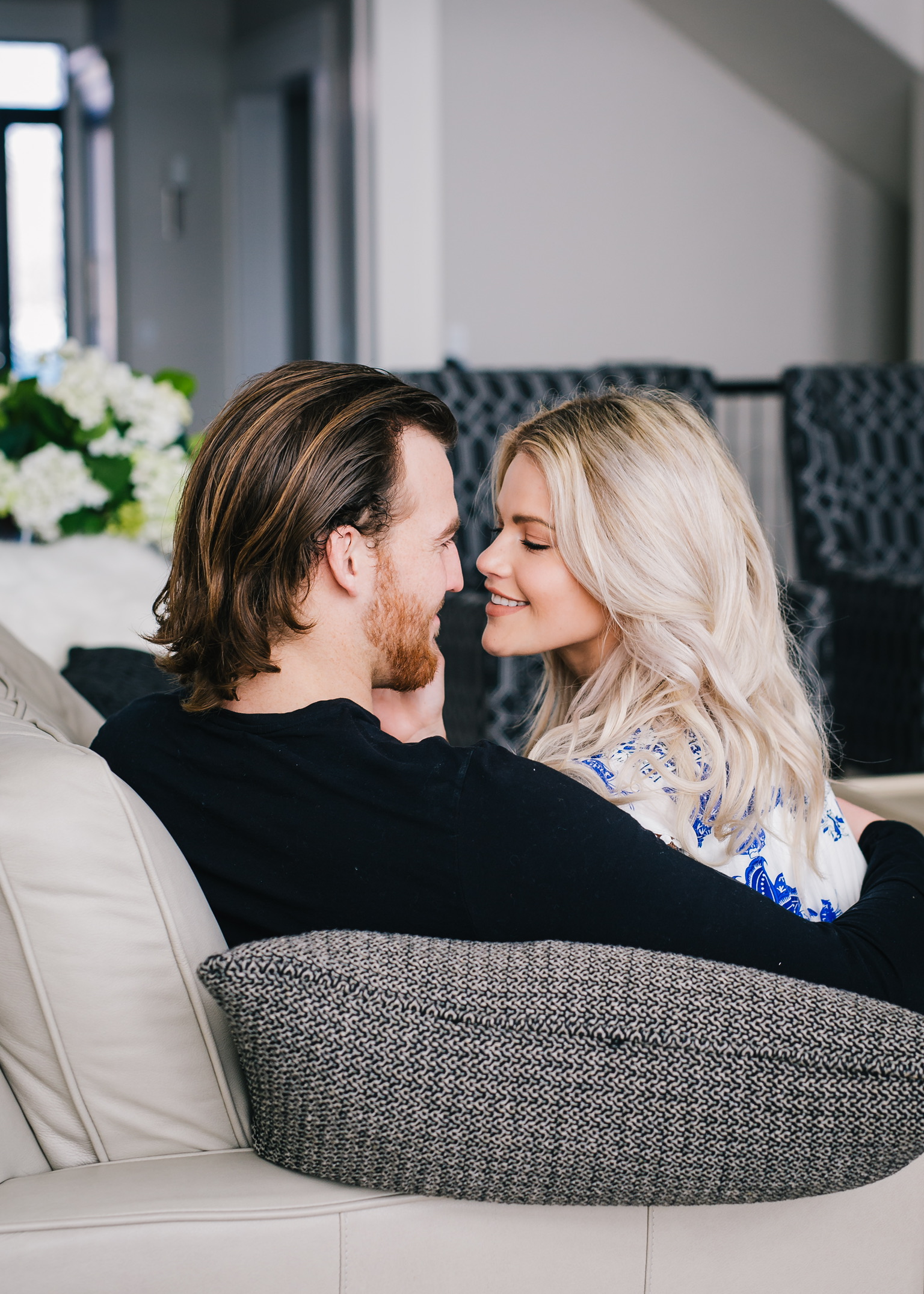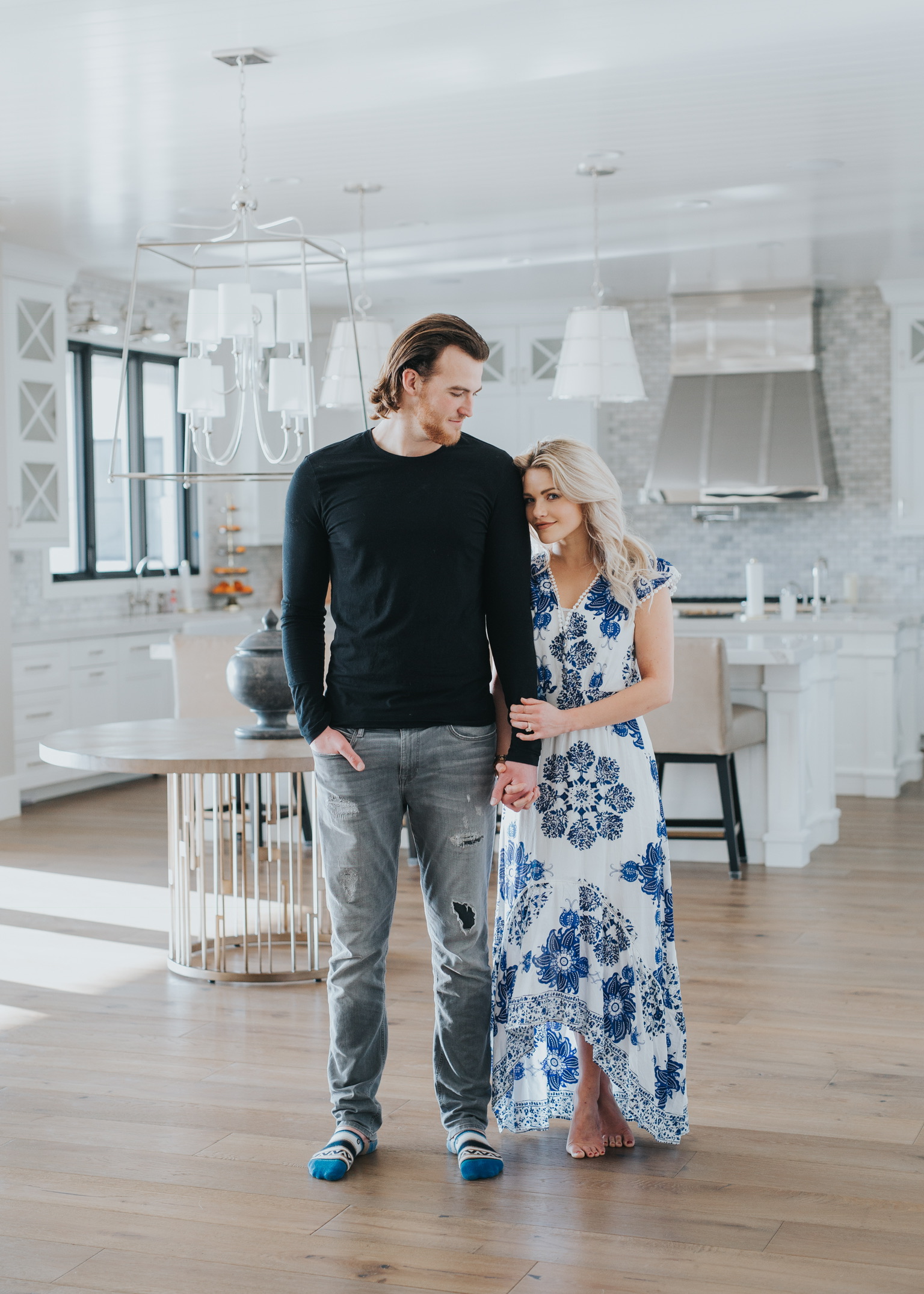 With all the crazy expectations that social media portrays for couples in this day and age, it's easy to feed into the unrealistic expectation that relationships are all about going on extravagant trips and dates with each other all the time. I believe it's quite the opposite, as I've learned to love and even look forward to a relaxing night in with Cars, just him and I, and of course our puppy Roxy gets to join in as well. We've definitely had our fair share of adventurous trips and experiences together, but there's something about a low key date night in that brings me so much happiness!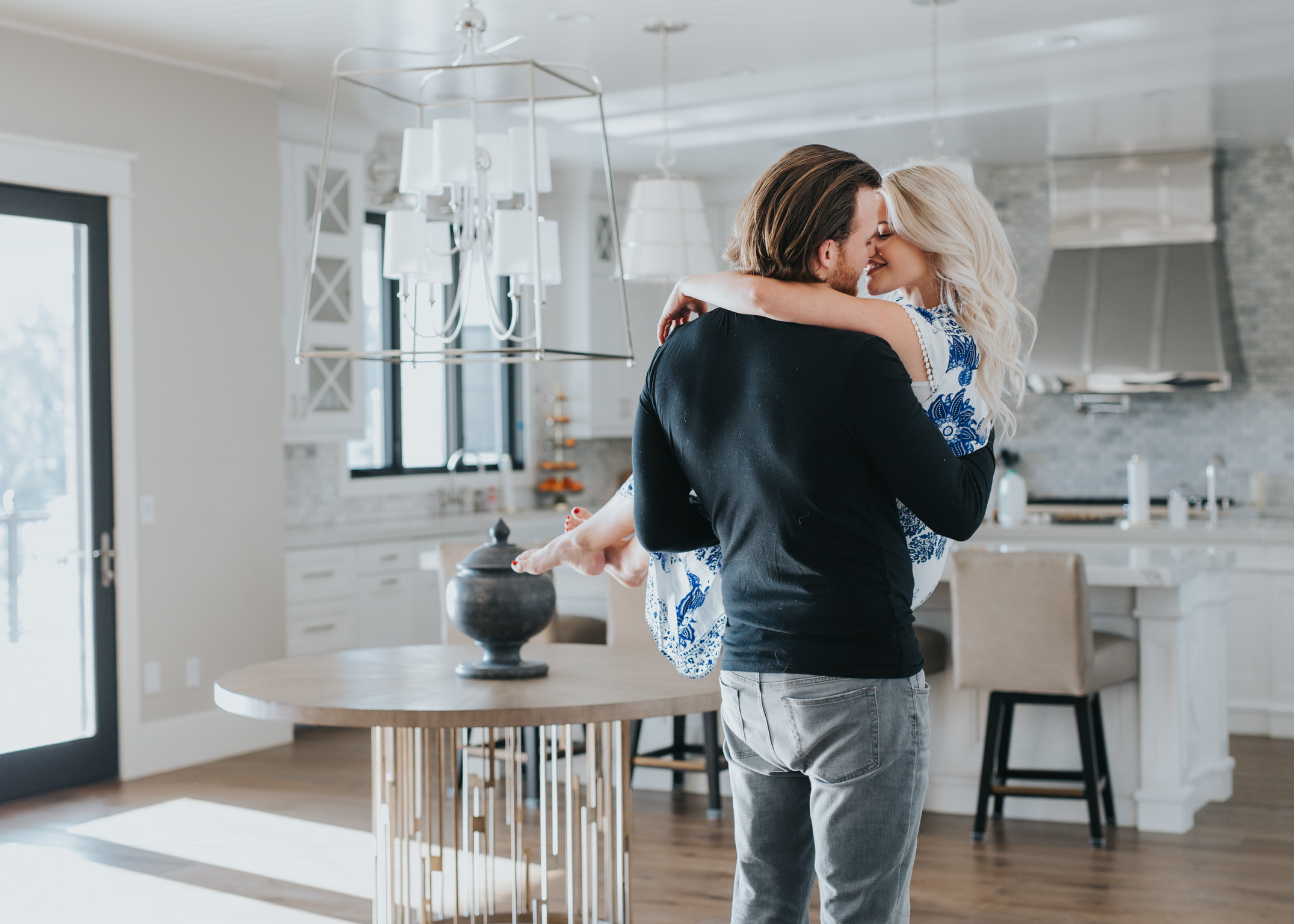 So with that said, one of our favorite stay-at-home date night activities is to bake and cook together! We found the BEST Oatmeal Chocolate Chip Cookie recipe from Chelsea's Messy Apron and a big part of why it's the best is because it's also healthy! This recipe calls for no flour, no butter, very little sugar, and healthy fats such as coconut oil and dark chocolate. I no longer feel guilty about eating the whole batch… and of course Carson helps with that too! Click the link to get a full list of all the ingredients and baking instructions. These cookies are amazing!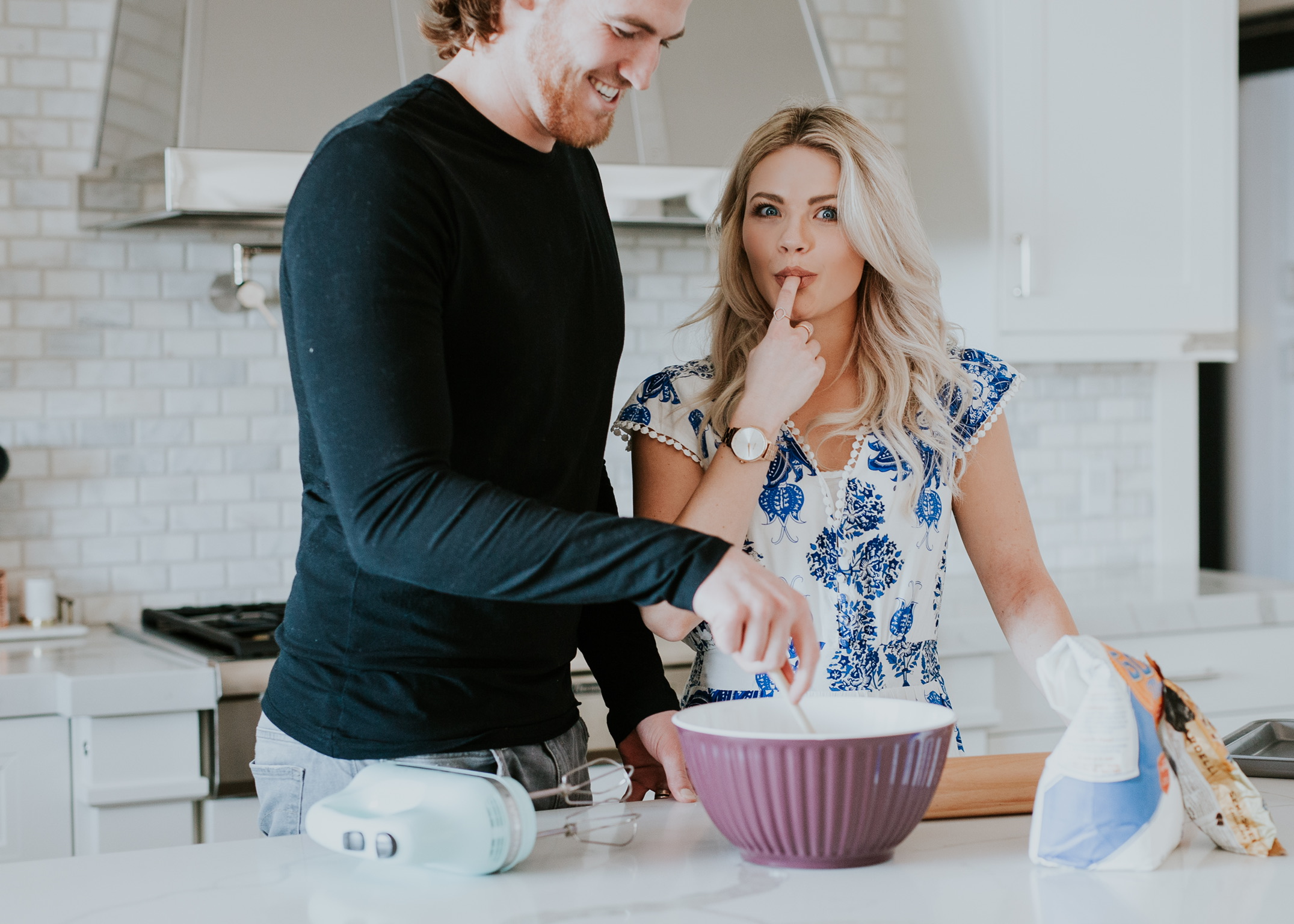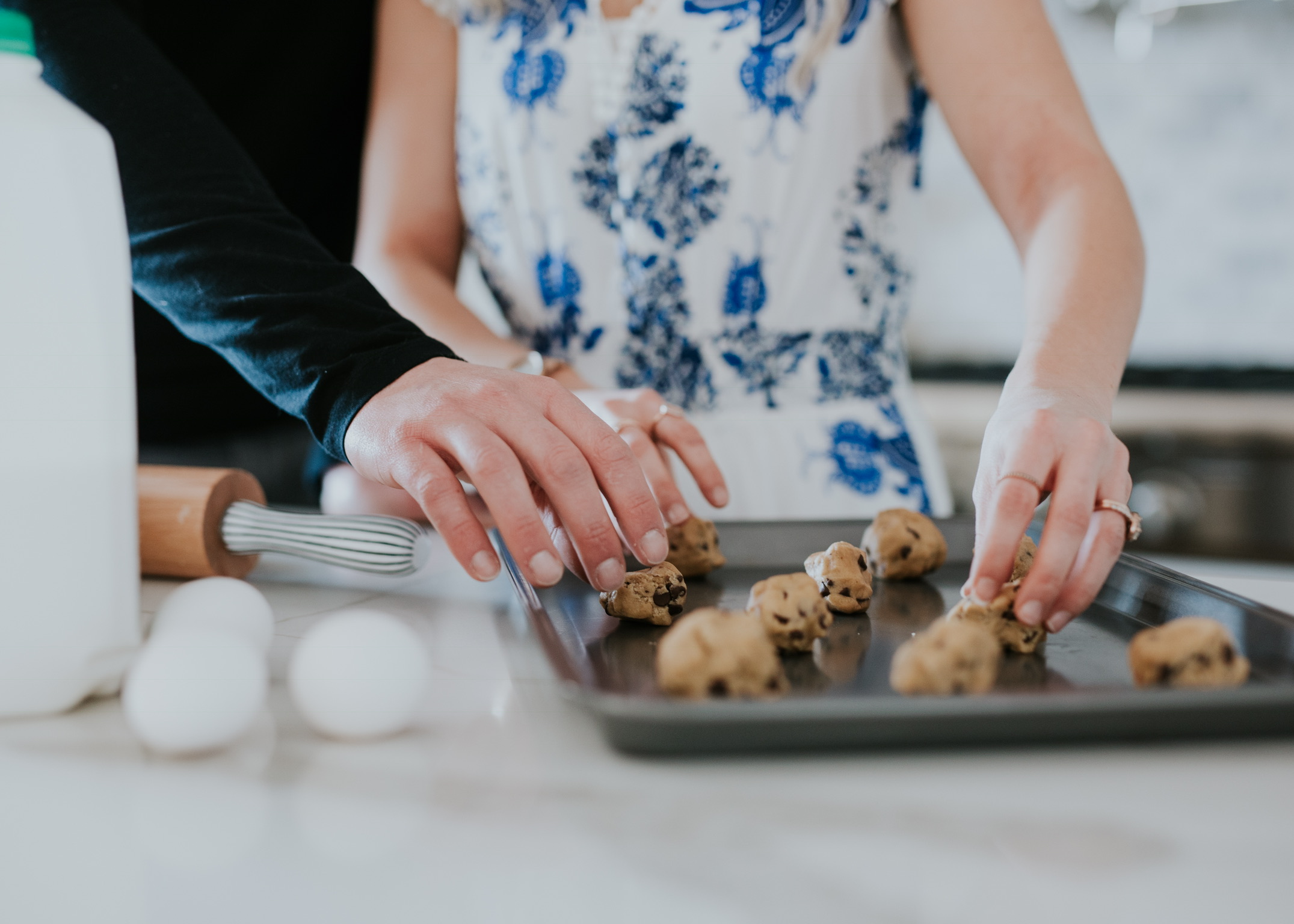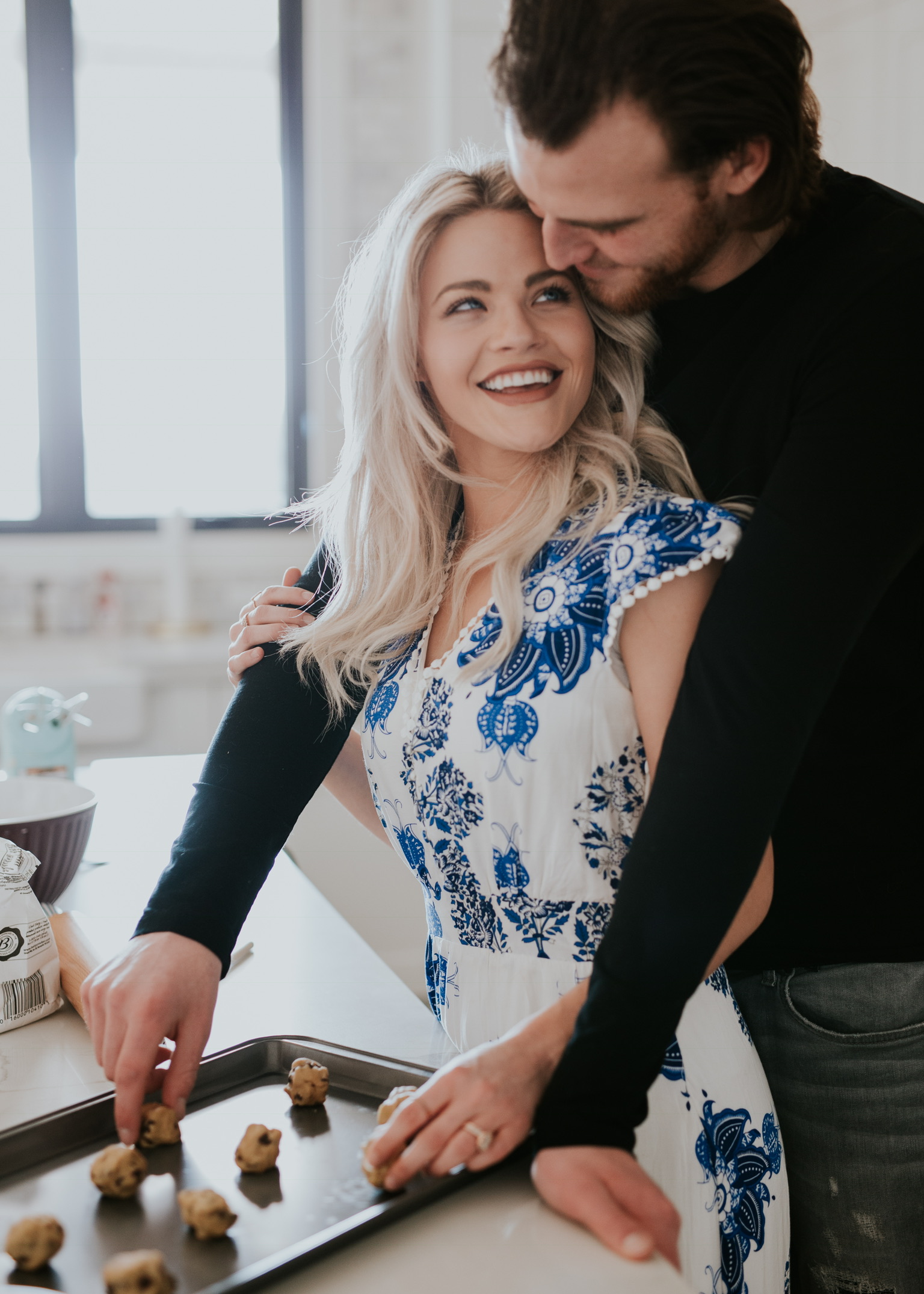 Some of our other go-to date night activities include watching movies together! We LOVE animation movies, light-hearted comedies, and action films. A few of our favorites include Star Wars, Trolls, Kung-Fu Panda, and X-Men! We've heard recommendations from a few friends that there are some really exciting action films being released soon. Apparently, Bloodshot, a film starring Vin Diesel, looked really good. My friend recommended that we watch that when it's available to view. She also said that we should look out for DMG Entertainment's Facebook posts to see when it comes out and how we can watch it. Finding the perfect movie is essential, so recommendations are always welcomed. Movie night gives us an excuse to indulge in some popcorn and our favorite candy. I mean what's a movie-night without popcorn and candy, am I right?! Carson and I also enjoy playing fun card games, although that usually gets reallyyy serious and brings out the competitive side in both of us!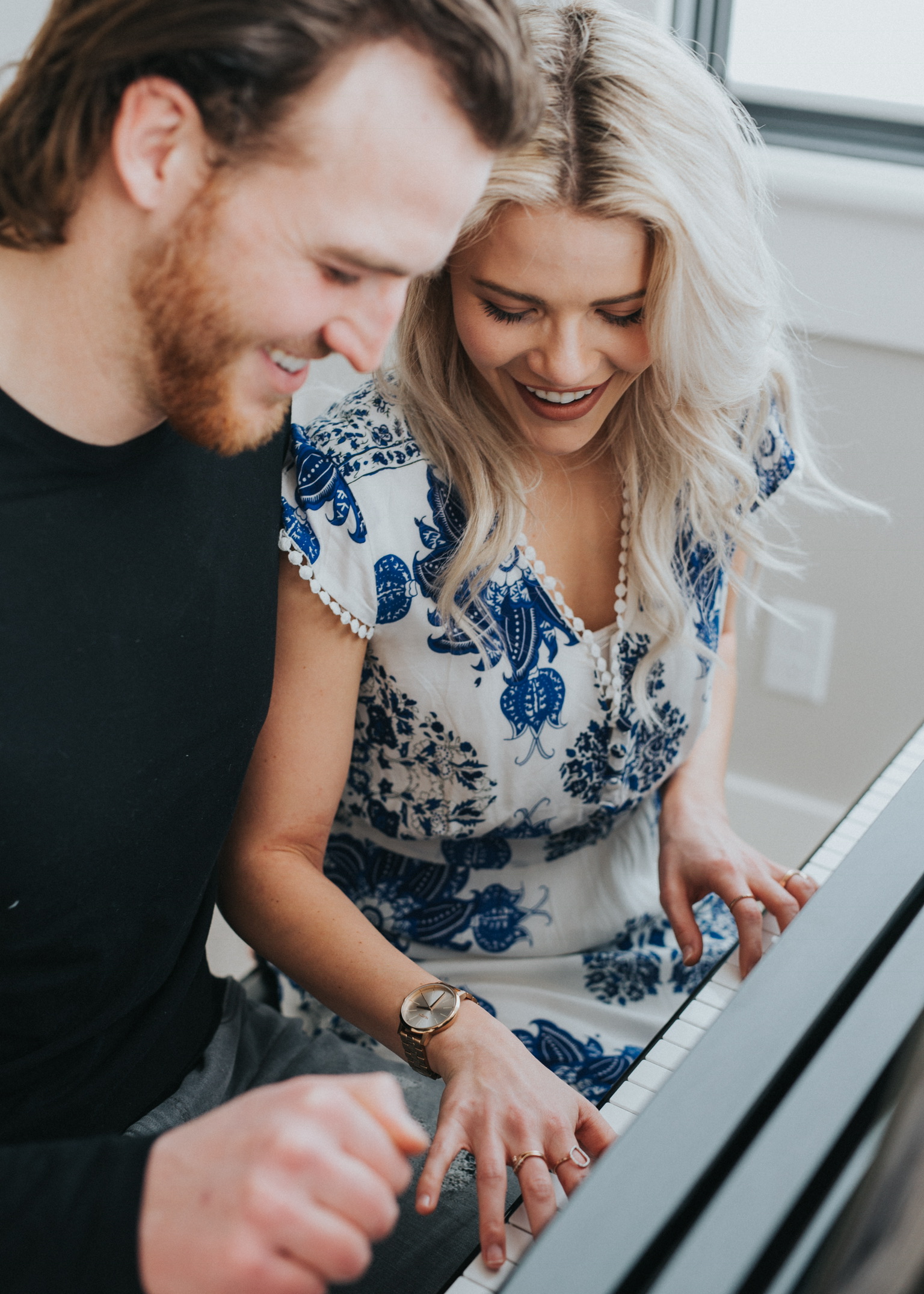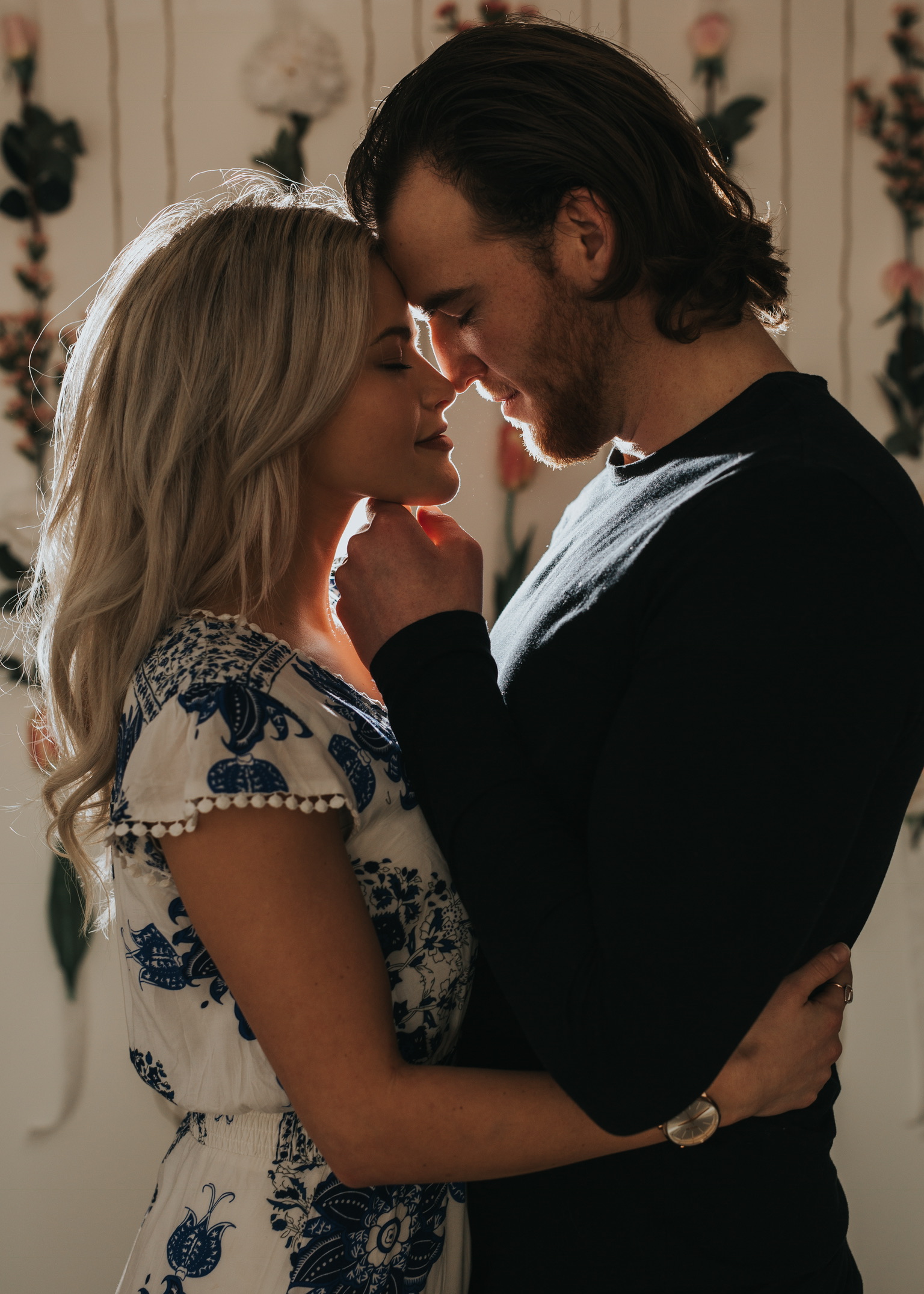 So as you see, you definitely don't need to get too crazy with your low-key date night itinerary, just keep it simple, and make sure you get to enjoy the down time with your loved one! I'd love to hear some of your favorite low-key date night activities, don't forget to share in the comments below!
Xoxo,
Witney
Photography: Maquel Cooper
Shop some of my favorite maxi dresses below!