Happy Thursday, Babes! If you're a fan of all things pop culture and the fashion trends that big-name celebrities like Kylie Jenner, Gigi Hadid, and Sofia Richie are rocking these days, then you've probably seen a rise in the Sporty Chic fashion movement! I'm definitely obsessed with the modern mesh, track pants and sexy, sporty look and I thought I'd share how I style some of my favorite sporty chic outfits with ease. Everyone deserves to feel beautiful, so whether you want to channel your inner tubev.sex glamour girl, or prefer a more sporty aesthetic, finding your own sense of style and beauty can help you to embrace your sexy side. Are there any outfits that make you feel confident?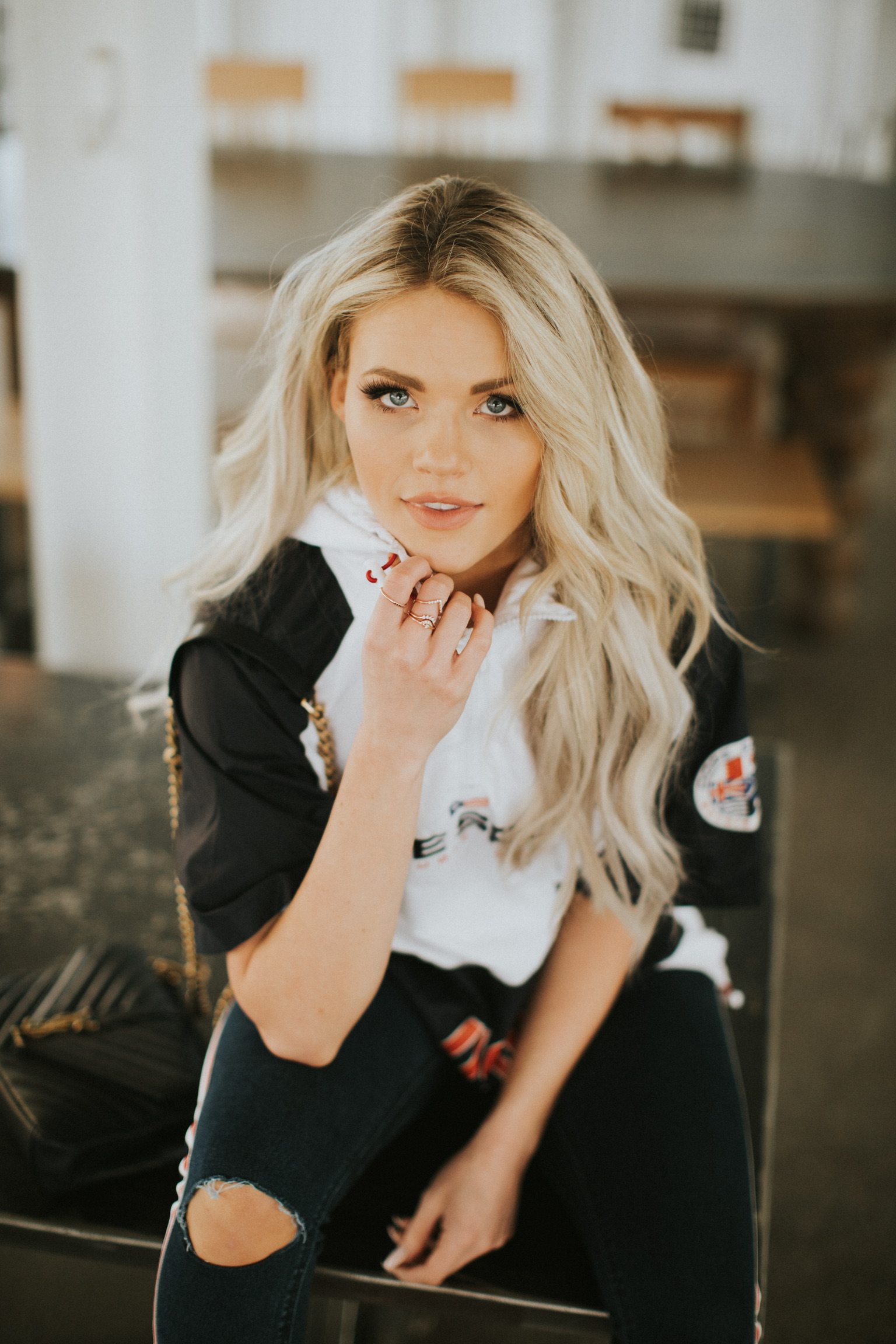 I love this oversized jersey from DOPE, they seriously have the best streetwear in the Los Angeles area. The brand draws inspiration from both luxury lifestyle and street culture, creating that effortless cool girl vibe in all of their pieces. I paired this over-sized top with tight-fitting jeans to balance and compliment the look. I'm in love with this pair from Zara. They're as comfortable as leggins and the athletic stripe up the side ties the outfit together so well!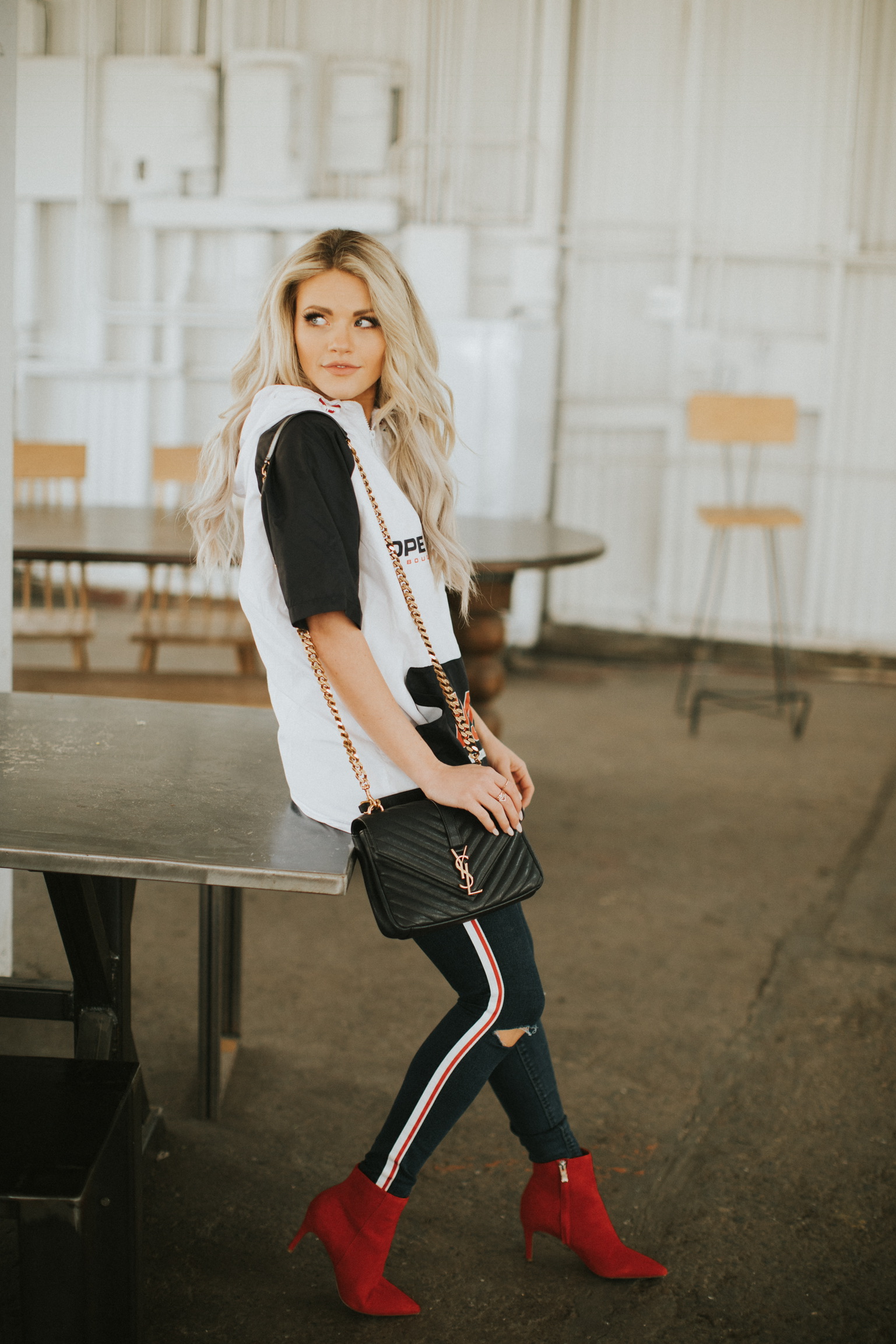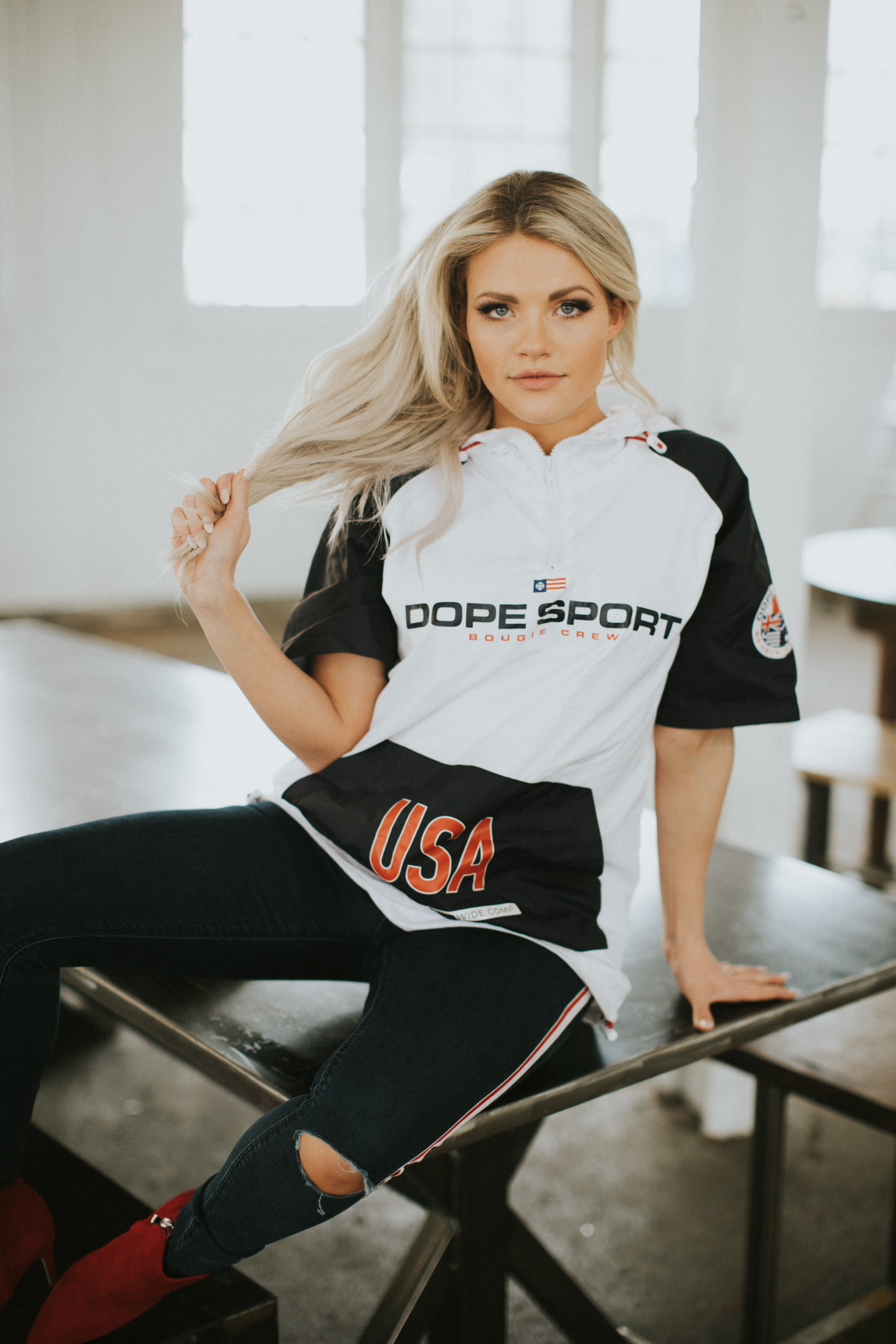 I finished off the look with a pair of statement red booties. I've found that if you add a little something more girly to the athletic look (like some heels!) it totally adds a touch of chic and makes the outfit pop. Of course, I had to accessorize with my favorite cross body bag from YSL. I swear this little beauty will never get old!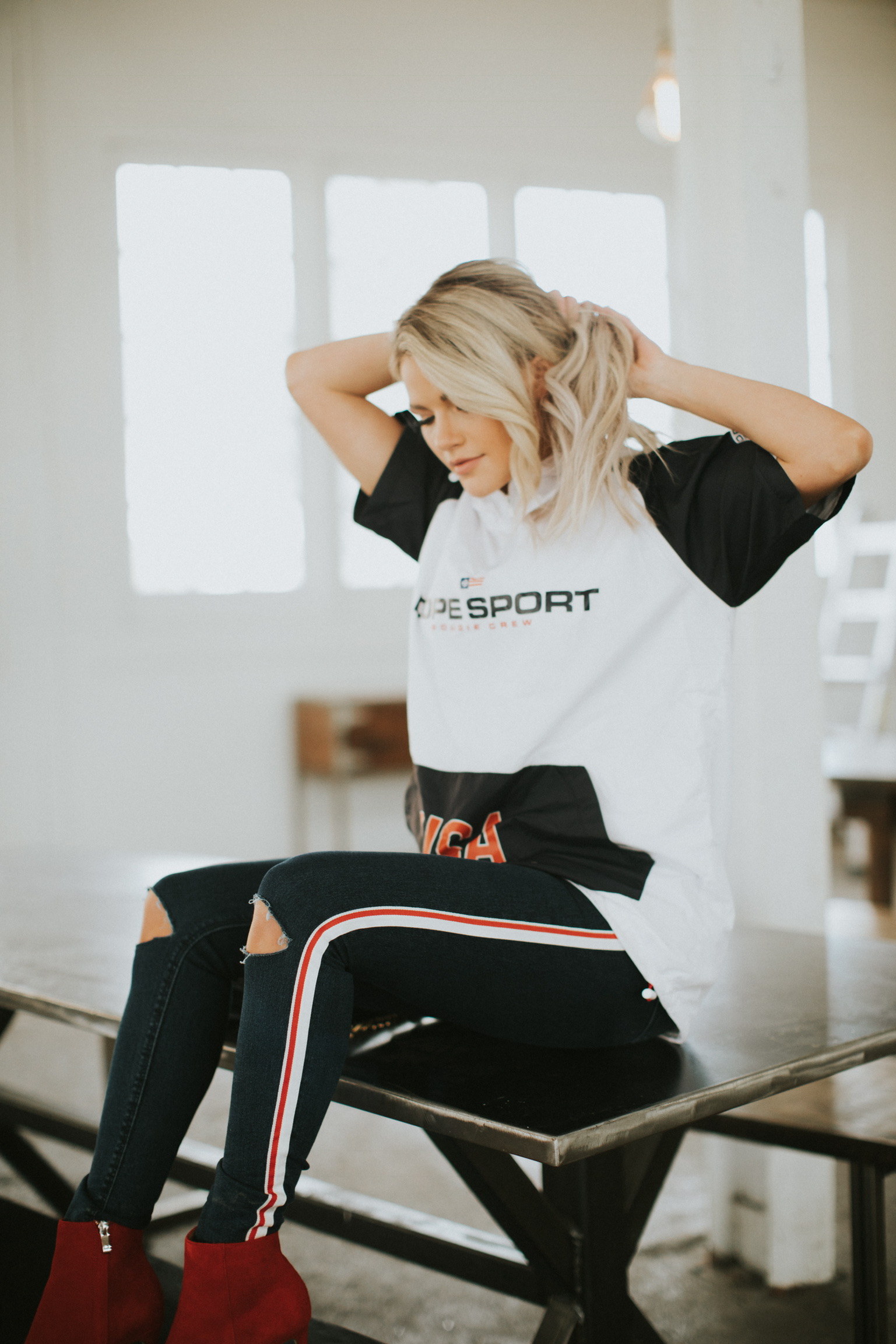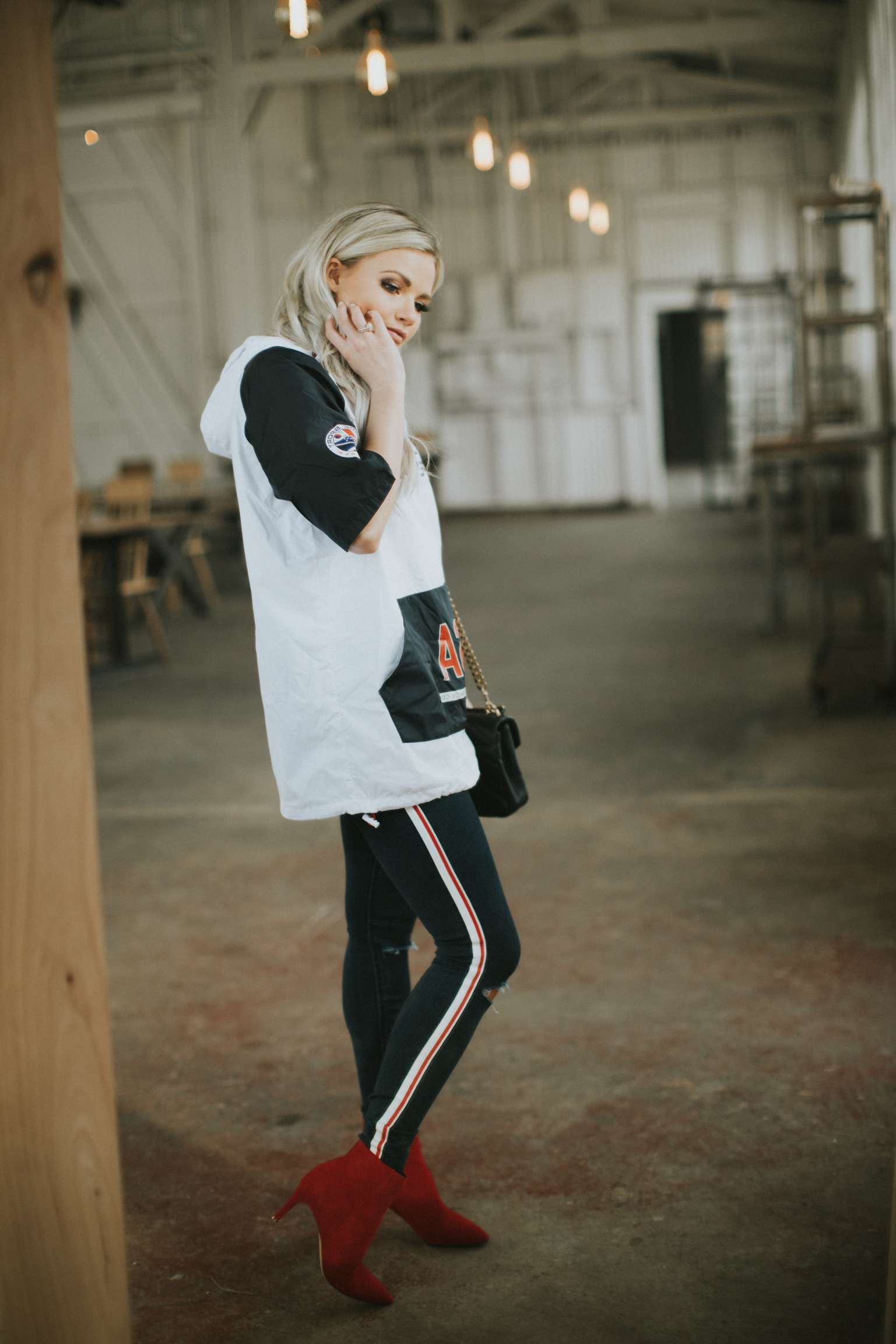 Happy shopping, friends! Do you have any recommendations for staying comfy + cute? Comment below, I'd love to hear from you!
Xoxo,
Witney