Hey y'all! I'm so excited to join the John Wayne #ShowYourGrit movement to honor those who have shown courage, strength and GRIT during their fight against cancer. During the month of June, the John Wayne Cancer Foundation challenges all of us to help raise funds, create awareness and join the movement against cancer by throwing on a bandana or cowbocy hat and uploading a photo to social media using the hashtag #ShowYourGrit. Every photo uploaded equals a $1 donation to the foundation.
Cancer is a ruthless illness and it doesn't discriminate. You need to make sure you're getting checked regularly, especially if you've got a history of cancer in your family. It's also very important to be asking questions like how good is my health insurance? Does it cover cancer? Will it help you pay the medical bills? As well as maybe getting a Breeze critical illness insurance quote because most general health insurance policies don't cover every part of your treatment. It's also important to be leading a healthy lifestyle that will promote a healthy body. I'm lucky enough to not have experienced a loved one fight against cancer but this doesn't mean it's any less serious to me. Hopefully, by doing our bit with this campaign, we are one step closer to ridding the world of the horrible disease.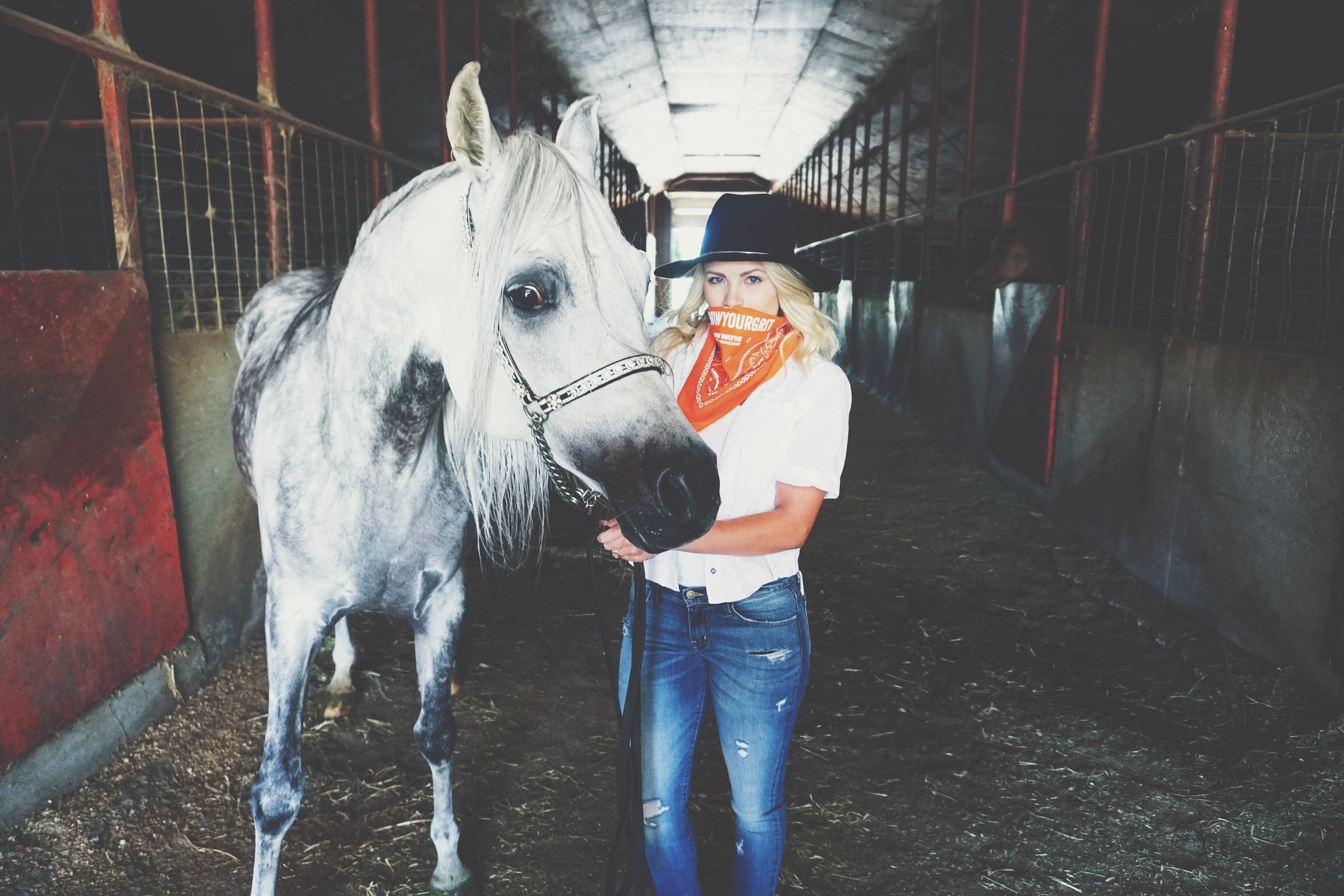 Please show your love and support as this foundation holds such a special place in my heart because of my own personal journey with melanoma skin cancer. Many of you may not know this, but shortly after I received the call to be a pro on Dancing With the Stars, I was diagnosed with melanoma skin cancer on my foot. I noticed that my skin was looking different to normal so I contacted someone like doctor ultimo and visited a skin cancer clinic. If I hadn't of booked an appointment so quickly, it would have quickly spread to my heart if I had waited only 6 more weeks. It was a very confusing time for me and it was good to have cancer defined to me in a simple way that could let me understand what was happening and how to solve it. Thankfully, the doctors were able to remove the melanoma along with three lymph nodes in my hip before it was able to spread. During this whole process and the long recovery period, I definitely needed all the courage, strength and grit I could receive not only within myself, but most importantly from my family, friends and fans!
Today I am grateful to say that I am able to not only walk, but dance my heart out on stage for all of you guys! To show my love for this amazing cause I'll be donating $1 for EVERY repost of this photo on Instagram using the hashtag #ShowYourGrit! Make sure to TAP TAG @witneycarson and @joinjohnwayne! So join the #ShowYourGrit movement with me and support this amazing foundation that brings hope and compassion to those battling this devastating disease.
xoxo,
Witney