Happy Tuesday, babes! With winter still going strong, I'm finding that a lot of you are wondering about my warm-weather outfits and where I get them! I posted this outfit on my Instagram a little while ago, and got SO many questions on it. This yellow jacket is one of my favorite staples of the season, so I thought I'd share the entire look with all of you! As I've mentioned before, I'm all about jackets that are cute and trendy, while being functional and warm at the same time. Since this yellow one is faux suede, it actually does a pretty great job of keeping the Winter chill away!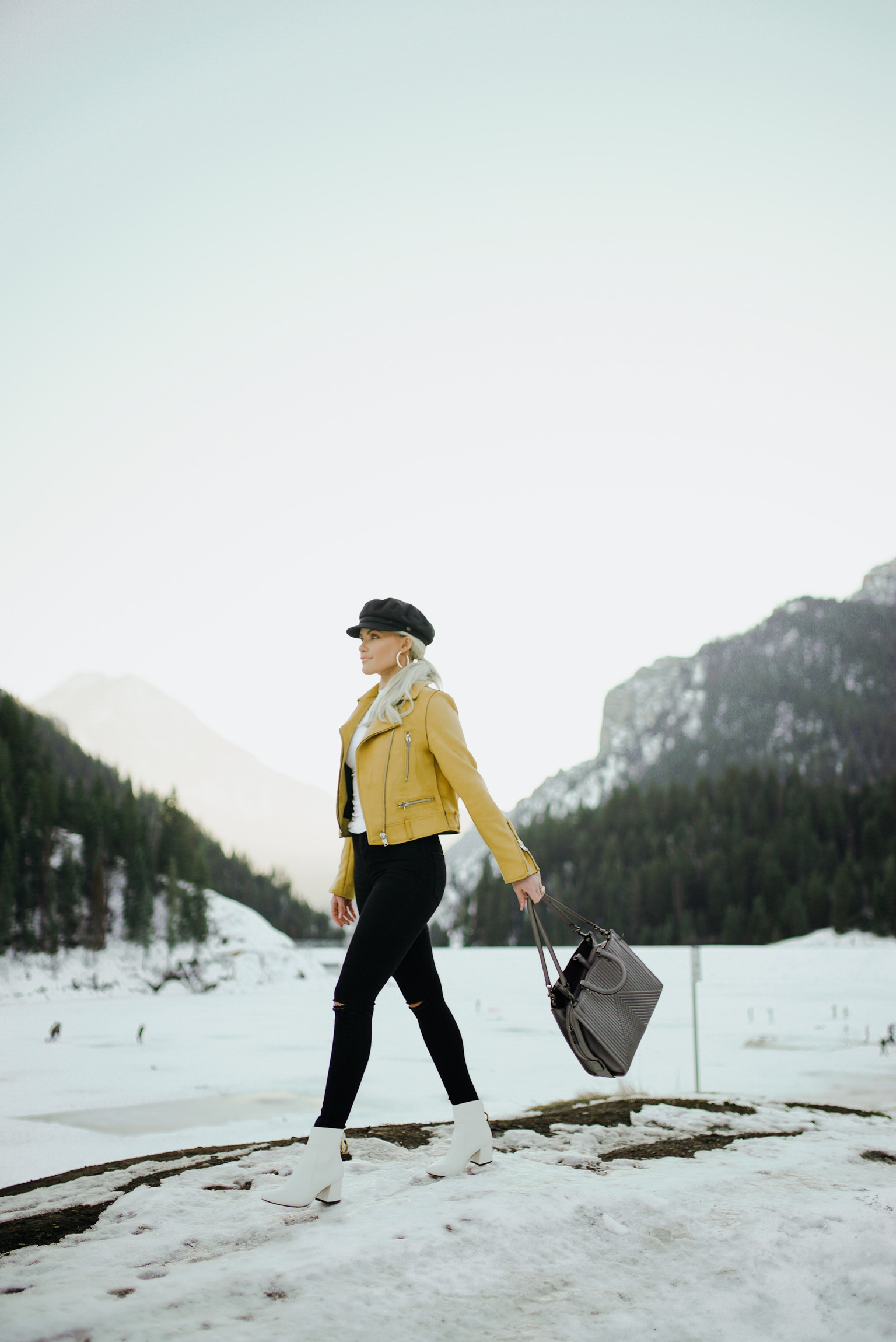 Steve Madden is at it again with these amazing white boots! I seriously wear these babies ALL the time!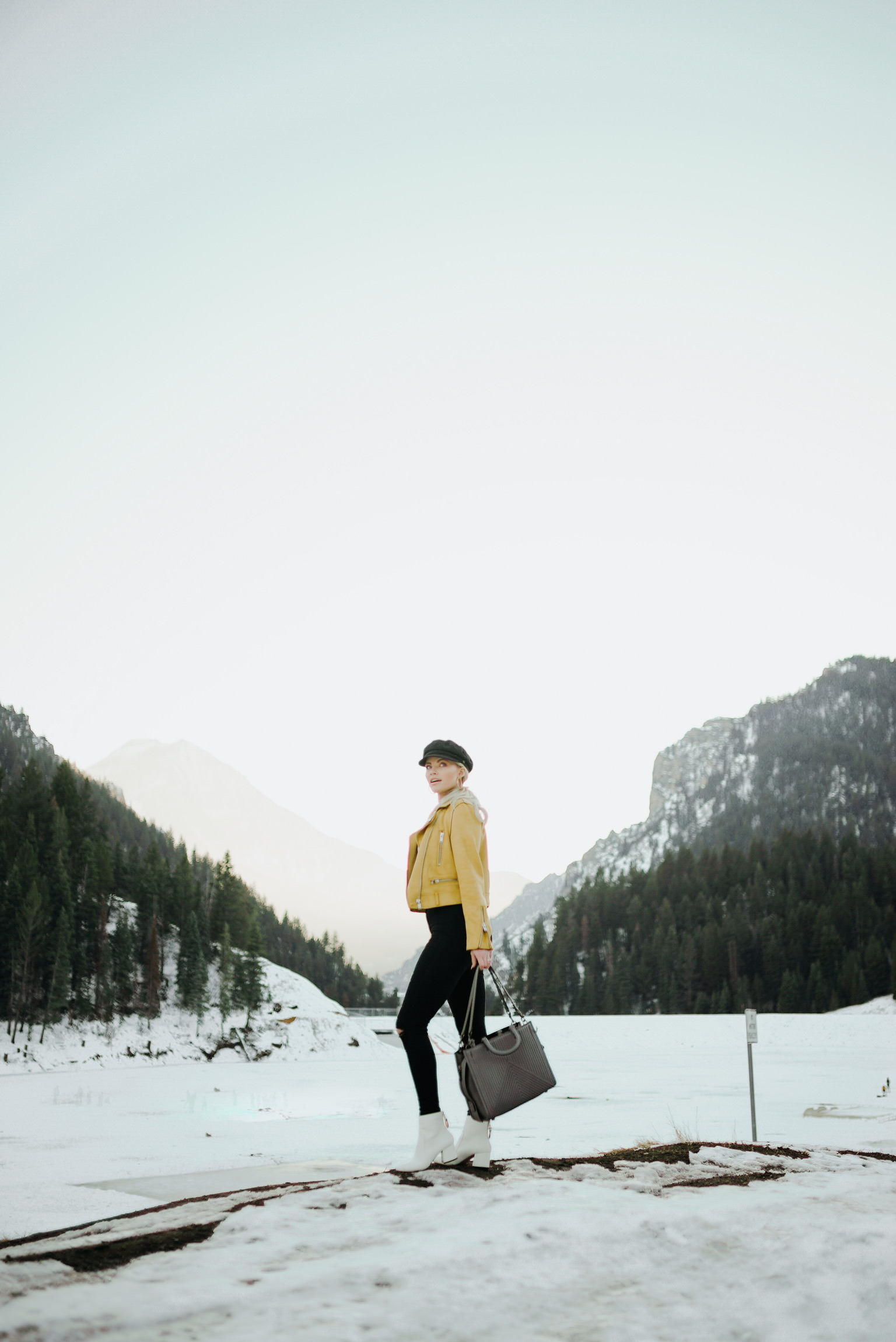 I forgot how much I loved hats until this little beaut came into my life! Haha but honestly, if your head is a little chilly or you're not having a great hair day, throw one of these on and your outfit totally comes together!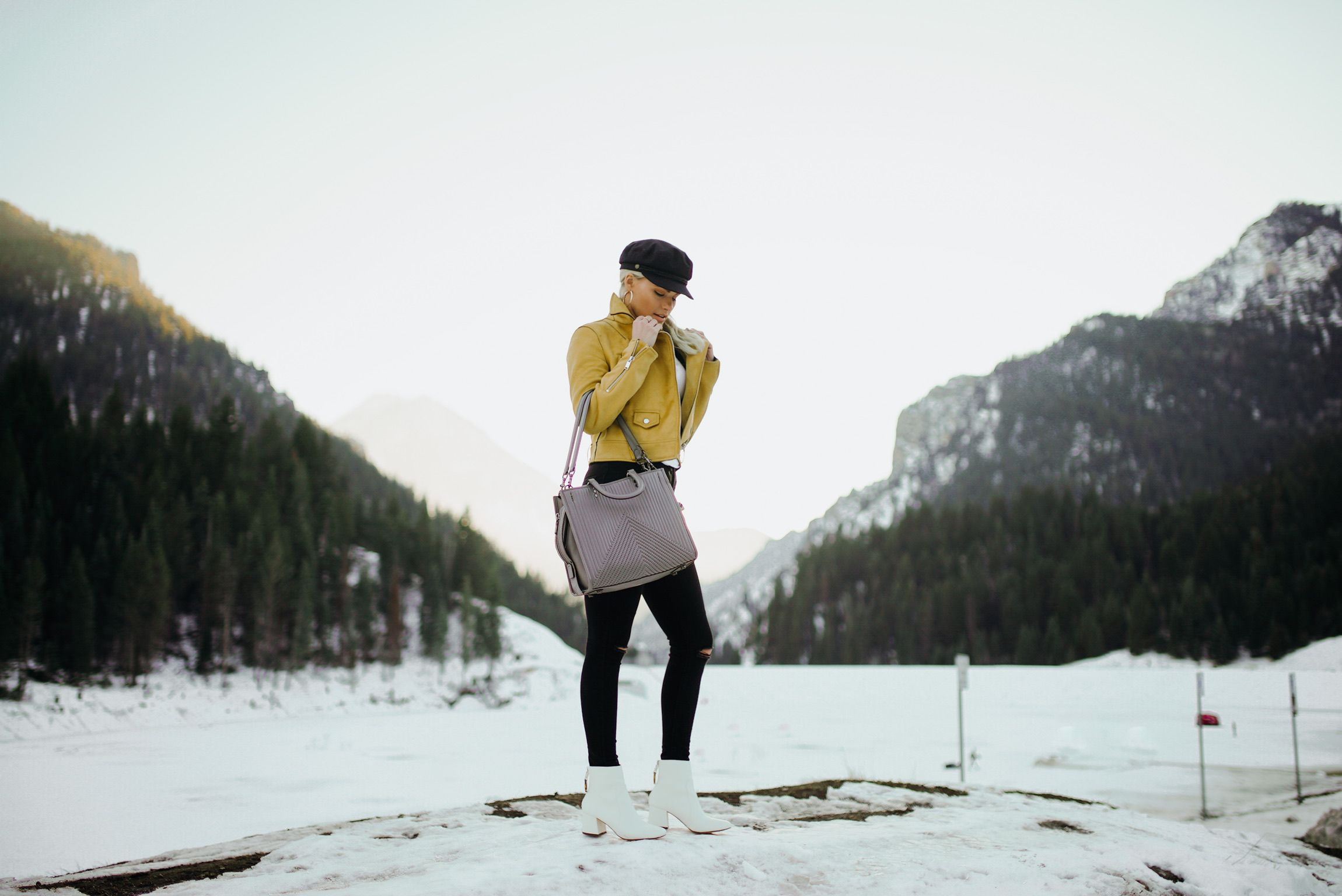 In my opinion, you never go wrong with a solid pair of hoop earrings. I love these because they're rose gold and add a touch of femininity to this look!
This adorable Coach bag was a gift from my incredible DWTS partner, Frankie Muniz! He did well because I LOVE it! How cute is all that silver quilting? It goes with literally everything.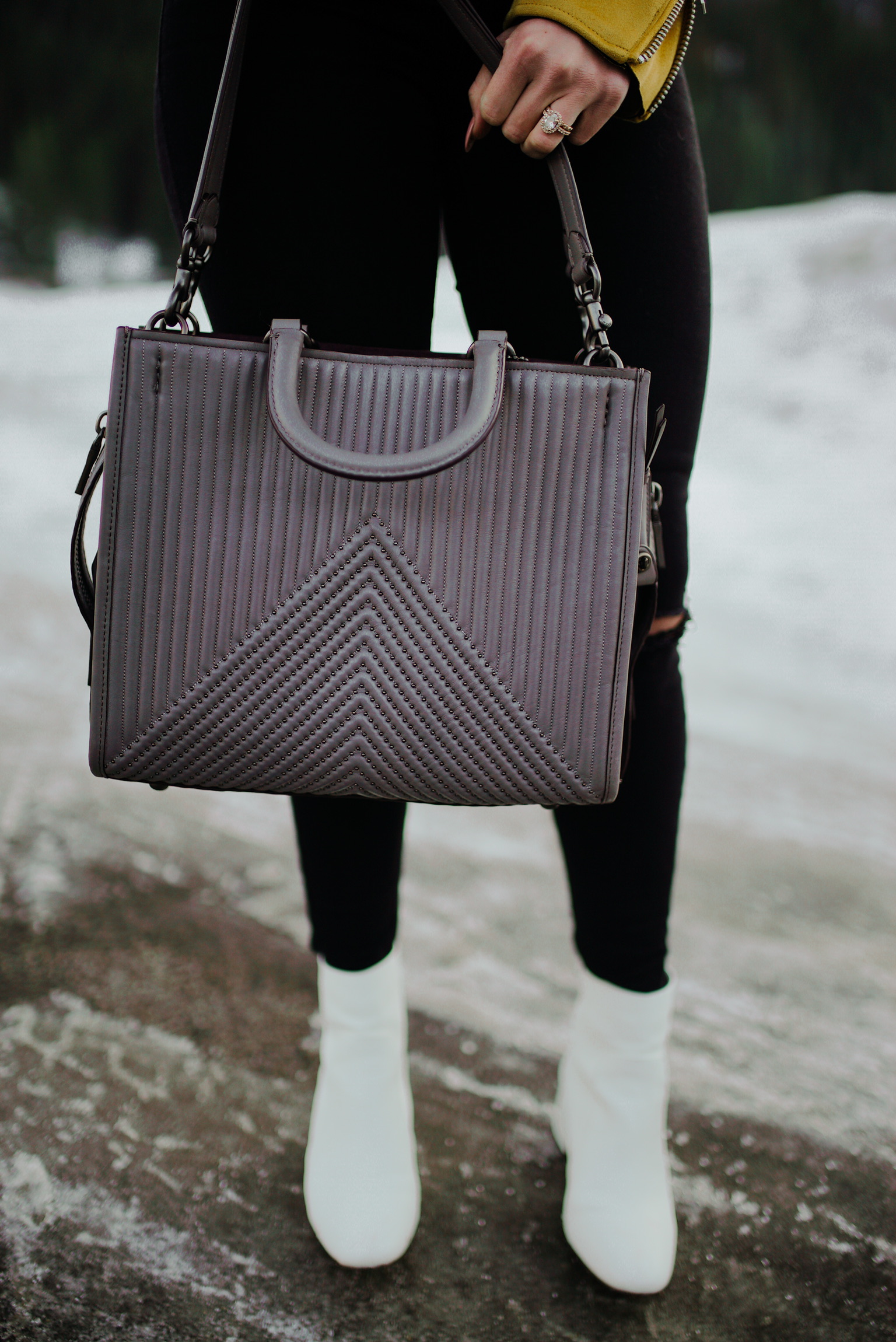 Do you have any other Winter favs?? Comment below and share! <3
Xoxo,
Witney