Hey Babes!
Who's gotten a chance to hit the beach this summer? One of my favorite parts of summer is organizing beach days with my friends. I love bringing a portable speaker and my camera to the beach and creating memories with friends. However, no beach trip is complete without your beach bag! Check out my must-have beach accessories and what's in my beach bag below.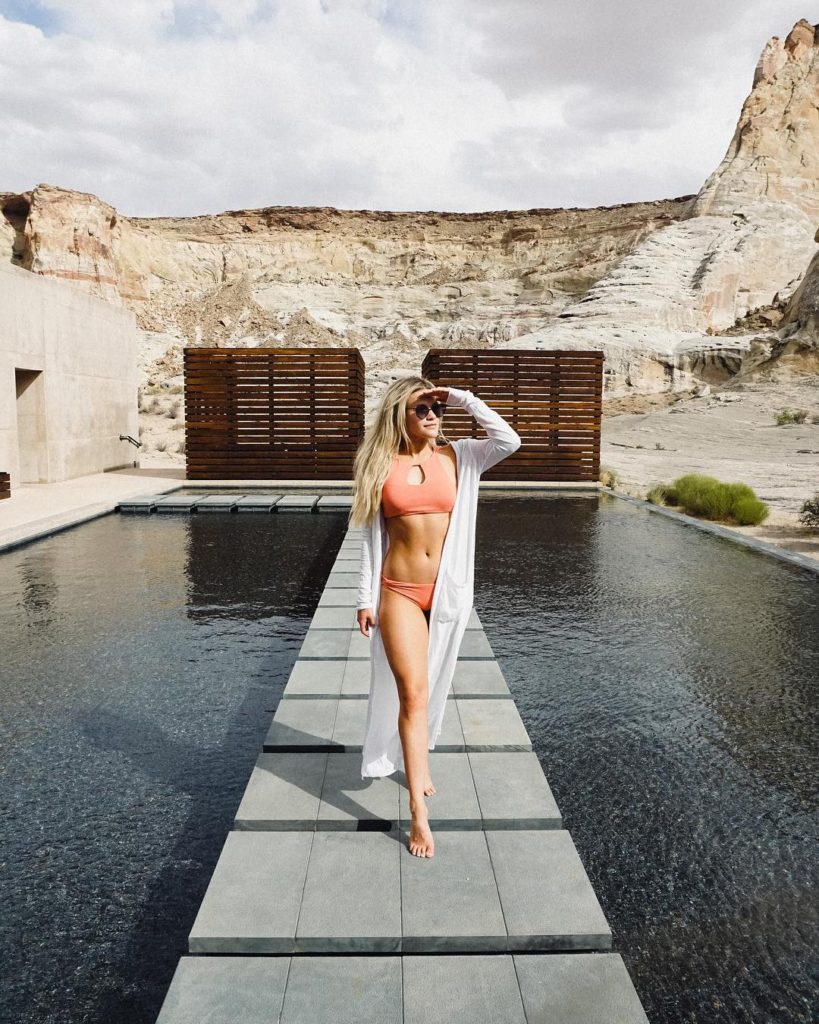 Fame Accessories Lucie Straw Basket: Straw bags are the biggest summer sensation! I love this bag from Free People. It's so cute and makes for the perfect beach bag to carry all your goodies in.
Supergoop Skin Soothing Mineral Sunscreen SPF 40: Sunscreen is crucial to any summer day, but especially those spent at the beach. This sunscreen always does the trick and keeps my body protected from the sun all day long.
Ray-Ban Hexagonal Sunglasses: I love how girly, yet chic these sunglasses are. They are perfect for protecting your eyes from the sun and look great in all the beach pictures you'll want to take!
Sonos One – Voice Controlled Smart Speaker: No beach gathering is complete without a portable speaker. I love bringing this speaker with me to blast music and dance around on the sand.
The Beach People Earth & Sea Wategos Beach Towel: This round beach towel is perfect for gathering friends on. I'm obsessed with the design and how cute it is!
Instax Mini Camera:  What better way to capture those Instagram pics, than with a Polaroid camera. I love this camera because it is compact enough to take with me everywhere, and makes for such cute and unique photos.
Mario Badescu Aloe, Herbs & Rosewater Facial Spray: I love using this facial spray in my daily routine and I can never forget to bring it to the beach with me. This helps give me a boost of freshness and cools me down from that's summer heat.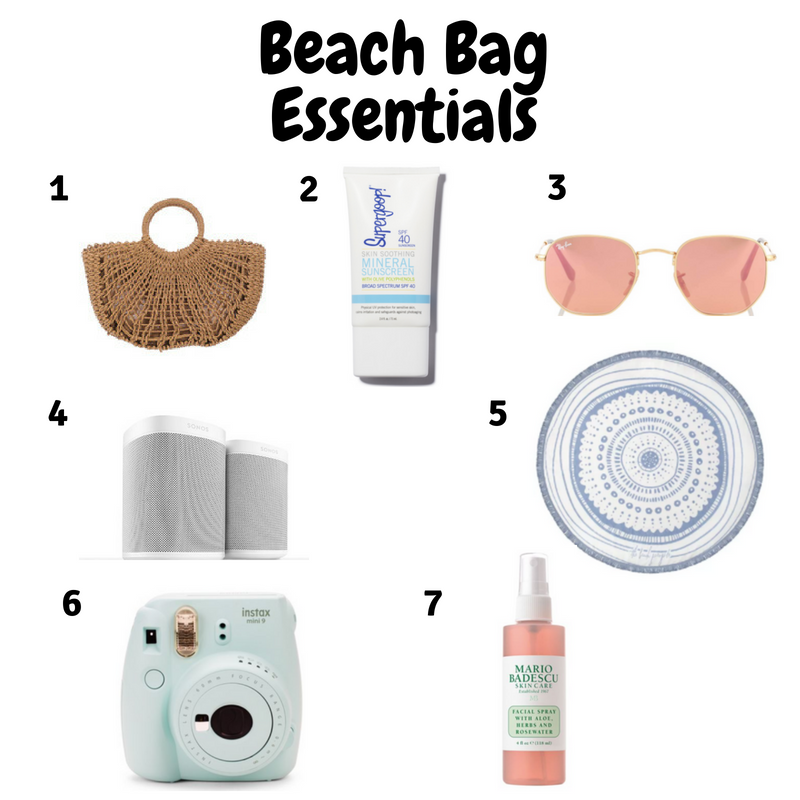 What's your favorite thing to do at the beach, and what items do you bring along with you on your beach trips?