Hi, babes! A few weekends ago I had the awesome opportunity to attend the Western & Southern Open in Ohio! I had so much fun watching the amazing athletes compete (getting me very excited for DWTS Season 25!), and had an even better time hanging out with fitness Goddess Remi, and Nioxin top artist, Diane Stevens! We got to play with some of my favorite products by Nioxin and learned a few helpful tips and tricks for styling my hair. By now we've figured out that daily shampooing isn't great for your hair! It totally dries your locks and strips your scalp of nutrients, preventing the production of natural oils that you need.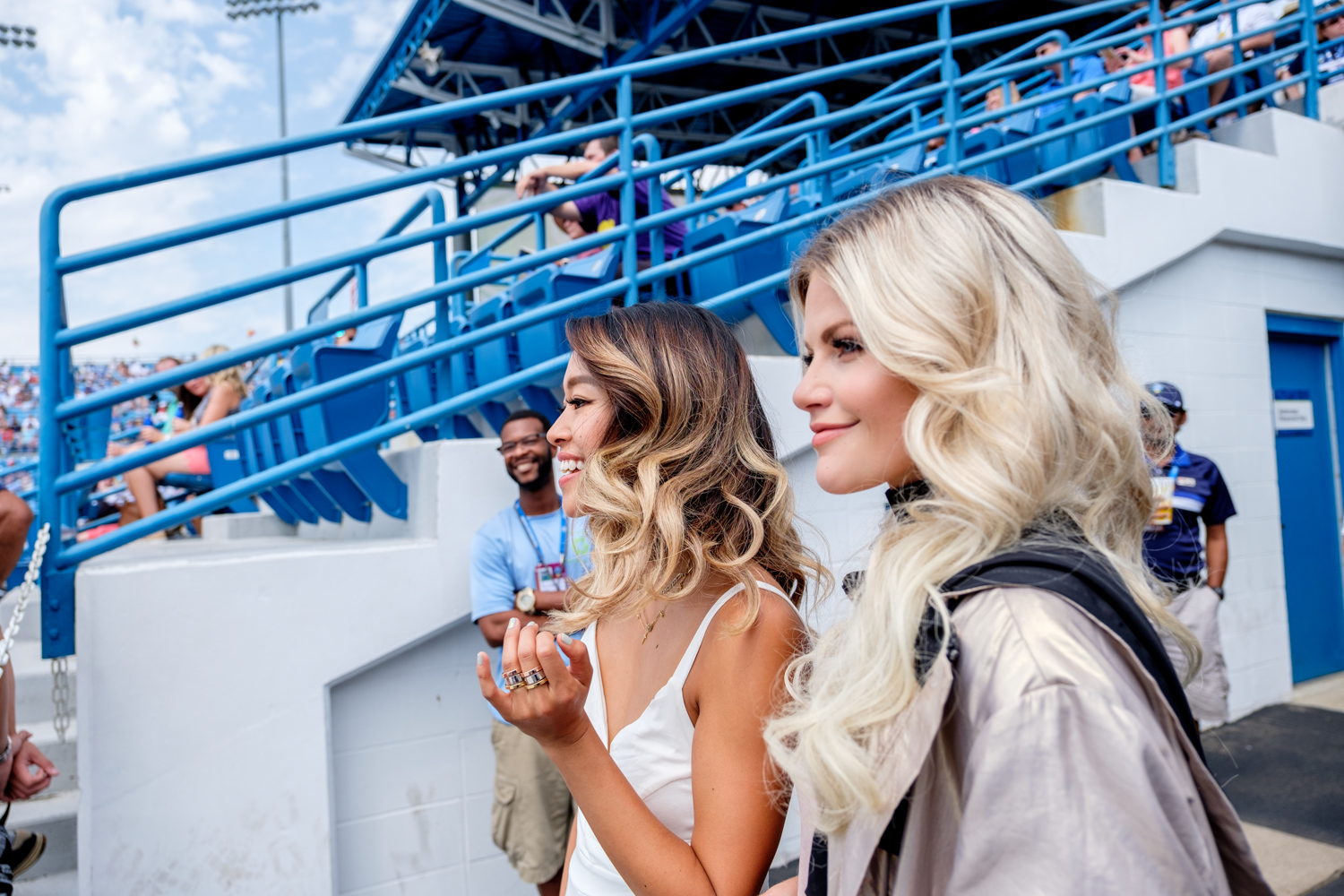 You're way better off washing just a few times per week, and styling daily with a spray cleanser – I love Nioxin's Instant Fullness Dry Cleanser. It gets rid of excess oils, adds 2x the volume and texture, and smells SO good. In other words, it makes your hair seem freshly washed, when maybe, you haven't actually shampooed in a few days. Yes, please!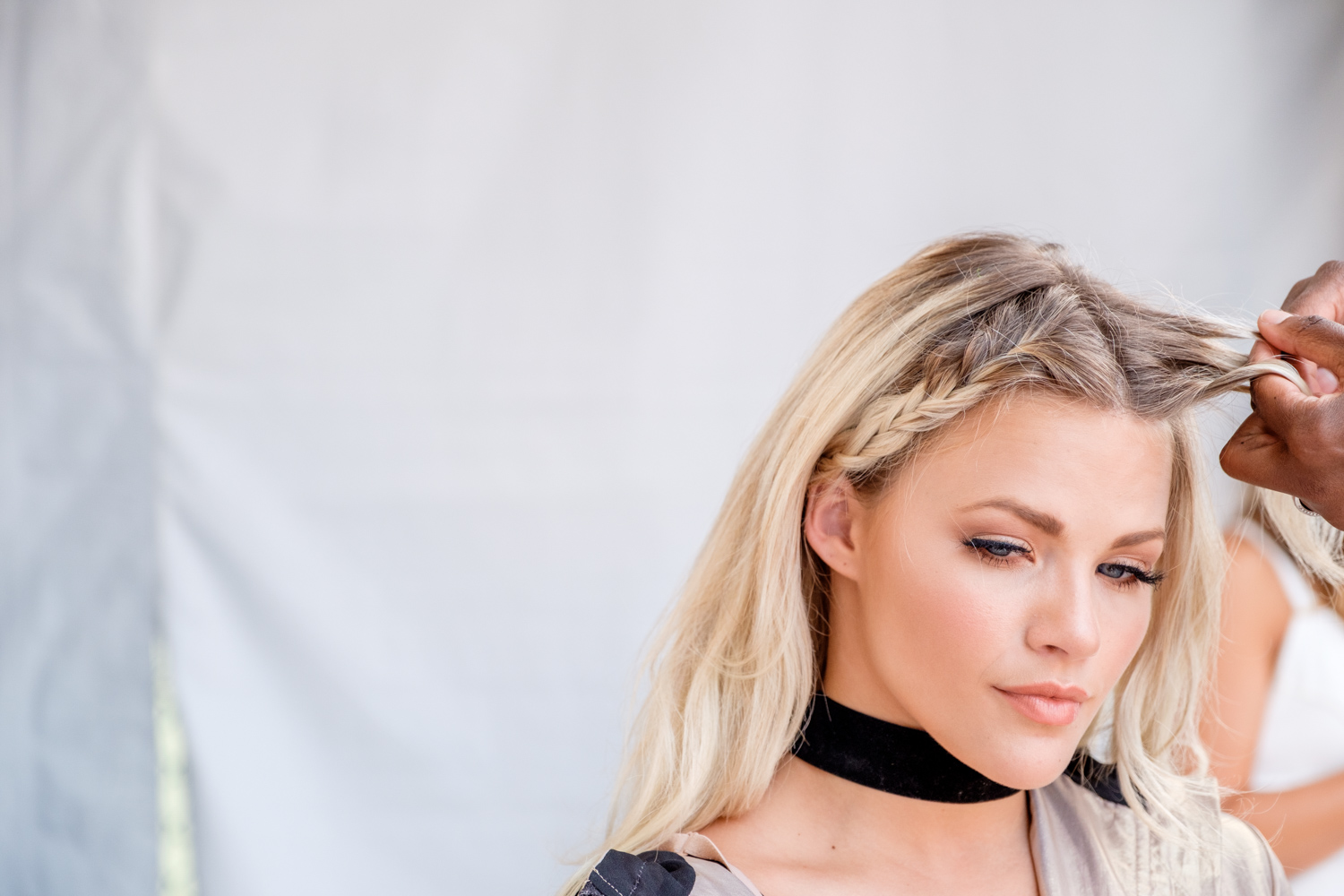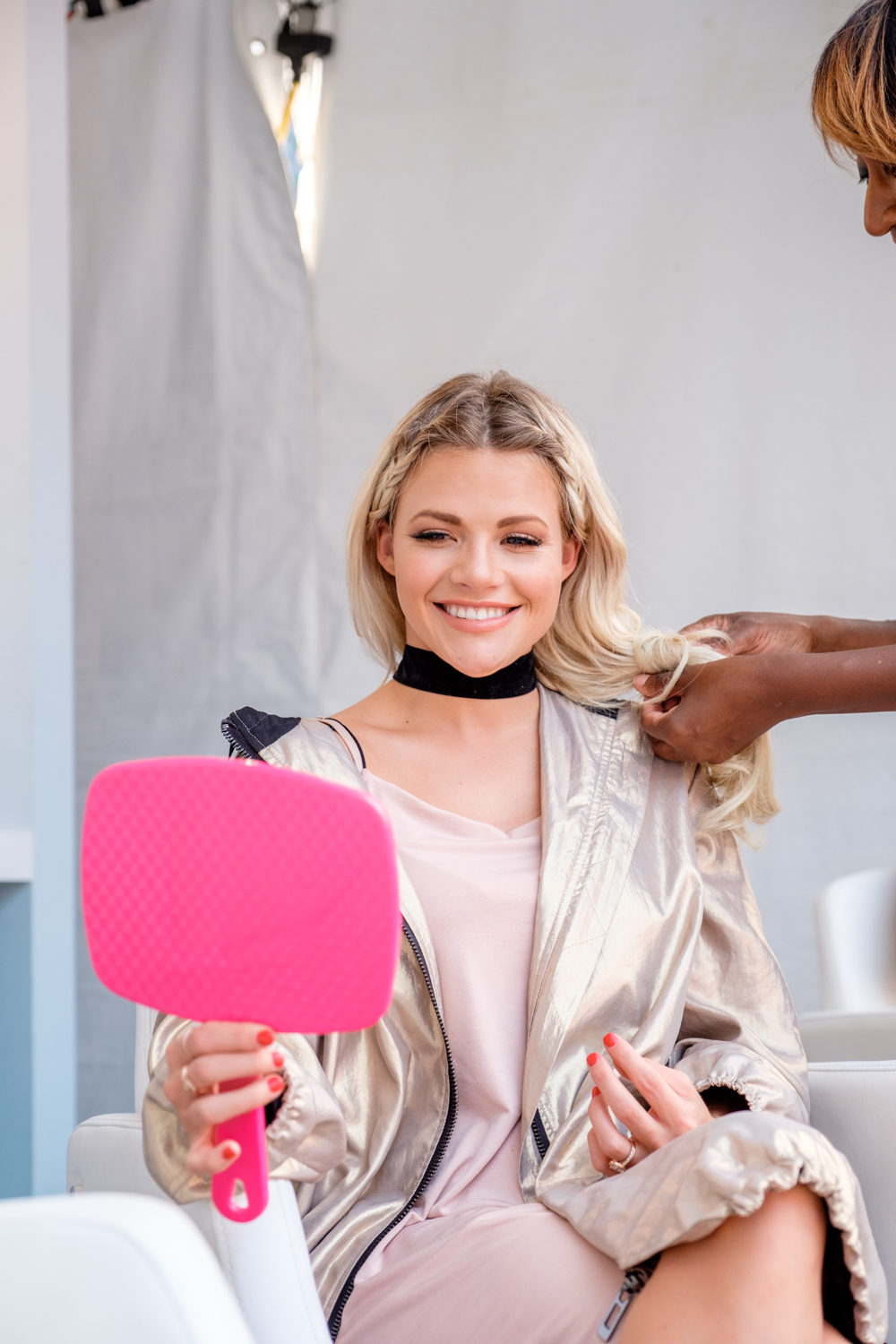 Diane also showed us some fun styles that were simply perfection with this spray. She first pinned my hair into a half-up, half-down style with a braided crown that made me feel like an actual princess. After I selfied for a few minutes (how could you not??), she undid the braids and grabbed the curling iron. You guys, I could not BELIEVE how full and luscious my curls were when she sprayed in the Nioxin Instant Fullness Dry Cleanser. I literally couldn't stop running my hands throughout my hair, it felt so clean, full, and bouncy!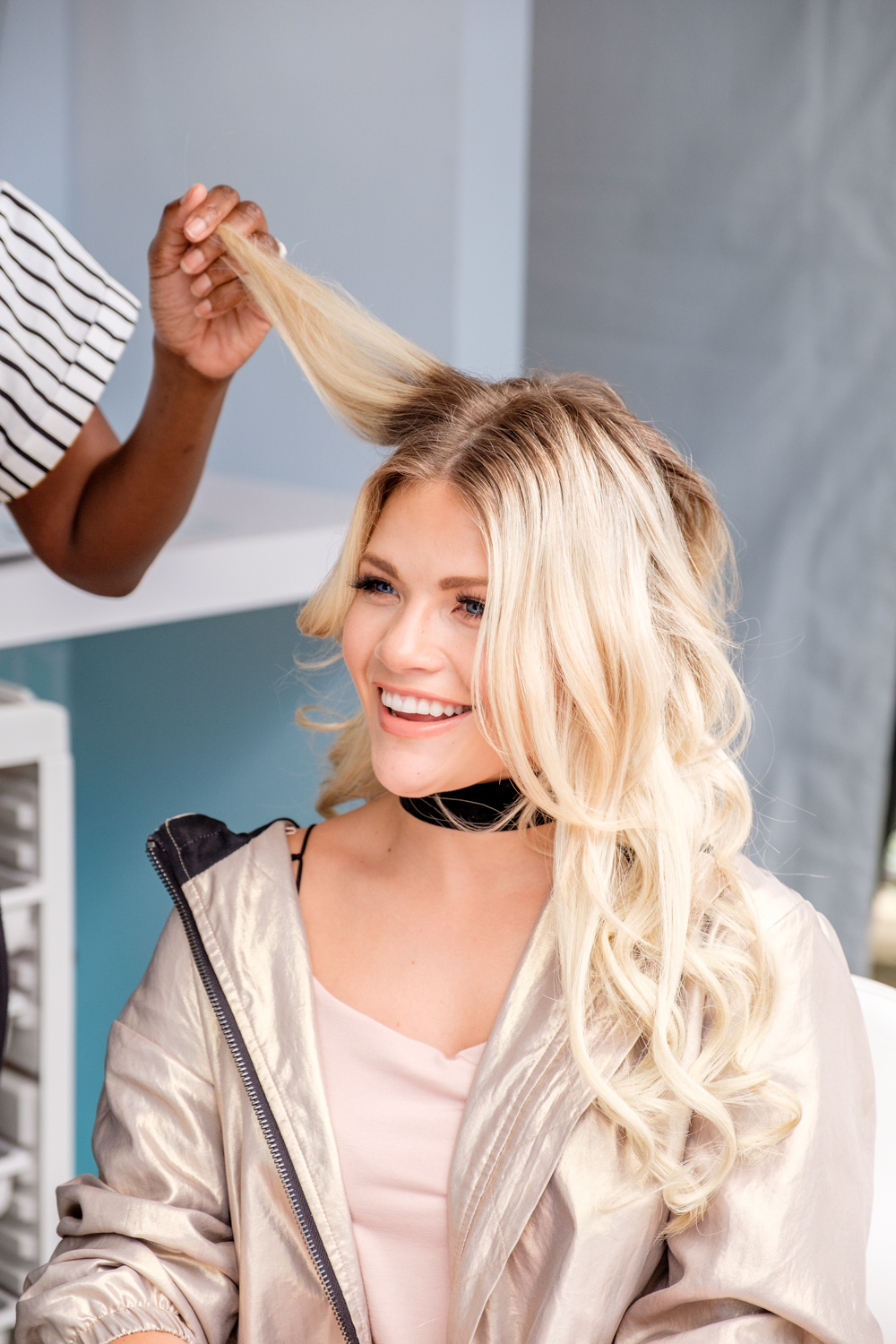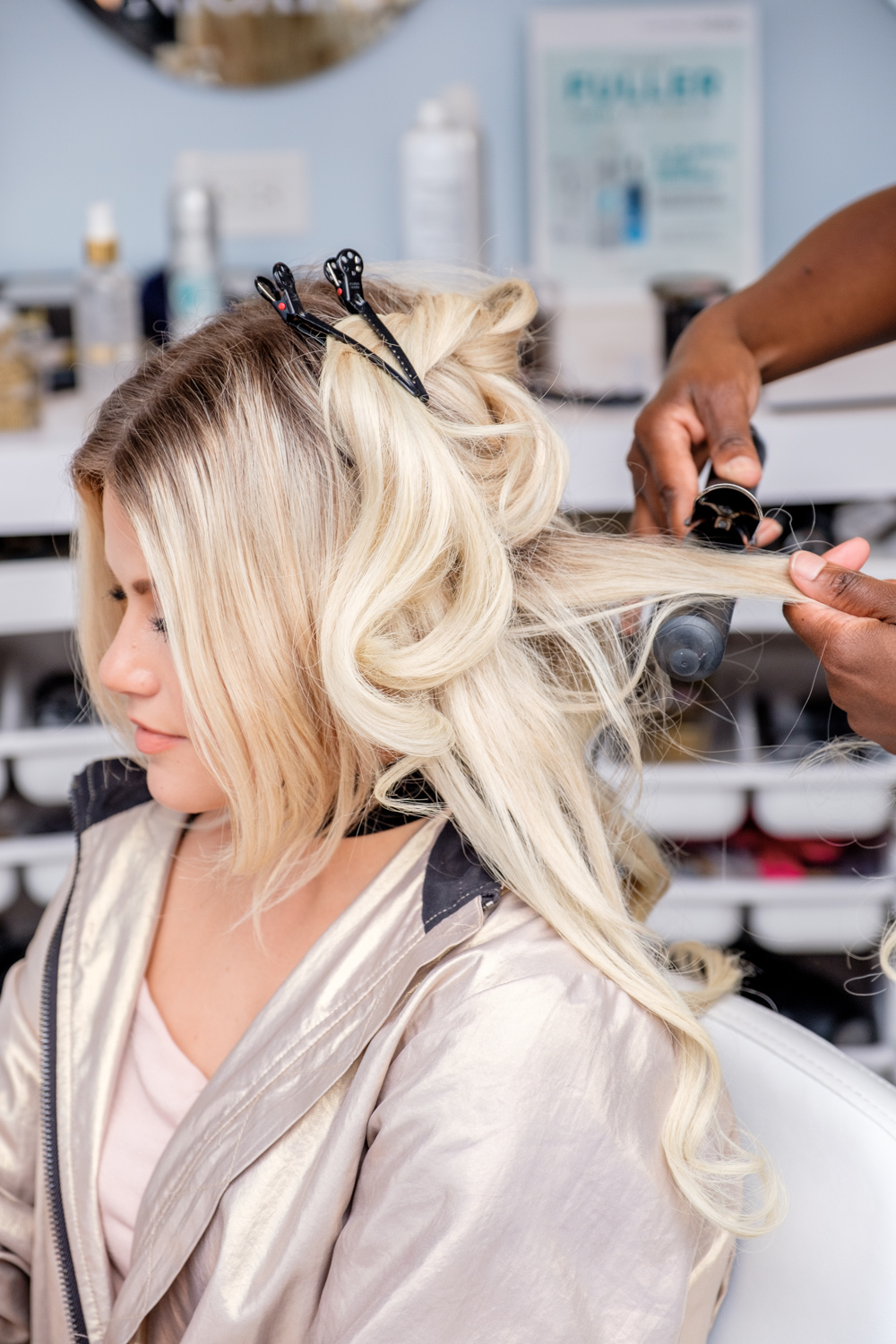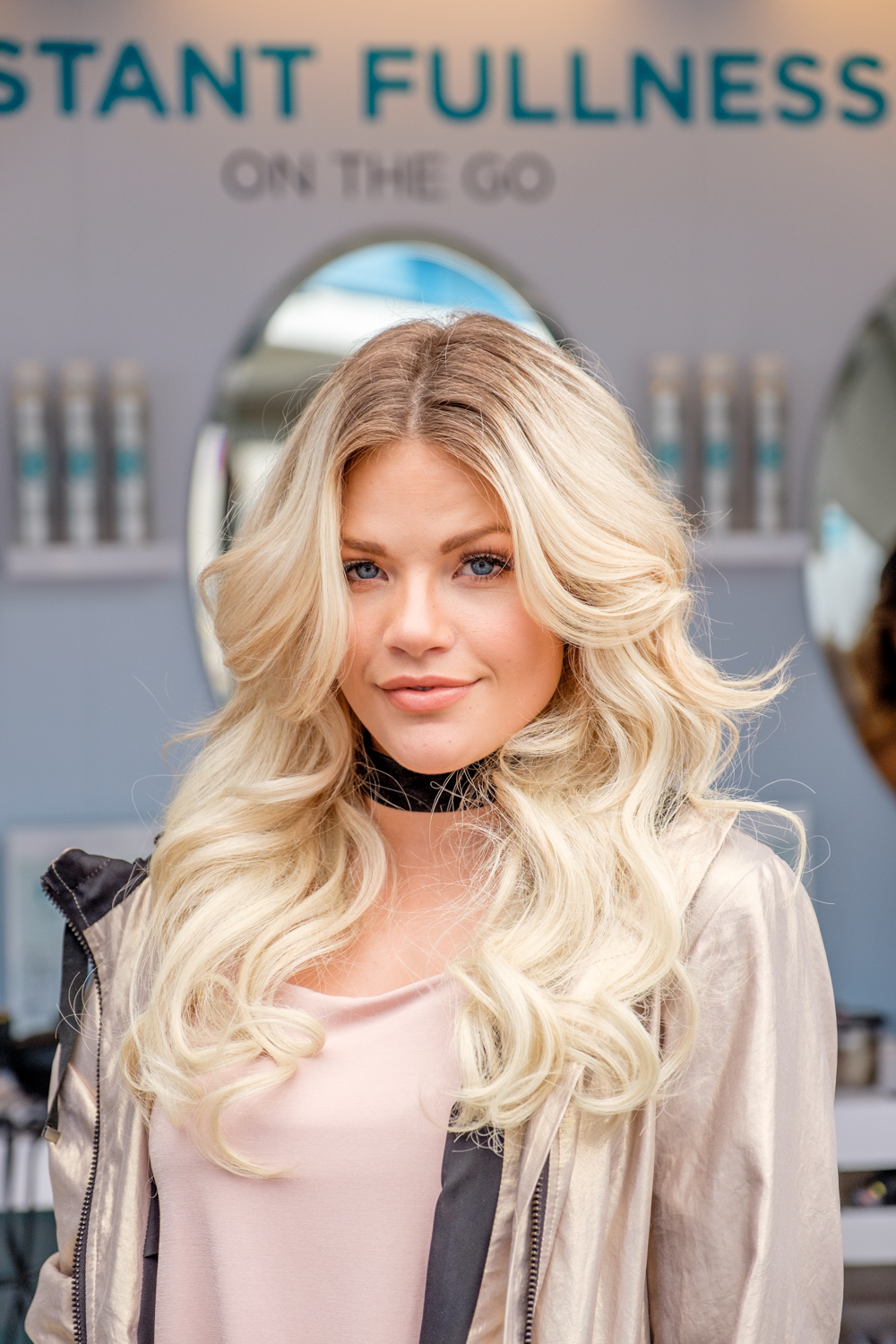 Huge shoutout to Nioxin for having us, and for making me feel like an absolute dream while supporting some all-star athletes! I had a super memorable time all-around, and learned that I can't live without this amazing product! Want to give it a try? Head to your nearest Ulta and pick up a can! Nioxin, in all of its amazingness, also has salons all over. Check out their salon locator to schedule a styling session of your own 🙂
Xoxo,
Witney