Hi Friends!

As the weather here in LA slowly begins to cool off, I have been starting to switch out some of my previous summer skin care products to prepare for the fall weather. Check out some of the products I've been loving lately – all while still maintaining my summer glow!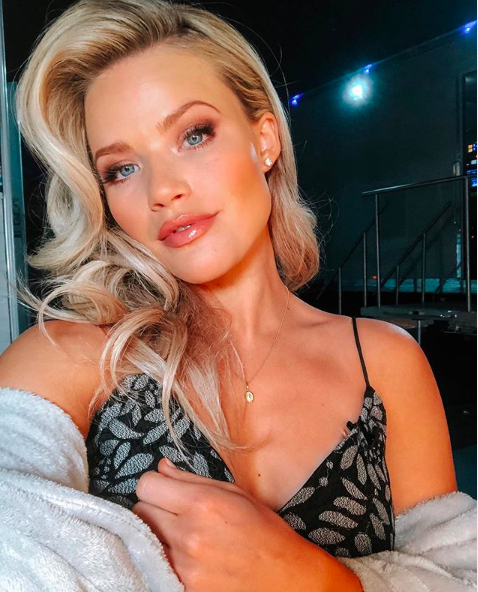 DRUNK ELEPHANT Protini™ Polypeptide Moisturizer: This moisturizer is infused with an abundance of proteins and nutrients. It truly replenishes and restores my skin back to a strong, healthy state! I love this so much because it adds moisture, which really combats the environmental changes taking place.
Summer Fridays CC Me Vitamin Serum naturally brightens, improves skin texture while simultaneously reducing dark spots and hyperpigmentation. It fixes my dullness and uneven skin tone, dark spots, and my fine lines.  

KAJA Mood Balm Color Changing Lip Moisturizer-This formula is perfect for changing weather because the-formula reacts with your body temperature, creating a unique shade specific to you. So, depending on whether the weather is hot or cold, this lip moisturizer provides moisture and a slight tint!

Kiehl's Youth Dose Eye Treatment–-My under eye area definitely tends to be one of the dryer areas of my face during this transition period. I try to switch to a thicker under eye moisturizer to help combat dryness, and this Kiehl's product is one of my favorites! It's made with pro-retinol, vitamin C, and grape seed extract; all super healthy ingredients for the skin and have multi-purposes! The ultimate perk is that this eye treatment improves skin elasticity and firmness. Who doesn't want that!?

Let me know what some of your favorite products for the fall are!

XO,
Witney