Well friends, that's a WRAP! I can't believe another amazing season of Dancing With the Stars has come to an end. Season 25, you were a hit! The night began last night with Frankie and I recreating one of our favorite routines from the season, our Pirates of the Caribbean Argentine Tango. It was just as magical the second time around, let me tell ya! THEN, for a challenge, we were required to come up with a "24 Hour Fusion." This basically means that we were only given 1 day to plan, choreograph, and rehearse a combination routine. We fused together a Foxtrot + Tango and it actually went really well! We scored a 28/30 and Carrie Ann said that Frankie was an "OG" lol! And I agree!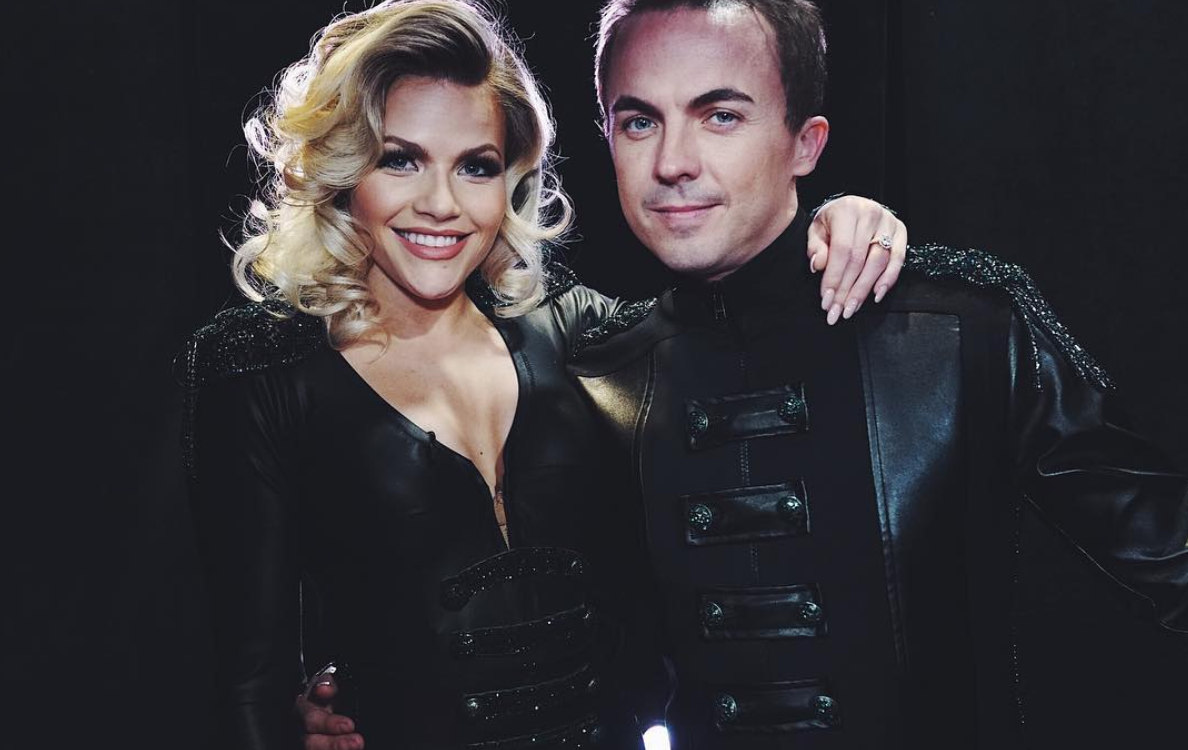 Before taking to the stage, Frankie shared that even if we don't win the Mirror Ball Trophy, he will consider his time on DWTS to be one of the most amazing experiences of his life! If you tuned in, you saw that the winners of Season 25 were the amazing Jordan Fisher and Lindsay Arnold. They are a SMOKIN team and did some incredible stuff this season, I am SO happy for them, and their award is well deserved! I'll take third place any day! I can honestly say that I have zero regrets when looking back at this experience. I made so many memories and was able to witness immense growth in both myself and my partner.
Frankie is an incredible human with more drive and motivation than I think I've seen in anyone in such a long time. I am so proud of him for how far he has come in these past weeks, both as a dancer and as a person! Her truly conquered his fears time after time, and consistently put himself out there and was SO successful! I will miss hanging out with him all the time and getting to work through challenges with that crazy determined spirit of his! I'm blessed and thankful for this whole experience, and am grateful beyond measure to be able to do what I love with such great people!
Thank you for all of your votes + support – #TeamFranneyPack would not have made it this far without YOU!! Watch our final routine and recap below 🙂
Have an amazing Thanksgiving, loves!!
Xo,
Witney