Hello Loves!
Although the leaves haven't quite started to turn yet here in L.A, it's officially fall! I've been changing up my everyday routine and products for the new season, while still incorporating some of my all-time favorites. 
Check out my must-haves and let me know what are some of your favorite essentials this fall!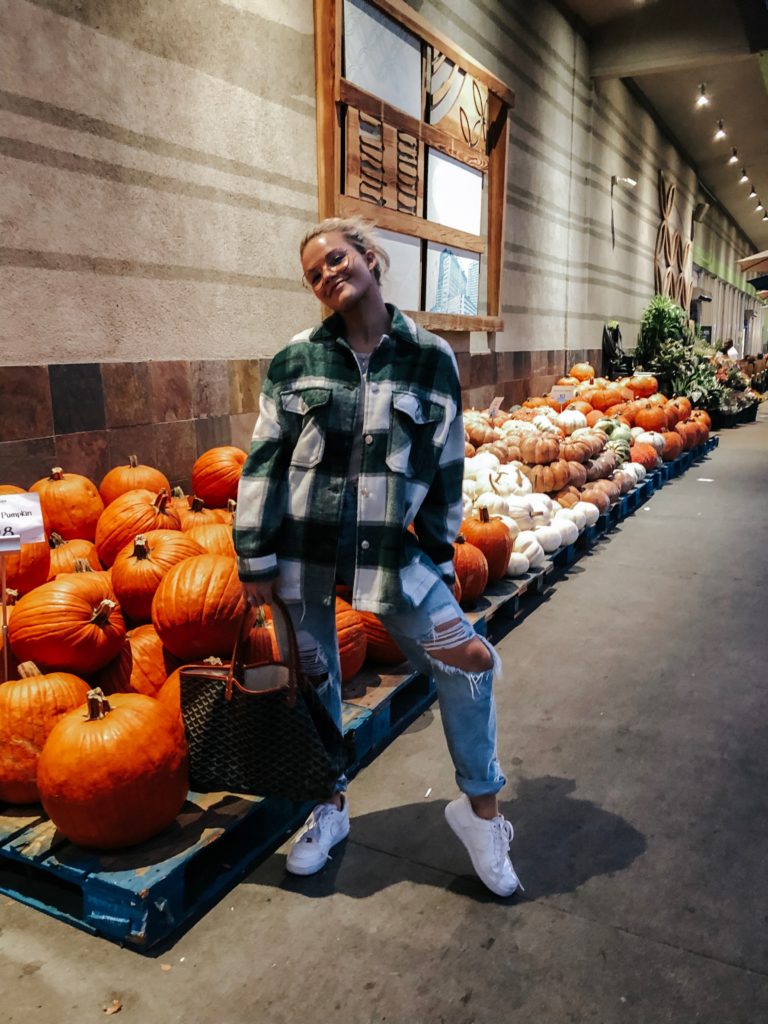 Billie Razor: Billie Razor's are an absolute must for me this fall! AsDWTS has started again, it's super important that I keep my legs sleek and smooth. It makes shaving quick and easy when I'm in a hurry because the blade is SO smooth and sharp!
Bombay Hair Curler:  I've currently been obsessed with this Bombay 5 in 1 curling wand. This wand is perfect for making any curl your heart desires, seriously! It comes with five different barrels, making all curl dreams a possibility. This is my go-to!

L'Oreal Infallible Foundation: This foundation is absolutely stunning. I love how it gives me a fresh, healthy looking complexion while covering any skin flaws I may have! It's Also Breathable on the skin, making it perfect for that transition into fall weather. This foundation also has a range of 30 shades, so it makes it a lot easier to find your closest match!

Capri Set: My favorite cozy outfit right now is this super cute ocean mist set! I love how comfy it is to run around in throughout the day, yet still hugs my figure in all the right spots. I love being comfy for fall, and this set does just the trick!

Essie Nail Polish in Call Your Bluff: This muted sandy-beige has been my obsession lately! This color never clashes with any of my outfits, yet still gives my nails that effortless, clean nail look. I usually tend to gravitate towards darker colors come fall, so this shade is perfect for the fall season.

Buxom Lip: The Buxom Lippie in Spice Brown is my absolute favorite fall lip color at the moment. It spices up any simple makeup lip, and adds a settle fall flavor!