Hey Friends!

I went back home to Utah this weekend and I couldn't believe how cold it was! Luckily, I was so excited to break out some of my new favorite winter clothing items. From a day at home and out shopping with friends to a holiday dinner with the family, I wanted to share with you my favorite day and night winter looks.

These items are perfect staple pieces to any wardrobe as they are super versatile and can be worn with many different looks.

Free People Heidi Navy Blue Striped Puffer Jacket: This jacket is perfect for colder days. It's super comfy and the neutral colors work with any look. I love pairing this with jeans, a turtleneck, and booties for an easy, yet put together look. One of my friends just bought a gorgeous puffer jacket from Lily Lulu Fashion boutique so if you are after a new winter coat, you should check them out too.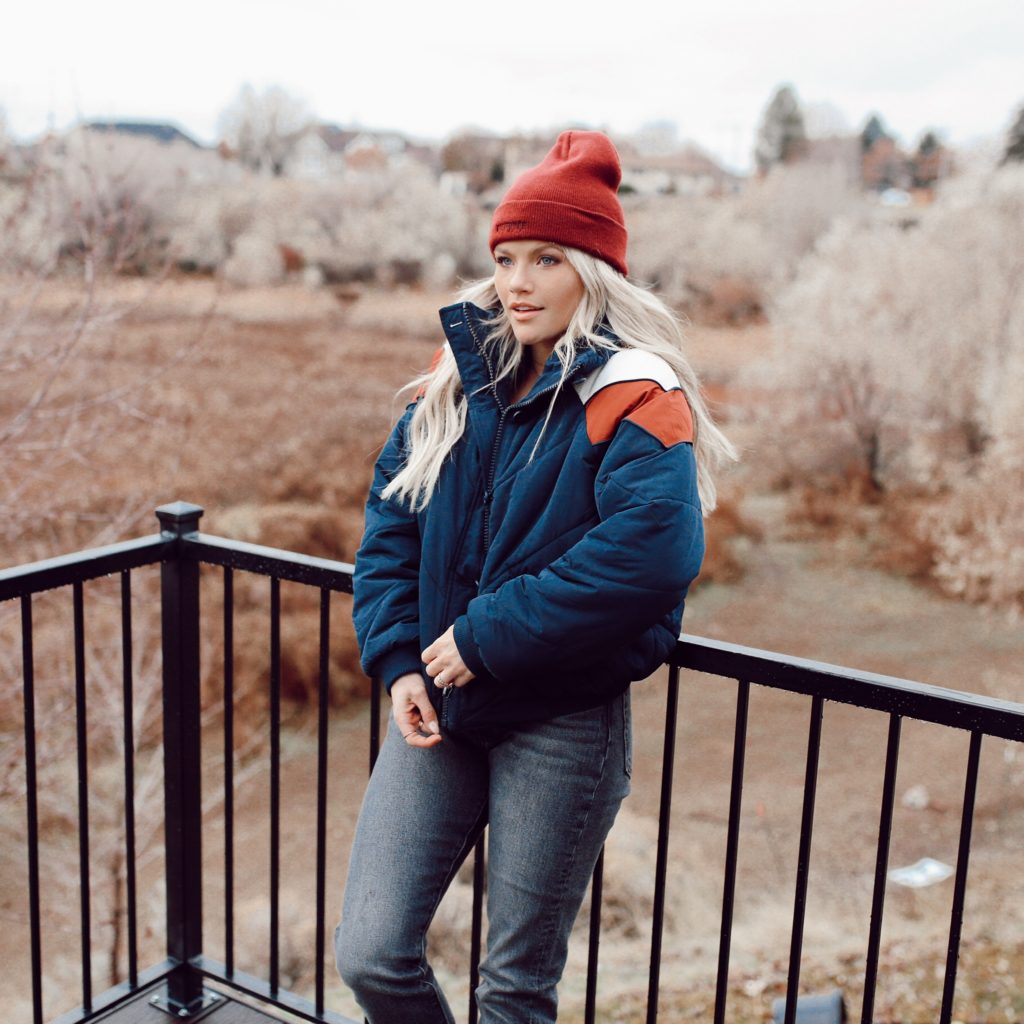 Levi's 501 Skinny Jeans: This is one of my favorite pairs of jeans. I love how Levi's fit and this denim wash is the perfect winter color.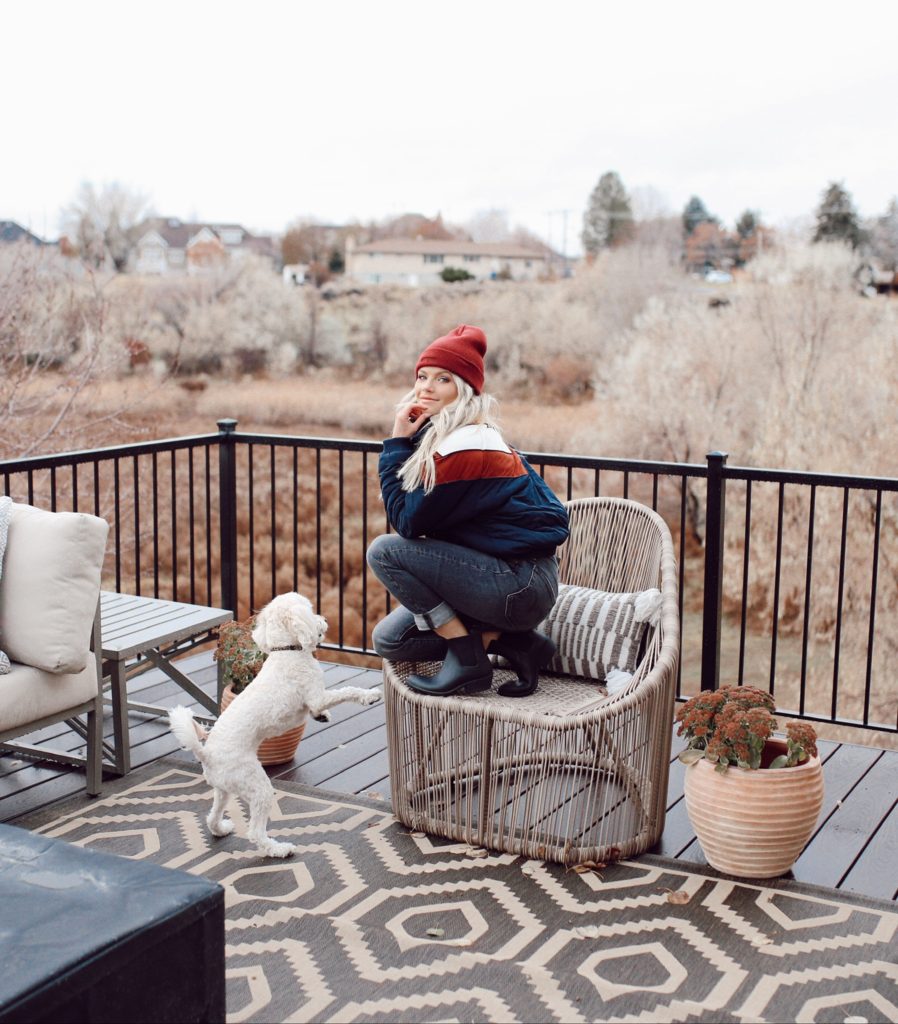 Satin Wrap Midi Dress: I love how elegant this dress feels, and the price is super affordable, making it a staple for any holiday parties. I can't wait to use this piece in my summer wardrobe as well!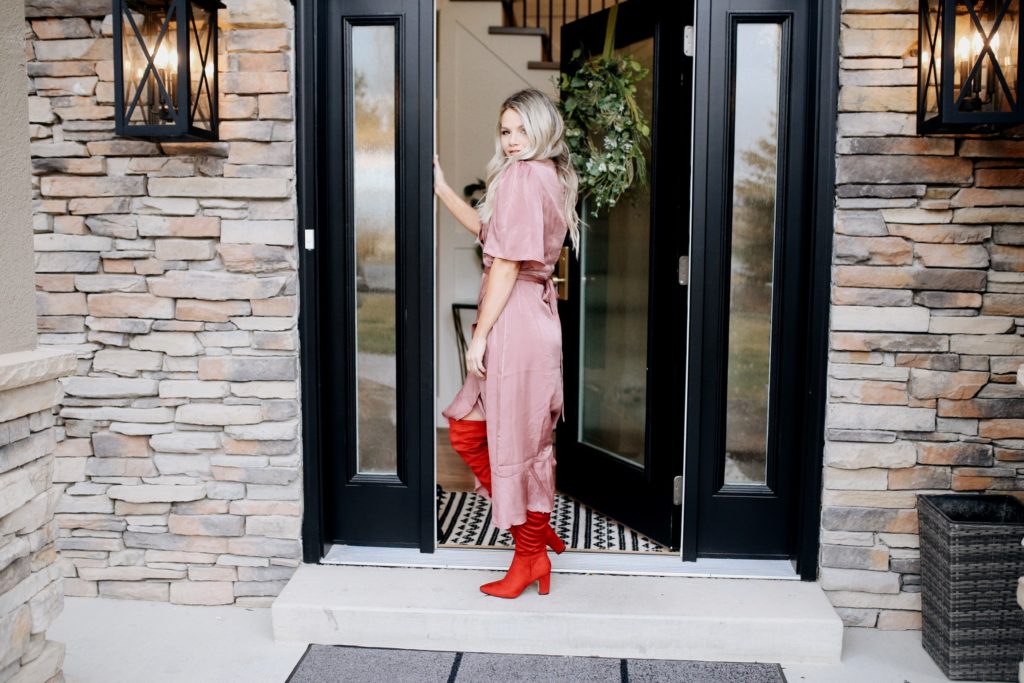 Chinese Laundry Rami Slouchy Over the Knee Boot: If you're looking to make a bold statement- these boots will do just the trick! A perfect color for the holiday season, they immediately dress up any outfit. While I paired them with a dress here, I'm also super excited to wear these with an all black outfit and have a great pop of color.