Hi babes! We're still in-between seasons, so finding the perfect outfit that balances between the hot and cold temps can be a little challenging! So, with the weather still trying to make up its mind, I wanted to share some tips on how I dress for day trips during Spring!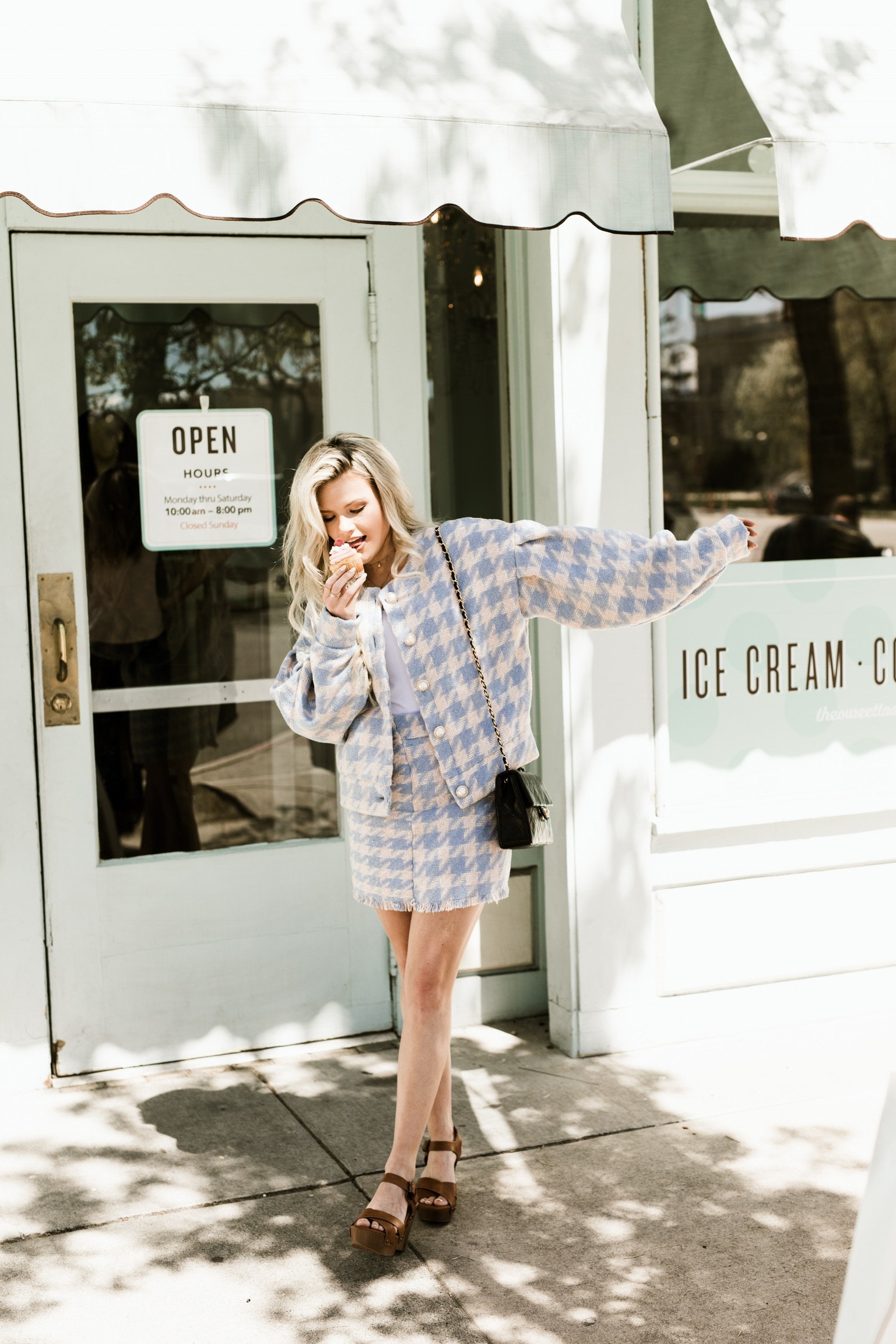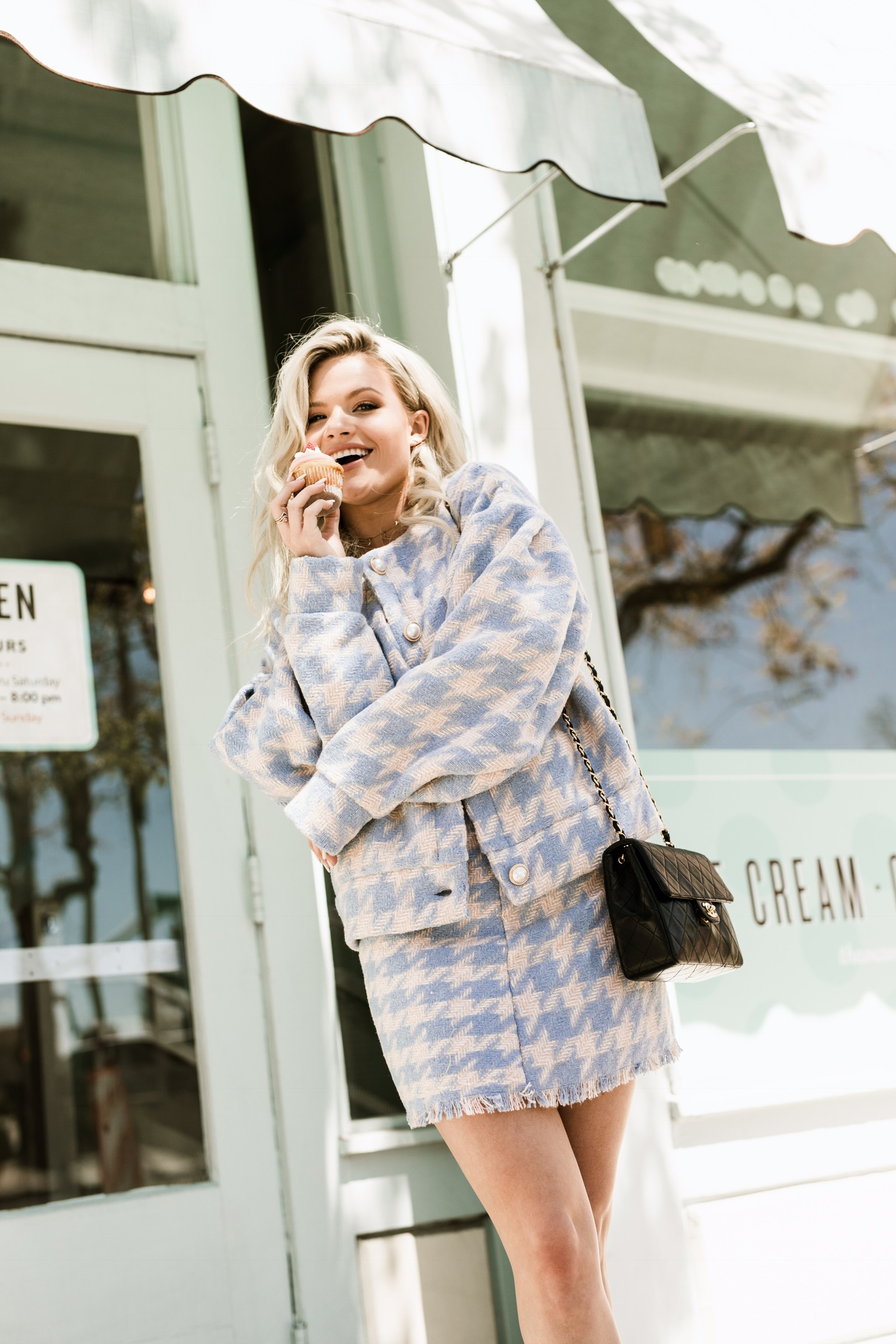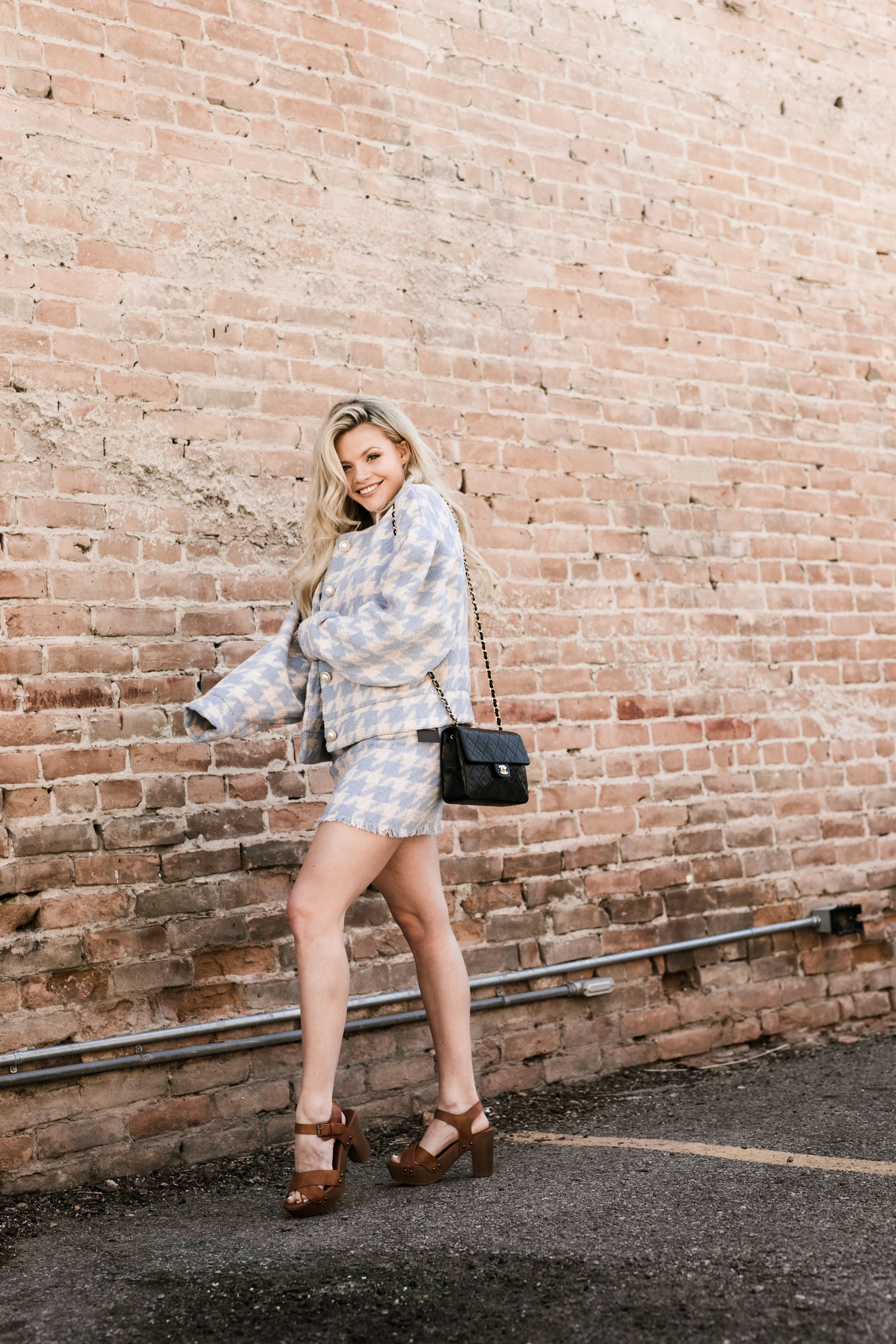 I'm currently obsessing over this matching cardigan + skirt set from Storets. Anyone else get major Clueless vibes? The roomy sleeves make it SO easy to pair with a long sleeve, short sleeve or tank top! Since the weather was nice, I decided to pair it with a basic white tank for a chic, comfortable and cute outfit.
When I wear matching sets like this, I try to pair it with shoes that balance out the print. In this case, I chose some brown heeled sandals that are easy to walk in but also super cute for spring + summer!
And of course, no outfit is complete without finishing touches! You don't want to distract from the rest of your outfit, so finding the right size bag is a must! I brought out my Chanel purse because it compliments the pastel print with a classy finish.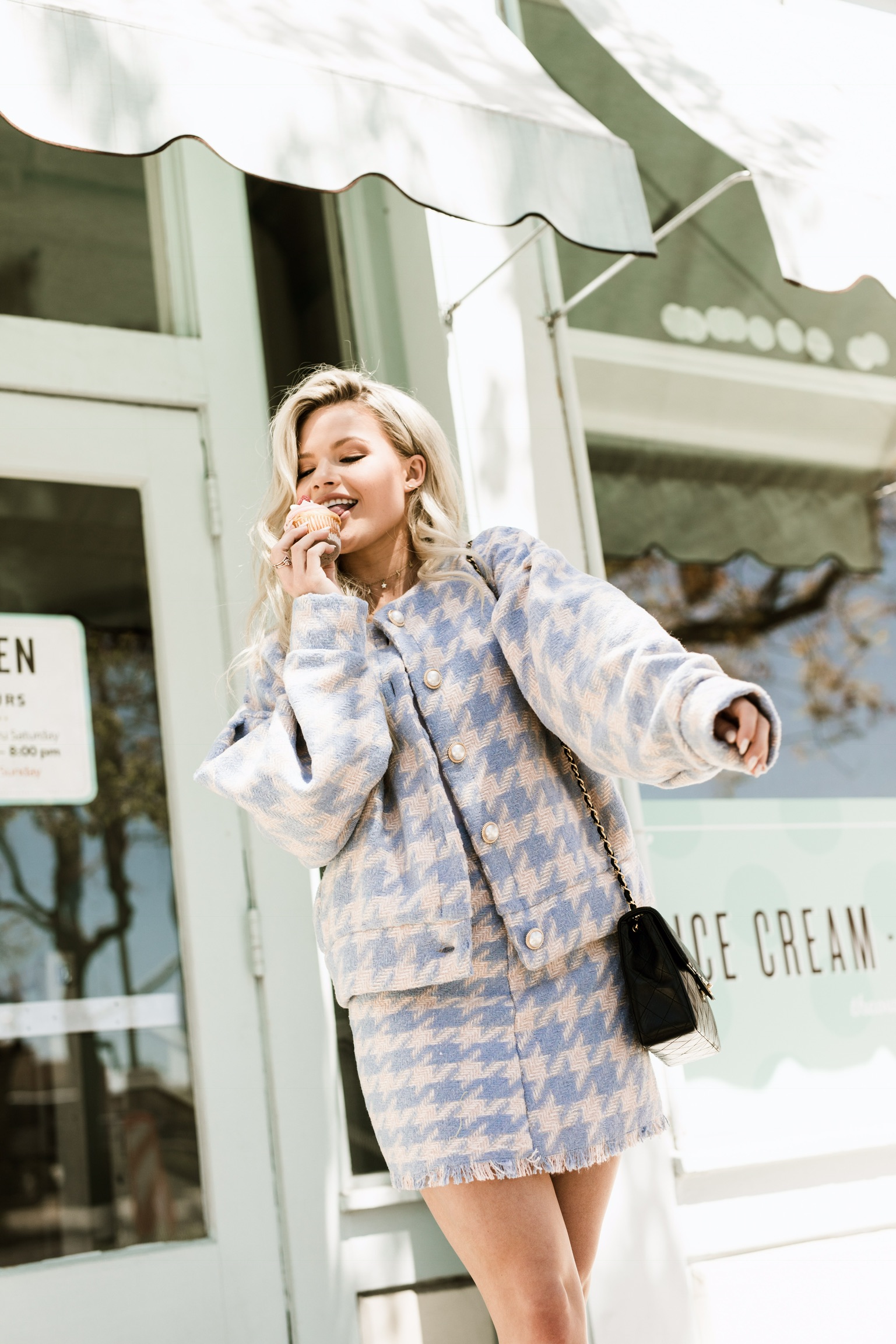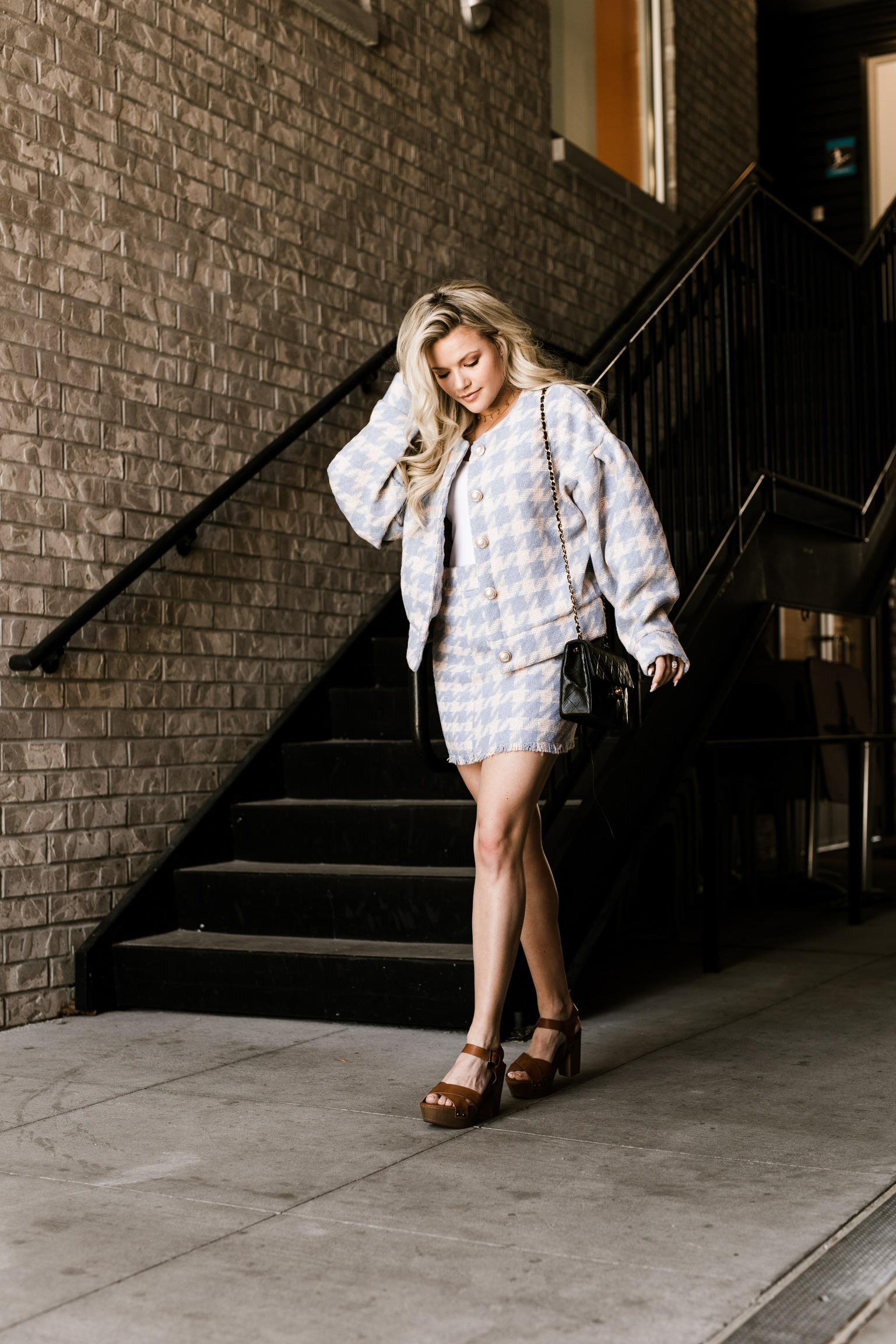 Shop on, ladies! I'd love to hear any tips and tricks you have up your sleeves <3 
Xo, 
Witney