Hi loves! Have you ever heard that saying, "No white shoes after Labor Day?" Well I sure have, and let me tell you, I could not be more excited for it to be white shoe season again. I have these white booties that I've been obsessing over for a few months now, to the point of looking into a leather conditioner for boots to keep them pristine, and I'm very happy that I can officially bust them out without committing a fashion crime!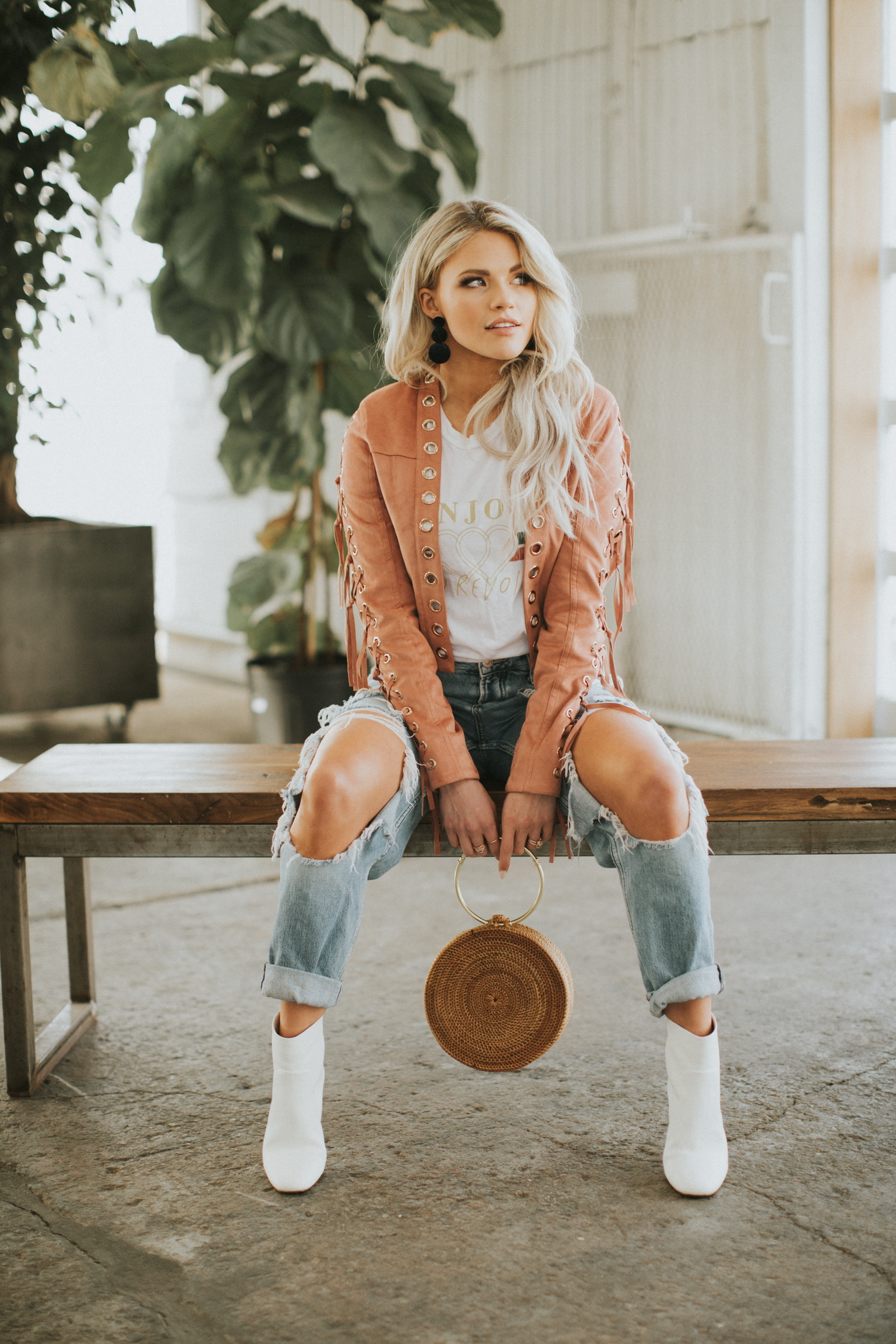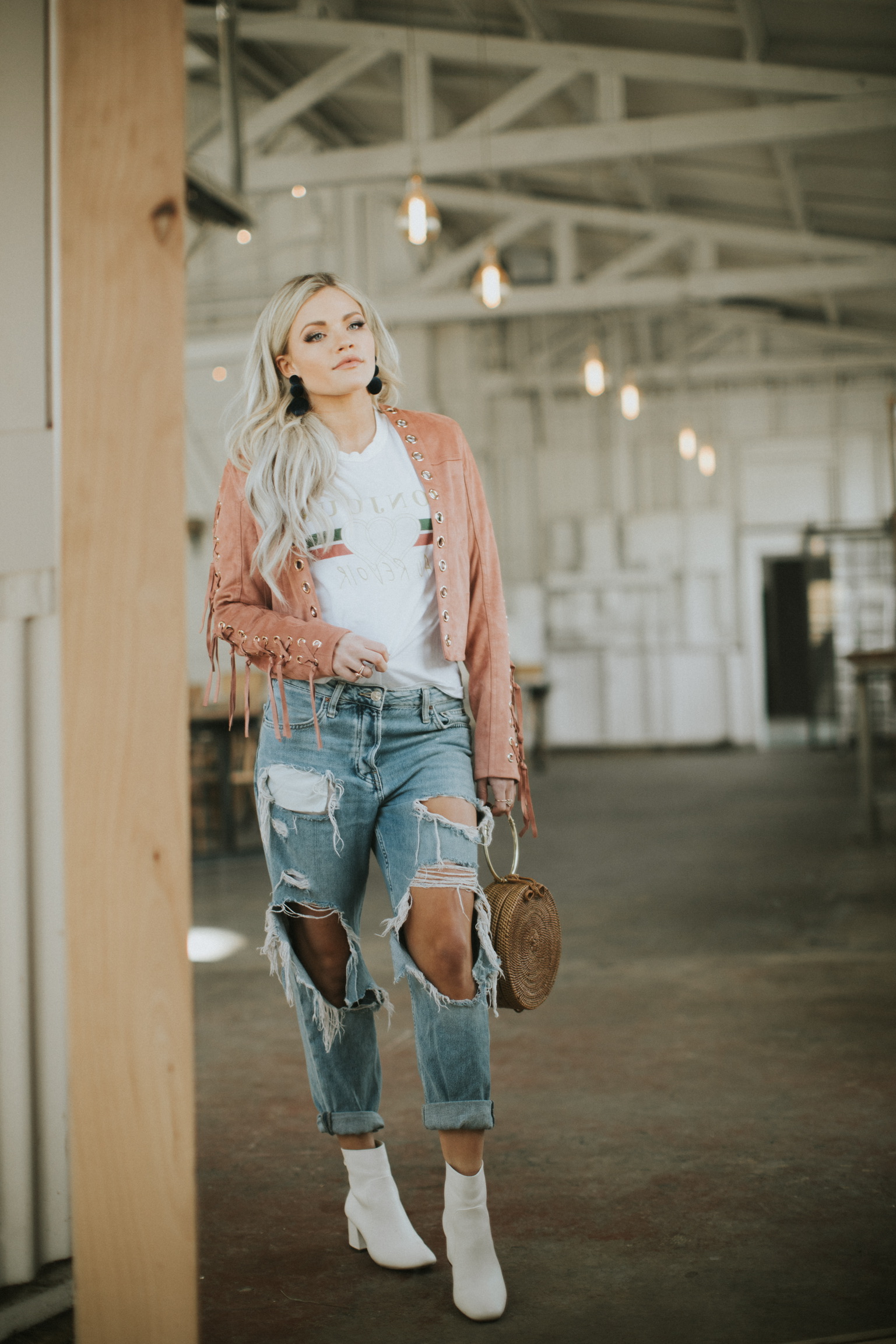 Sometimes styling white shoes can be a little tricky, especially leather boots like this pair. I wanted to share my favorite outfits to wear with them, and fun ways to incorporate the bold, white statement into all of your spring looks!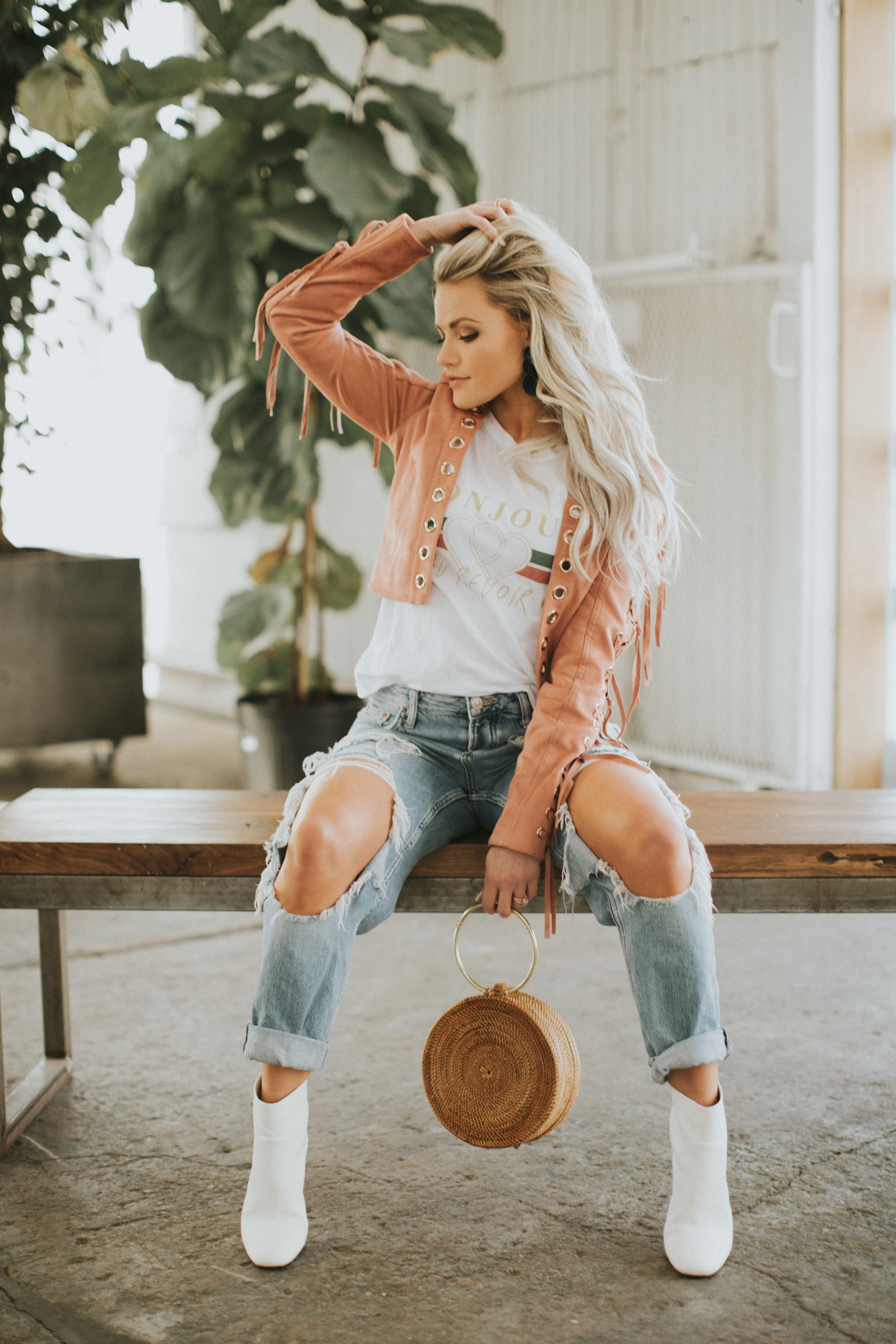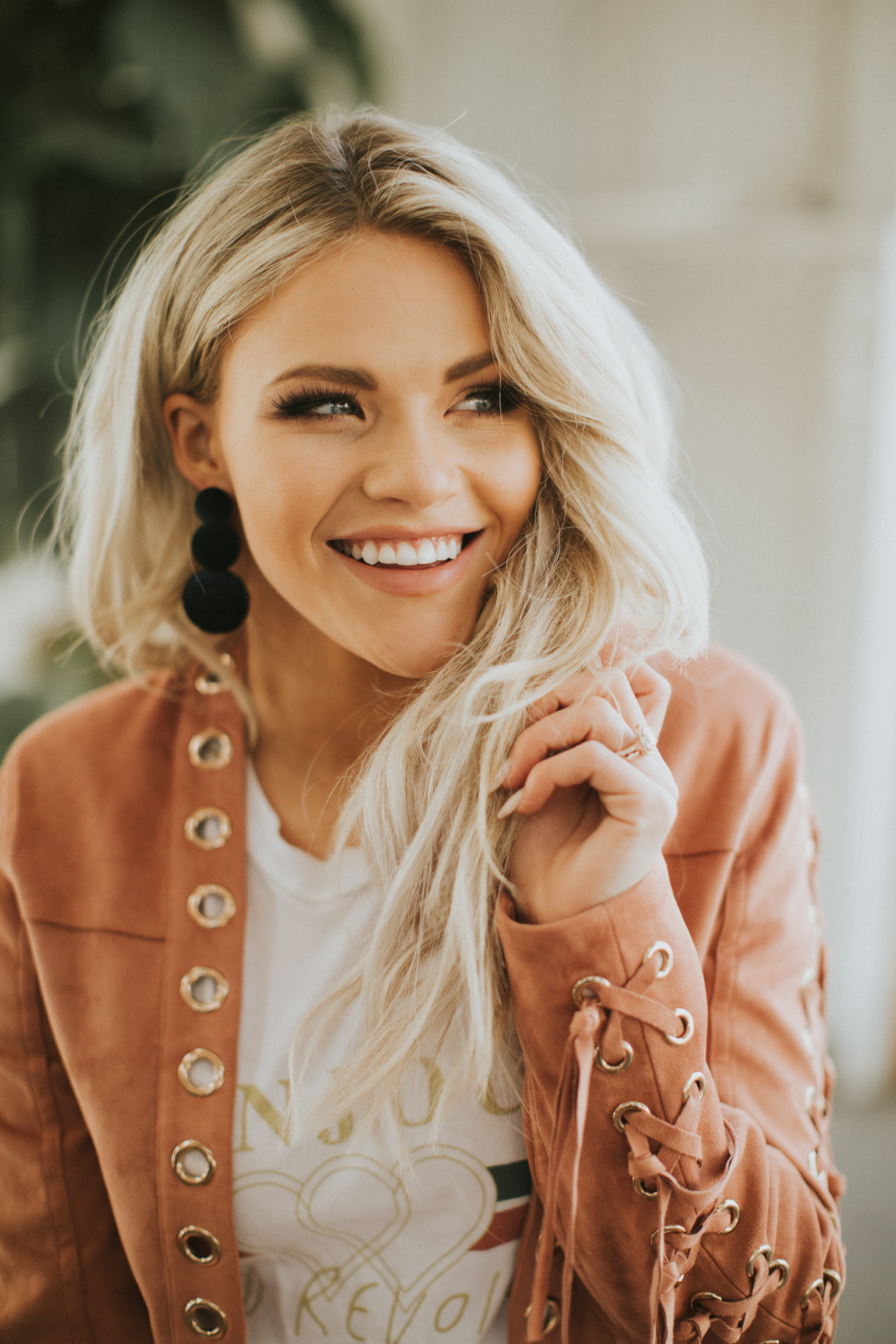 I like to balance it out by keeping the whole outfit pretty neutral. These ripped light wash jeans are a favorite of mine for sure. I love how they bring a casual vibe to the outfit, and they're a boyfriend fit too – SO comfy! A white graphic tee is also a must for me, I swear I have ten of them!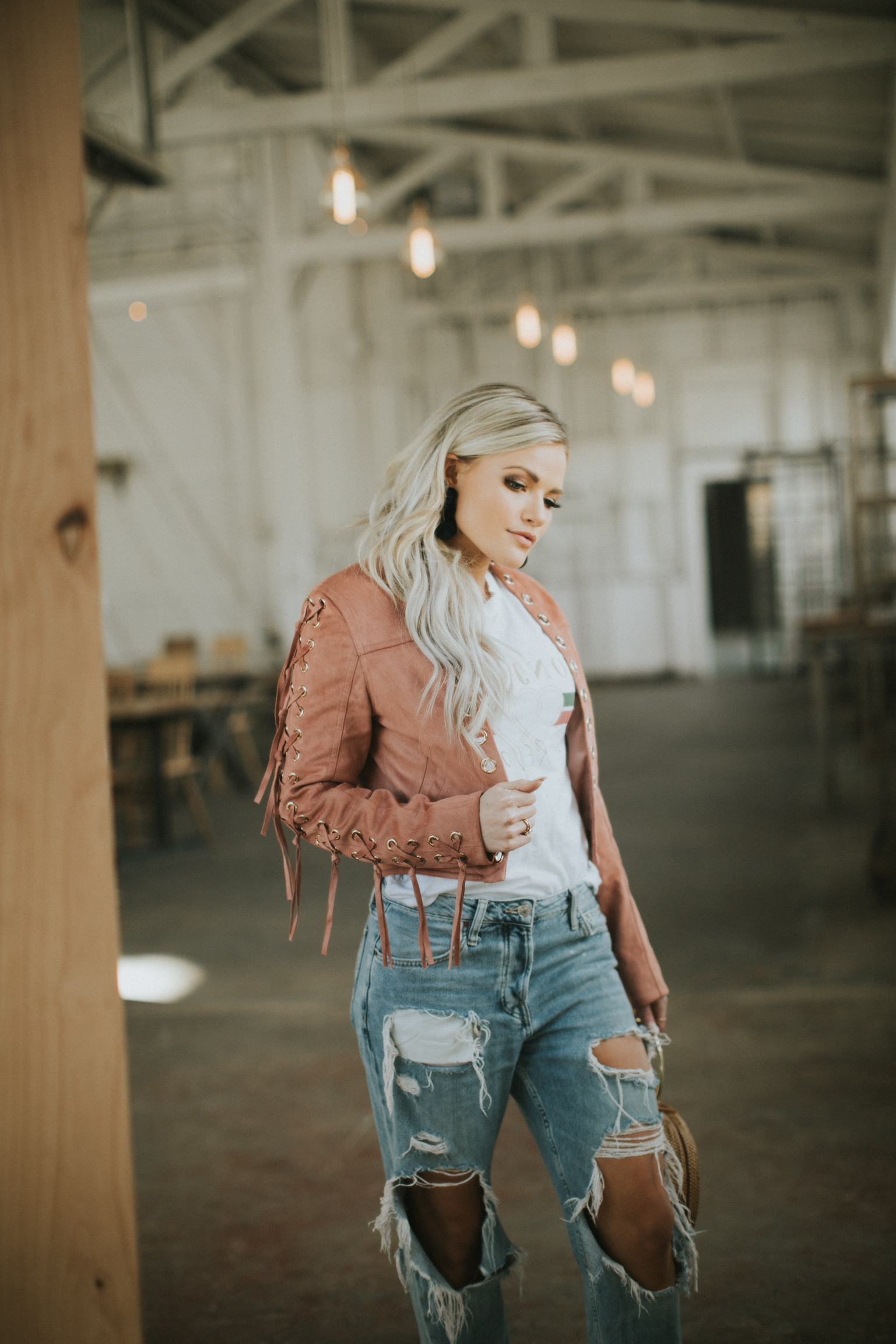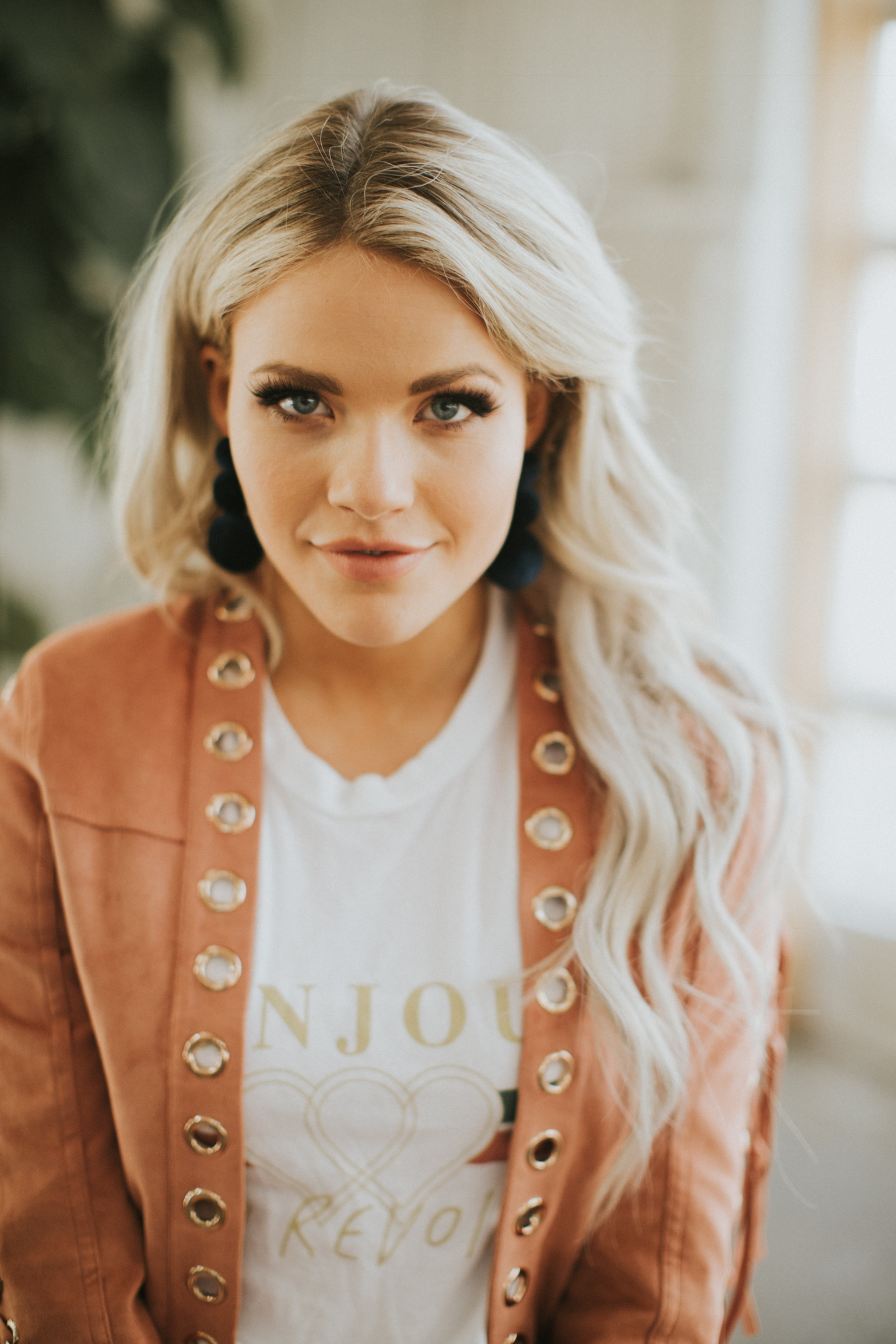 I paired this look with one of my very favorite pink leather jackets. I'm obsessed with the fringe! And lastly, I finished it off with the cutest round woven bag. It brings a great texture to the look, as well as a beachy feel that I am SO ready for! Summer, where you at??
Happy Spring shopping, babes! I would love to hear all about your favorite trends for the new season!
Xoxo,
Witney