Hey Friends!
I'm always on the go traveling between Utah and LA for work. Because of this, I spend a lot of time on planes. Although I normally fly commercial, every now and again, I do like to fly via private jet. When it comes to jet charter there are some fantastic deals out there if you are prepared to do your research. Flying via private jet is such a luxury and makes the journey that little bit easier. However, whether traveling for work or for fun, I always make sure that I have my travel essentials with me. My friend recently went to London and she stayed in a couple of beautiful hotels in Kensington London. The journey was long but she had such a great time, plus I told her about my travel essentials so she brought those with her to make the trip a little easier! Traveling constantly can take a toll on your body so it is so important to pack these items in my carry on to help take care of myself during my flight.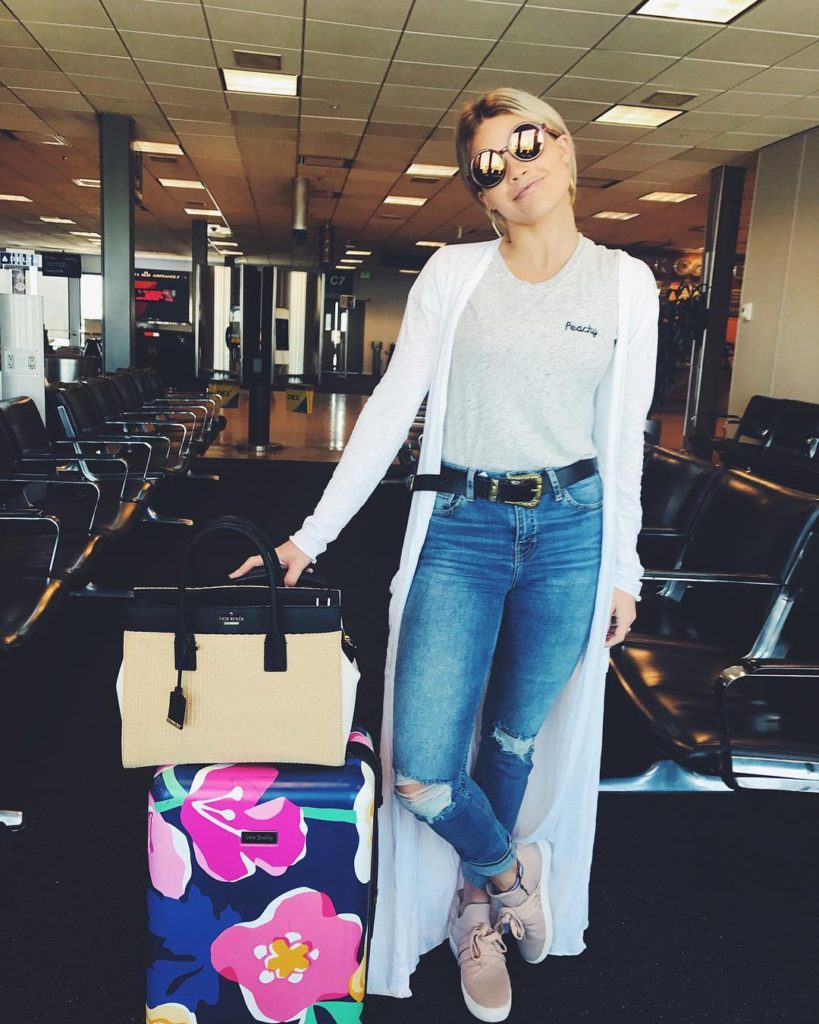 Check out my travel must-haves and let me know what you can't go without packing!
Dermovia Lace Your Face Hydrating Rose Water Compression Facial Mask: Masking on planes is a must for me. Planes are super dry and end up drying out my skin, so that is why I always opt for a hydrating sheet mask. I love this one as it has a chin and ear straps, helping your mask stay in place in case you hit any turbulence!
Sonoma Lavender Fawn Neck Pillow: A neck pillow is always an essential in my bag. I love how soft this one is and it keeps me comfortable during any flight.
Pure Silk Sleep Mask: If I plan on sleeping during my flight, this face mask is so important. Planes can often have a lot of distractions and noises so I love to wear this mask to help me fall asleep easier.
SoundSport Free Wireless Headphones: Headphones are also a necessity during any flight. I like to opt for wireless headphones, that way I can charge my phone on the plane and listen to music at the same time. When I bought my headphones I spent so long looking at the prices (or precios de auriculares inalambricos as they'd say in Spain), I didn't want to spend too much money but I also wanted decent sound quality. It's a difficult dilemma as you can imagine! You too may be looking for some headphones to make your travelling easier, which is why you might want to visit a site such as headphoneslab.com in order to make this a reality.
Wildfox I'm on Vacation Pullover: Am I the only one who thinks it is always freezing on airplanes? A comfy sweatshirt is crucial to my packing list. I have to be comfortable while flying and this is perfect for keeping me comfy and warm. The graphic also totally speaks to my vacation mood! Even if you're travelling somewhere hot I always recommend bringing a comfy jumper. It's a necessity!!
S'well Geode Rose Insulated Stainless Steel Water Bottle: Staying hydrated while flying is so important. I love bringing a reusable water bottle with me and filling up before my flight. This is perfect for keeping me hydrated during my flight and I love how it keeps the water cold for 12+ hours!